Dear Awesome Food Lovers,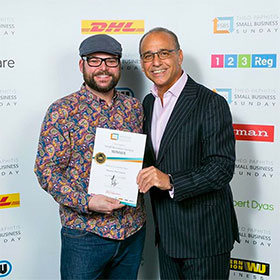 Don't you find it boring? How many times have you been served the same old kinds of predictable food at weddings? Plain dishes you had trouble remembering the following day… let alone in five years time.  Are you looking for something a little different from your wedding catering in Derbyshire?
The last thing you want on your wedding day is for bland and boring food to be served to the most important people in your life.
Leaving them feeling underwhelmed and quietly disappointed. Imagine how embarrassed you'd whilst sitting on the top table with your parents knowing that you could have, and should have spoilt your closest family and friends, with delicious food that they deserve.
There's nothing 'wrong' with having the same as everyone else, but I've got a sneaky feeling that it doesn't fill your belly with the kind of warm fuzzies that you're dreaming of for this spectacular day of yours.
I get it. You want something a little bit special. OK, a LOT special.
Wedding catering in Derbyshire is food that means something, tells a story.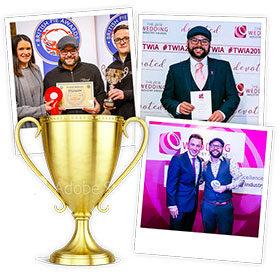 And this is where the real magic occurs because the right food has heart and soul.
How about tasty tapas canapes to remind you of your first holiday together in Barcelona? Or your favourite hearty fish and chips with a posh twist for your main?
Either way, you can indulge your guests with a theatrical experience as it's served right in front of their eyes.
Choosing your wedding grub doesn't have to be dull. It can be and should be as exciting to plan as it is to eat. So let's have fun.
Treat yourselves and your special guests to an experience that's anything but ordinary.
Whilst it's the creativity of the food that often steals the headlines, it's the simple things done well that make it all possible to have your day run like clockwork.
Little touches of attention to detail is sadly where many Derbyshire wedding caterers fall short. We're with you at every step, knowing your wedding day almost as well as you (especially after you've had a couple of proseccos).
In fact, we approach each and every wedding like it's our very own and we've got over 105 awesome reviews from delighted couples to prove it.
If this is starting to tickle your tastebuds and get the creative juices flowing then you're going to want to keep reading and here's why…
Multiple winners of some of the UK's biggest industry awards

including The Wedding Industry Awards, English Wedding Awards, The British Pie Awards and more.

Over 25,000 happy wedding guests fed and counting

100% bespoke menus to capture your tastes and tell your story

Over 125 awesome testimonials from delighted newly-wed couples

Winner of 2018 SBS Awards by BBC Dragon's Den star Theo Paphitis

The UK's only author of TWO Amazon 5-star rated wedding inspiration books
But this isn't about us and how great our catering is, it's about you getting the kind of scrumptious food that you deserve for your first meal as a married couple.
Here's How It Will Work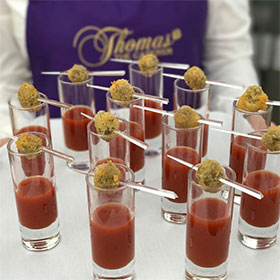 FREE Wedding Menu Design

– You will come to our beautiful Leicestershire countryside retreat and we'll have fun coming up with awesomely taste-tastic ideas for your wedding dishes. Even if you don't go ahead, this 100% FREE, no-obligation session will be well worth the time invested. That's a promise!

Tantalising Tasting Session

– If you like the cut of our jib and decide you'd like an unadulterated Thomas The Caterer experience at your wedding, you'll have the option to try out your bespoke menu in all its glory!

Final Arrangement Meeting

– We know a lot of things can happen when planning a wedding, that's why you'll come in to meet us again 7 weeks before your big day to confirm all of the exciting final details so that you can walk out of here, with a big smile on your face and cross 'catering' off your list of worries.

Delivering Your Special Day

– You can focus on enjoying the excitement safe in the knowledge that our little catering elves will get everything set up ahead of the big day so that married life can start without any hitches!
Relax! You're In Safe Hands
Over 125 glowing testimonials from super happy customers

Over 25,000 delighted guests have attended weddings which we've catered

Approved by BBC Dragon's Den star Theo Paphitis

and other highly recognised wedding industry awards

To Thomas, Lynsey & all of your Fab Team! THANK YOU! For the best canapés pies & mash! pud and Cheese!! we've ever had. How lucky were we to even get the day we had going ahead!! 2020 is one for the history books a tough old year but with some lovely days in between Thanks…

Eloise and Richard's wedding at Hawthorn Farm! "If I could choose to put 11/10 on all of the above I would. Thomas the caterer are incredible in everything, from the first contact, to the customer services and the food is WOW. We were very very pleased to have found Thomas the Caterer to cater our…

Wedding Catering - Derbyshire

Francesca & Mat's Tipi wedding in Woodhouse! "From start to finish, Thomas and his team were amazing at delivering a wedding breakfast that was us down to a tea! We talked through all our favourite foods and Thomas created a menu across all different cuisines for our day. Everyone at our wedding commented on how…

Wedding Catering- Leicestershire
You'll No Longer Have To Worry About Your Wedding Catering!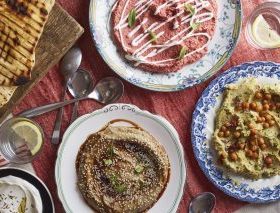 When you choose Thomas The Caterer as your wedding catering company, you'll feel an instant lift of weight from your shoulders. You'll no longer have to worry about whether the food will be up to scratch, or whether the caterer will even show up on time, keep you in the loop and get back to your emails.
You certainly won't have to stress about your guests being treated to a touch of class and always with a smile.
We don't take chances on getting this stuff right. In fact the most likely outcome is that you get to experience some damn good food together, with the most awesome people you know.
You can't really say fairer than that.
---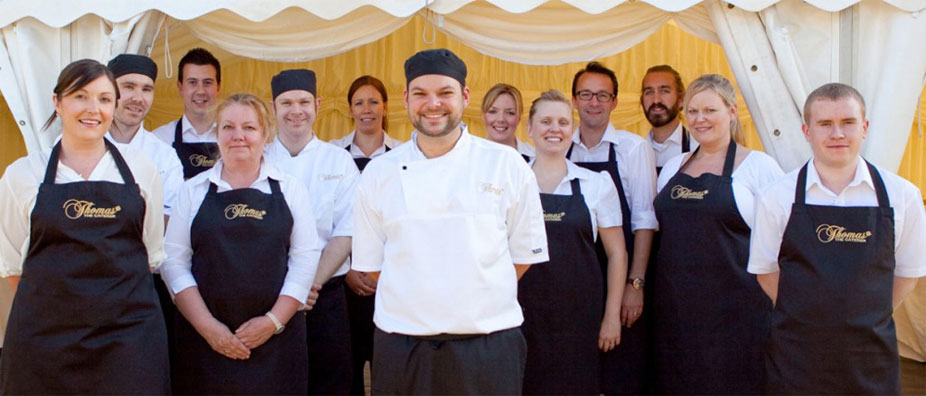 Checking Availability Only Takes A Minute
You're here right now because you want to:
Get truly unforgettably delicious wedding catering in Derbyshire which is fully unique to you and your momentous day
You want this managed by a company that knows exactly how to pull it off and even guarantees it with an unrivalled, multi-award-winning reputation
So that you can give your guests a truly sensational experience of delectable tastes and world-class service which they won't have stopped raving about many years from now.
As you might have guessed, our calendar books up fast. Sometimes even years in advance. We can only take on a limited number of weddings, so don't put this off and risk missing out. Check availability right now. It's easy and literally only takes a minute.
Click on the big purple button below, select the date you are getting married and then let us know your contact information so that we know exactly where to send the availability results.
Or if it tickles your fancy, you can drop us a line on 0116 3260 529 and one of our awesome humans will check the date for you whilst you're on the phone.
How Much Is Your Wedding Catering?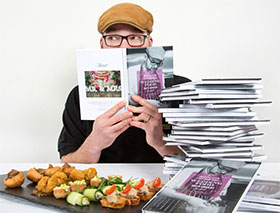 If you want to experience an unrivalled and unforgettably delicious menu with all of the finest local ingredients, you'll no doubt see the benefit of investing in award-winning customer care which will have your guests raving and you glowing with pride.
If you want to guarantee that things run like clockwork without any glitches, then this comes at a reassuring cost.
In fact, prices start from £60 per person, but before you do anything else, click the button to make sure we're available on your date.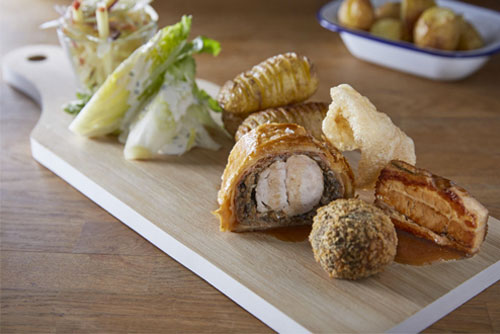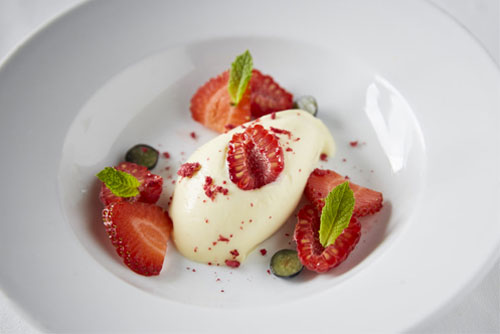 ---
Do You Cover Wedding Catering In Derbyshire?
We regularly work in Derbyshire and other surrounding areas and sometimes even further afield. If you want to confirm that we're ready and available at your location and on your date the best place to start is by <em before it's too late… it's free and only takes a minute.
You've Really Nothing To Lose!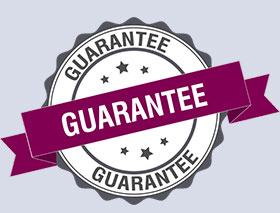 We're so confident you'll love your wedding catering that we even guarantee it.
"If at least five people don't come up to you and say how delicious, wonderful, tasty or any other amazing adjective the food is I will take you out for dinner to say sorry about that!"
Remember, I'm not asking you to make a decision today. Just start by checking to see if we're available on your date. My team and I, book up fast, so don't delay. Check availability now, whilst your here.
There'll be no pushy sales calls, just awesomely helpful people.
You've got nothing to lose, just the most awesome wedding food to gain.
Our Wedding Catering Isn't For Everyone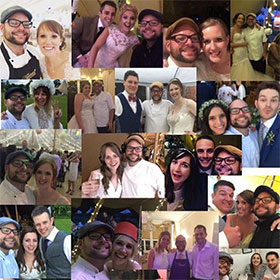 We've built an incredible reputation for providing wedding catering in Derbyshire that you'll love and service that any fine restaurant would be damn proud of.
BUT I know that this isn't for everyone.
If you're looking for a wedding catering company that will give you a few options to choose, from menus that ARE CONVENIENT TO THEM or to serve poor quality meals at the lowest price you can find, then we're probably NOT the right people for you.
Frequently Asked Questions
1) Do you cover my location?
We've worked in hundreds of venues across Derbyshire, surrounding areas and sometimes even further afield, so it's very likely that we're able to cover your location and venue. However, just to be sure, the best thing to do is check availability now to see if we're available on your date.
2) Do you do indoor or outdoor weddings?
Both. We have a full collection of professional equipment meaning that we can deliver food which your guests will fall in love with regardless of the space we have to work in. If you'd like to find out if we're a good fit for your ideas, then the best place to start is by checking if we're available on your date.
3) Are your menus bespoke?
Yes. Absolutely. I dedicated my life to become a chef and now I've made a promise to make sure your wedding is truly unforgettable. There's no menu A, B or C, just Menu U. If you want exciting wedding food that is as unique and quirky as you, then don't delay, check to see if we're available on your date, before it's too late.
4) Do you do food and drink?
Yes if that's what you want. We find that many of our customers just want to focus on enjoying their special day. Not running between suppliers making sure everything is being taken care of.
If you want the Thomas The Caterer experience in serving your wedding breakfast drinks and evening bar, then we're here to take care of it.
The choice is yours.
5) When do I need to book?
Given that we can only do a limited number of weddings, we often book up quickly, sometimes years in advance. The best time to check to see if your date is still available is RIGHT NOW. Click here to check the availability of your date before someone gets there first.
6) Do you cater for vegan and vegetarian options?
Yes. Your wedding menus will be completely bespoke. This means everything will be custom created to suit your every need. We often cater for all kinds of dietary requirements and these dishes are lovingly put together too, not just a last-minute afterthought.
7) Are you available on our wedding date?
I hope so. We'd love to make your wedding catering awesome! But the only way to find out is to check availability now and have one of my team confirm whether your date is still available. Don't delay, I'd hate for you to miss out on the experience that so many have raved about.
---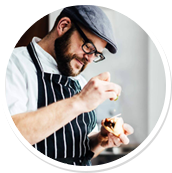 Thanks for making it this far, I know you've got incredible expectations for your wedding food and I'd love to help you get this right as a lasting memory of the occasion.
I look forward to creating your dream menu.
Thomas Bower,
Managing Director, Thomas The Caterer
P.S. 5 Delicious Reasons To Check Your Date Availability Now
Checking availability for your date really couldn't be quicker…

just a minute at most.

Our award-winning wedding catering books up very quickly,

sometimes years in advance and I'd hate for you to miss out on getting awesome wedding catering for your big day.

With over 125 amazing testimonials,

you can be confident you will have the stresses and worries taken away, so you can focus on having the time of your life.

You'll get awesome wedding catering approved by BBC Dragon's Den star Theo Paphitis,

and multiple accolades from the UK's most prestigious wedding awards.

I'd hate for you to miss out.

Other couples reading this will enjoy the wedding catering of their dreams… why not you?