How To Make Your Wedding Catering Awesome 100% guaranteed!
If you are looking for dedicated, multi-award winning Wedding Caterer in Leicester or the East Midlands with an unashamed amount of passion for food and making your wedding catering unique then you're in the right place.
We have catered for hundreds of weddings over the past decade and really know how to pull off even the trickiest of menus in many, not so forgiving, environments such as marquees, tipis and yurts.
In fact, I felt so passionate about wedding food in general that I wrote a book about it,
"The definitive guide to wedding food that's loved by everyone"
It's a guide to wedding food and how it doesn't have to be grey and boring but can reflect your personalities and bring out the playful side of any couple.
I always say that when the delicious food is placed in front of your guests they should have a little chuckle to themselves and say "Oh that's sooo them".
You see, it's all about being creative and getting what you want not what we think you should have. It's your big day, no let me re-phrase that, it's the biggest day of your life to date!
Let's make your wedding catering awesome.
I have dedicated my life to being a chef (I decided this was my calling aged 7) and now I'm dedicating it to making sure that we make wedding catering awesome. If the first meal you have as a married couple is grey and drab, I haven't done my job. Nothing short of awesome will pass on my watch.
Let's sit down, have a coffee and discuss what you love to eat, your styles, what you imagine for your big day. It's exciting and it's meant to be fun so let's do it.
We are so confident you'll love your wedding catering and so will your guests we Guarantee it!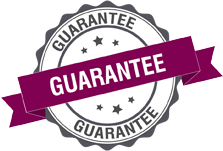 "If at least five people don't come up to you and say how delicious, wonderful, tasty or any other amazing adjective the food is I will take you out for dinner to say sorry about that!"
Let's make wedding catering awesome.
Thomas X