Dear Event Planner,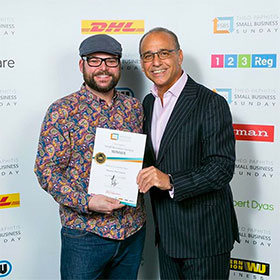 Food. It can make or break your event. Whether you're planning your wedding (congratulations), a corporate event or a private party. The food will leave a lasting impression.
Will there be enough for everyone?
What will the mess be like after?
What's the right thing to do?
These are all questions you'll have when deciding on your event catering.
Choosing the food for your event can be stressful…
Will the last person get any food? How will it work with everyone getting up for their food? Will guests with dietary requirements have something to eat?
You don't want your guests to be left underwhelmed with the selection.
And you definitely don't want anyone to not get anything.
That's where grazing tables come in.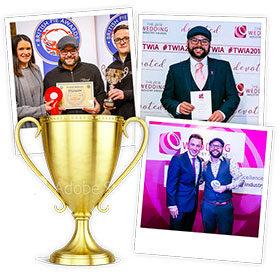 Sure those "buffet things" have their place. But how do you want your event to be remembered?
I bet you're not wanting the same as everyone else. You're wanting to create something unique. At the end of the day you're a trend-setter you don't want to follow the crowd. You want to carve your own path.
Food that will leave your guests talking about the amazing flavours and variety for months to come. At Thomas the Caterer we want to help you achieve that.
That's why our Bespoke Grazing Tables are the perfect solution. We say NO to boring buffets and YES to unrivalled taste and presentation.
Your hand will be held throughout the whole process. Making sure that there's no stone unturned. With over 65 years of experience, we've seen it all and people forgetting things has to be at the top of the list but we're always there to remind them of what they need.
When you choose our awesome grazing tables for your event, you can be certain that we will treat it as our very own! With the food prepared to a high standard, not a drop of detail missed or forgotten and of course extremely delicious food, just as we'd expect it to be for our event.
How can you be so sure your guests taste buds are left dancing to the sound of the music?
Multiple winners of some of the UK's biggest industry awards

including The Wedding Industry Awards, English Wedding Awards, The British Pie Awards and more.

Over 25,000 happy guests fed and counting

100% bespoke menus to capture your tastes and tell your story

Over 125 awesome testimonials from delighted newly-wed couples

Winner of 2018 SBS Awards by BBC Dragon's Den star Theo Paphitis

The UK's only author of TWO Amazon 5-star rated wedding inspiration books
As you can see… we're not just all talk. But this is your event! This is your chance to leave a lasting impression on your guests.
You're probably thinking.
Okay, okay I'm interested. But how does it all work?
Let's get into the specifics…
Creating Your Show Stopping Event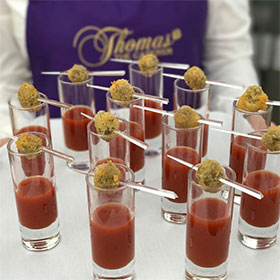 Check Availability For FREE

– The first and most important thing to do is check to make sure that
we're available for your event as we book up sometimes years in advance

Your Grazing Table Pack

– Once you've confirmed we're available for your date, we'll send you
your very own grazing table pack so that you can take a look at some of our previous work

FREE Grazing Table Quote

– Now that we know exactly what you're looking for, you'll receive a
100% free quote for your events grazing table.

Enjoy Your Grazing Table

– Now you've signed off the quote and have worked with the team to
make sure everything is exactly as you wanted, you can sit back and enjoy your event and your delicious food.
We think our grazing tables are delicious, but what do our previous customers think?
Over 125 glowing testimonials from super happy customers

Over 25,000 delighted guests have attended events which we've catered

Approved by BBC Dragon's Den star Theo Paphitis

and other highly recognised industry awards

To Thomas, Lynsey & all of your Fab Team! THANK YOU! For the best canapés pies & mash! pud and Cheese!! we've ever had. How lucky were we to even get the day we had going ahead!! 2020 is one for the history books a tough old year but with some lovely days in between Thanks…

Eloise and Richard's wedding at Hawthorn Farm! "If I could choose to put 11/10 on all of the above I would. Thomas the caterer are incredible in everything, from the first contact, to the customer services and the food is WOW. We were very very pleased to have found Thomas the Caterer to cater our…

Wedding Catering - Derbyshire

Francesca & Mat's Tipi wedding in Woodhouse! "From start to finish, Thomas and his team were amazing at delivering a wedding breakfast that was us down to a tea! We talked through all our favourite foods and Thomas created a menu across all different cuisines for our day. Everyone at our wedding commented on how…

Wedding Catering- Leicestershire
Is there such a thing as stress-free event planning?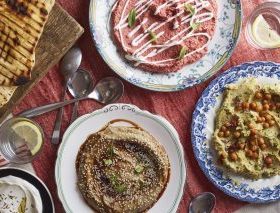 Unfortunately not. And we can't help with everything. But we can help with one thing. The food.
And that part will be stress-free… for you at least.
We're here to take that part of your event off your plate.
There's no need for you to be worrying about whether there's enough food. How you're going to clean up after. And if the food is going to look and taste amazing.
That's for us to worry about. And as you've seen from our previous customers. We always get it right.
---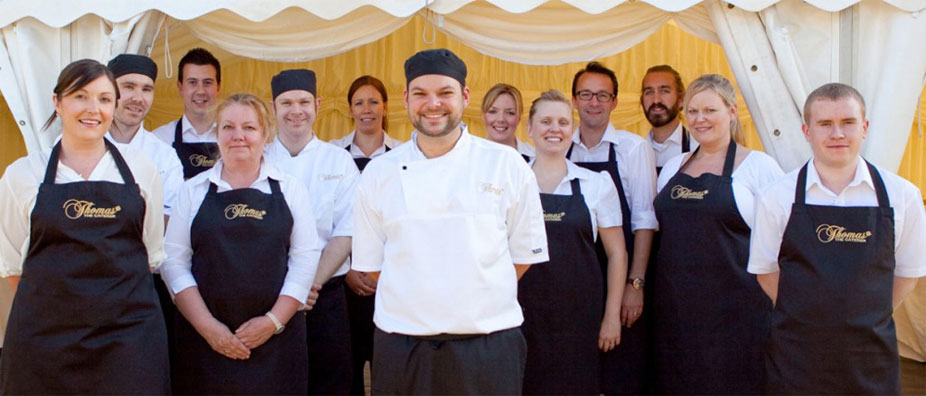 Don't Miss Out, Check Availability For Free
If you're ready to lead the way and create an event no one will forget then check availability in just a matter of seconds, to make sure we're available for your event.
Once you've done that we'll be in touch to send you your very own grazing tables pack, and to confirm exactly what you're looking for.
However, we book up fast, sometimes years in advance. So don't think it's too early to start looking. The further away your event is, the more chance we have of being available, but sometimes we short term spaces open up as well, so make sure to check online for free.
Or if it tickles your fancy, you can drop us a line on 0116 3260 529 and one of our awesome humans will check the date for you whilst you're on the phone.
How Much Is Your Grazing Table?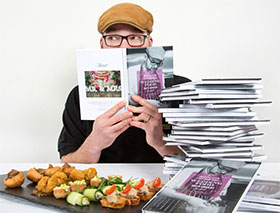 If you want to experience an unrivalled and unforgettably delicious grazing table with all of the finest local ingredients, you'll no doubt see the benefit of investing in multi award-winning catering and expert staff which will leave your guests raving and you glowing with pride.
Everything is bespoke to your needs to ensure it's unique, you'll get a menu designed around your preferences and your guests dietary requirements without resulting to boring and bland food! No matter how picky Uncle Tim is…
Because all of our grazing tables are bespoke, we quote on a table by table basis, so make sure to check our availability for your event and we'll sort out your free quote.
---
Do You Cover My Location?
We regularly work in Leicestershire and other surrounding areas and sometimes even further afield. If you want to confirm that we're ready and available at your location and on your date the best place to start is by before it's too late… it's free and only takes a minute.
The "I'll Pay For Your Dinner If Your Guests Don't Love it" Guarantee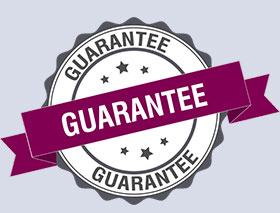 We're so confident you'll love your grazing box that we even guarantee it.
"If at least five people don't come up to you and say how delicious, wonderful, tasty or any other amazing adjective the food is I will take you out for dinner to say sorry about that!"
Remember, we're not asking you to make a decision today. Just to check to see if we're available on your date and give you a better idea of what options are available to help with your planning.
They'll be no pushy sales calls, just helpful advice from our catering experts if you feel you need it.
Getting your free quote only takes a minute and means you can browse this at your leisure.
Our Grazing Tables Aren't For Everyone.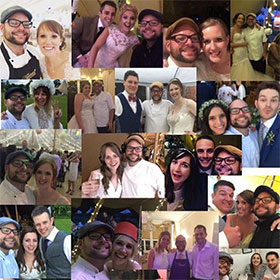 Some people aren't foodies. Some people love a "boring buffet". And that's fine by us.
But we're foodies. We pride ourselves on creating food that could be served in a Michelin starred restaurant. Food that WOWs guest and makes the event memorable.
If your idea of event food is store-bought party snacks. We're not the company for you.
Frequently Asked Questions
1) How much does it cost to create a theatrical experience?
That's a tough one. Everything we do is bespoke to you. There is no set price. One thing that we can tell you is that a grazing table is one of the most cost-effective solutions for catering your event.
2) Are you free for my event?
Hopefully we are. We do book up months in advance. Give us a call on 01163 260529 and we'll take a look.
3) Can you help with drinks as well as food?
Yes. We know that many events have drinks available as well. That's why we offer an all-in-one solution. So you don't need to worry about sorting either out.
4) I want my event outside. Can you still do the catering?
Yes if that's what you want. We find that many of our customers just want to focus on enjoying their special day. Not running between suppliers making sure everything is being taken care of.
Yes. We are experts when it comes to outdoor catering and have got all the equipment needed to make it go smoothly. Unfortunately, we can't do anything about the weather.
5) Are your menus bespoke?
Yes. Absolutely. I dedicated my life to becoming a chef and now I've made a promise to make sure your event is truly unforgettable. There's no menu A, B or C, just Menu U. If you want exciting food that is as unique and quirky as you, then don't delay, check to see if we're available on your date, before it's too late.
---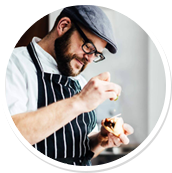 With that said. If you're a foodie that's looking to break the trend…
I look forward to hearing from you and helping you create an experience your guests won't forget…
Thomas Bower,
Managing Director, Thomas The Caterer
P.S. 5 Delicious Reasons To Check Your Date Availability Now
Checking availability for your date really couldn't be quicker…

just a minute at most.

Our award-winning team book up very quickly,

sometimes years in advance and I'd hate for you to miss out on getting awesome catering for your big day.

With over 125 amazing testimonials,

you can be confident you will have the stresses and worries taken away, so you can focus on having the time of your life.

You'll get awesome catering approved by BBC Dragon's Den star Theo Paphitis,

and multiple accolades from the UK's most prestigious wedding awards.

I'd hate for you to miss out.

Other couples reading this will enjoy the catering of their dreams… why not you?