Dear Awesome Party Planner,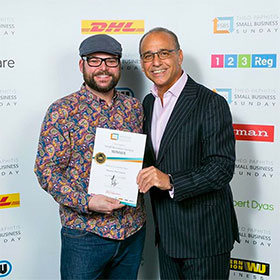 Is trying to organise the drinks for your party giving you a headache? The glass hire, where to get the drinks, keeping it all stored safely and how to stop all the ice from melting! The list is practically endless and just when you think you've got one thing sorted, up pops another. It's just so frustrating!
Planning a special party or event is always stressful; there's just so much to do! Imagine the hassle of having to clean, count and re-pack all that glassware once your party is finished. And what about breakages? You'll have to pay for those too! And there's the added risk that your supplies may get stolen before your event, especially if it's outdoors. Why does it have to be so complicated?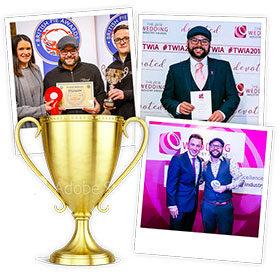 We know that when you're planning your party, you don't want to have to worry about the details, you just want things taken care of so you can have a fabulous time along with all your guests.
With an all-inclusive mobile bar like ours absolutely everything is taken care of. The rustic wooden bar itself, set-up, drinks, bar staff, ice for everyone, even fresh bar fruit to liven up everyone's drinks! We do it all, including cleaning everything up afterwards.
Your guests will be served by our friendly, uniformed staff and we can provide whatever drinks you have specified, but please be aware that we can't do anything too fancy so if you're after proper cocktails then you'll need to hire someone separately.
However, if you're looking to keep your guests well watered with a cash bar then look no further. We'll look after all your refreshment needs and you won't have to worry about underage guests being served alcohol by accident, we operate a strict Challenge 21 policy.
If you like the sound of all that then you'll want to keep reading, and here's why…
Multiple winners of some of the UK's biggest industry awards

including The Wedding Industry Awards, English Wedding Awards, The British Pie Awards and more.

Over 25,000 happy guests used our bar and counting

Over 125 awesome testimonials from delighted newly-wed couples

Winner of 2018 SBS Awards by BBC Dragon's Den star Theo Paphitis

The UK's only author of TWO Amazon 5-star rated wedding inspiration books
But this isn't about us blowing our own trumpet, it's about you and your special event
Here's How Our Mobile Bar Hire Works
It's FREE

– We take a £1000 deposit, if you can your guests spend more than this on drinks throughout the event you will receive a refund of up to £1000! Who doesn't like a free bar?

It's EASY

– You won't have to lift a finger. We come and set everything up, whether we're already catering your event or not. On the day itself our uniformed bar staff will be there to serve your guests and make sure everything runs smoothly.

Serving in style

– We provide 3 bar staff (4 if you have over 150 guests) and a fully stocked bar with your choice of beverages. All necessary items like bottle openers, corkscrews, ice, refrigeration and glassware will be supplied. There are no hidden charges.
Who Else Wants The Best Refreshments Served In Style?
Over 125 glowing testimonials from super happy customers

Over 25,000 happy guests used our bar and counting

Approved by BBC Dragon's Den star Theo Paphitis

and other highly recognised wedding industry awards

To Thomas, Lynsey & all of your Fab Team! THANK YOU! For the best canapés pies & mash! pud and Cheese!! we've ever had. How lucky were we to even get the day we had going ahead!! 2020 is one for the history books a tough old year but with some lovely days in between Thanks…

Eloise and Richard's wedding at Hawthorn Farm! "If I could choose to put 11/10 on all of the above I would. Thomas the caterer are incredible in everything, from the first contact, to the customer services and the food is WOW. We were very very pleased to have found Thomas the Caterer to cater our…

Wedding Catering - Derbyshire

Francesca & Mat's Tipi wedding in Woodhouse! "From start to finish, Thomas and his team were amazing at delivering a wedding breakfast that was us down to a tea! We talked through all our favourite foods and Thomas created a menu across all different cuisines for our day. Everyone at our wedding commented on how…

Wedding Catering- Leicestershire
Let Us Take The Stress Out Of Your Party Planning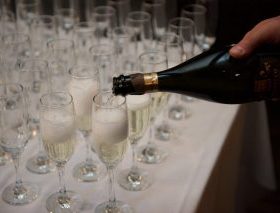 When you hire our mobile bar for your celebration, you'll no longer have to worry about all those details, big or small, that have been on your mind.
We do all of the setting up, serving, and importantly, all of the tidying up afterwards. All you'll need to do is decide on which drinks you'd like to have behind the bar and you can be sipping champagne with the rest of your guests.
Even licencing is taken care of for you as part of our service. Your guests will need to produce a valid ID if asked so that we can guarantee that no alcohol is served to any minors amongst your party goers.
---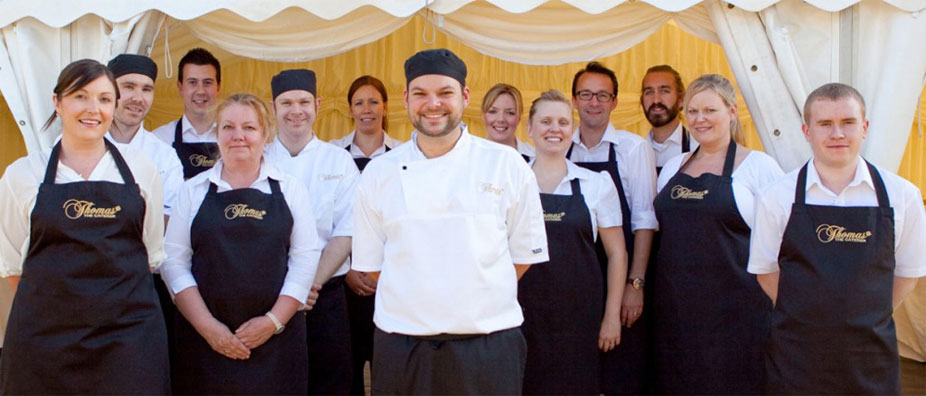 Check Availability Now! It Only Takes A Minute
You're reading this page right now because you want:
A party that you don't have to worry about planning every detail for
Your refreshments served by dedicated bar staff who take care of all your guests drinks with a friendly and professional attitude
An event that runs smoothly with no problems that you have to step in and solve at the last minute
As you've probably realised, our calendar tends to book up pretty quickly (often years in advance), especially around wedding season! So don't delay and let someone else snap up your chosen date; we'd hate for you to be disappointed.
Make sure we're free for your event by clicking on our free availability checker. Simply tell us the date of your party and your contact information so we know where to send your reply. It's so quick and easy that you'll wonder why you hesitated.
Or if it tickles your fancy, you can drop us a line on 0116 3260 529 and one of our awesome humans will check the date for you whilst you're on the phone.
What If I Want To Think About It First?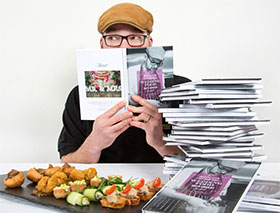 That's no problem. Remember, we're not asking you to make a decision today, just to see if we're available to help on your date.
You've no doubt got plenty on your plate with organising everything so all you need to do is click on our free availability checker, fill out a few details and wait for our reply.
---
Is it really free?
We take a £1000 deposit from you for the hire of the bar and the full service that comes included with the hire. Provided that your guests spend over £1000 you will receive the full deposit back, meaning you won't have spent anything on hiring our mobile bar.
It's necessary for us to take a deposit to cover the initial costs that are involved in stocking and setting up the bar, including the serving staff.
There's No Risk In Getting Your FREE Availability Check Now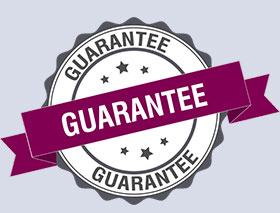 We know you want to make sure we're right for you before you decide anything. That's why we offer our free availability check with absolutely no obligation. You'll be able to take the time you need to look over our information and decide if you'd like to hire us.
Once you've taken a minute to complete our availability checker you'll receive our email and be able to view it at your leisure. If you then decide that you'd like to go ahead then all you need to do is let us know.
In the meantime there'll be no follow-up emails or pushy sales calls from us, just the time you need to think about your event. And should you need to ask us any questions you can call or email us with no pressure to make a decision and one of our experts will be happy to speak to you about anything.
So get your free availability check now to avoid the disappointment of missing out on your date.
Our Mobile Bar Isn't For Everyone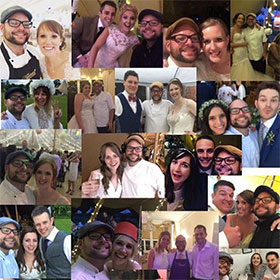 We've built a great reputation out of a small, dedicated team of knowledgeable experts who are committed to providing the very best service and experience for our customers. But we know that isn't everyone's cup of tea.
There are lots of bar hire options out there if you aren't concerned about quality or great service and if that's the case then unfortunately, we probably aren't the right company for you.
Frequently Asked Questions
1) Do you cover my location?
We've catered in hundreds of different venues throughout Leicestershire, the surrounding areas and even further afield, so it's highly likely that we're able to cover your location and venue. But just to be sure, the best thing to do is check availability now to see if we're free on your date.
2) What if my event is outdoors?
That's no problem at all, we're experts in outdoor events. And because our bar service is fully mobile it comes with everything included. We'll let you know what our power requirements are for running the bar but we'll take care of everything else.
3) What about licensing requirements?
Because we provide a mobile bar service we sort out all the licensing ourselves; there's no need for you to worry about it at all. Our licence will enable us to sell and serve your drinks at your location in accordance with UK licensing law. However, if its a private residence you will be responsible for licensing unfortunately.
4) Are you available on my event date?
I certainly hope so. We'd love to help make your event a huge success. But the only way to find out is to check availability now and have one of my team confirm whether your date is still available. Don't delay, I'd hate for you to miss out on the experience that so many have enjoyed.
5) I've been let down in the past. Can you guarantee that you'll be there on the day?
Absolutely. We've built a strong reputation on not only outstanding food and drink but on solid reliability and amazing customer service. We'd never dream of letting you down on your important day. We guarantee that you won't have to worry about a thing and you'll never have to chase us to find out what's going on.
---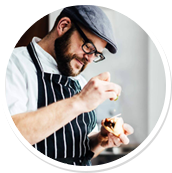 Thanks for sticking with me so far and letting me explain everything.
I look forward to helping you create your special event.
Thomas Bower,
Managing Director, Thomas The Caterer
5 Refreshing Reasons To Check Your Date Availability Now
Checking availability for your date really couldn't be quicker…

just a minute at most.

Our award-winning wedding team book up very quickly,

sometimes years in advance and I'd hate for you to miss out on getting awesome catering for your big day.

With over 125 amazing testimonials,

you can be confident you will have the stresses and worries taken away, so you can focus on having the time of your life.

You'll get awesome catering approved by BBC Dragon's Den star Theo Paphitis,

and multiple accolades from the UK's most prestigious wedding awards.

I'd hate for you to miss out.

Other couples reading this will enjoy the catering of their dreams… why not you?