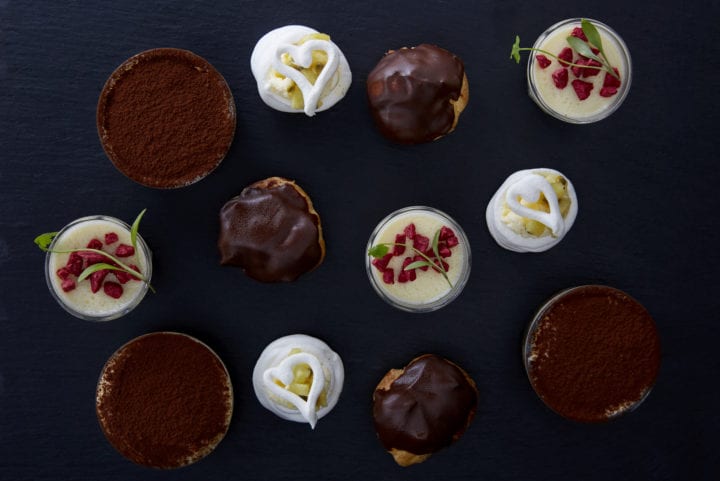 Wow, doesn't that special time of year come around fast, especially when Christmas party planning is on the cards. Here we are, barely out of summer (or so it's seems this year) and now Christmas is just on our doorstep!
Admittedly, we have a few weeks left to go, but if you're hosting or planning a Christmas party then there's no better time than now to get started with the preparation, because that's the secret to ensuring the party really does go with a swing!
Planning a Christmas party – here's what to do
We could bang on forever about all of the things you'll need to remember, in addition to the best corporate catering, to ensure the perfect Christmas party, but, get a few of the basic essentials right first and you'll be well on your way. Here's 10 to start:
Define the objective and purpose of the party – eg what's the reason for it and what do you hope to achieve.
Set your budget and apply it to your list in order of priority – eg what's more important – food, venue, entertainment – and how much do you want to spend on them?
Get a date for your Christmas party, well in advance, because times get snapped up at this time of year!
Work out who will be coming to the party and create a table plan. If it's a work Christmas party, ask yourself questions such as, will partners be invited, will it be the whole company or just one department?
Once you've got a date in mind and know how many people are invited, get a suitably sized venue booked as soon as possible. Ask yourself, is it in an accessible location, will it mean the need for overnight accommodation and is this available?
Decide on the theme of the party, and plan everything down to the table decorations around it.
Plan and book the type of entertainment you'll have – from music and dancing, to special performers.
Get your invites out as soon as possible, including dress codes for the event, before people start getting booked up for the festive period.
Think about the added extras at your party – such as a photographer or goodie bags for the guests to go home with. These little bonuses can make all the difference.
Spend plenty of time on planning the perfect corporate catering – choose food and drink for guests at your Christmas party that you know they'll love.
Amazing Christmas food your guests will love!
Thomas the Caterer can create a festive menu that will knock your guests' socks off and have them talking about the event until well into the new year.
Our party popping canape selection includes Honey Roast Ham, Bubble and Squeak Fritters, Chicken Liver Parfait, spiced Fruit Chutney, on toasted Brioche, Stilton and Port Arrancini and Smoked Salmon on Rye with dill Mascarpone.
Then there's the sit-down festive feast, which includes such mouthwatering delights as a superb Christmas Dinner, or Christmas bowl foods which feature steak and stilton pie deconstructed, with creamy mash, green veg and puff pastry or fish and triple cooked chips served in newspaper cones.
On top of that there are some amazing vegetarian dishes and divine desserts to guarantee you'll be rocking around the Christmas tree after tasting these winter wonderful menus.
Prices start from £25 per person for a minimum of 40 guests.
Dates available: Friday 2nd November – Friday 22nd December 2018.
For more details check out our online menu or call Thomas and the team on 01163 260 529.