Hello!
Are you looking for catering with a difference? Bored of predictable three courses dinners, disinterested with dull finger, food buffets and sick and tired of the same old canapes? Want quirky food for thought designed around you, your event, venue and theme? You need me!
Whether traditional or alternative in style, I can cater to all your needs, wants and desires regardless of your event. One of my most popular ideas has been sharing food! Whether its family served feasts, sharing platters and mezes or picnic style sharing tables; this individual substitute for a classic sit down meal has proven to be the most popular catering choice for my clients who are looking for something a bit different.
These speciality sharing options are a little less formal, but certainly no less scrumptious. A more relaxed approach to serving and dining, we create whatever it is that you like to eat best, in the way you like to eat it.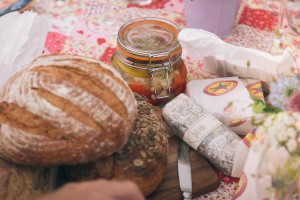 Whether that's a Great British dish served around the table, 'help yourself' Spanish tapas platters, a traditional tear and share style English Picnic Table (like Thomas & Lauren Kivits-Murray fancied for their locally sourced Wedding breakfast – see photos), a family served Thai feast or tucking into a traditional Greek Meze … The list really is endless and as always your menu is designed entirely around you.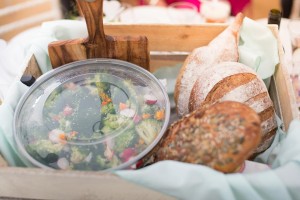 This is the perfect choice as there can be something for everyone. It's a great sociable dining experience and in the same way that we create a menu designed entirely around you, we can also present it in a way that ties into the theme of your event. Let the food be the talking point with me and my talented team at Thomas The Caterer. Call me today on 01162 605034. I look forward to hearing from you!