Hi readers!
Me again! I have been very fortunate this month to meet with Jodie Bidder, owner of Sami Tipi, based near Derby. Sami Tipi will be holding an open weekend on 19th & 20th of April at the wonderful rural venue of Bawdon Lodge Farm, Nanpantan nr Lougborough and I'm incredibly honoured to be a part of it AND its free to attend.
Tipis hold a special place in my heart as my wife and I got married in 2011 in a Tipi so I know them very well. I won't be alone in the peaks, there will be the fabulous Val from Benessamy Weddings and Events, Kerry from Tineke Floral Designs, Karen from Darby and Joan the UK's Best Wedding Stylist 2014! Plus Natalie from the awesome Yummy little cakes and many more awesome suppliers!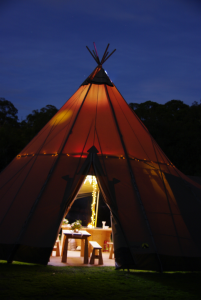 The two days are set to be filled with wonderment and delicious taste testings amongst other activities so why not come along and see for yourself! I will be doing something very interesting whilst there, but that's a secret until you arrive and say Hello!
We are very proud to be the Loughborough and Leicester Caterer of choice for this event and hope you will support it too!
You can reserve you tickets here, remember it's free we just want to know how many people are coming so we can accommodate for you!
I look forward to seeing you there, we are all very excited
Thomas  X