Not sure whether to have kids at the wedding or not? Got a big family or have lots of guests with children and can't afford to invite everyone including their flock of little lambs? Understandable, but remember it's YOUR day, you shouldn't be pressured into any decisions. There are pro's and con's of inviting everyone to bring their kiddy winks;
Obviously, you'd get to share your special day with your nearest and dearest little munchkins.
But, it can be costly. Most venues charge full price for children.
Give parents the opportunity to get babysitters in and have the night off.
No matter how well behaved they are, you might not want the little angels scurrying around. Above all, it's your day. What you say, goes!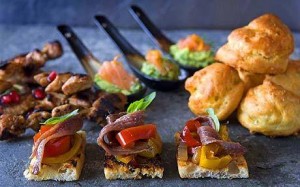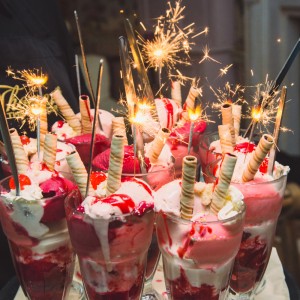 It may be a budget issue, or a problem with limited numbers or just a personal preference; but whatever you decide,at Thomas the Caterer,we can be as flexible as you need us to be. If you decide that children will be welcome at your wedding, we have various 'catering for kids' options (and are open to new ideas if you have any alternatives!)
1)      Budget – is often the main issue when deciding whether to include children. At Thomas the Caterer, catering for kids under 10 is half price. Why would we charge the same amount for half the amount of food?!
2)      Menu Options – as ever, we operate with 'Menu U'. No menu A, B or C; we design your menu together, creating each course around your tastes, venue and themes. It is no different when we are catering for children. We can create a kiddy friendly menu and are always willing to provide something special, like homemade mini picnic meals. If you have specific themes, we can tailor the catering for kids to this in the same way we do for your guest's menu.
3)      Half Pint – Alternatively, if the children are slightly older or are food fans, we can just provide half portions of the adult menu.
We understand that figuring out catering for kids at weddings can be a challenge, but it's one that we are more than willing to take on, without the monumental price tag that many venues charge.
For more information on wedding catering for kids in Leicester and beyond, call us today on 01163 260529 or alternatively, click here.