Thomas the Caterer can now claim best vegetarian pie in the country!
Who knows? maybe even in the world.. because who does pie better than the Brits?!
We were crowned winners again at the British Pie Awards 2020 best vegetarian pie!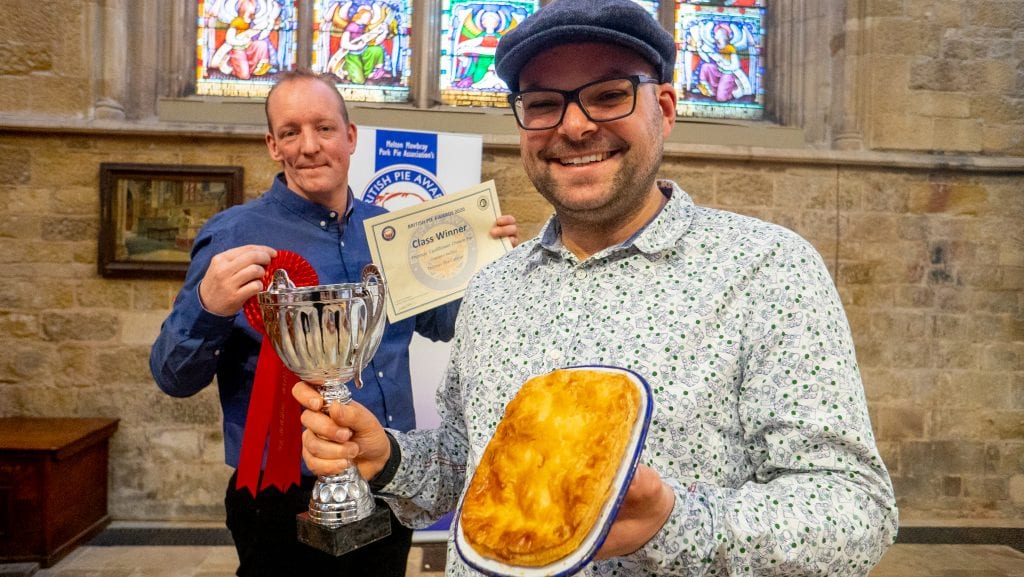 WE LOVE PIE
As you all most probably know by now, we LOVE pie here at Thomas the Caterer, so entering the British Pie Awards is always something we absolutely have to be involved with.
And wow, what a day out for Team Thomas it was!
This year we entered a few of our tasty pies, and I am delighted to announce that… WE ARE WINNERS! Claiming victory for the best Vegetarian Pie, in the Vegetarian Pie Class! YIPPEE!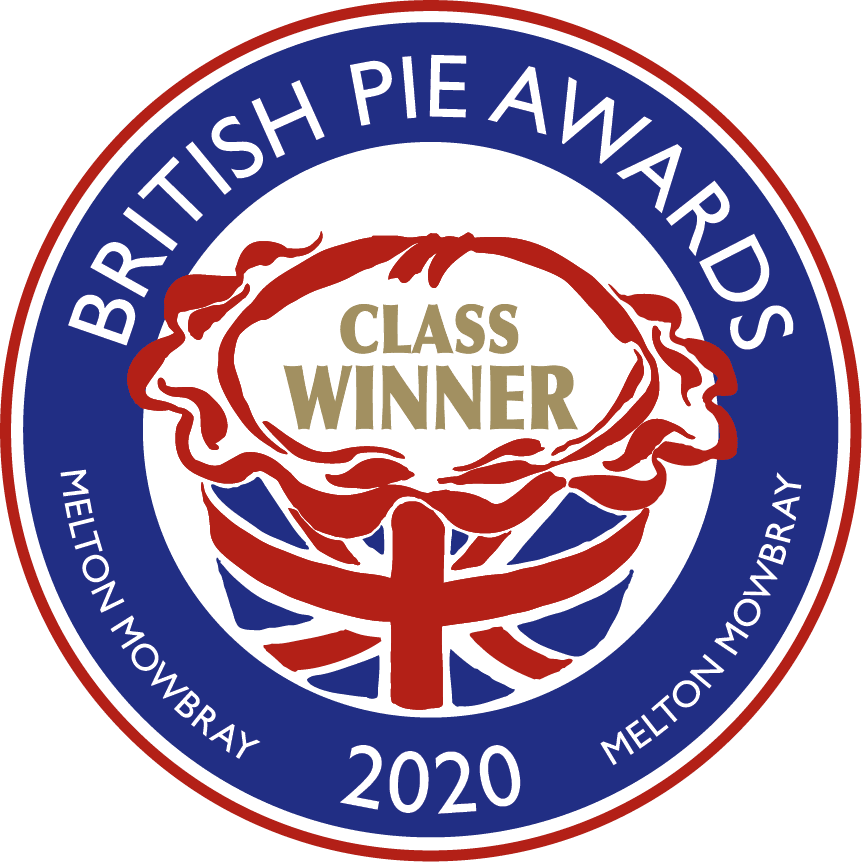 BEST VEGETARIAN PIE
Now how's this for a title?!
Thomas the caterer now proudly wears the crown for the BEST vegetarian pie in the COUNTRY!
Alas we scooped up the award with our amazingly cheeeesy, mouthwatering Cauliflower Cheese Pie! Which may I add, also won highly commended in 2019 – so we're indeed moving on up! Persistence is key right?
Previously the now obviously famous cauliflower cheese pie (one day..!), tickled all our taste buds here at Thomas Towers 2.0, and quite clearly the judges as well, quoting their fabulous comments "the pastry melts in the mouth, it is generously filled, and extremely tasty! We would buy this!!" – what amazing feedback to come away with, who knows? maybe a Thomas the Caterer pie shop is on the cards…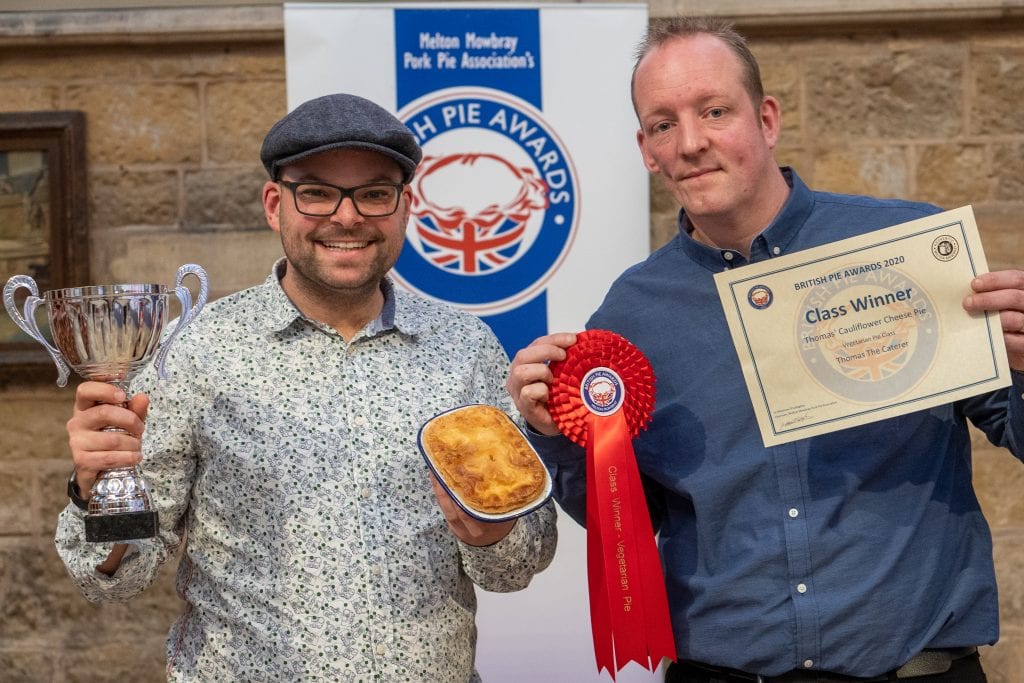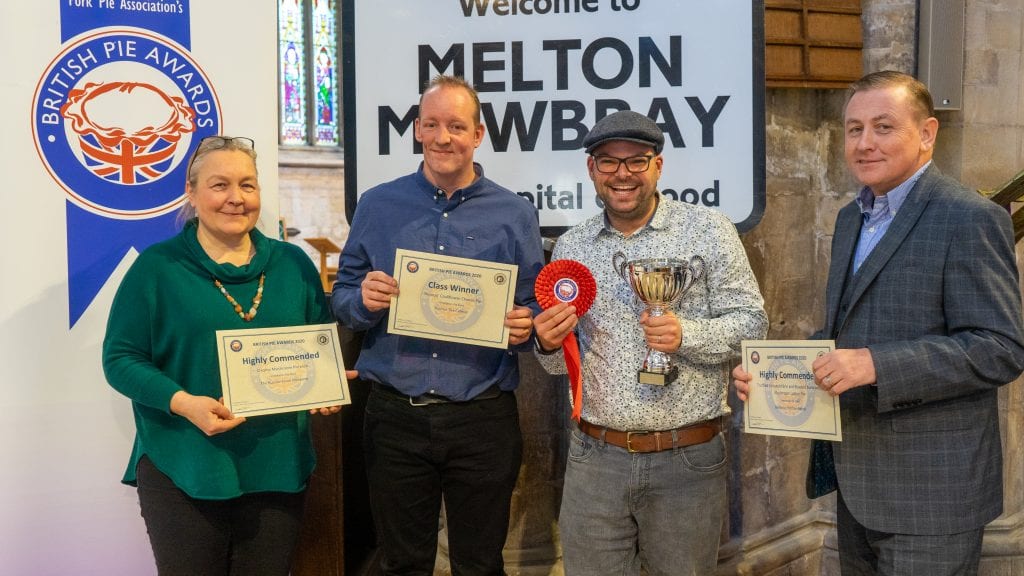 HOME OF THE PORK PIE
As always the British Pie Awards, hosted by Mathew O'Callaghan, did not fail to put on a good show and we all had a fantastic day out. The awards took place at St Mary's Church in Melton Mowbray (yes, the official home of the pork pie). And what a turn out it was, we gathered there with many of our fellow British pie makers and had a fantastic meal (full of pie of course) all served by last years overall winners, which was absolutely delicious!
So needless to say a massive thank you, as always, to everyone involved! And we hope to see you all there again next year… I wonder what pie 2021 will bring, keep those eyes peeled!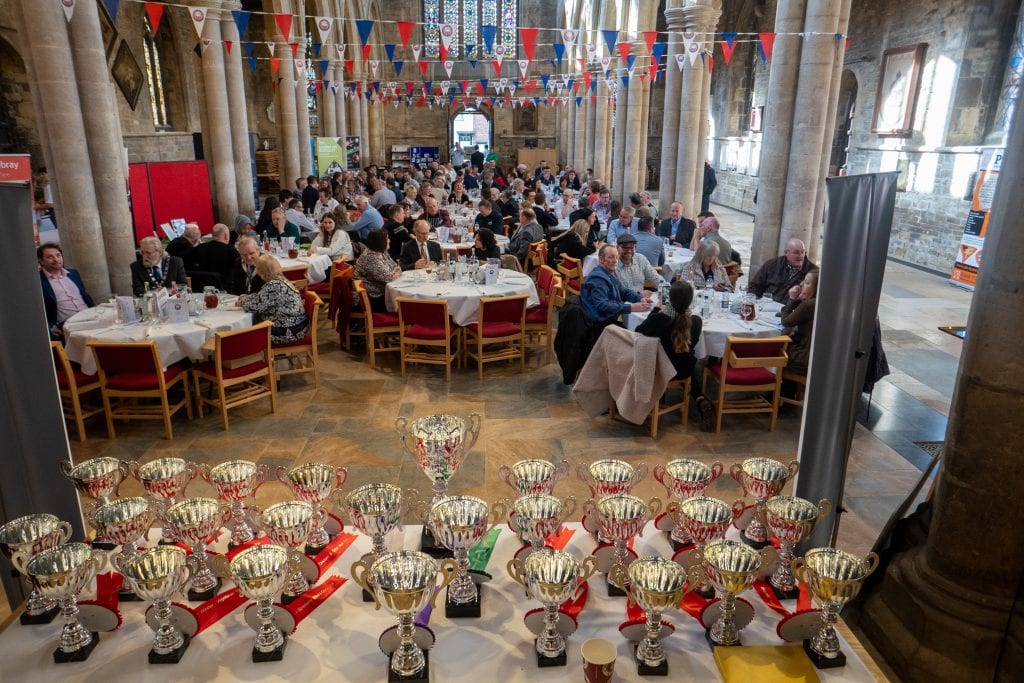 All official photography by: Martin Elliott at Mepics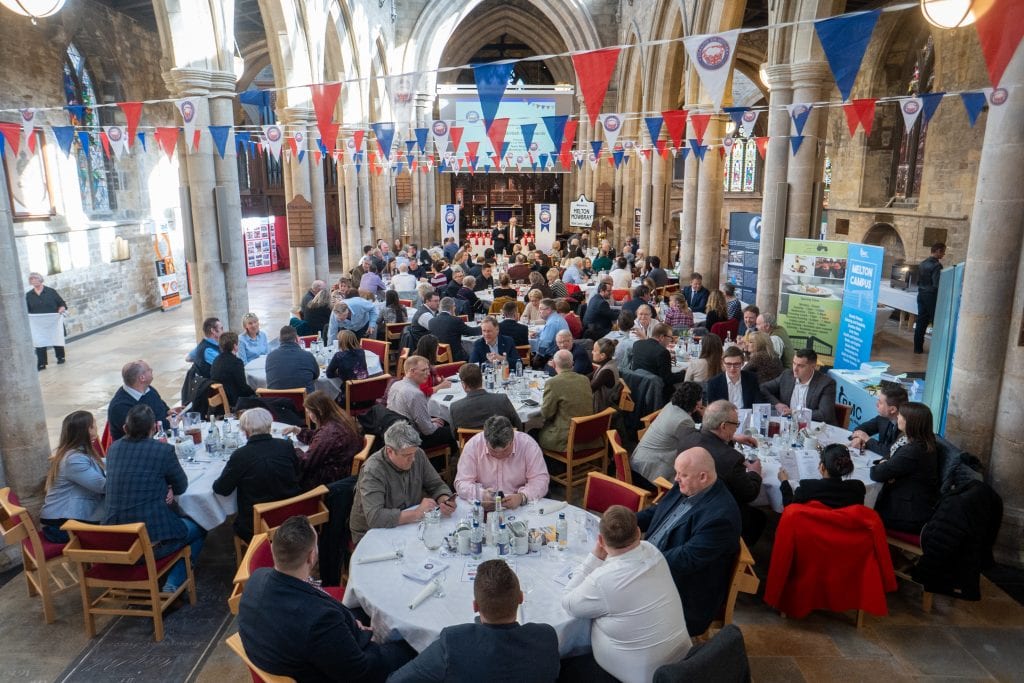 If you'd like to know more about our champion pies or fancy a slice of pie at your wedding – please get in touch, we would love to hear from you (we do love a pie wedding!)
Get in touch
Contact us here  or give us a call on 0116 3260 529