Pie'fection –
El and Rick's Wedding Catering Derbyshire Dales

This beaut of a wedding happened last spring when Corona was just a beer and there was no restriction of how fabulous the big day could be. Things are very different at the moment but we'll be back to these happy days again soon. In the meantime, we are hop skippity jumping down memory lane to revisit a few of our favourite weddings from last year. First stop Bakewell; where the lovely El and Rick had a fabulous rustic wedding and the tastiest wedding catering, Derbyshire had seen.
El and Rick were married in a tipi on the family farm and what a day! What a party! They didn't have to worry about any noise complaints – pretty much the entire village came to celebrate with them.  Such a cracking wedding needed awesome food. Hearty and super tasty that would go down a storm with their guests – which included lots of hungry farmers. Nothing too fancy or fussy, just good honest British classics that tasted amazing. Well what could be more perfect than pie!
Pie, Parfait and Pigs in Blankets
They opted for individual Steak and Ale pies and even better, El supplied the ale herself from the Micro Brewery where she works (cool job alert!) to make them extra special. After a chips verses mash debate – creamy mash potato won as leading side dish along with roasted carrots, mushy peas and a hella lot of rich gravy. Delish!
Canapes were seriously cool with pigs in blankets and Southern fried chicken sliders going down an absolute treat. Starters were served on long wooden table top planks which were filled with yummyness – warm camembert, freshly baked focaccia, stilton cheesecake, chicken liver parfait and fruit chutneys. Luckily, everyone still had plenty of room for pie – have I mentioned they're award-winning…I don't like to brag 😉
With so many favourite desserts it was a tough call to pick just one. Good thing they didn't have to. Instead of one dessert, we created a mini dessert table with cheesecakes, tarts and Eton mess. Their guests certainly didn't go hungry and judging by the empty plates and smiling faces, they loved every bite.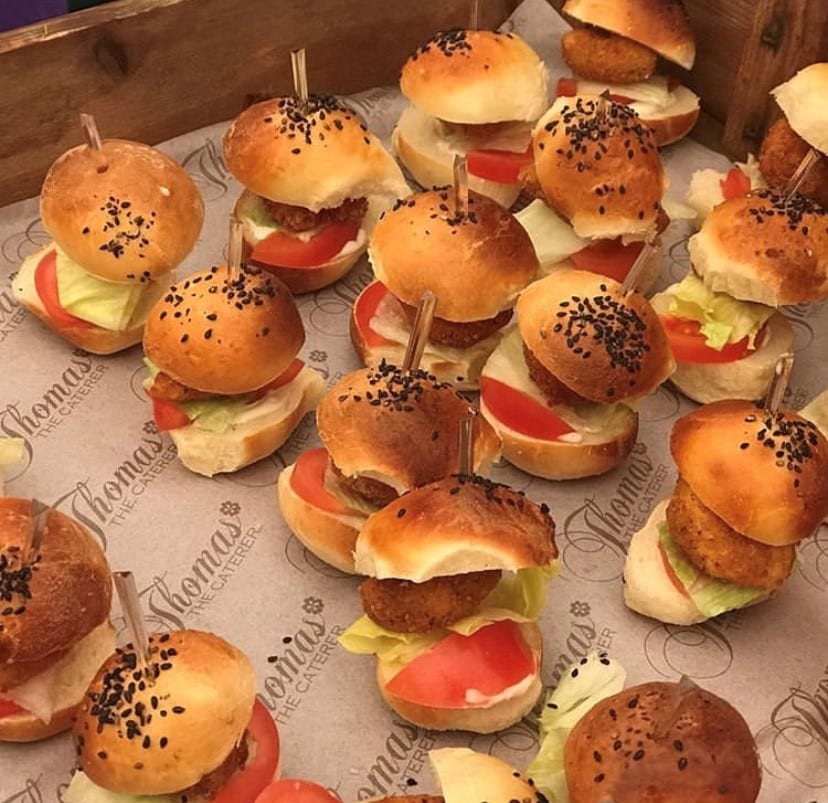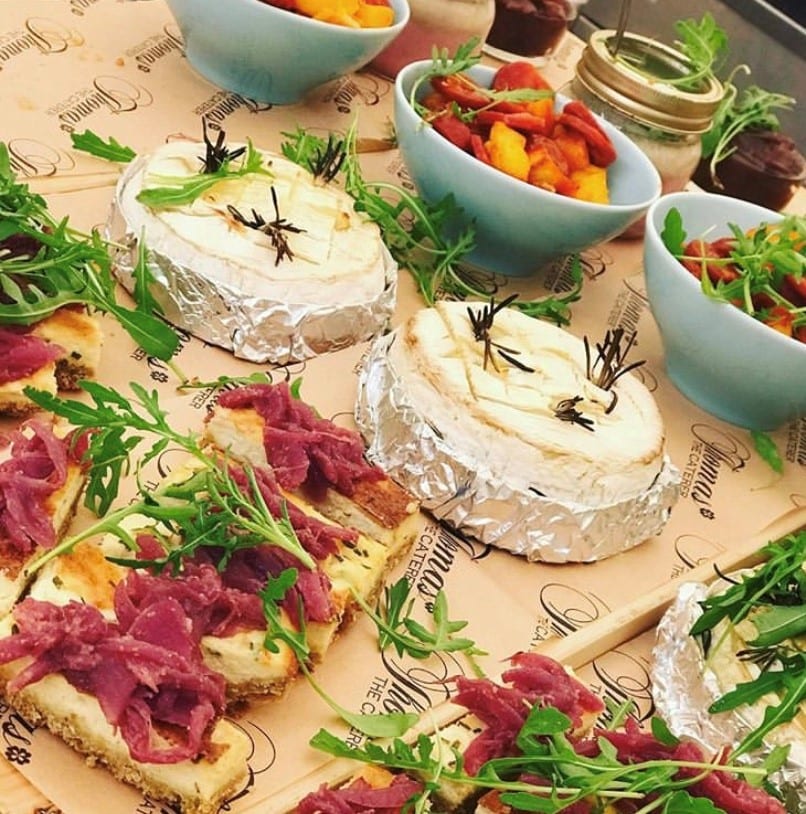 The Gorgeous Menu Looked Just Like This



Canapes on arrival
Pigs in blankets
Southern fried chicken slider
Lemongrass chicken bon bon with coconut crumb
Starter
Served on table top sharers 
Baked camembert & focaccia
Stilton cheesecake, red onion jam
Roast chorizo with patatas bravas
Chicken liver parfait in a jar with fruit chutney and focaccia
Main course
Individual steak & ale pie
creamy mash, roasted carrots, mushy peas and lashings of gravy
Vegan pie
Pulled jackfruit and apple scrumpy pie
Dessert table
Chocolate cheesecake
Eton mess
Lemon tart
Pouring cream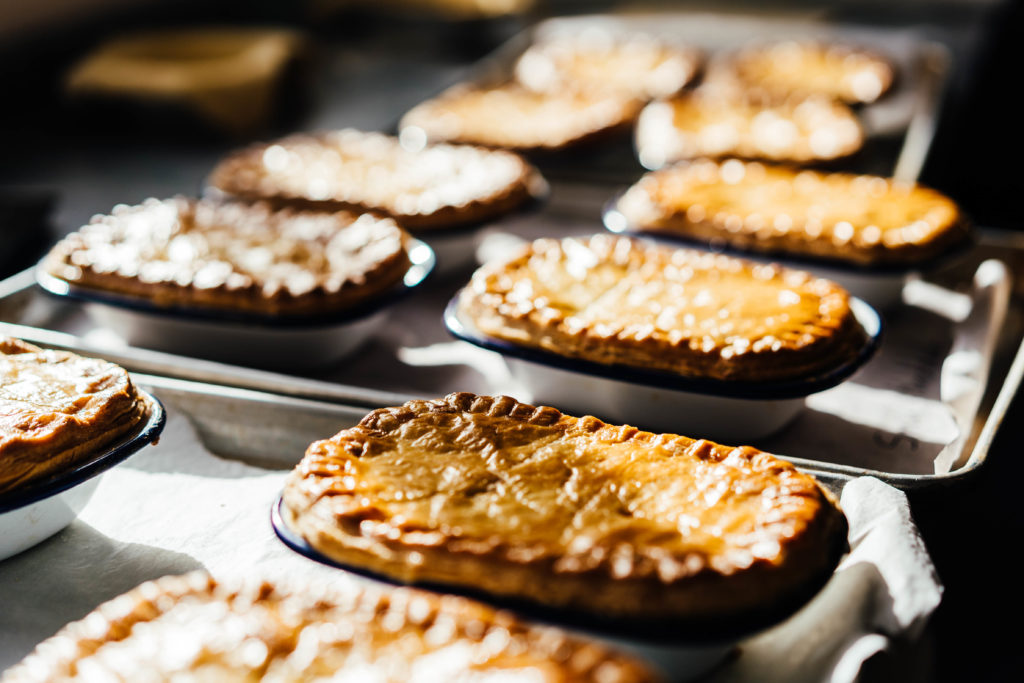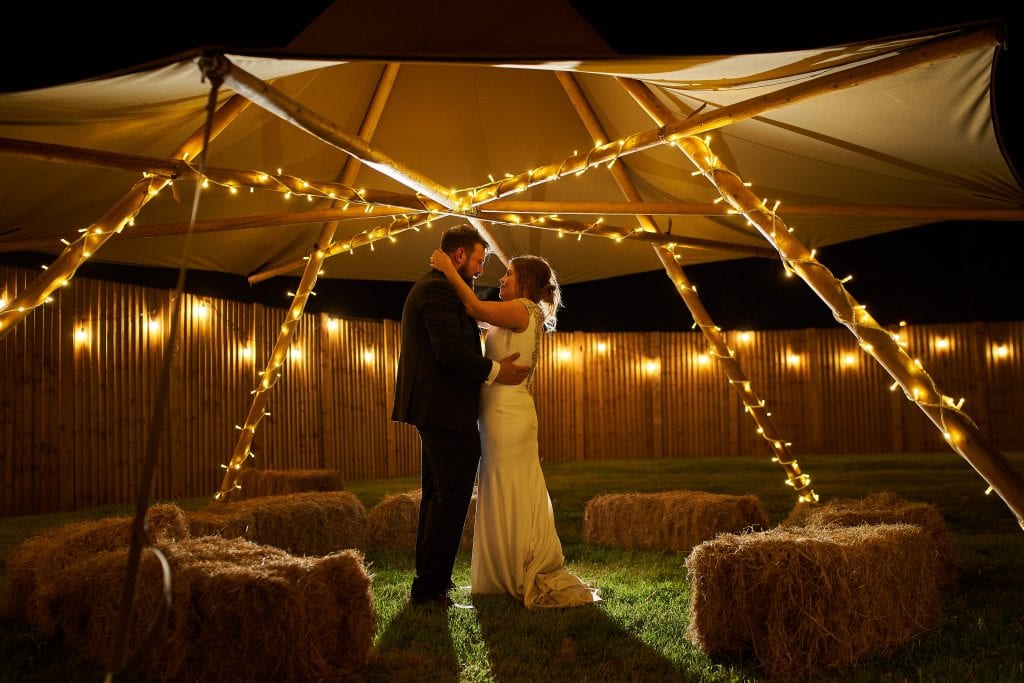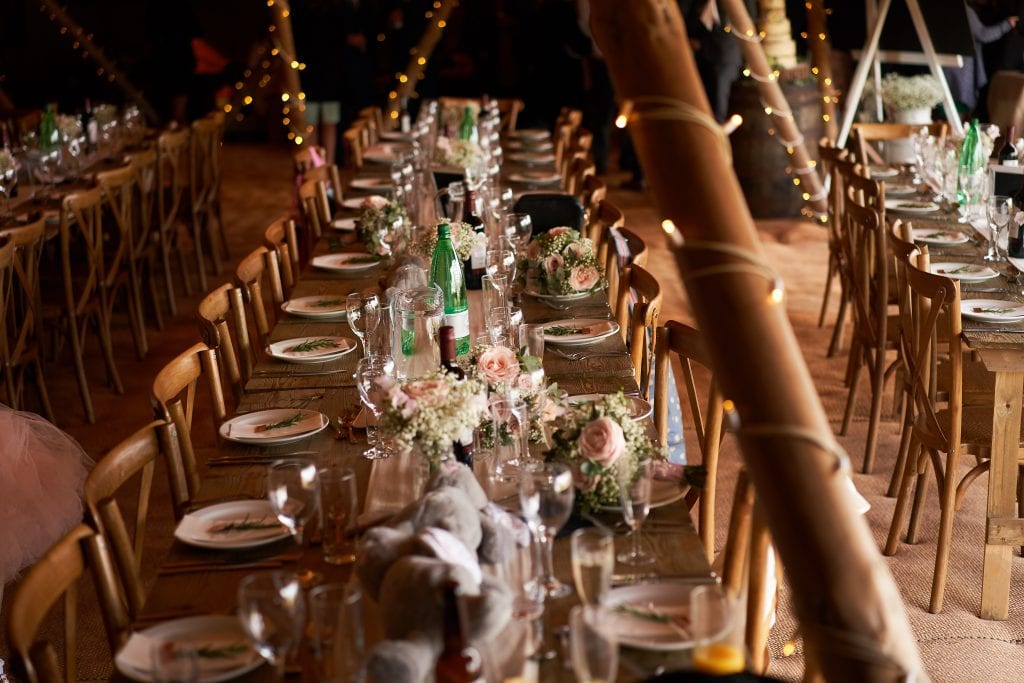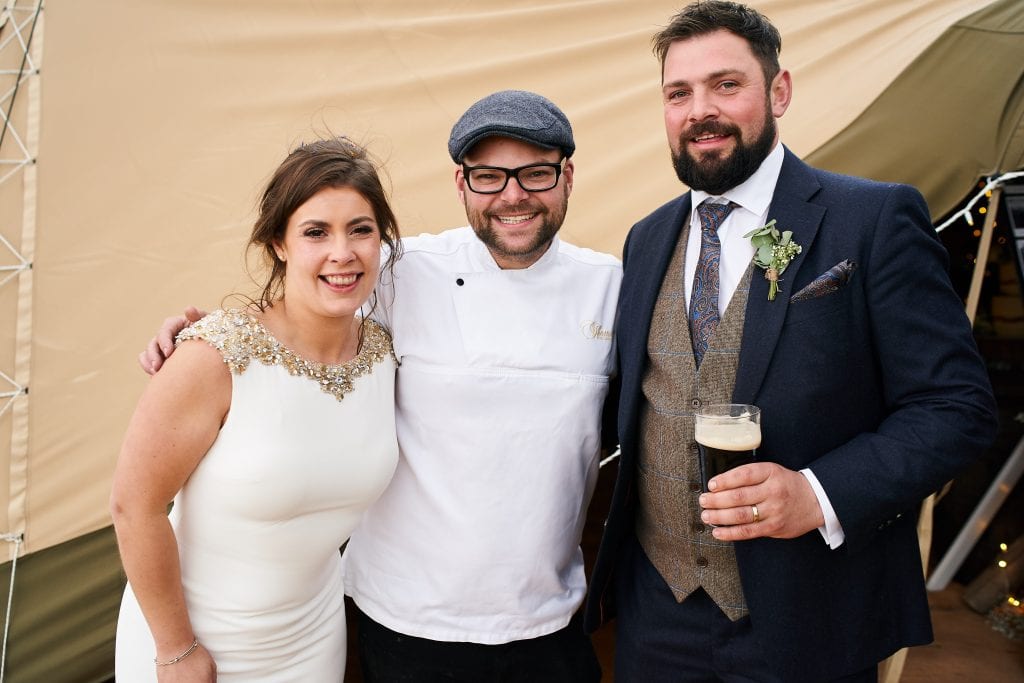 Official Photography Ben Pollard
The verdict?
"If I could choose to put 11/10 on everything I would. Thomas the Caterer is incredible in everything, from first contact, to customer service and the food is just WOW.
We were very very pleased to have found Thomas the Caterer to cater our wedding".
Eloise and Richard
If you want the same level of tasty for your wedding catering Derbyshire or across the Midlands contact us today