I like a blank canvas… something I can make special and unique for you! When Thomas & Lauren Kivits-Murray came to me and talked about a picnic theme wedding using local suppliers my heart immediately warmed.
So on the day of their first wedding catering consultation with me, I went armed with some great ideas including the pork pies from Melton Mowbray and the cheeses we are very lucky to have here in Leicestershire. Locally reared meats and an amazing selection of breads – out of this world!
Their menu included
Whole table to share – family style boxes served in Apple crates:
Roasted & Sliced Leicestershire meats,
a 3lb Melton Mowbray Pork Pie,
Lincolnshire Sausage Scotch Egg,
Pickled Vegetables,
Bosworth Ash Goats Cheese,
Lincolnshire Poacher,
Long Clawson Stilton,
Jar of Mixed Fruit Chutney (Grandma's recipe),
Loaves of Sour Dough,
Date and Walnut Bread (amazing bread)
and 3 of their favourite Salads: one with edible flowers at Thomas' request!
For dessert
A hidden Chocolate Mousse with Chocolate Soil and Popping Candy
I must say it was Phenomenal!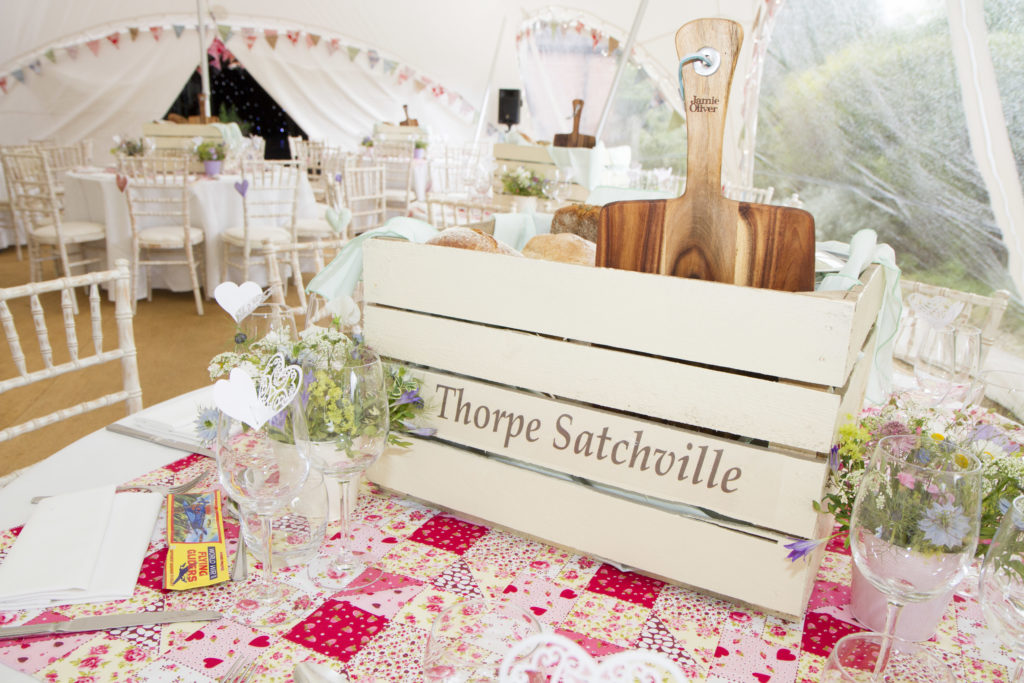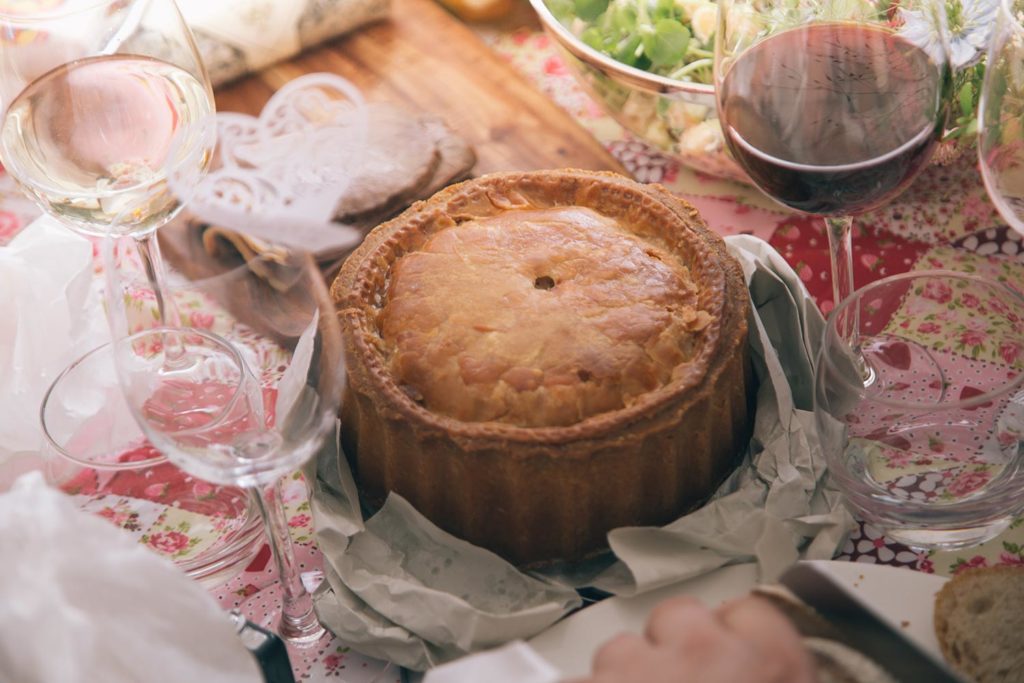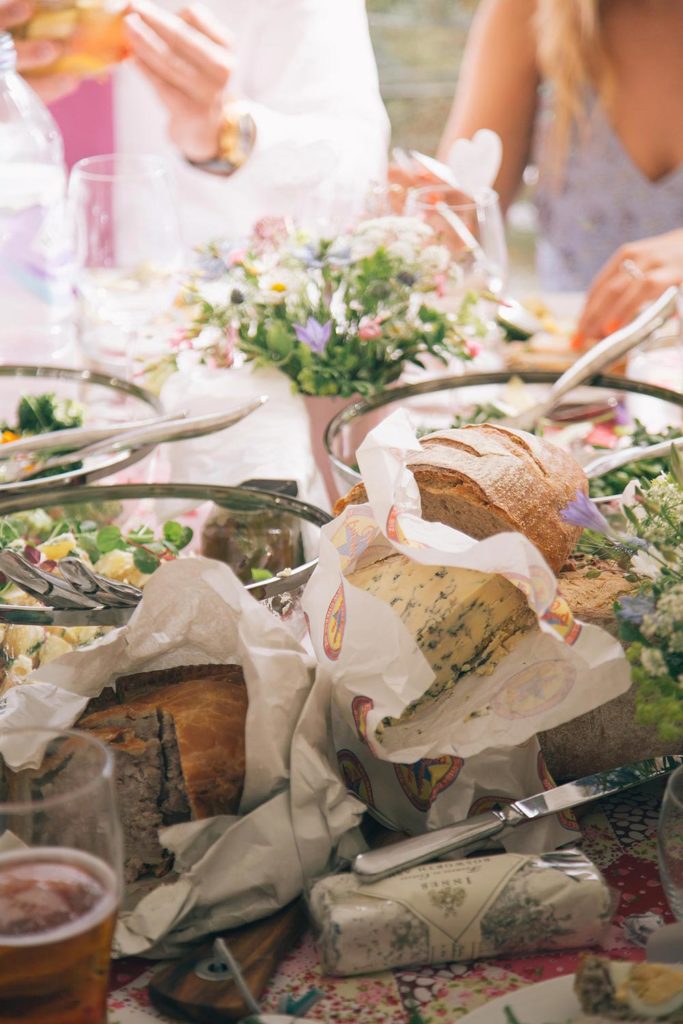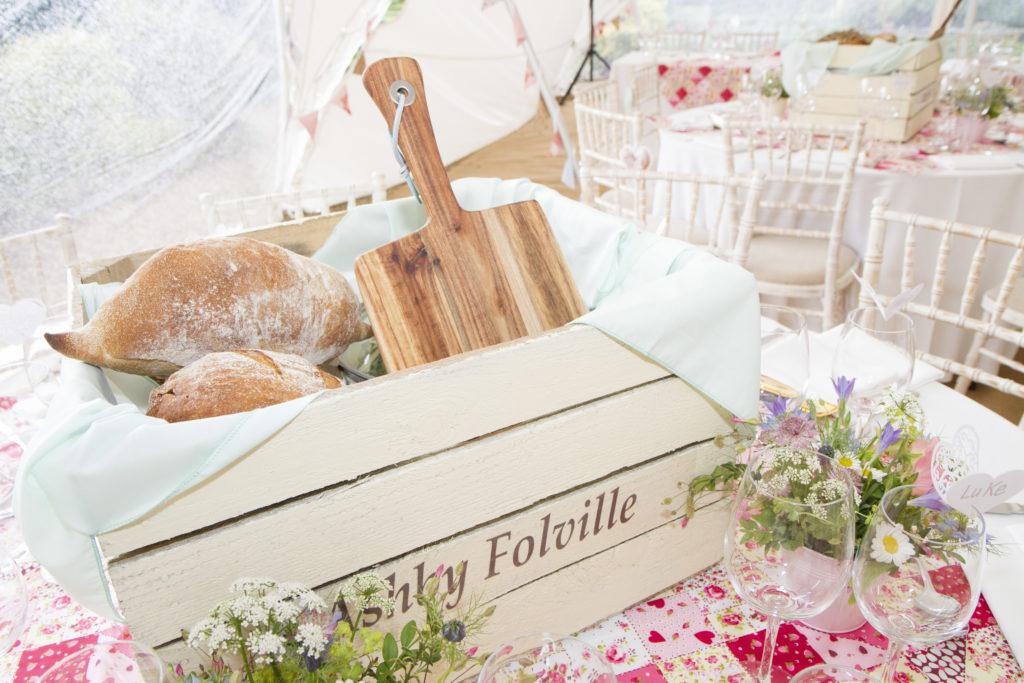 Here is what they said about it
"Thomas was enthusiastic about the elements of food that we were looking to incorporate in our menu, namely regionalism and seasonality, and produced an excellent menu, full of local specialties. He was very attentive throughout the process, checking that his ideas were hitting the mark, and making sure that everything was ready for the wedding, including cutlery and glasses etc. He was also very personable. It was also very original in its presentation, with the idea of picnic boxes and guests serving themselves, and the clever way that the chocolate mousse suggested a field with a sprig of mint growing out of it.
On the day itself, Thomas and his team were very hard working and enthusiastic, looking to make the day go as smoothly as possible. They were were very friendly and approachable, as well as being very smartly turned out. The food itself was wonderful and beautifully presented. All of our guests commented on the presentation style, the deliciousness of the food and the originality of the concept, with many commenting that it was the best wedding food that they'd ever had.
Thomas's food and his team went a long way to making our day so memorable. It was if a friend was preparing the food for us, rather than a catering company. My husband and I, and I'm sure anyone who tasted his food on the day, would not hesitate in recommending him for any event. Indeed, the next time that we have any sort of event he will be the first person that we call."