We have a gang of incredibly passionate, fun and hard working people here that Thomas the Caterer:
Here are the bio's of the permanent staff here at Thomas Towers:
Thomas Bower – Director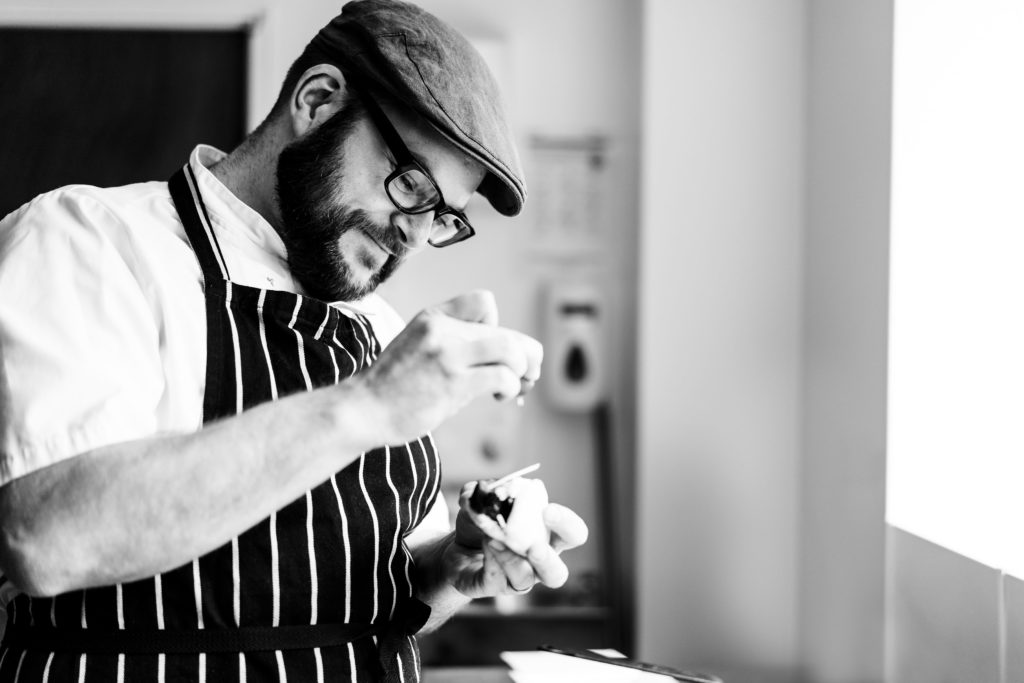 What is his job?
Thomas is the director-owner-creator of Thomas the caterer he's an ambassador of awesome and makes sure that the food is delicious the customer service is on top form and the smiles keep coming! He's is the creative behind the brand. All you see is his vision.
What does he like to do?
Tom as he is known to his family and friends loves to spend quality time with his family he has two sons AND twin girls and a beautiful wife (can you tell tom wrote this) he enjoys playing golf when he gets day off and walking his dog amongst other things such as eating at lovely restaurants getting inspired and reading.
What are his passions?
Family, Food & Music, Tom loves to visit venues around the country listening his favourite band The Cat Empire live!
Bucket list?
Visit Colorado in the summer, meet Liam Gallagher, return to Australia oh! Get a table tennis table for the summer evenings and fun!
Top wedding planning tip
Prepare for the over whelm "everyone will want to help you prep for the big day so the day before get a good plan together and delegate carefully".
Favourite quote
"If you can dream it you can do it, always remember this whole thing started with a dream and a mouse" – Walt Disney
and
"I can accept failure, everyone fails at something. But I can't accept not trying."
– Michael Jordan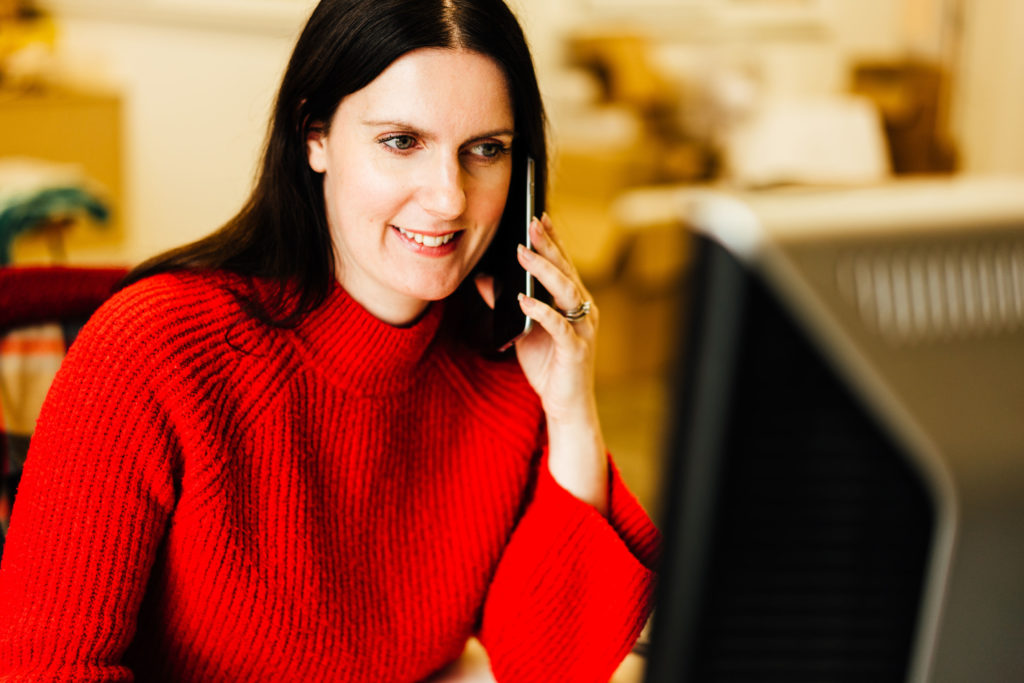 Lynsey Collier
What is her job?
Customer Service Manager – chatting to lovely brides and grooms, creating quotes, answering queries, writing blogs and newsletters, arranging tasting events and basically being the office ninja.
What does she like to do?
Yoga, Clubbercise, play with my kids, head back home to Cumbria and spend time in the Lakes or even better, travel to Ibiza and chill on a beach with a cocktail and a Harlan Corben novel
What are her passions?
My husband Ant and my gorgeous kids Alara and Brodie
Reading crime novels and writing (I'm really proud to have co written our Definitive Guide to Planning a Wedding)
Spending time with friends and family, travelling, days out with the kids, eating out and drinking really nice wine
Bucket list?
Travel to the Canadian Lakes, San Francisco and Argentina. Write a novel. Plan boho beach weddings in Ibiza
Top wedding planning tip
Each write down your priority list with what is most to least important to you. Write your lists separately and then compare, you can then agree what's an absolute deal breaker and what's merely a nice to have when it comes to allocating budget.
Favourite quote
"One day you will realize that material things mean nothing. All that matters is the well-being of the people you love in your life". Leon Brown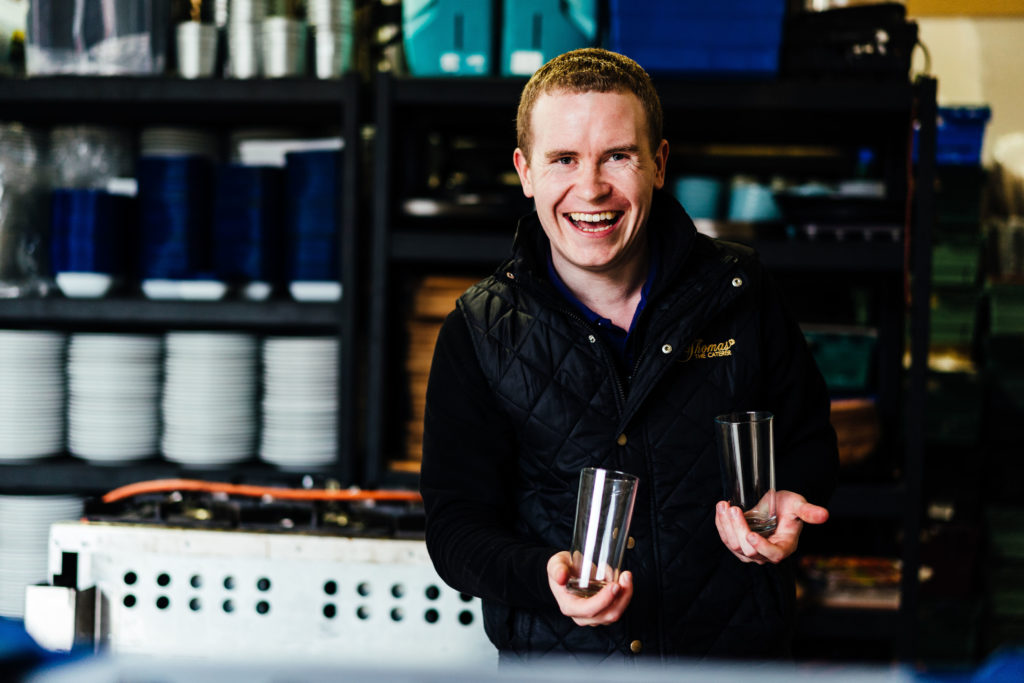 Callum Westhead
What is his job?
Operations Manager – I make sure we have everything needed to make each wedding perfect, including our awesome front of house staff. I'm also there on the day to make sure everything goes as you have planned.
What does he like to do?
Play pool/snooker, watch films/TV shows, play with my nephew
What are his passions?
Football (and some would say organisation)
Top wedding planning tip
Create to-do-lists and ask for one from your suppliers (i.e. what they need from you). Also create one for setting up your venue, usually with lots of people helping you can lose track of what needs to be done.
Bucket list:
Watch Leicester win the Premier League … oh wait … visit the new 7 wonders of the world (I'm on 1 out of 7)
Favourite quote
Kate Witts
What's your job?
Office, Wedding and Events Administrator – Helping the team with all things officey, and working at all the lovely weddings and events!
What do you like to do outside of work?
I love to catch up with friends, go out for food, walk my dog and visit new places! And binge watch a new series on Netflix.. 
What's your passion?
Travelling is probably my biggest passion, I absolutely love the beach. Closely followed by anything dog related! I do love a good festival in the summer as well.
What's on your bucket list?
To travel around Canada and more of Asia, not forgetting a trip to Ibiza too! 
What's your top wedding planning tip?
Make sure you put a focus on what you and your partner want most, not everyone else – it is your special day!
What's your favourite quote?
Don't live the same year 75 times and call it a life — Robin Sharma
Olivier Delavaloire 
What's your job?
 I'm the head chef
What do you like to do outside of work?
Playing football with my friends and spending time with my family 
What's your passion?
Well, cooking first of all, just cooking
What's on your bucket list?
 I'd like to see more of the English countryside, visiting the country
What's your top wedding planning tip?
Don't stress too much and enjoy the day.
What's your favourite quote?
 Impossible n'est pas français (Impossible is not French) – Olivier Delavaloire
All Photography on this page by Cuts the mustard