Creme de la Creme
Cool and Creative Wedding Dessert Ideas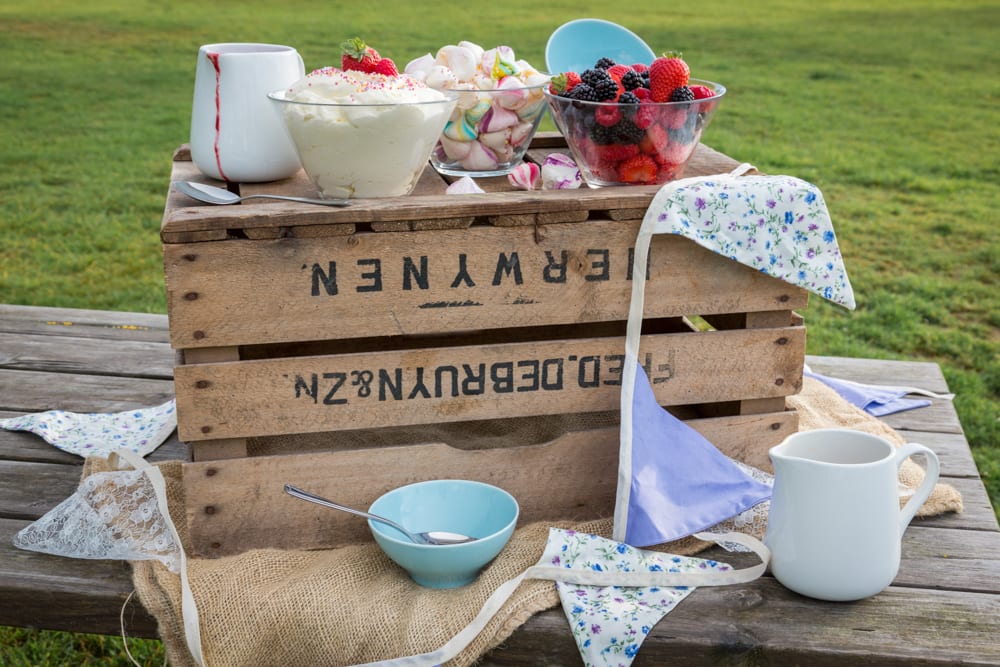 Ssshhhhhh don't tell our dentists but we just love our desserts at Thomas Towers, so much so that we're struggling to agree on the ultimate wedding dessert*. There's just so many yummy puds it feels impossible to pick just one. That's why mixing things up and offering loads of variety is always a winner.  Your wedding dessert is definitely the place to have loads of fun with an array of super cool treats. Here's some of our top picks for wedding dessert ideas guaranteed to keep your guests sweet.
#weddingdessertinspo #sweettooth
1. Ultimate Ice Cream Sundaes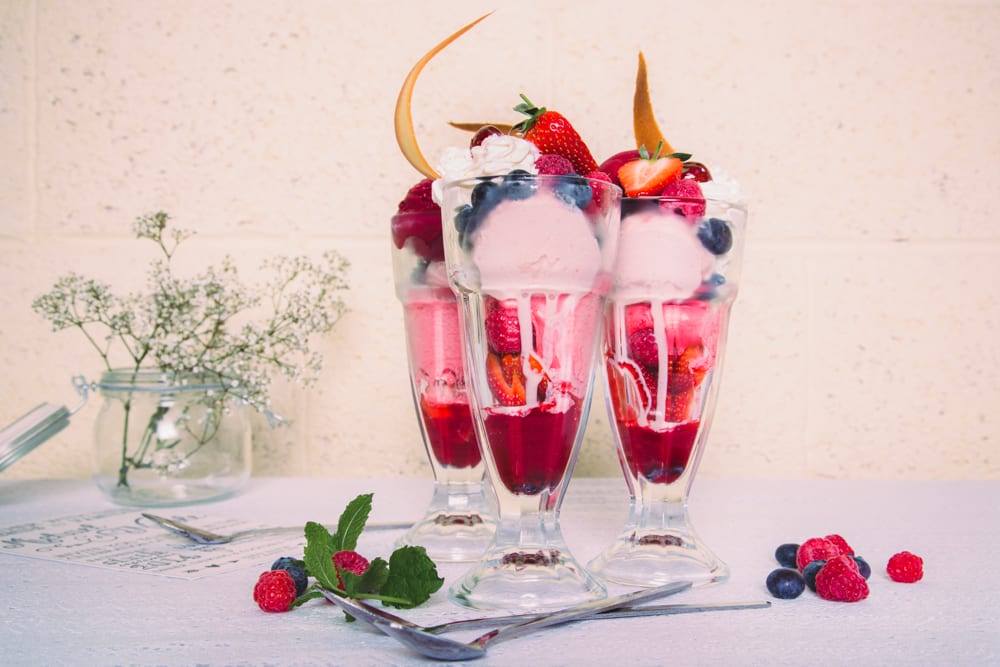 Ice Cream Sundaes are always a crowd pleaser, what's not to love – dreamy, indulgent ice cream and juicy, fresh fruits topped off with cream and loads of sprinkles. Oh my daes! Bring the fun factor by inviting your guests to build their own; selecting their ice cream flavours and fruit combos before adding the perfect toppings. Or top off with some sparklers for the wooooooooow effect.
2. Brownie Bar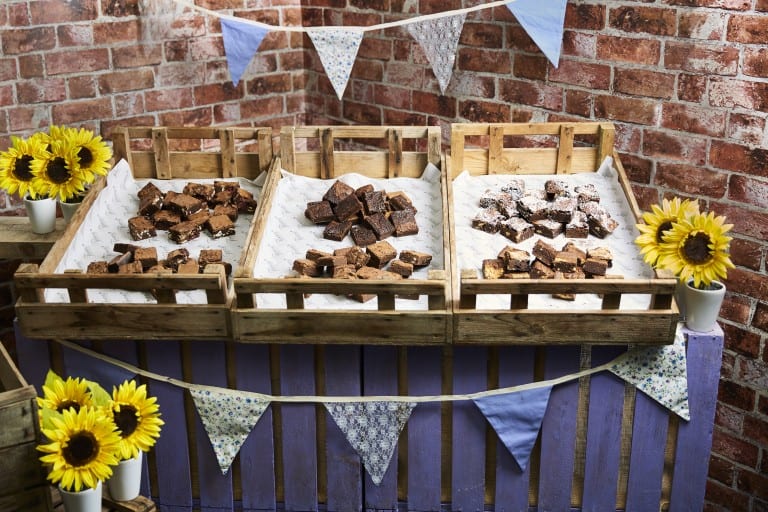 Who doesn't love a chocolate brownie or two (or three)? For a tempting treat set-up a cute and colourful Brownie Bar offering an array of flavours in bite sized pieces. Why not try Rocky Road, Salted Caramel, Chocolate Orange, Baileys, Peanut Butter, Bourbon Biscuit or Marshmallow?
3. Pimp Your Doughnut Bar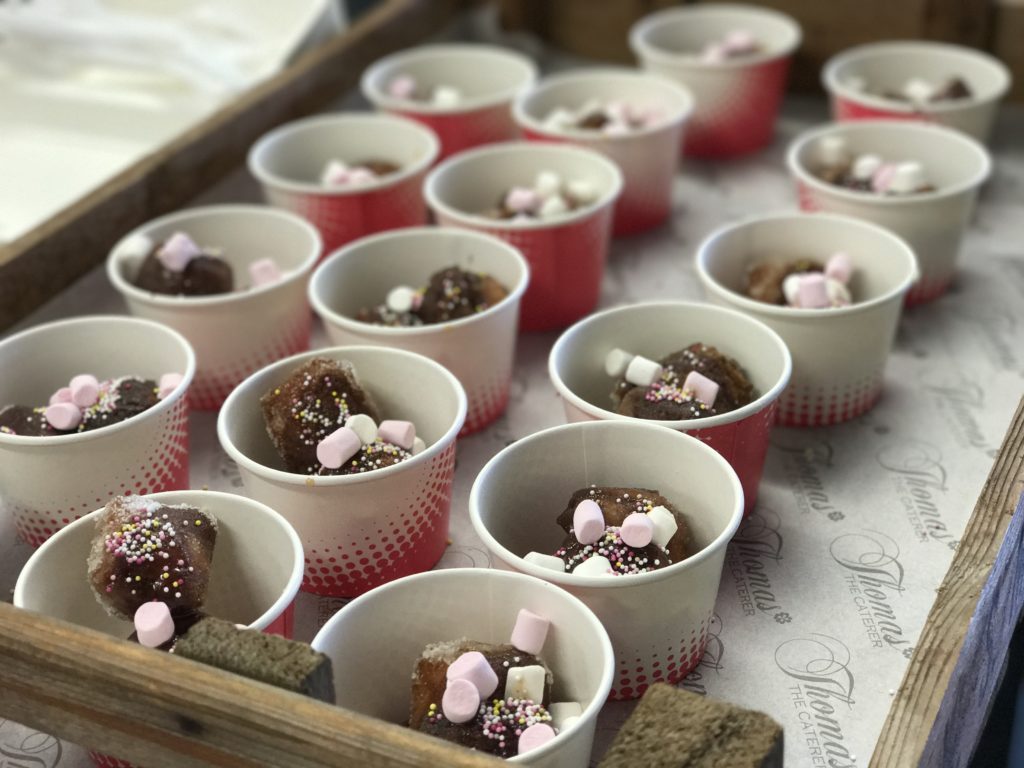 Your guests will go doughnuts for this interactive dessert station. You decide what goes on your freshly made doughnut.  Just add Raspberry, Chocolate or Salted Caramel Sauce followed by Shortbread Crumbles, Marshmallows, Chocolate Soil, Berry Compote, Crushed Malteaser and Honeycomb. Yummyness in a tub.
4. Patisserie Boutique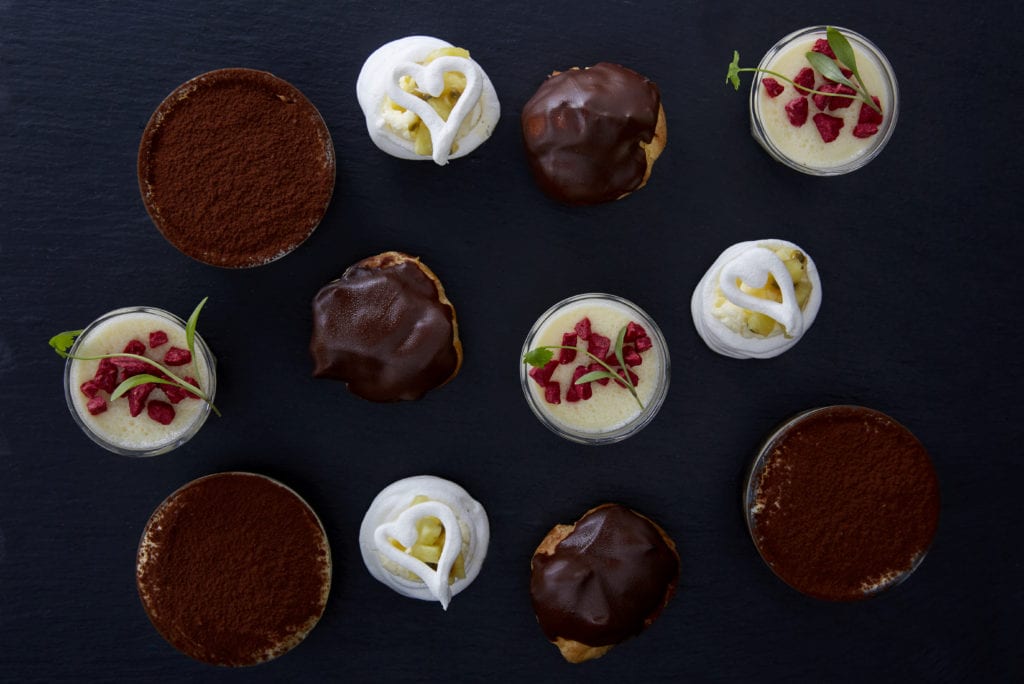 An idea so simples. Your favourite desserts but in miniature. You like a lemon meringue, he loves tiramisu, your mother is crazy for creme brulee and uncle bob wants cheesecake. No problemo, with this mini dessert buffet you can have a selection of little treats either on a dessert station for guests to help themselves or served to the tables on little slates to share.
5. Pimp Your Panna Cotta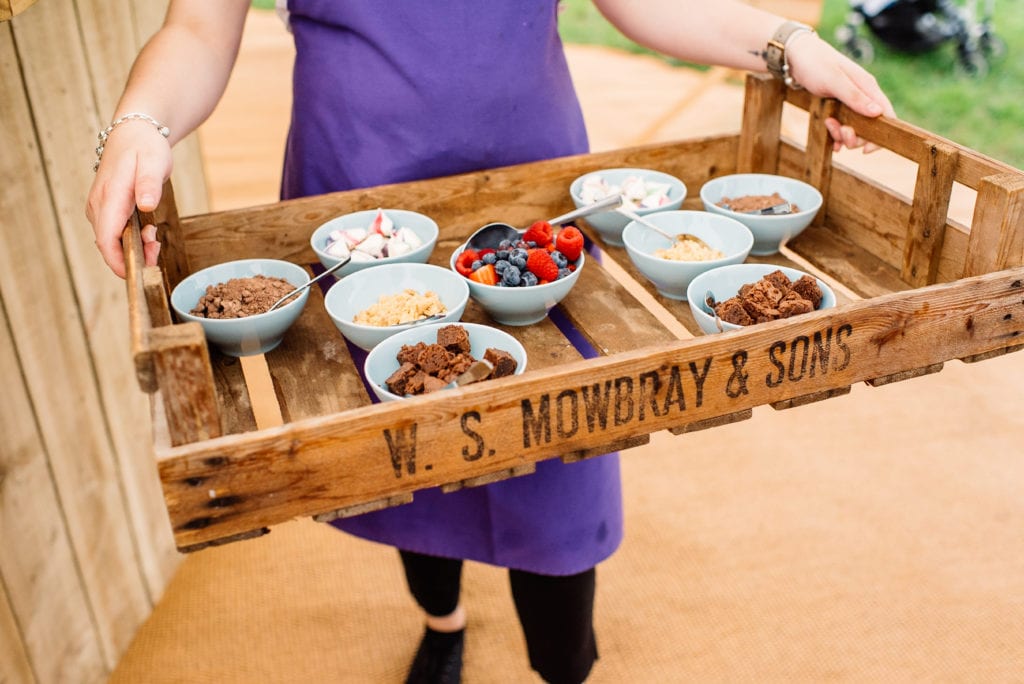 Take one delicious panna cotta and pimp it up with loads of chocolatey, fruity, sweetie goodness. From fresh berries, chocolate soil and biscuit crumbles to vibrant meringue kisses and brownie bits – whatever gets your taste buds in a twizzle. Add a bit of dry ice to create theater.
6. Milk and Cookies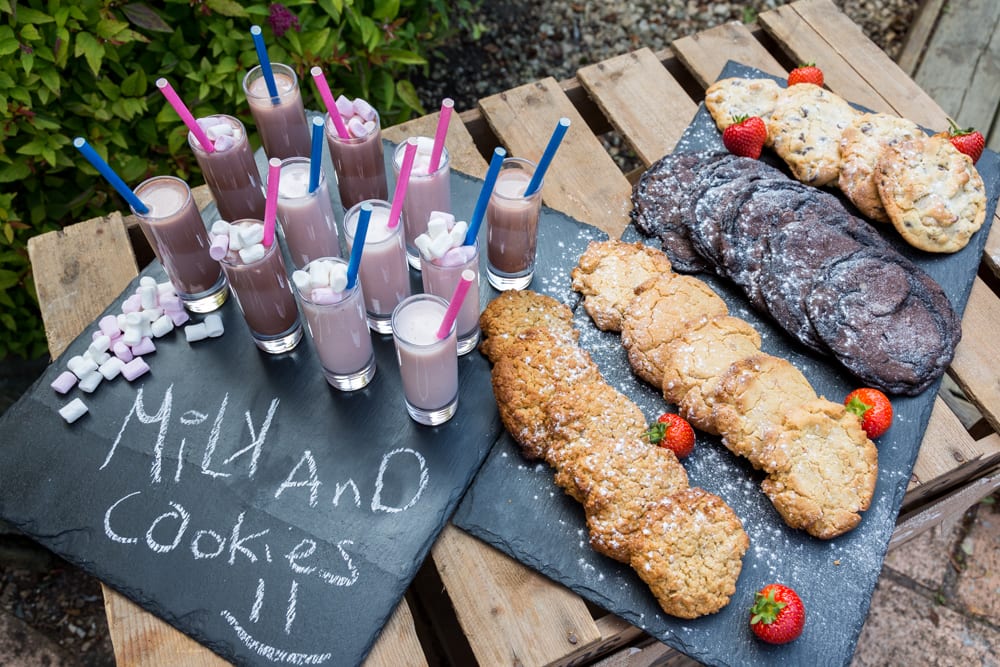 Perfect for the kids and those who are young at heart. A money saving wedding dessert idea is to provide a selection of flavoured milks with cookies. You could opt for the usual suspects like chocolate, strawberry and vanilla or try banana toffee, mango or passion fruit smoothies or even iced coffees. Add some astonishingly delicious cookies and hey presto you have yourself a sweet snack bar!
7. Dessert Jars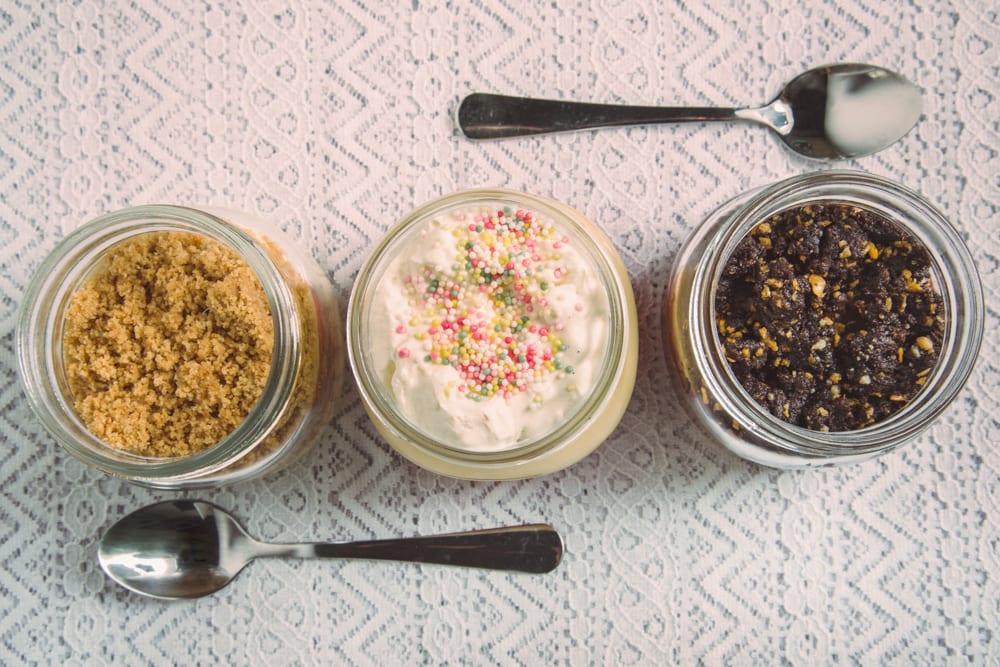 Three is the magic number with a trio of delicious desserts served in funky little Kilner Jars. These mini puds pack some punch with jars of tasty goodies from Sticky Toffee Pudding to Raspberry and White Chocolate Trifle; Chocolate Orange Mousse to Eton Mess. In fact pretty much any dessert can be packed into these miniature jars for your guests to pick up and tuck in.
8. Kissing Shack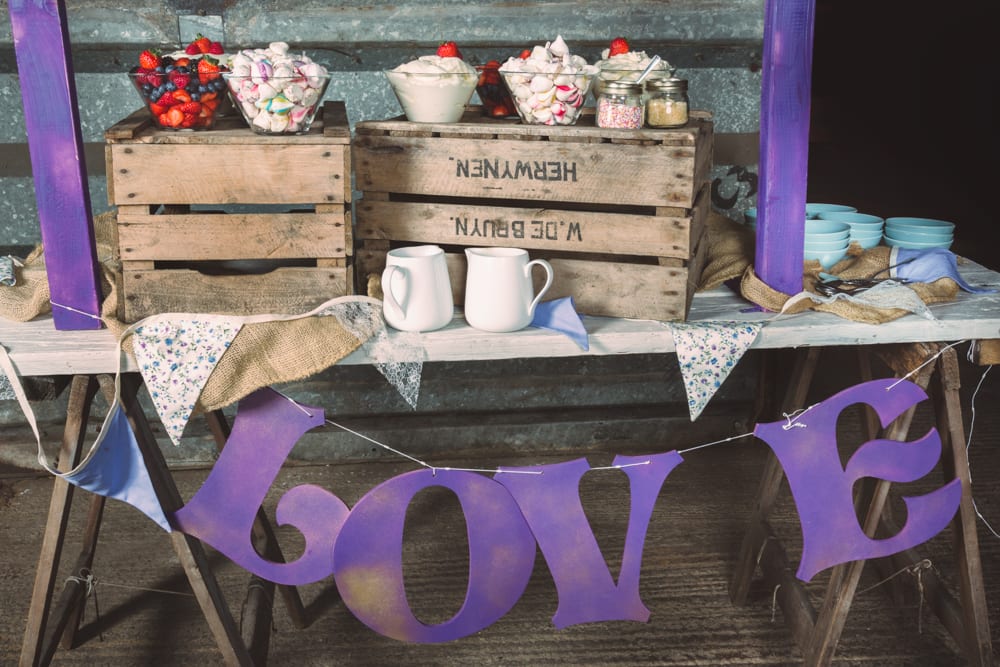 Why not set up a little kissing shack or lovers corner and fill with all sorts of tempting goodies such as mini meringues, red fruits, sauces, lashings of whipped cream and popping candy? Invite your guests to build their own desserts. Relaxed, rustic and really fun. Think outside the box and use vintage china or takeaway tubs for a dessert on the move!
9. Fudge Kitchen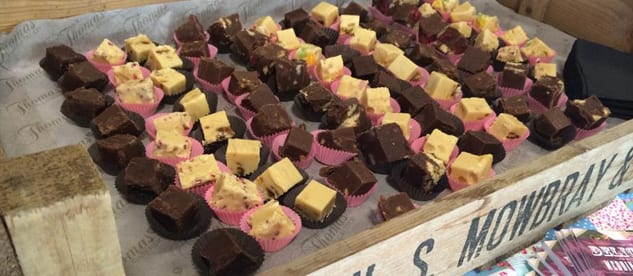 Fudge glorious fudge. Lovingly homemade in a variety of classic and crazy flavour combinations. Bite sized pieces to please the pallet. Try Strawberries and Cream, Chocolate Orange, Jelly Bean, Dark Chocolate and Ginger, Baileys or the gorgeous Rocky Road. Any other ideas welcome.
10. Pimp Your Cheesecake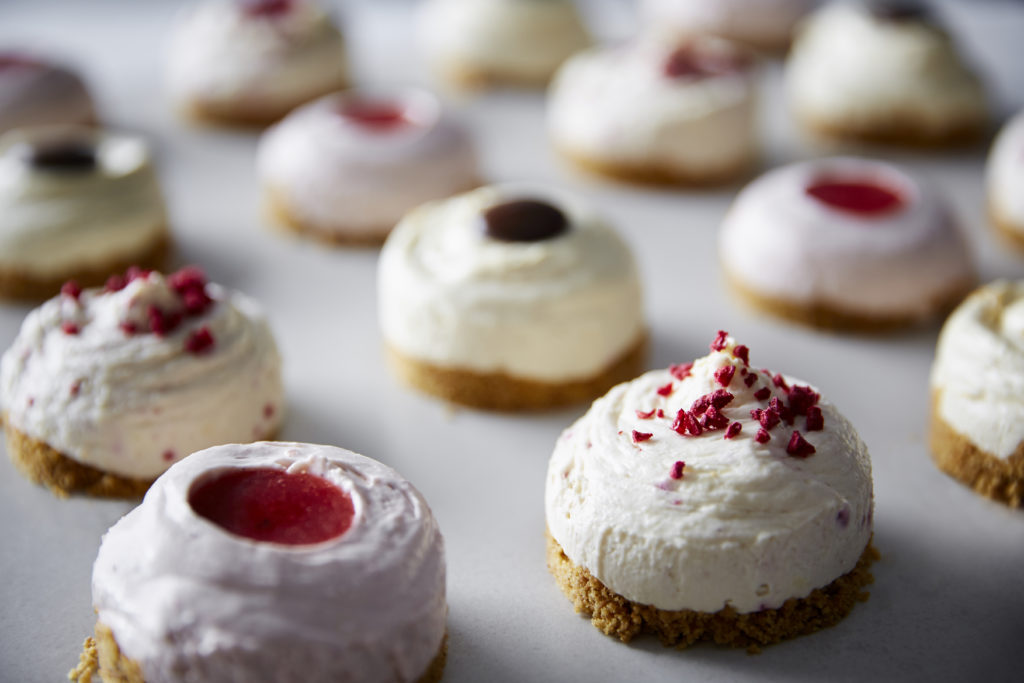 Imagine a delicious slice of New York style cheesecake or baby cheesecake bites smothered in molten chocolate then covered with delicious toppings such as : Honeycomb, Marshmallows, Chocolate Soil, Berry Compote, Pistachio Dust, Crushed Malteasers, Popping Candy and Popcorn. You really can have your cheesecake and eat it!
* So, back to the great wedding dessert debate…team Thomas really couldn't agree on the ultimate dessert. Here's what we each picked:
Joe (Head Chef)  – Treacle Tart
Gray (Sous Chef)  – Panna Cotta
Callum (General Manager) – Lemon Tart
Nina (Account Manager) – Cherry and Chocolate Tiramisu
Lynsey (Customer Service Manager) – Sticky Toffee Pudding with Custard
Angela (Kitchen) – Lemon Cheesecake
Mary (Front of House) – Pavlova
Thomas (The Boss) – Chocolate and Baileys Trifle (but with brownie instead of sponge)
Do you agree? What's your favourite dessert?
Let us know at whatscooking@thomasthecaterer.co.uk