Cooking around the Christmas Tree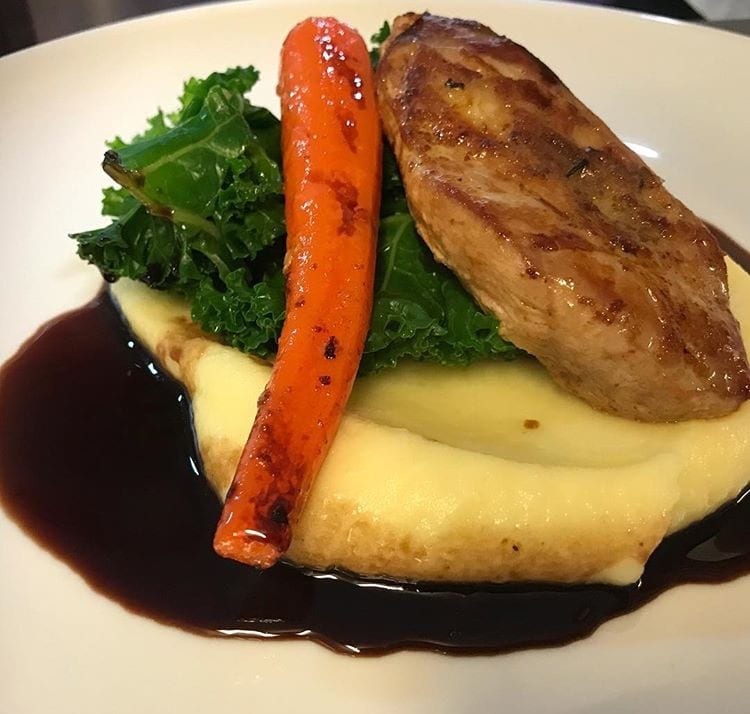 It's Christmasssssssss! Yippee, that time of the year when we all eat a little too much, drink a little too much and be merry a lotta too much. Quite rightly so. It's been a busy year and we all deserve to let our hair down (or in my case, take my hat off!) and embrace the yuletide festivities. But before we pack up our pots and pans,  hang our stockings and find out whose been naughty or nice, we need to work our magic at a few festive weddings and events. Here's a sneaky peaky into the Thomas Towers' treat box to see what crackers we've been cooking up this December.
Chestnuts roasted on an open pie for
Anna-Marie and Miles
As a starter
Honey parsnip and rosemary soup, apple Julienne
 Homemade focaccia and soft butter
As a main course
Individual Pies
Butternut Squash, Sweet Potato & Feta
Pulled Jackfruit and Apple/scrumpy Pie
           Vegan Mash, Roasted Chestnuts and sage Yorkshire puddings
Brussels, Red Cabbage, Broccoli, Glazed Carrot
Red Wine Gravy
Mint / Cranberry Sauce
As a dessert
Pear crumble & baileys Ice-cream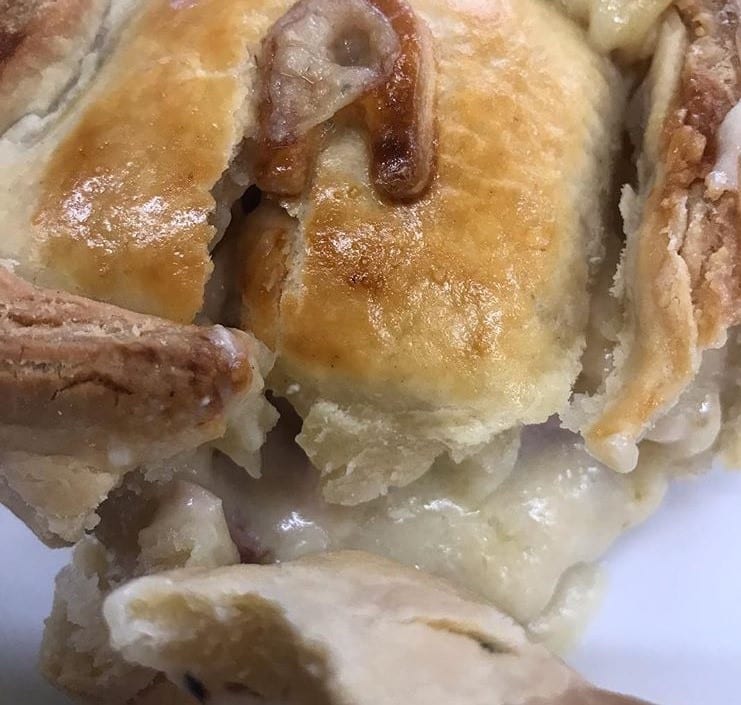 A Cracker of a menu for a corporate Christmas party
Starter
Chicken liver parfait fruit chutney and toasted raisin bread
Curried parsnip soup, homemade focaccia
Homemade fishcakes, tartare sauce mixed leaf salad
Mains
Roast turkey or rump steak pave and all the trimmings
Pan seared cod loin, kale, pomme anna, roasted root vegetables and red wine butter sauce.
Sage chestnut gnocchi, roasted butter nut squash, green beans & brussel sprouts.
Patisserie Boutique Mini desserts
Chocolate mousse and honeycomb
Salted caramel brownie
Meringues + macaroons
Sticky toffee pudding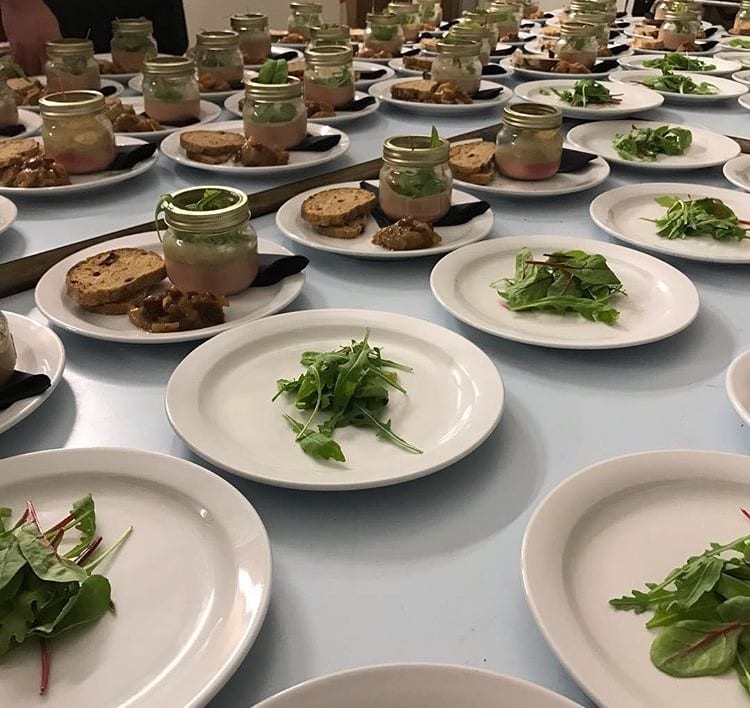 It's the most wonderful pie of the year for Georgie and Elliot
Starter
Tomato and Roast Garlic Soup served in soup bowls with a husk of bread
 The Main Event
Individual pies
Steak & Ale pie
Creamy mash, seasonal veggies & lashings of gravy served family sharing style
Vegan
Mushroom, tarragon and butternut squash filo
Sweet potato mash, seasonal veggies & lashings of gravy
Le petit fromage
1 kg of brie, 800g old Sussex cheddar, Brilliat Savarin (Thomas favourite), 1kg Long Clawson Stilton, grapes, celery biscuits and a jar of homemade chutney.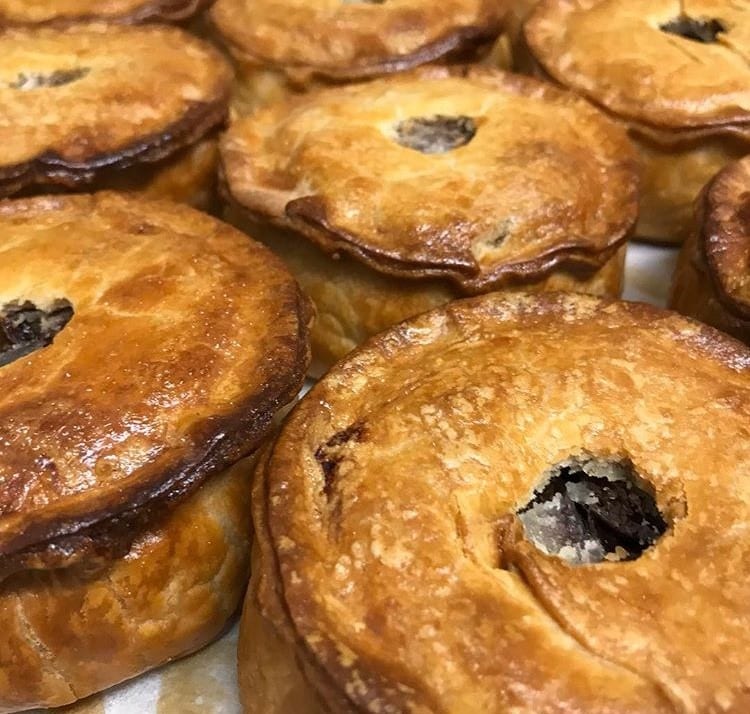 Tis the Season for Sharing for
Anna and David
Canapes
Haggis croquettes, whiskey sauce.
Pigs in blankets in mini Yorkshire puddings mustard mayonnaise
Butternut squash, brussel sprout, chestnut and gruyere tartlets
Chicken liver parfait, spiced apple chutney
Bloody Mary Shot
As a starter to share
Prawns in Marie Rose sauce
Crispy whitebait, lemon and chive mayonnaise
Smoked mackerel pate and Melba toast
Marinated tomato salad with padron peppers
Pitta breads with pea and mint hummus and tzatziki dip
As a main course
Fillet of beef cooked medium, to carve at the tables
Dauphinoise potatoes, triple cooked chips red cabbage, honey & rosemary roast parsnip, chantenay carrots & lashings of red wine jus
As a finale
Deconstructed lemon meringue pie
Dry ice falls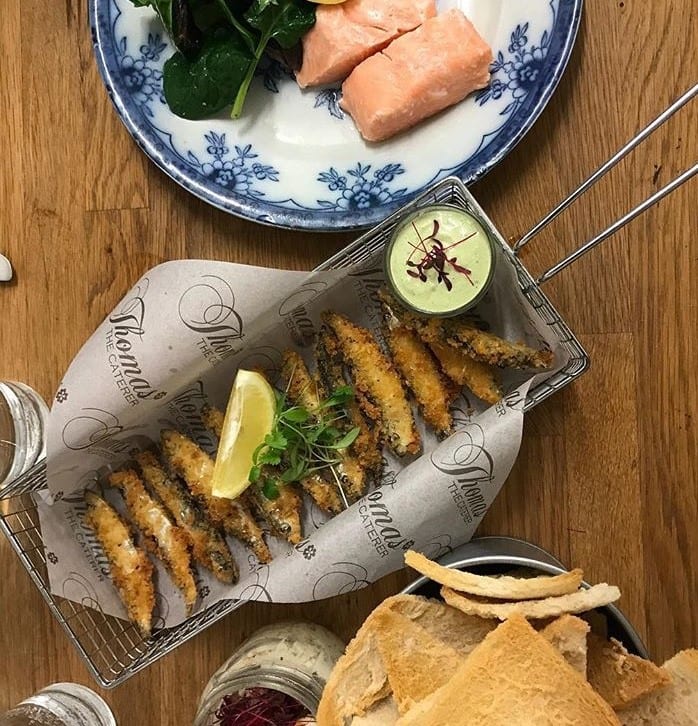 Merry Christmas Everyone
PS: Santa all I want for Christmas is to make wedding catering even more awesome!