Dora and John's Scorching Summer Wedding Menu – Sharing Style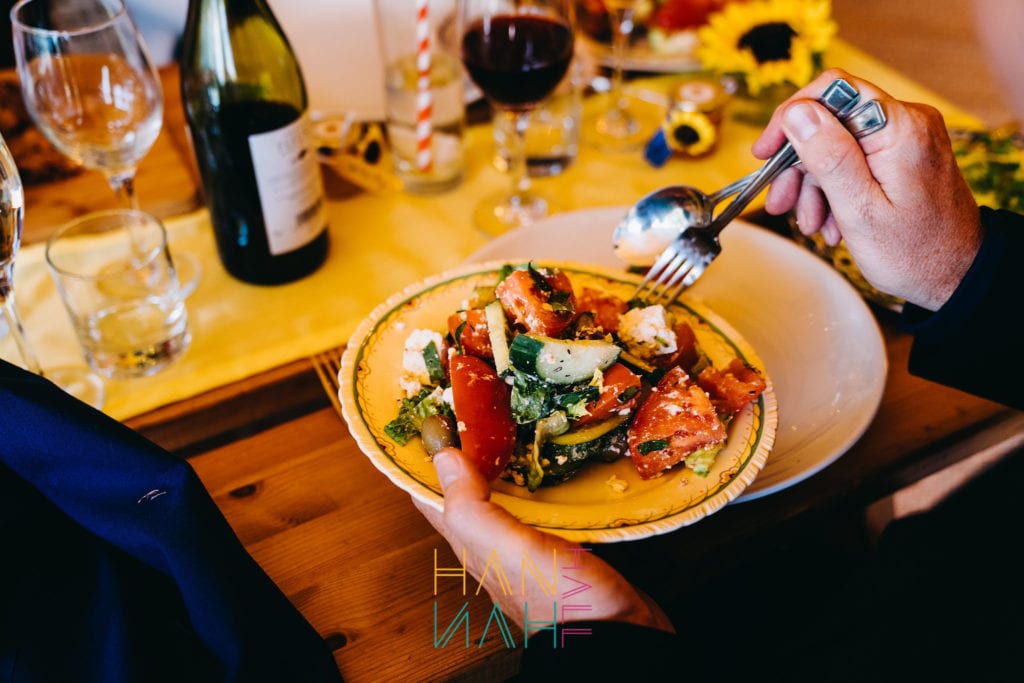 Dora and John were married in the midst of a scorcio summer at the awesome Bawdon Lodge Farm. They literally brought the sunshine into every aspect of their gorgeous tipi wedding with the most fabulous styling; lemon and royal blue with giant sunflowers and the cutest menus we've ever seen – in the form of mini tipis. To match this lovely chilled out vibe they wanted a wedding feast that was relaxed and informal so together, we designed a super hot summer wedding menu sharing style and wowee, what a scorcher!
Their canapes went down a treat with halloumi tacos, mini pies and mac cheese bites. The main course was a snazzy take on a hog roast – an eight hour, slow roast, melt in your mouth, pork shoulder; carved at the table with awesome crackling, crisp summer salads and fruity salsas. The littlest guests enjoyed hotdogs, fries and ketchup and were kept out of mischief with some super cool activity packs to entertain them.  For dessert everyone tucked into brownies and then cheese – what's not to love?!!
Photography by the insanely talented Hannah Hall Photography
Their delicious wedding menu sharing style

Canapes
Halloumi taco avocado and tomato salsa
Mini beef pie
Handmade Lincolnshire sausage roll
Mac cheese bites
Starter
Flat breads, olives, hummus & pea hummus

Main Course
Shared at the table
Slow roast pork shoulder
Greek salad
Caprese salad
Saffron rice, cucumber & spring onion salad
Guacamole & pineapple salsa
Crusty cobs
Children's Meal
Hotdogs, fries and ketchup
Dessert
Mini Brownie Bar
Original
Raspberry and white choc
Rocky road
Le Petit Fromage
1 kg of brie, 800g old Sussex cheddar, Brilliat Savarin, 1kg Long Clawson Stilton, grapes, celery, biscuits and a jar of homemade chutney

Evening Food
Panko crumbed cod, triple cooked chips, mushy peas, curry sauce, ketchup and tartar
sauce
The verdict?
"The food decision was a big one for us. We originally thought we wanted an informal hog roast but that was about it! When we initially met with Thomas this was really the only pre-requisite that we had and the rest was pretty much left up to him!  At the end of the meeting he had come up with an amazing variation of our initial idea complemented by some awesome side dishes and when we tasted the brownies…well, that sealed the deal on dessert!!!
From start to finish, Thomas and the team were outstanding. And the food? Well, the comments from every single one of our guests confirmed that we had definitely made the right choice!
If we had to do it all again, we'd absolutely choose Thomas!!!"
Dora and John Walls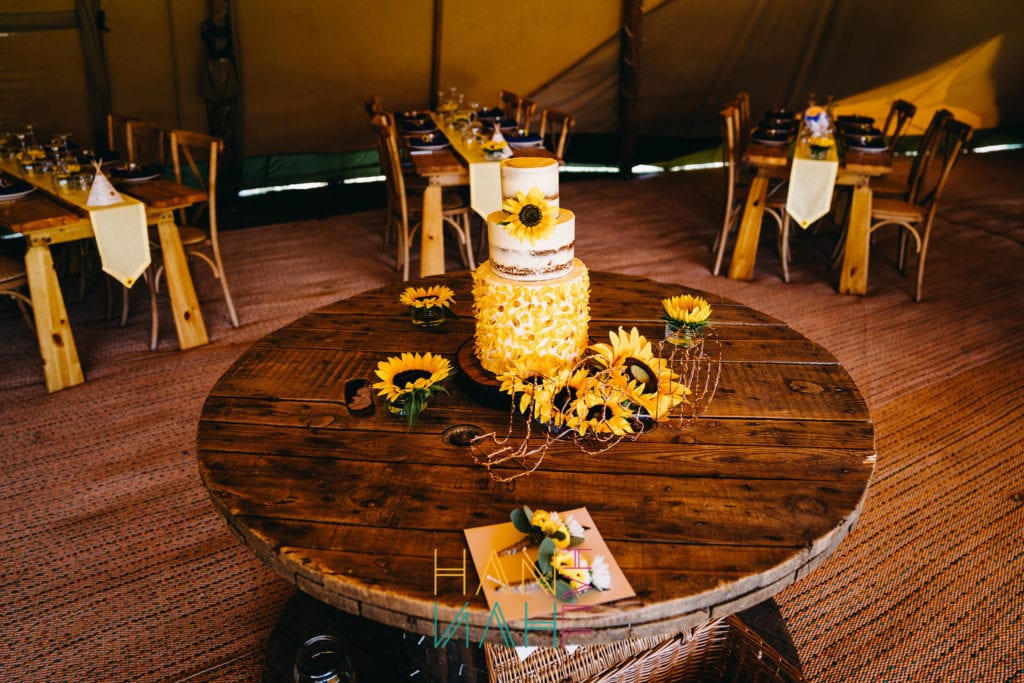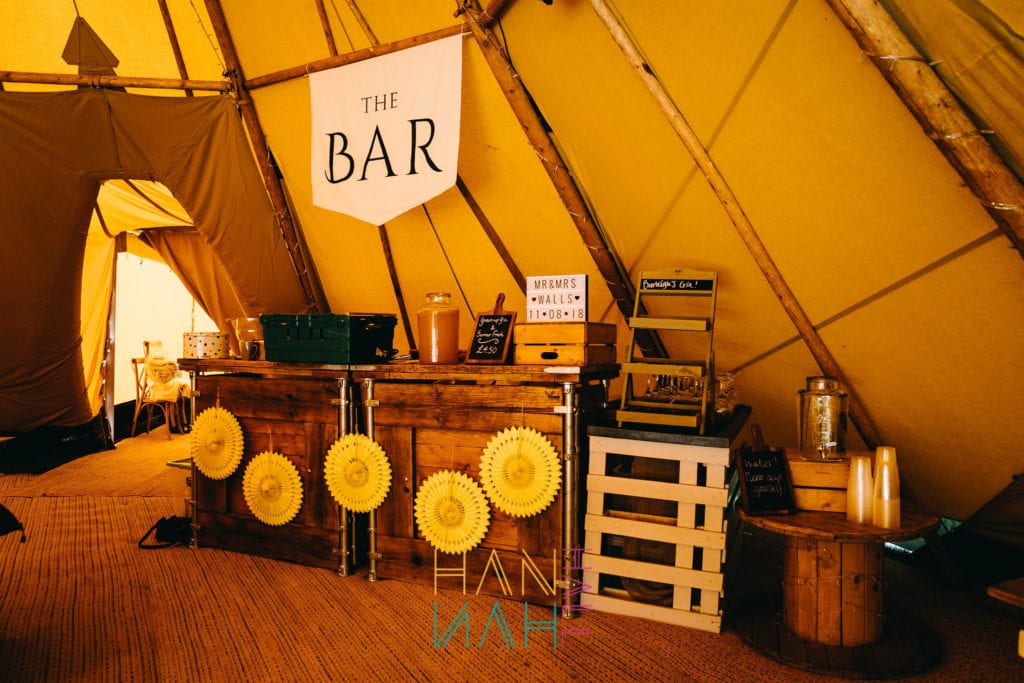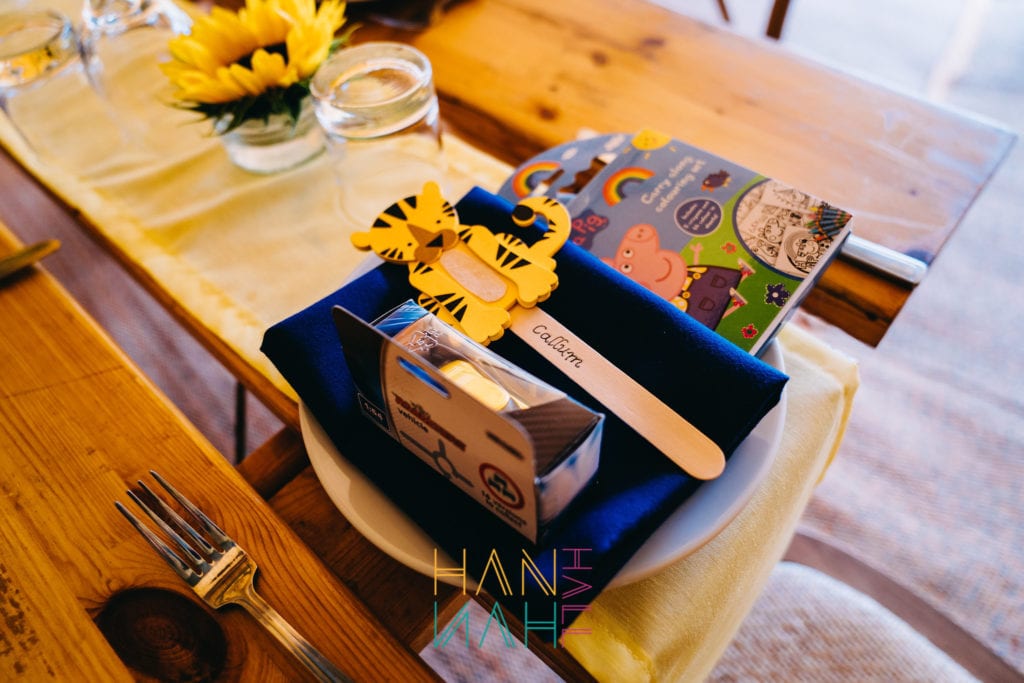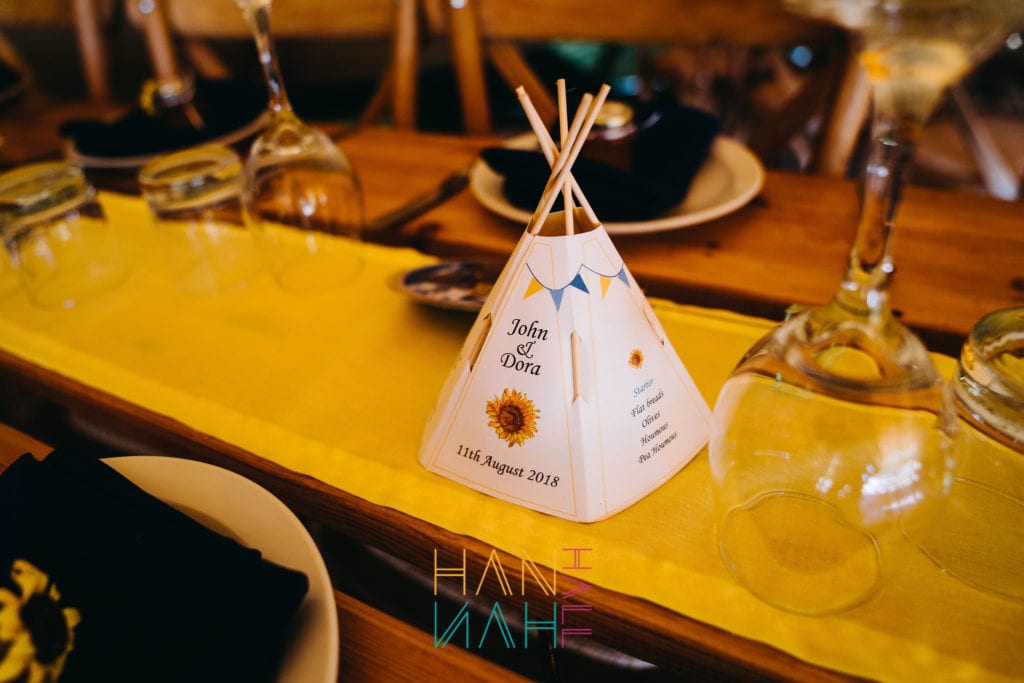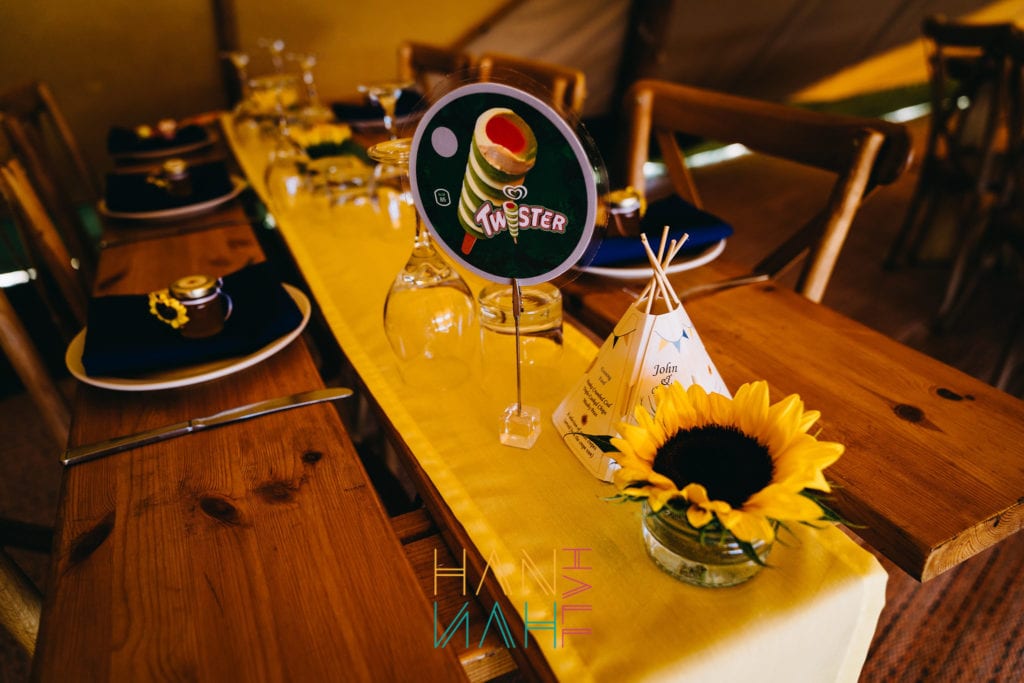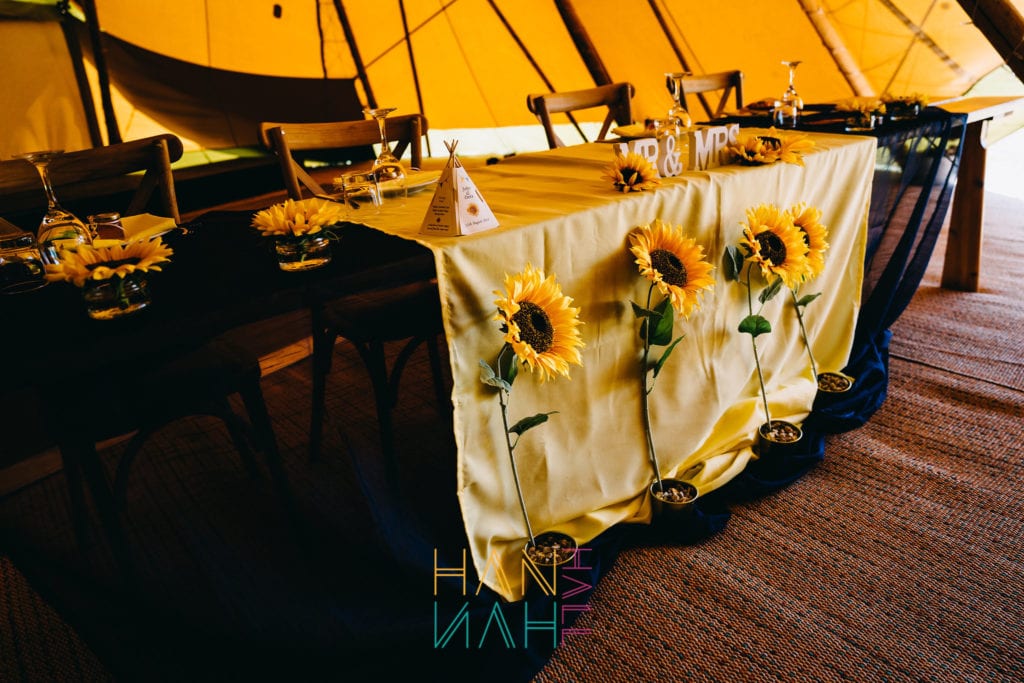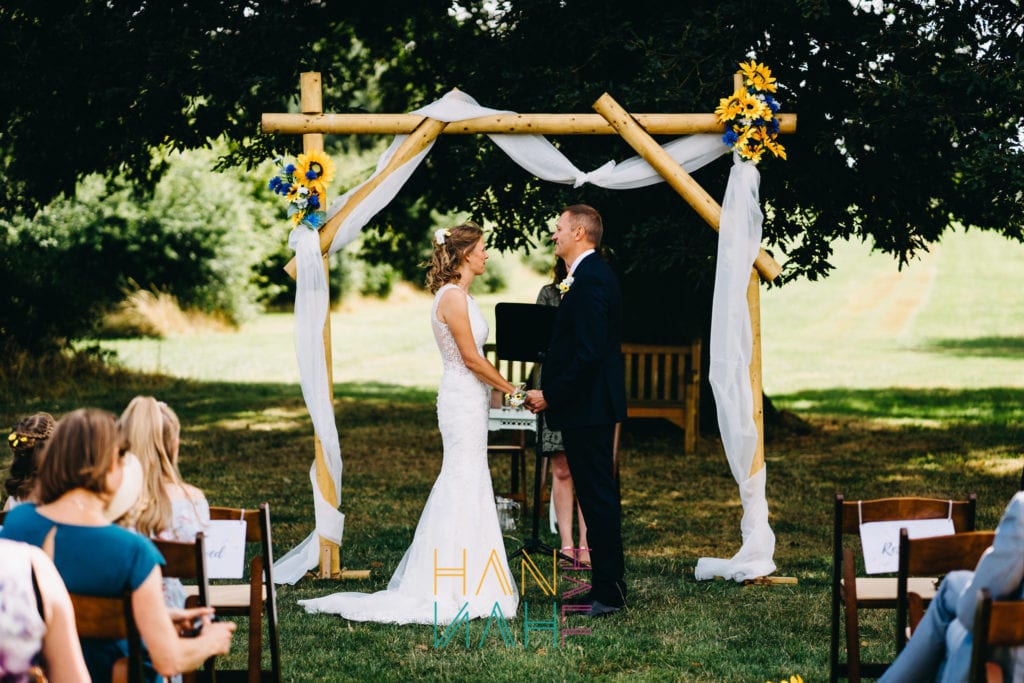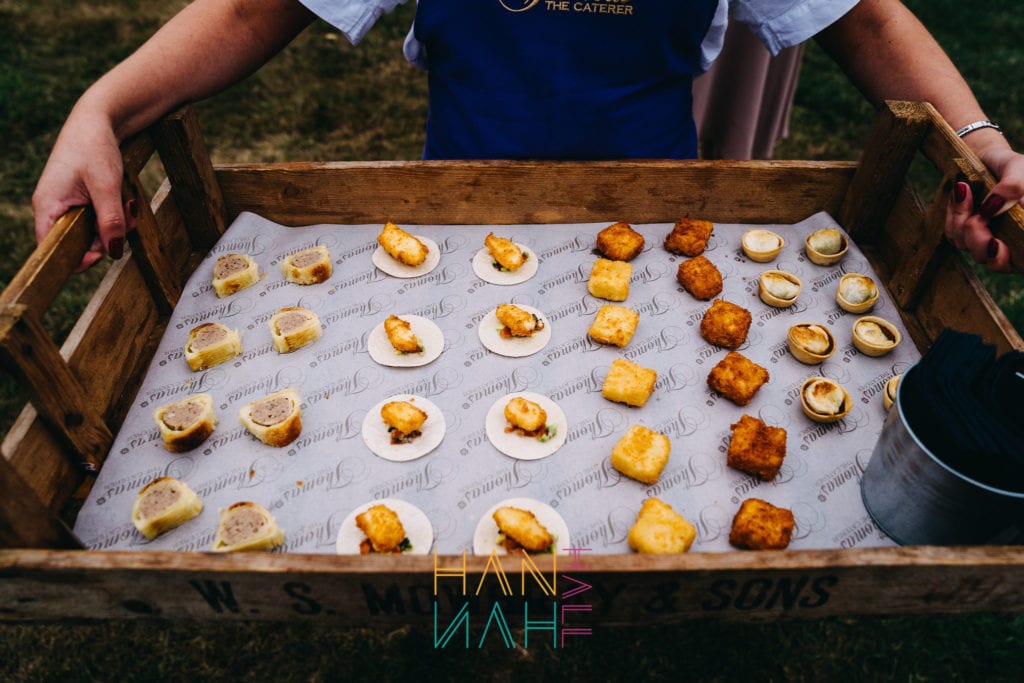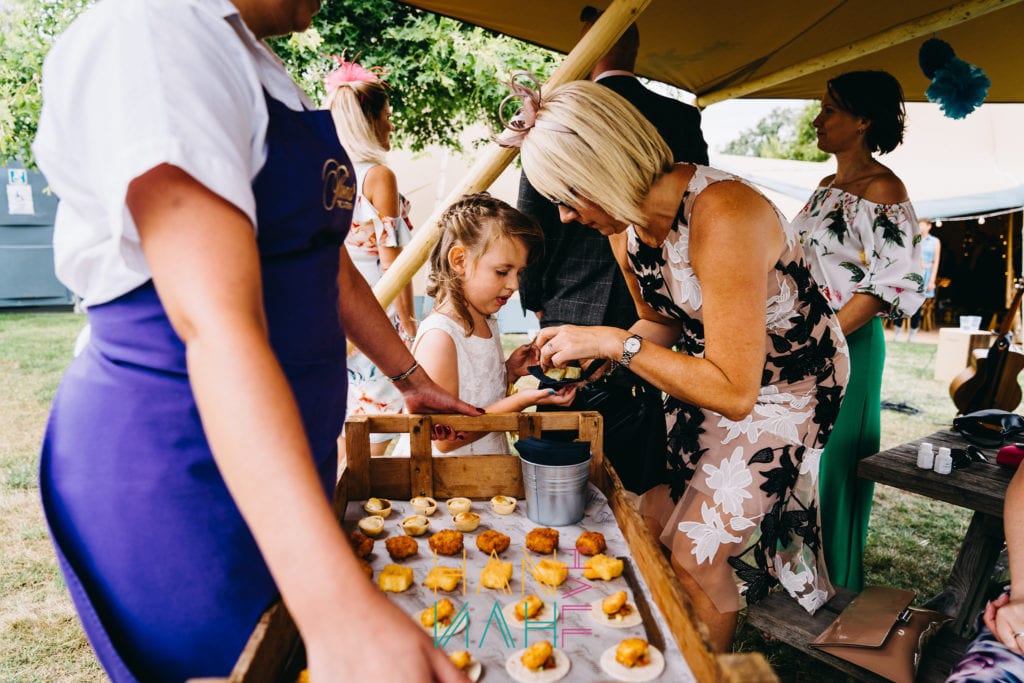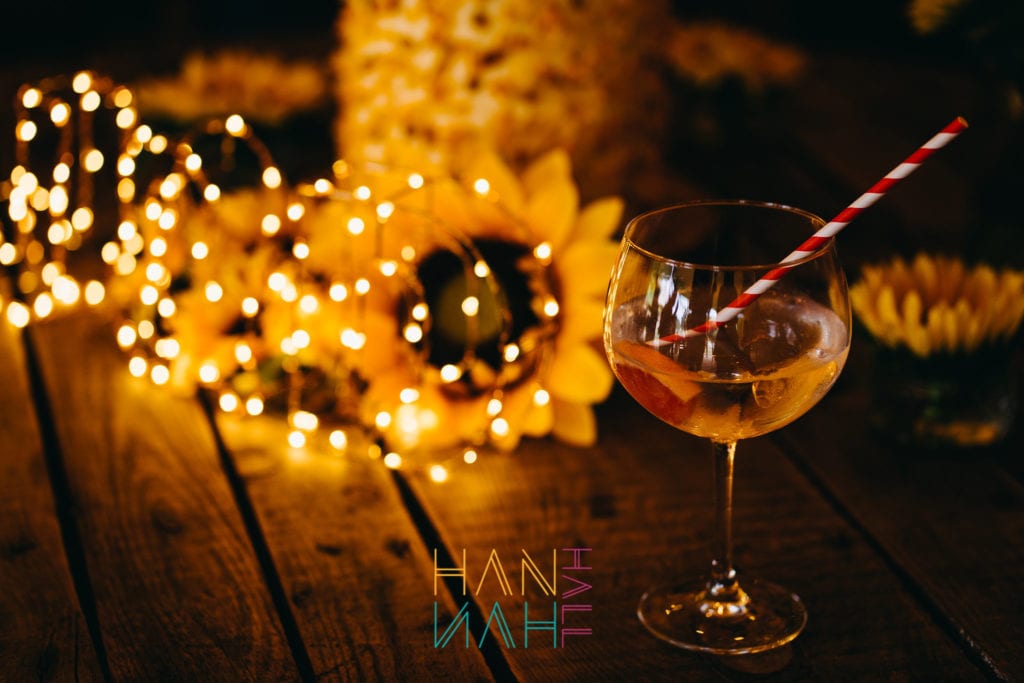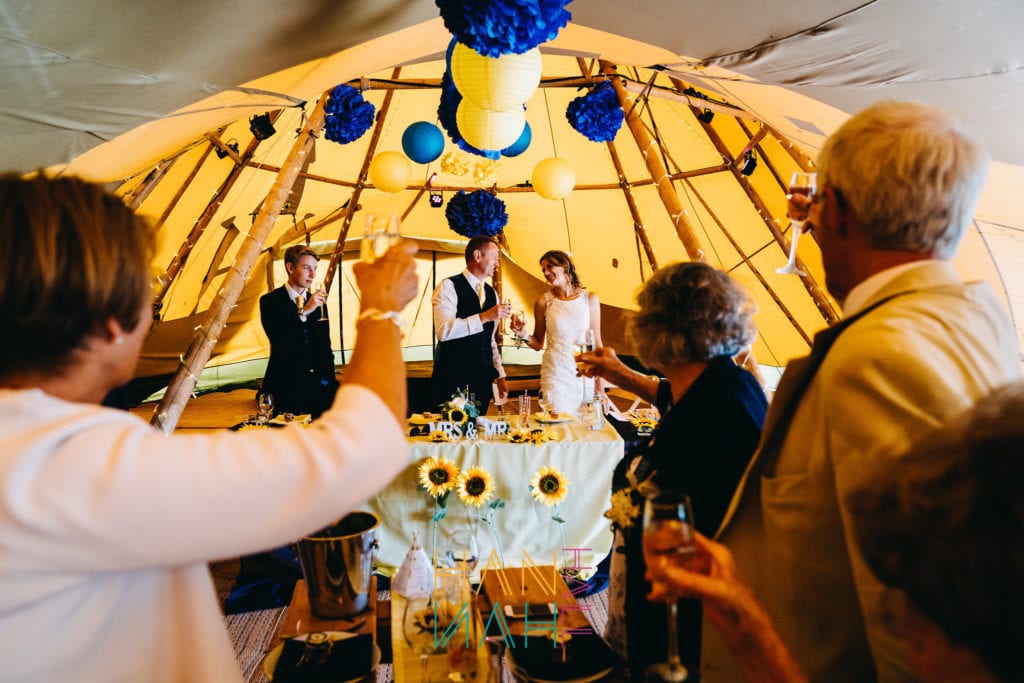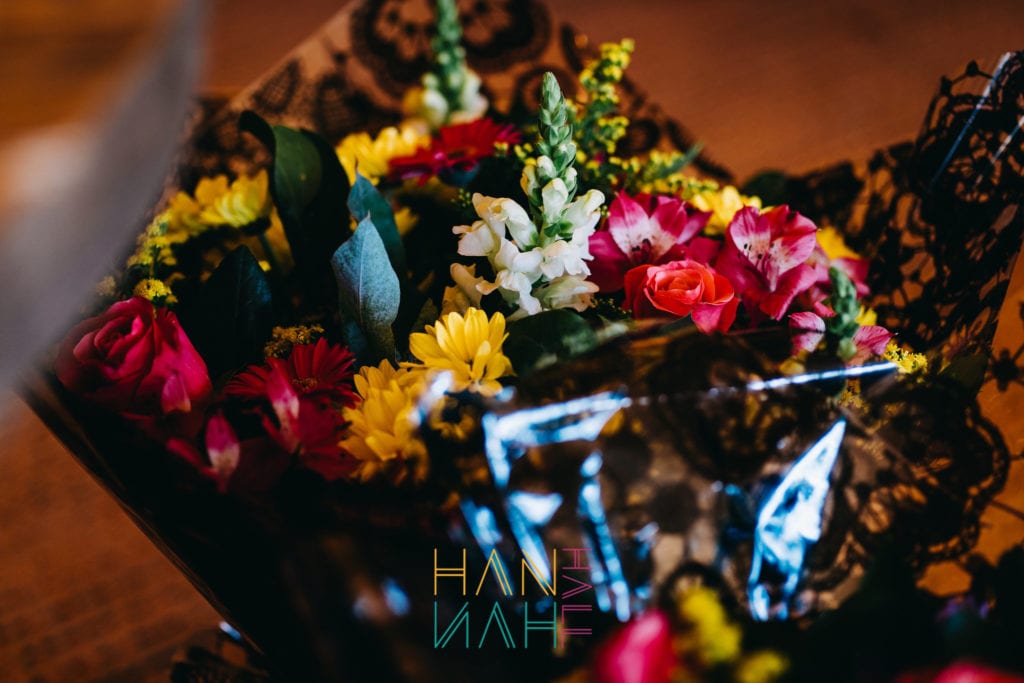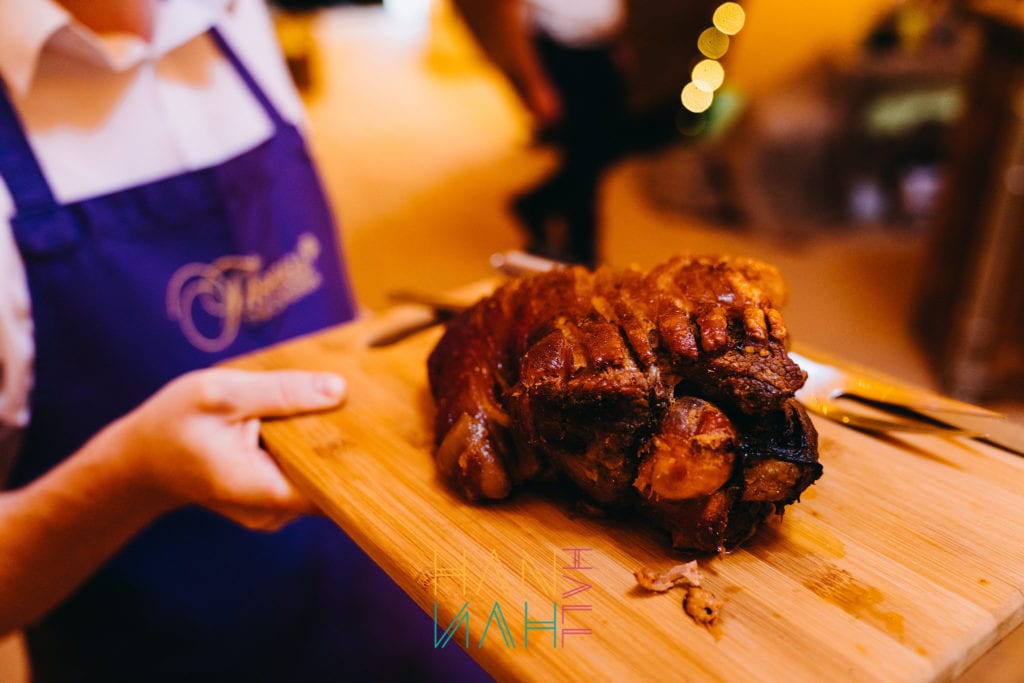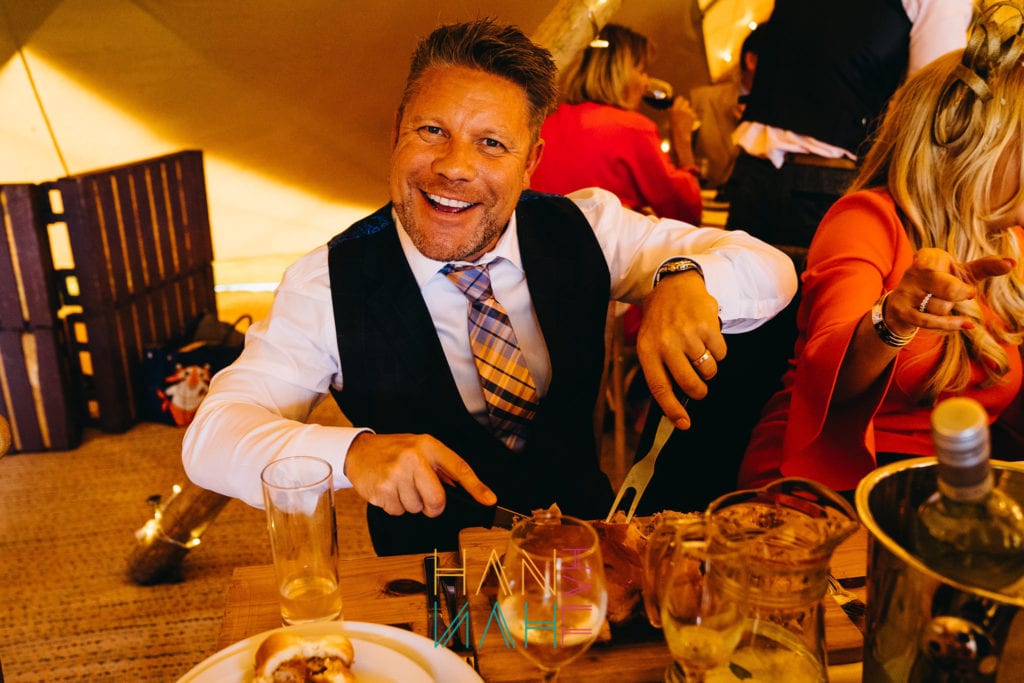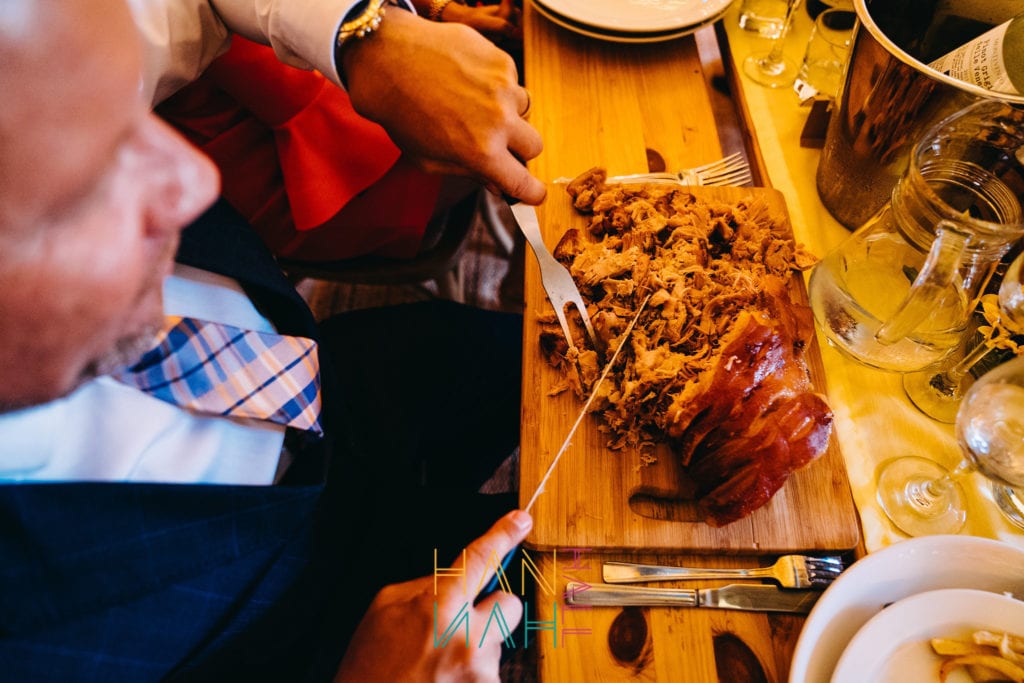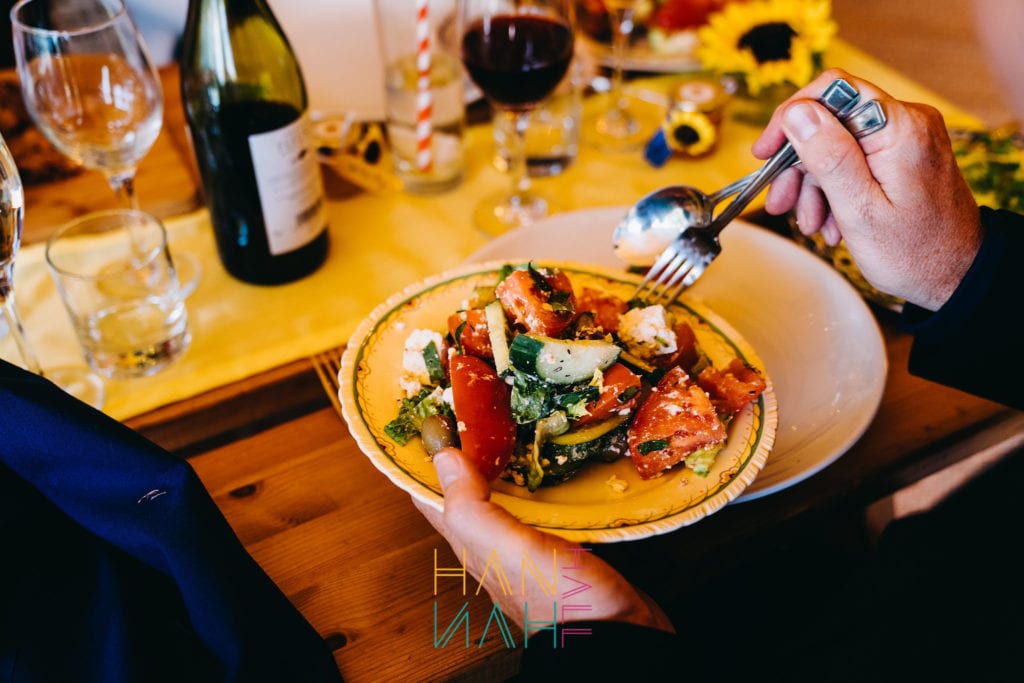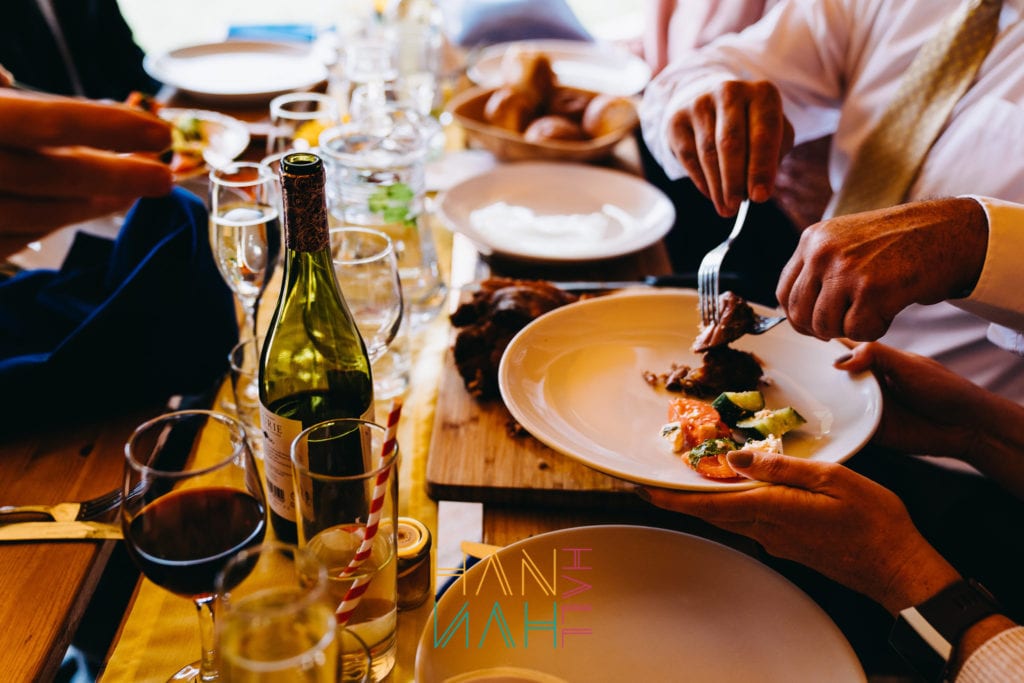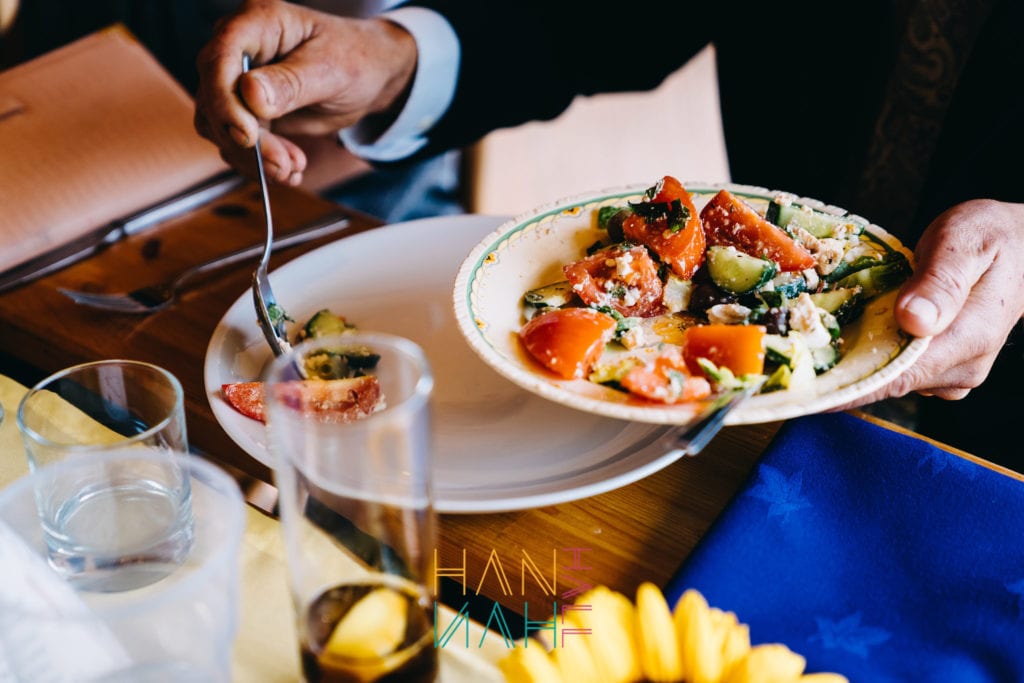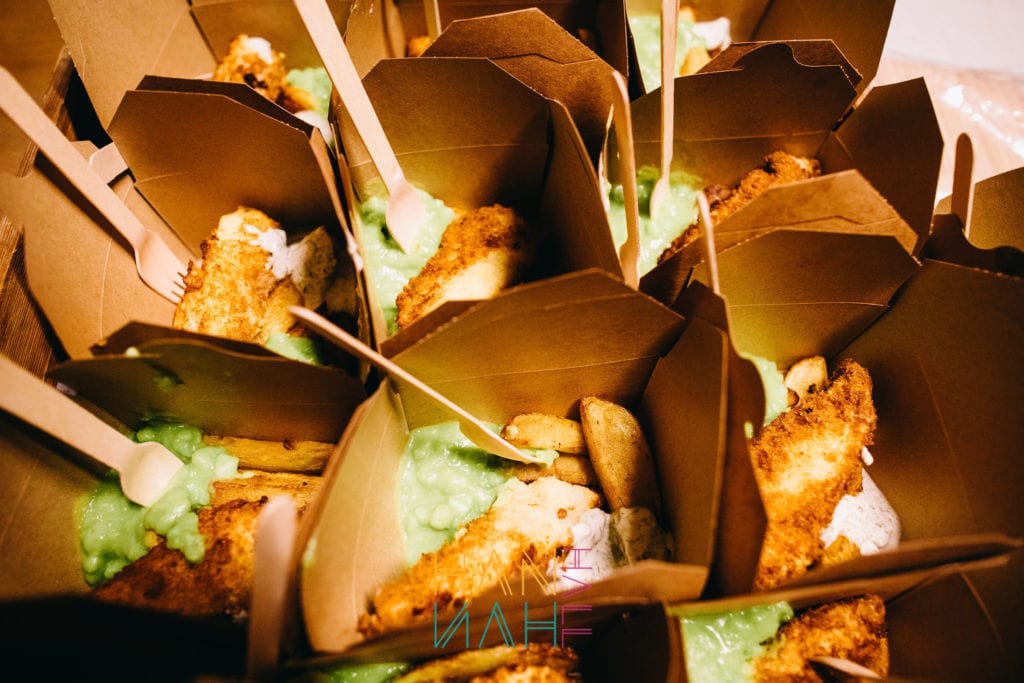 If you're looking for an awesome wedding menu sharing style or any other delicious style give us a call or drop us a line below.