World Cup fever has reached Thomas Towers. I'm singing 'It's coming home' at the top of my voice as I whip up the vanilla mascarpone and sticky toffee puds for our next wedding. The team are even more happy and smiley than usual – and we are a smiley bunch anyway so that's a lot of pearly whites! 🙂 It's got us thinking about the most awesome World Cup party food.
Like the rest of the country we're all buzzing and daring to dream that we can go all the way. Plus, this amazing weather has got us feeling like..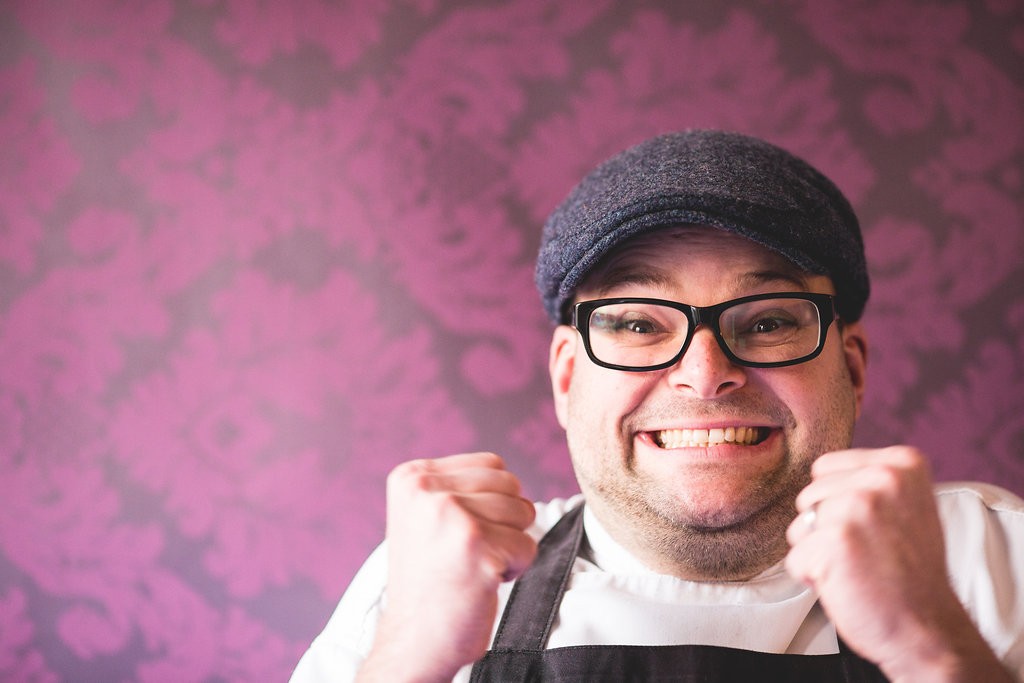 Seriously, What's happened to us? Are we even British anymore if we can't moan about football or the weather??
Whatever this week brings, there's one thing us Brits know how to do and that's (said in best Frank Gallagher voice) throw a party. So if you're planning a World Cup get together make sure you're on the ball and serve up a footie friendly feast. Here's some cracking ideas to make your party a roaring success:
1) Build Your Own (Ball Shaped) Burgers
What's better than a beer and a burger while watching the beautiful game? How about building your own football shaped burgers with everything set out on a station to create your ideal bite.
Pick your bread. Soft white bap or brioche bun

Choose your burger – Beef, Lamb or vegetarian Bean Burger

Go condiment crazy with salsa, mayonnaise, mustard, ketchup, chili sauce, barbecue, guacamole, and sour cream

Pick your cheese – Mozzarella, Swiss, tacky burger cheese, blue cheese, cheddar

The extras – chili, bacon, pulled pork, tortilla chips,

Any salad? Lettuce tomato gherkins cucumber, beetroot, pineapple, peppers and onions
Carefully squash together and voila – mini football burgers. Champion!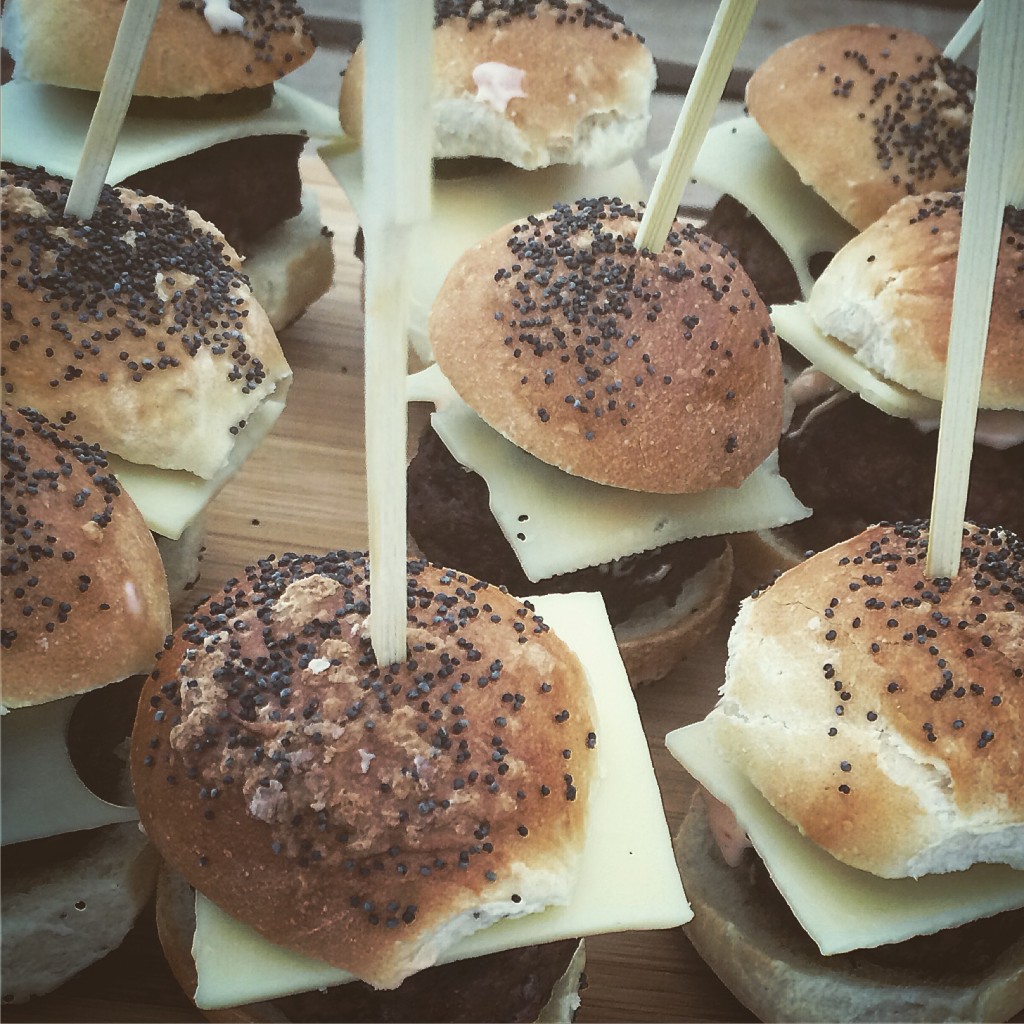 2) Pimp your Maguire n Cheese
Take a bowl of awesome Mac n Cheese and make it even more awesome by adding:
Crispy bacon bits, roasted chorizo, spicy sauce, crispy onions, gherkins, chilli flakes, extra cheddar, Stilton crumbles
Spot on!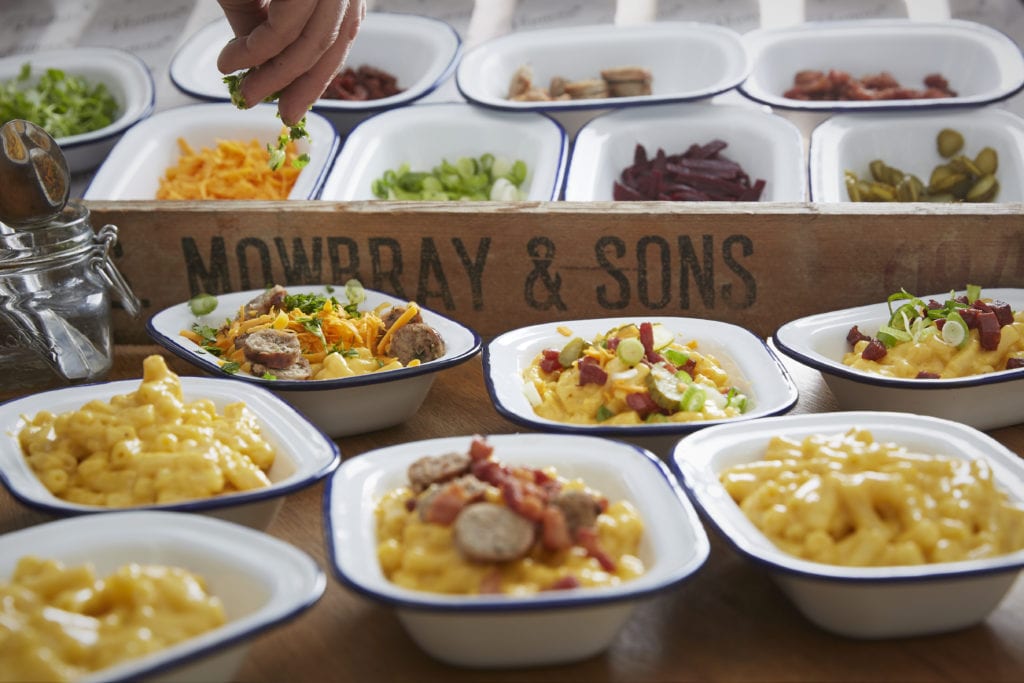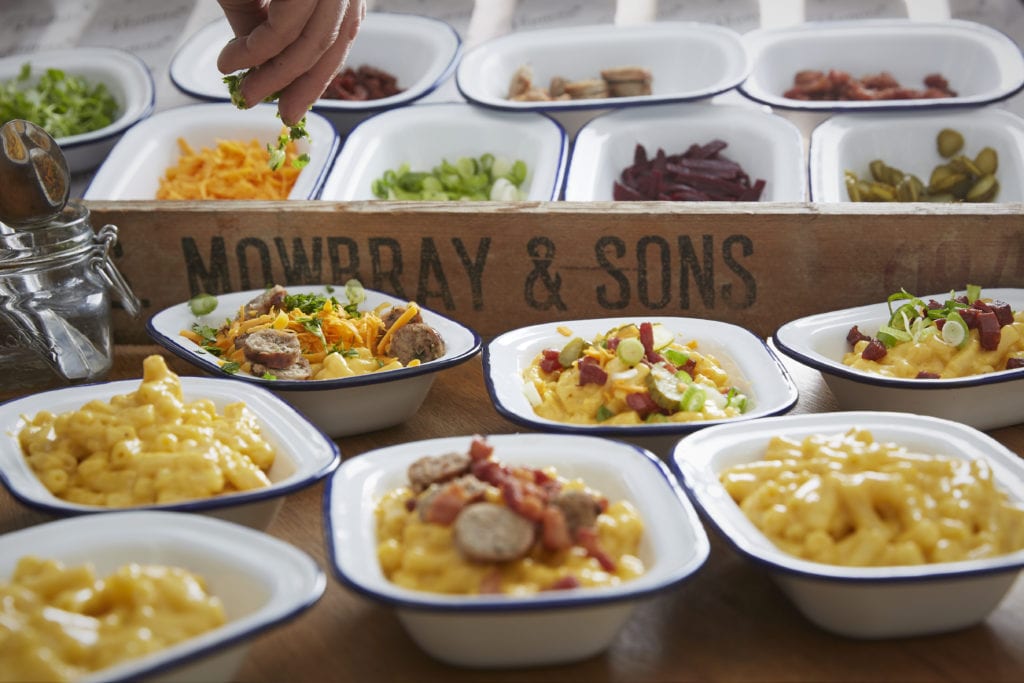 3) Kane's Kicking Kebabs
After a few beevy's there's only one tasty bite that will do and that's a kebab and chips. Try this killer combination for a knock out feast.
Slow roasted lamb, flour tortilla no mayo zone slaw, garlic mayonnaise, cheese and triple cooked hand cut chips.
Belting!
4) Pickford's Pie n Peas
You can't go wrong with a pie and a pint – they make a cracking team. Opt for mini pies with mushy peas in take-away boxes for some funky footie fodder.
Hot Pork Pies, Mushy Peas & Mint Sauce served in New York style takeaway containers and wooden forks
Pie'fect!
5) Southgate's (not so) Sloppy Dogs
Sometimes it's best to keep things simple like a good ol' hot dog in a soft white baton with a load of cool toppings:
Awesome hot dogs covered with mac cheese, crispy onions, bacon bits and gherkins.
Hot diddly dog!
That's our ideas but what will you be eating while cheering on our lions this week?