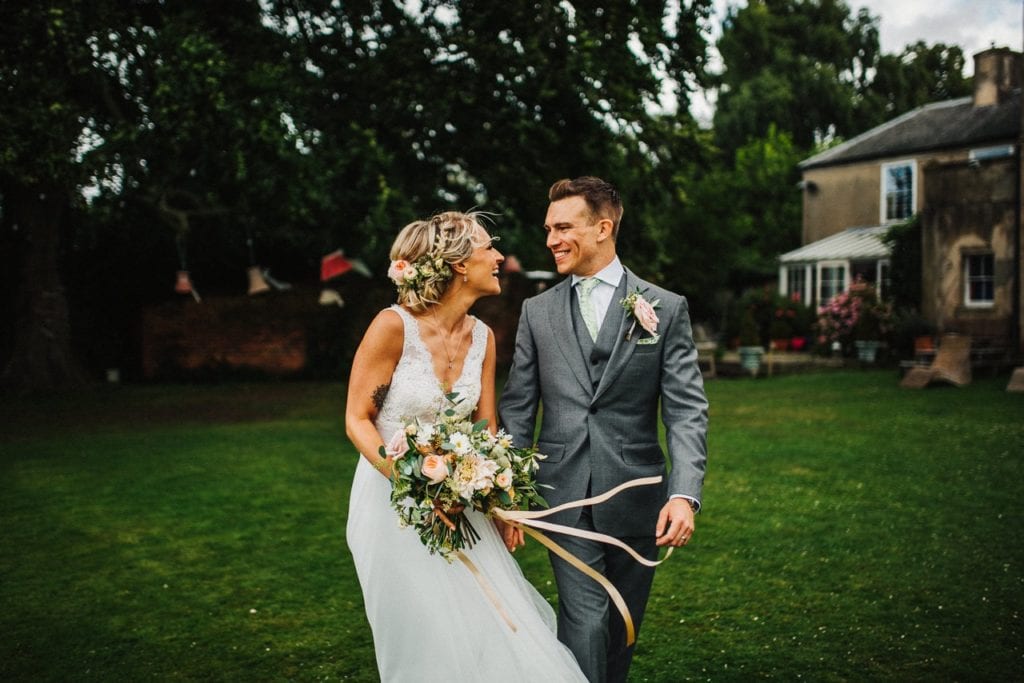 Back in the summer, (you remember summer, when we last saw that shiny orb in the sky before this looooong winter started), Jen and James had a beautiful wedding at the stunning East Bridgford Hill.
As soon as I met this gorgeous couple we got on like a house on fire, they had some fresh and funky ideas that were right up my street! They wanted a BBQ served to the tables with flank steak and yummy lemon and lime king prawn skewers. Mini desserts in kilner jars and the ultimate chilli con carne in the evening. The relaxed dining style suited their chilled out wedding vibe perfectly.
Take a look at their colourful, creative and ultra cool wedding video – wow!
So what did they eat?
Canapes on arrival
Mini steak and ale pies
Cajun pork fillet charred sweet corn siracha mayonnaise
Smoked haddock and Potato fish cakes parsley and lemon mayonnaise
Sweet potato falafel and tahini dipping sauce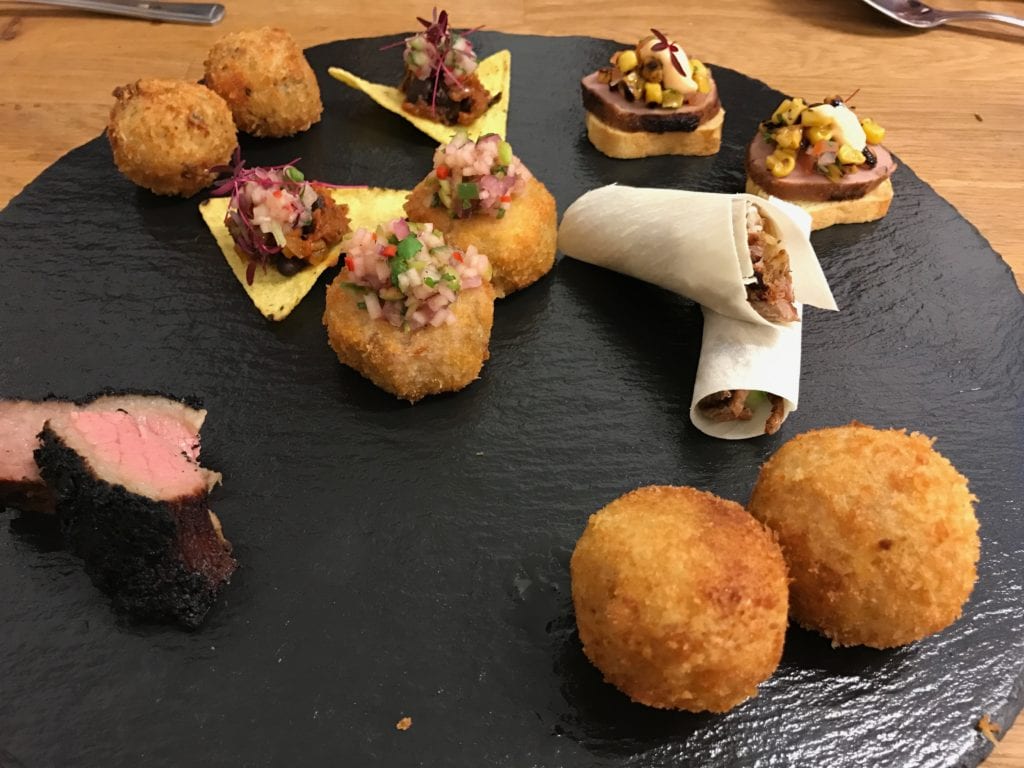 Starter
Served on boards in the centre of the table
Antipasti Platters, Roasted Garlic cloves, salami, Parma ham, chorizo, Serrano ham, mixed hummus, crudités, grissini, roasted red peppers, caper berries, artichokes, olives, marinated tomato and mozzarella salad, rocket.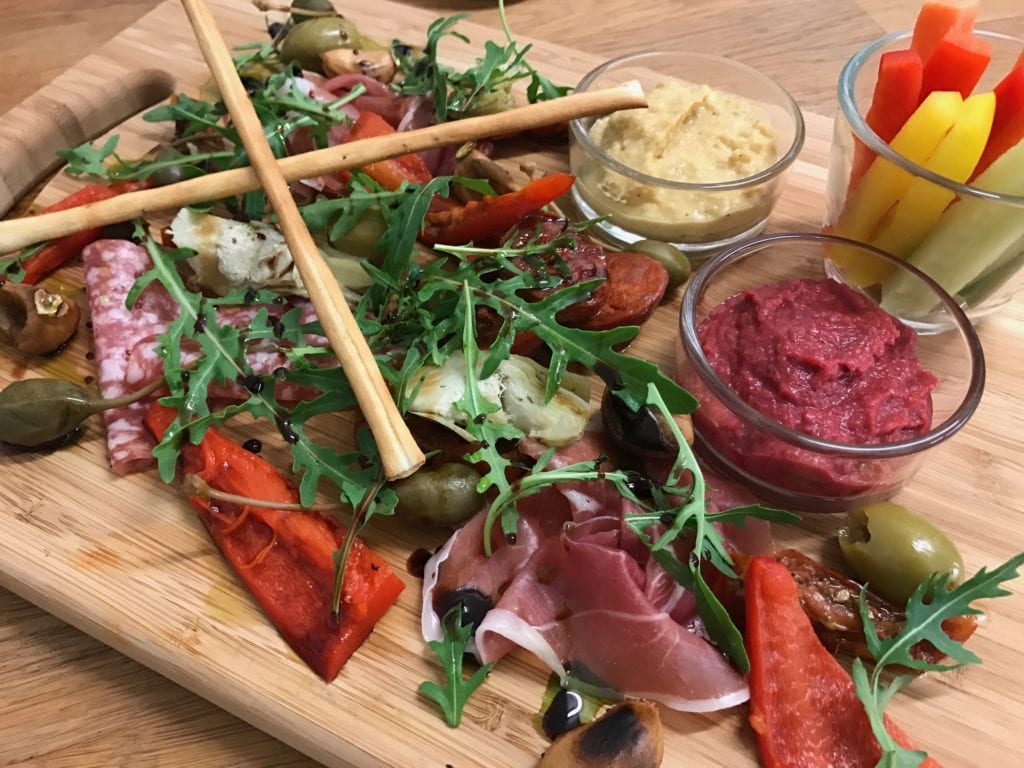 BBQ sharing main course
BBQ grilled Flank Steak with salt & pepper
Marinated Chicken skewers, siracha mayonnaise
Lemon and lime king prawns, lime mayonnaise
Rosemary and garlic marinated hulloumi and mushroom skewers
Sea salt roasted new and sweet potatoes fresh parsley
Vegan Main
Smoked aubergine and tomato grill.
Rosemary and garlic marinated mushroom skewers
The salads
Hand cut no mayo slaw
Greek salad
Roast red onion, oven dried tomatoes, dolcelatte and rocket salad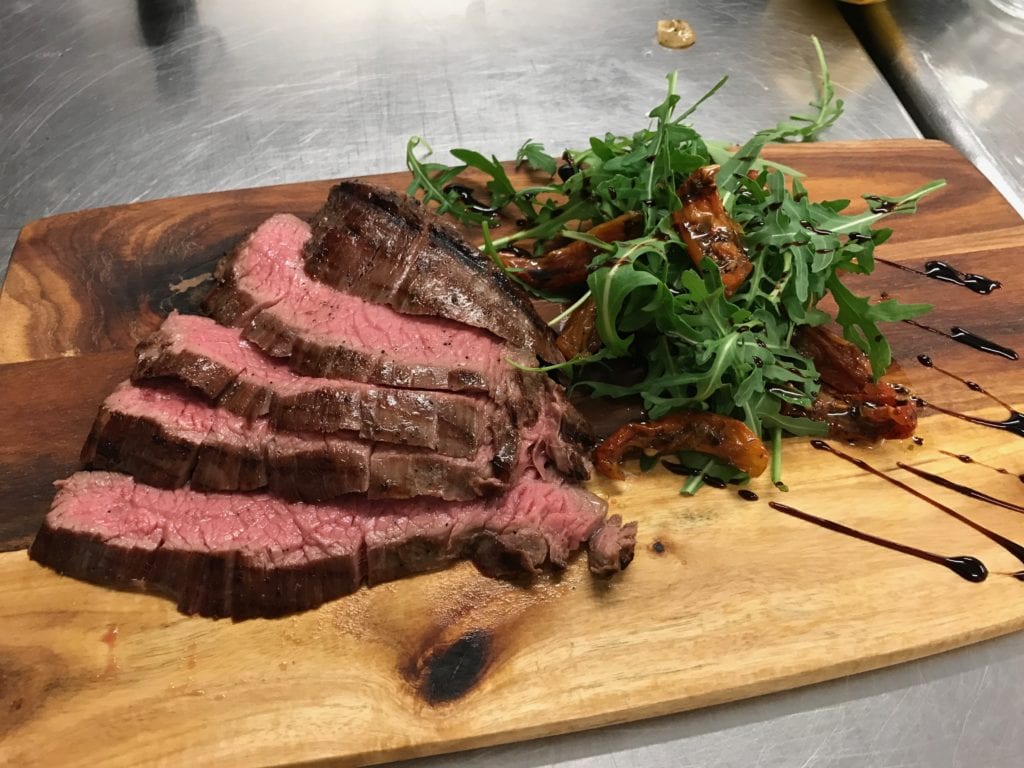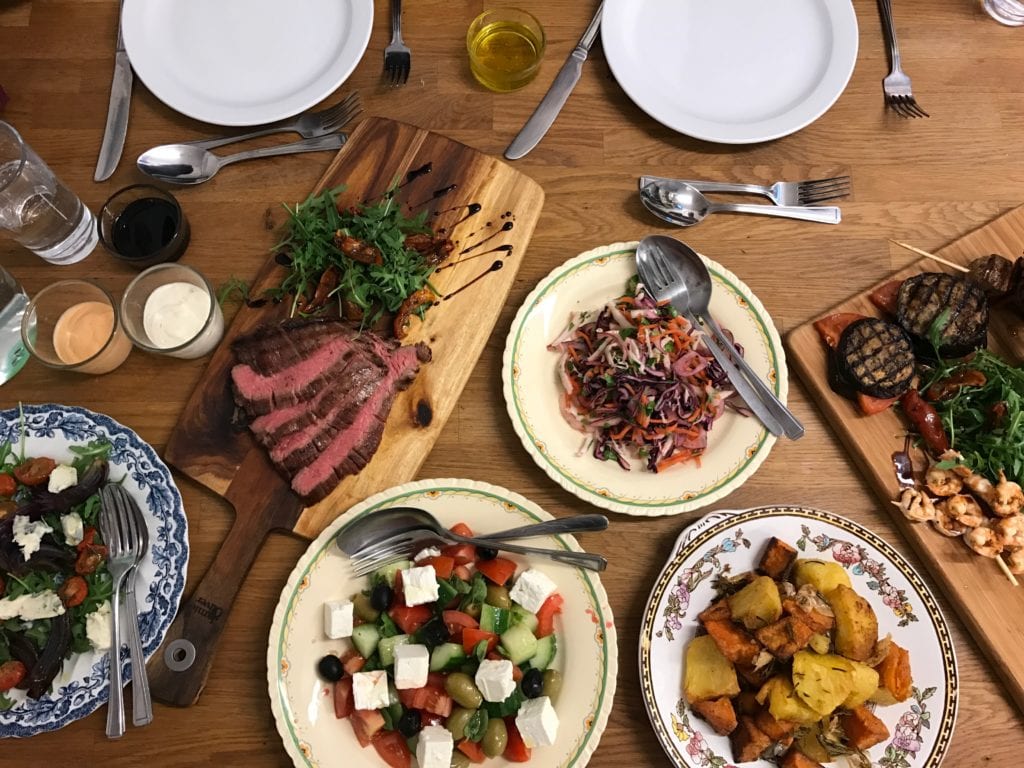 Dessert Selection of Jars
Served to the table mixed up
Lemon posset and fresh raspberries (gluten free)
Salted caramel & chocolate "cheese cake"
Vegan Dessert
Summer berries and dark chocolate sauce
Evening food
The Ultimate Chilli Con Carne, sour cream, lime salsa, steamed long grain rice and tortilla chips
What did they think?
"Our wedding food was absolutely outstanding, so different to any other wedding we have been to and this was exactly what we were hoping for. Callum who was our contact on the wedding day was super attentive and made sure that my husband and I were taken care of, despite being run off our feet throughout the day. An outstanding bunch of fantastic people as well as incredible chefs!
Their innovative style, creative menus, outstanding value and attentive responses to our emails and requests throughout the booking process made it an easy choice for us."
Jen and James Sutton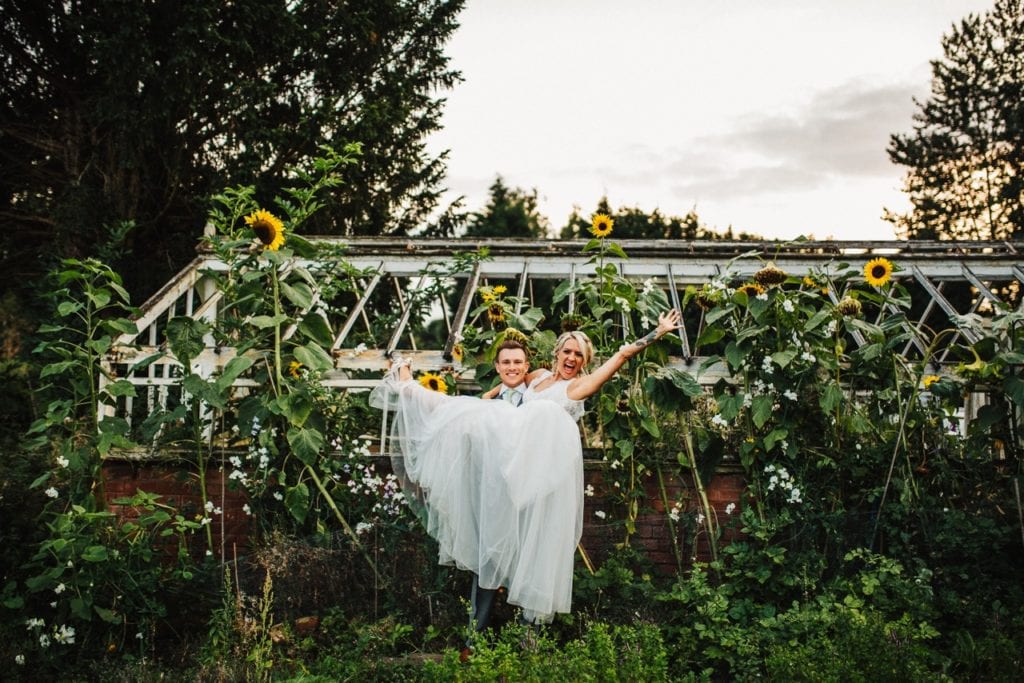 Official photography by Emilie May
If you are looking for some inspiration for your BBQ wedding catering get in touch on 0116 2605034
Simply fill out the form, below and one of our team will be in touch.
*Please note prices start from £54 per person inc VAT
Get in touch
Check availability today!
Fill in your details and let's get started