The Pie's the Limit!
Thomas the Caterer were crowned double champions in the British Pie Awards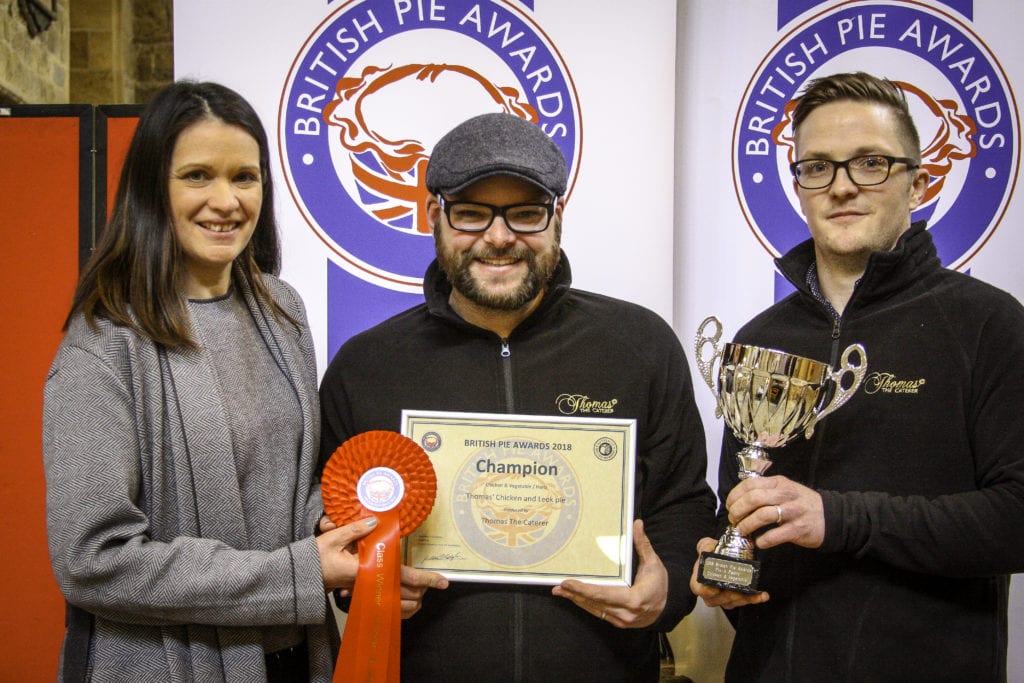 If you know me, you'll know I LOVE pie.  Some of our favourite ever wedding menus have pie as the starring dish. So when the British Pie Awards returned to Melton Mowbray last week, Joe and I entered four of our yummy pies and had everything crossed for any kind of recognition. Well we only went and won, twice! Our Steak and Stilton and Chicken and Leek pies were named as champions in their categories. Oh and our Chicken, Bacon and Mushroom won bronze. Wowzers.
So there you have it; Thomas the Caterer officially have the best Beef and Cheese and the best Chicken and Vegetable pies in the whole of the UK!
We are still floating around on cloud nine (or we would be floating if it wasn't for all the left over pies we ate post contest – all just too pretty darn tasty to leave).
It's an amazing feat especially when we learned that there was 42 entrants in the Steak and Stilton category and we scored a whopping 97 out of a 100 across the judging panel – one of the highest scores ever.
Back in 2016 our Chicken and Leek was Highly Commended in the 2016 British Pie Awards. But this time we came back to Thomas Towers, after a delicious lunch at St Mary's Church, Melton Mowbray, with our arms filled with trophies and rosettes.
A huge thank you to the British Pie Awards – It was the pie'fect end to the week!
Although… I think we might need a bigger wall of awesome now.
All official photography by Martin Elliott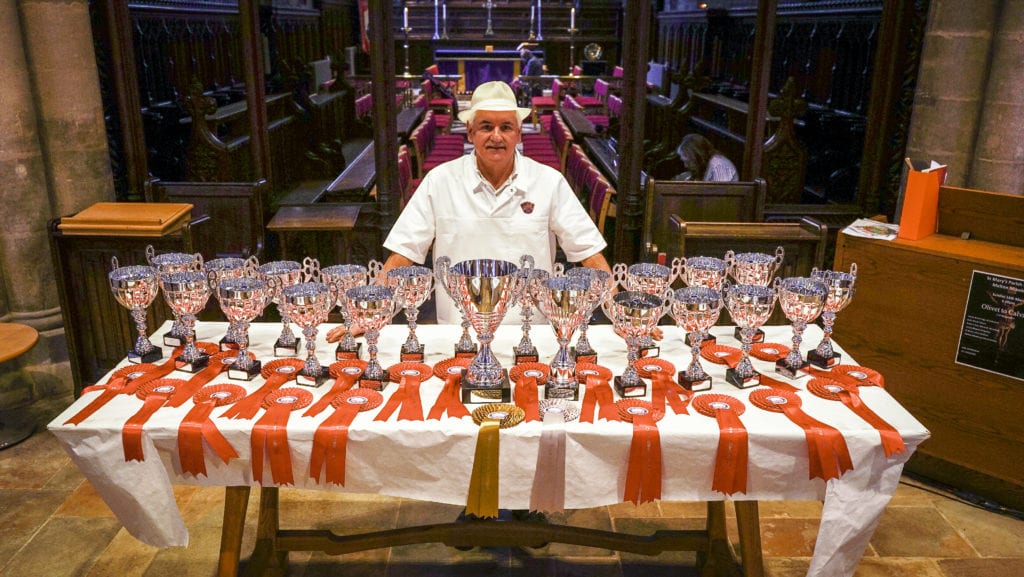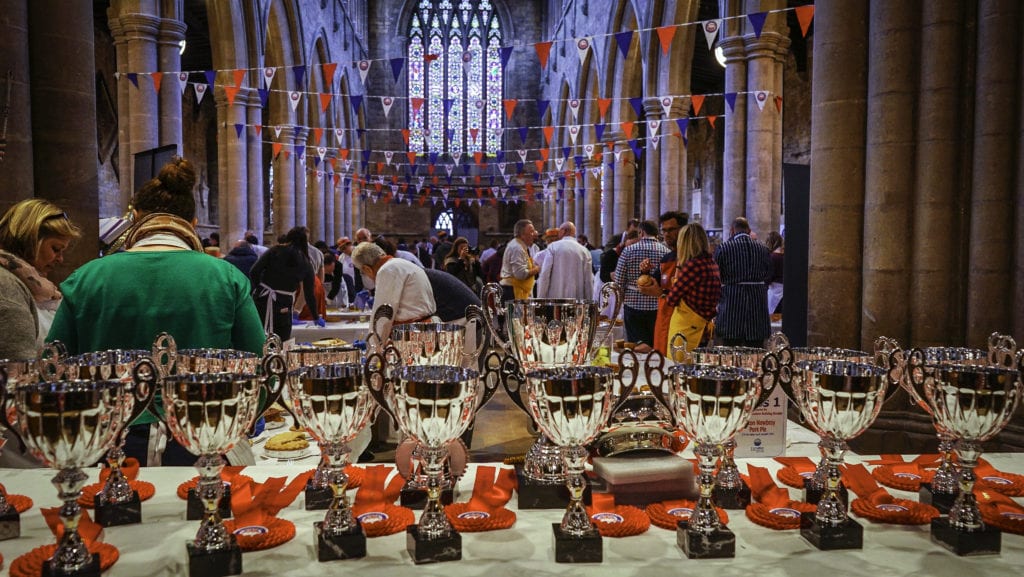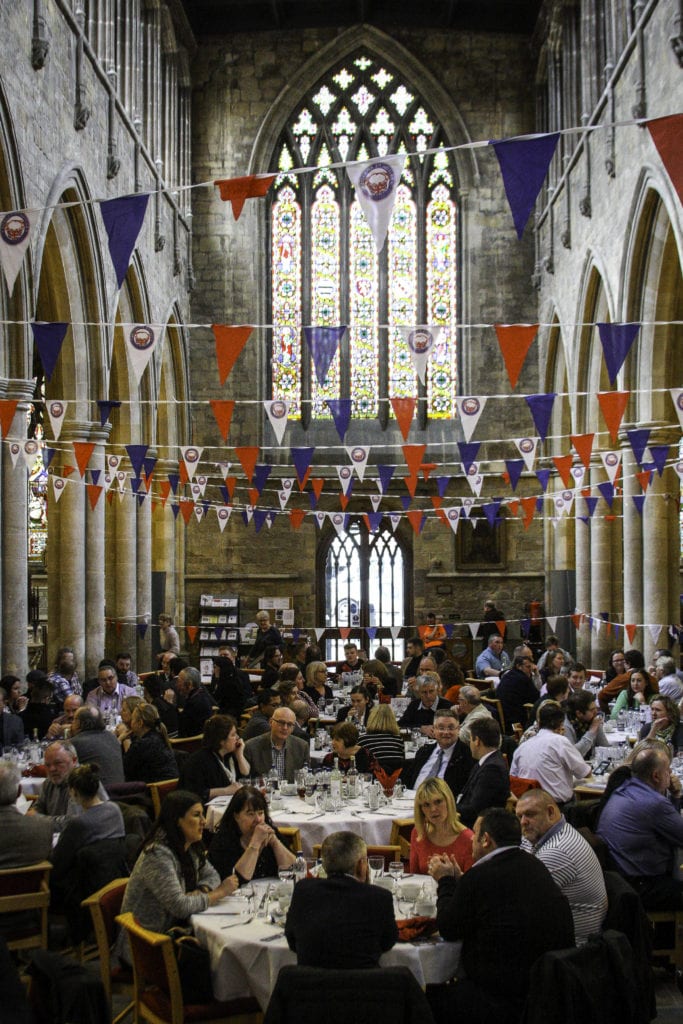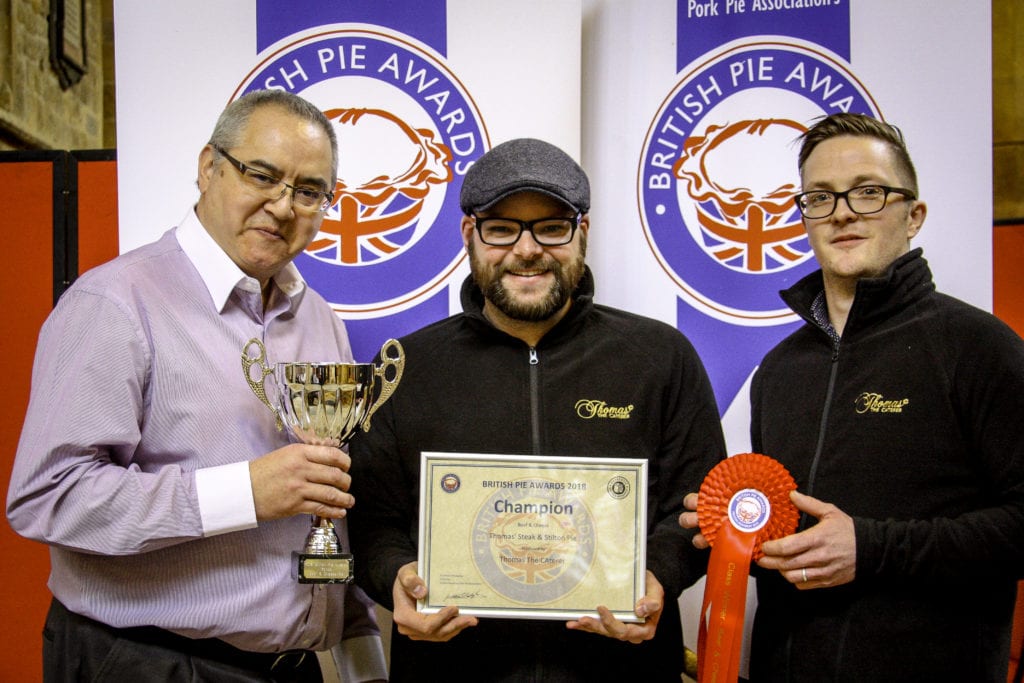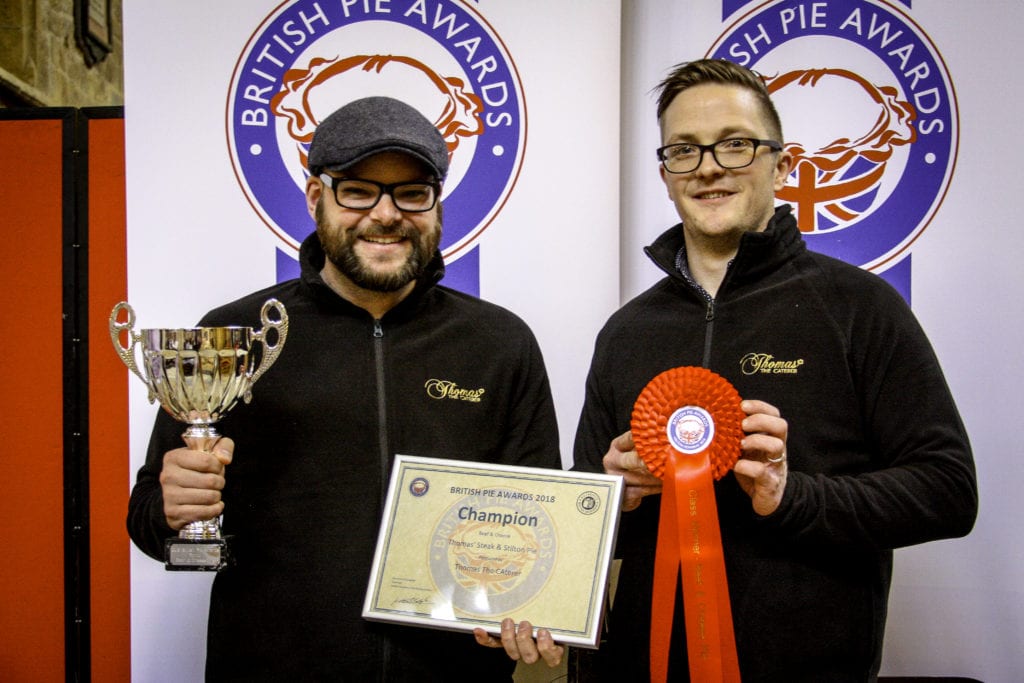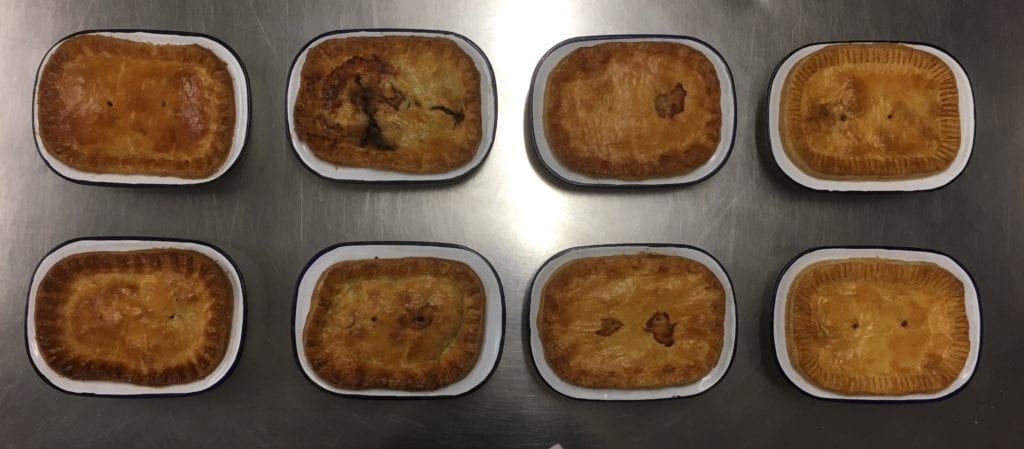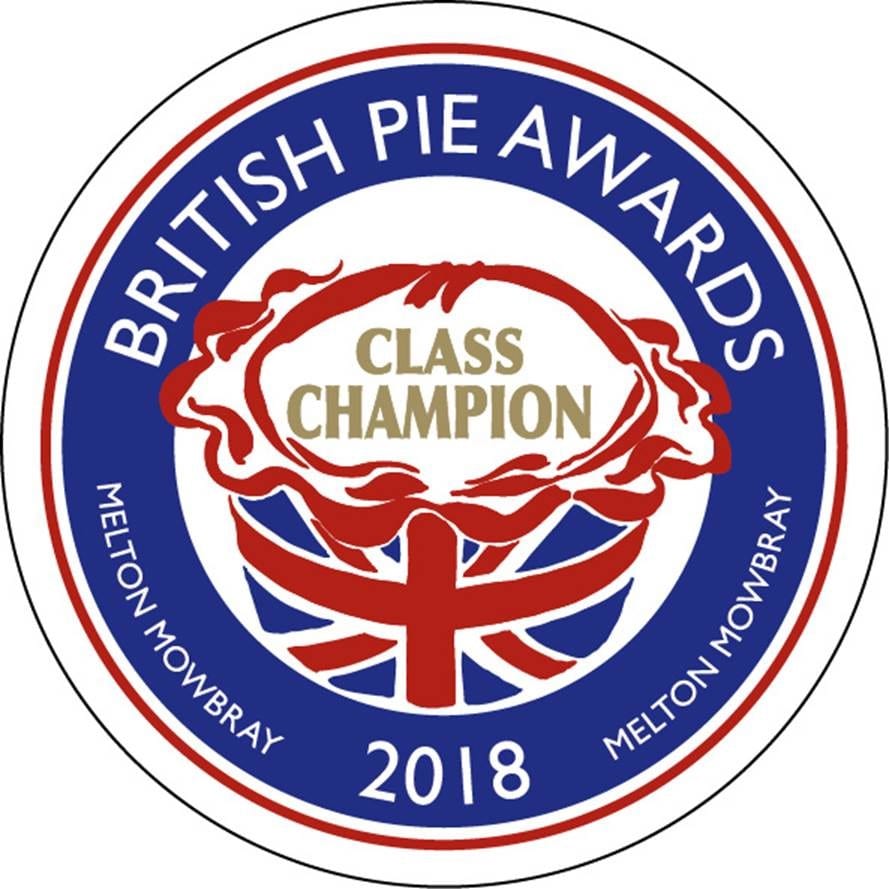 If you are looking for award-winning pies at your wedding or event, get in touch on 0116 260 5034