Chestnuts, Venison and Watermelon Pumpkins
An Autumnal Tipi Wedding



Emma and Stuart wanted something a little bit different for their tipi wedding! They wanted lots of surprises for their guests. Even their menu cards didn't give anything away…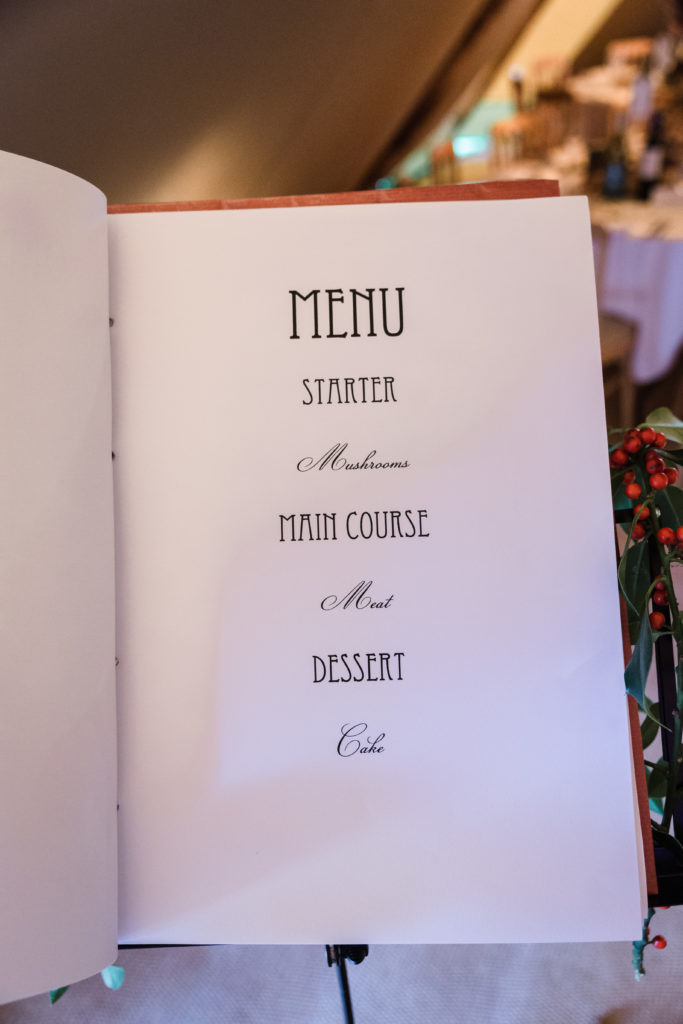 They had an outdoor theme in mind and had an amazing tipi wedding at Cedar Field which they had styled with autumnal fallen leaves and branch tea light holders. Stuart is a drummer in a band so they played in the evening and rocked the hat off the Tipi!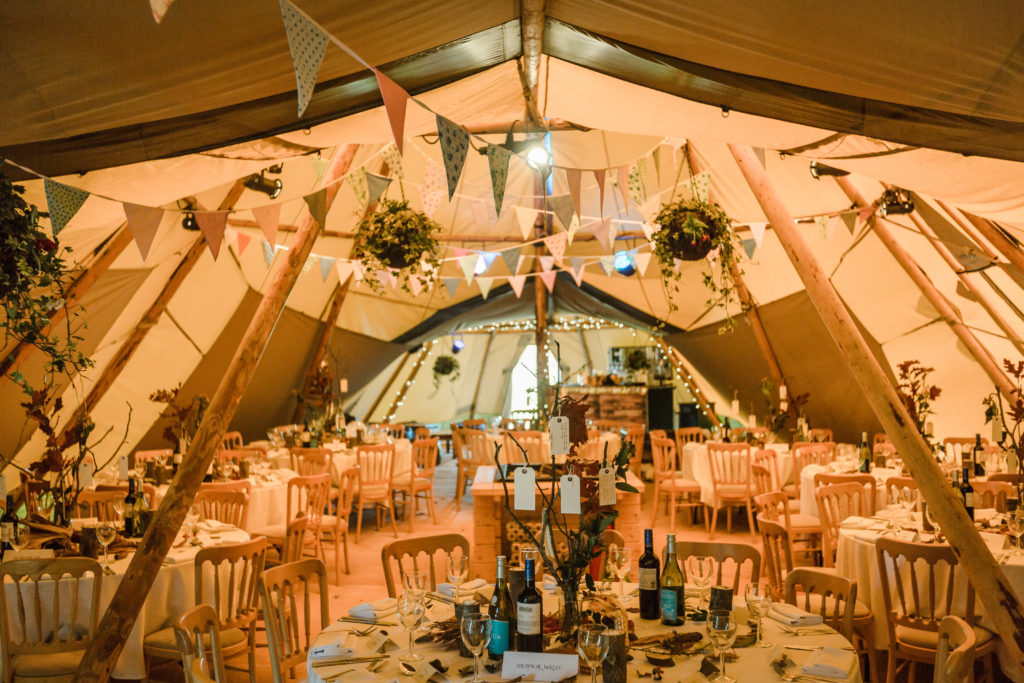 They also hosted a very seasonal Pumpkin Carving Competition. With an unfortunate twist – there weren't any pumpkins!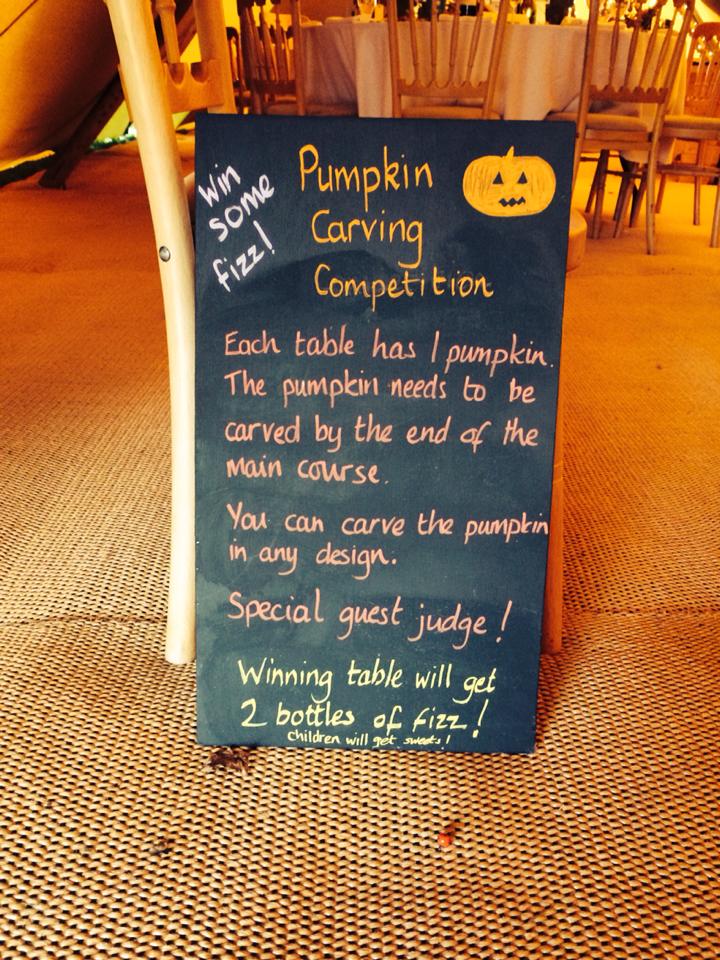 Due to an unfortunate year for pumpkin harvests, Emma and Stuart found themselves in a bit of a pickle! I gallantly volunteered to venture out on a pumpkin hunt, alas, to no avail. So, due to an abundance of stock in a local supermarket, we improvised and went for Watermelon carving instead!
I was honoured to be selected to judge the Watermelon carving competition and went for one that resembled a character from the Simpsons!
Tipi Wedding Menu:
Their top secret menu became this delicious feast…
Canapés
(served from rustic crates to fit in with the autumnal feel of the Tipi)
Braised Beef in Yorkshire Puddings
Chorizo and Pea Tarts
Chicken Liver Parfait on Toasted Brioche with a Fruit Chutney
Salmon Fishcakes with Lemon and Parsley Mayonnaise
Hoi Sin Duck Pancakes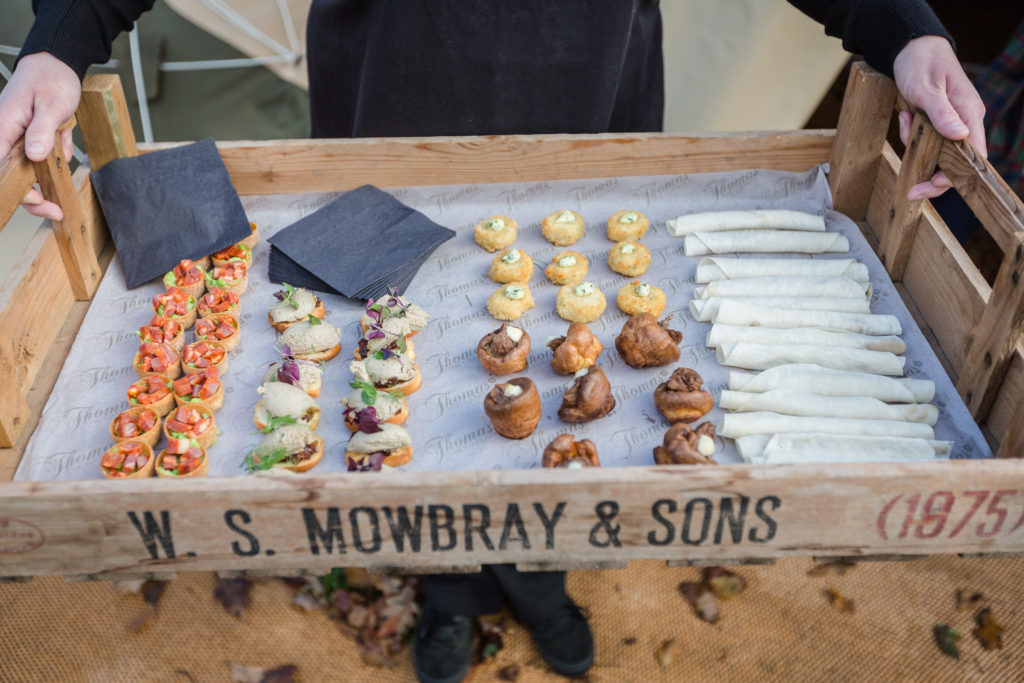 The Starter
Wild Mushroom Arancini with Rocket, Pickled Shallots and Chestnut Puree
The Main Course
Braised Daube of Venison in Red Wine and Rosemary Jus with Celeriac Puree and Buttered Kale & Fondant Potato.
The Dessert
Stuart and Emma wanted a Cheesecake Wedding Cake and we were more than happy to oblige! It was also served up after the evening buffet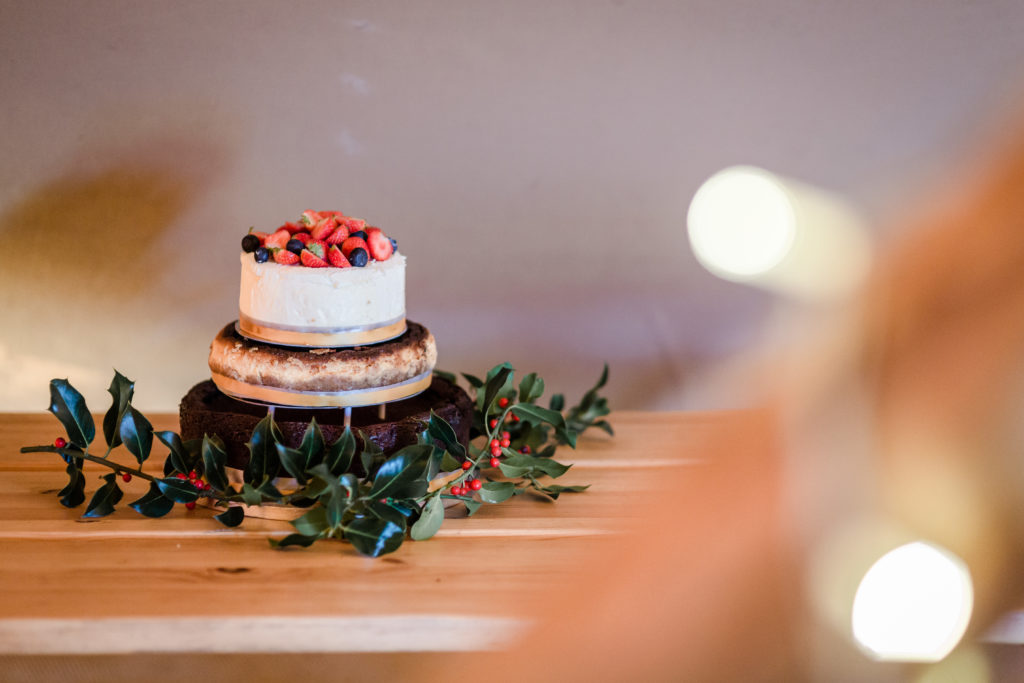 We made three delicious cheesecakes of various sizes and flavours, including:
Creamy Vanilla, Luscious Lemon and a delightful Chocolate and Ginger.
And later they had…
6 hour Slow Roasted Pork Shoulder, served in fresh rolls with Homemade Stuffing and Apple Sauce.
Plus a deliciously autumnal Spiced Pumpkin Soup or a Warming Cream of Onion Soup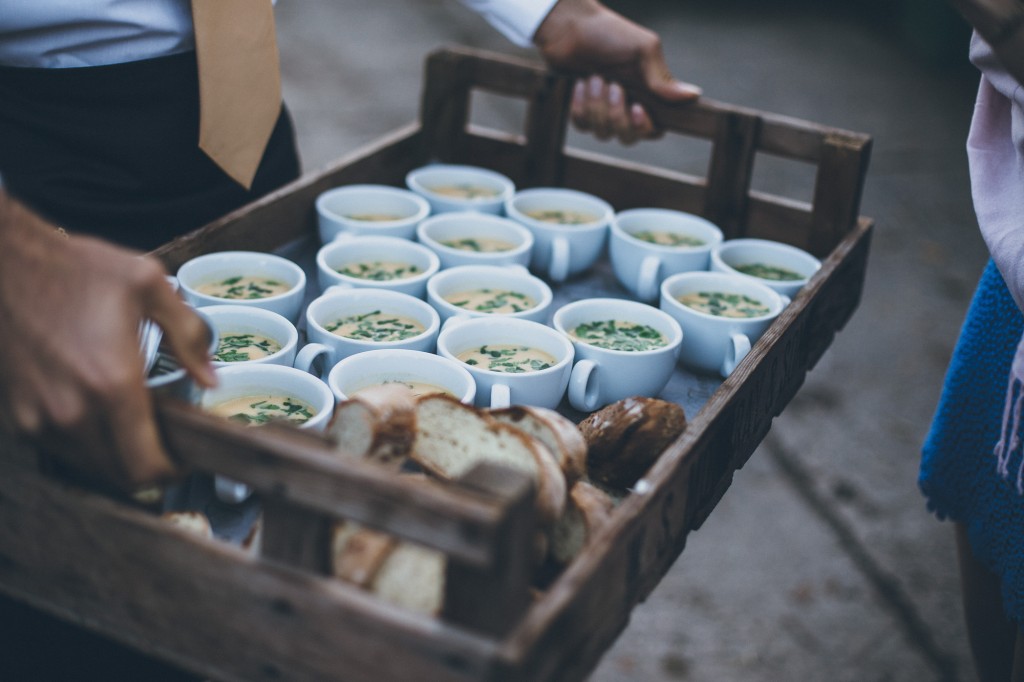 What They Thought
"We just wanted to say thank you for your amazing catering at our wedding. EVERYONE commented on how wonderful it was, I think we converted them all to venison too!!! You provided us with the menu we dreamed of and it was better than we could ever have imagined. You have been very easy to work with and nothing was too much trouble with questions answered and problems solved (watermelons!) with your usual cheery demeanour.

You helped to make our day everything we wanted it to be and the best wedding ever according to many of our guests!"
Proffesional photography by Chris Bunce
and Soup photo by Matt Horan