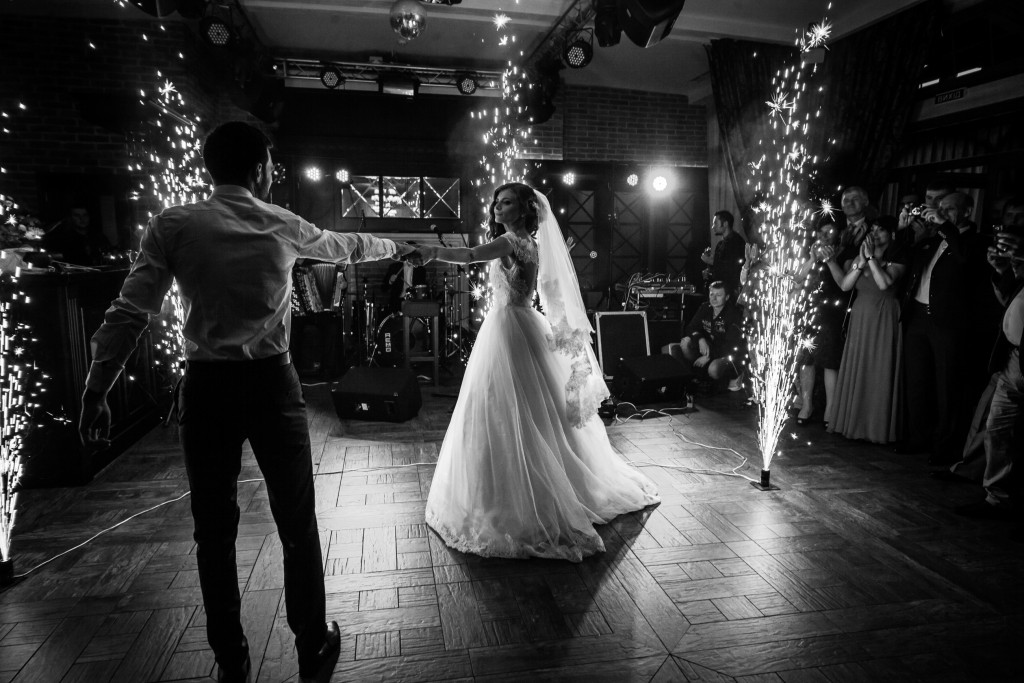 So what's in a song? Well, when it comes to weddings and choosing the music for your first dance, it can be a pretty big decision to make. And believe it or not, it might be only five minutes out of the day, but first dance wedding songs can produce some real dilemmas.
If you've both got dramatically different musical tastes as a couple and don't have a particular tune that reminds you of each other, it can be tough even deciding on the type of music you'll go for.
While you might be a fan of romantic, chilled love songs, the other half may prefer techno and drum and bass – so, where's the happy medium there?
There are also other questions to ask yourself, such as, will it be slow or fast, have meaningful lyrics, or a beat you can dance to?
As with the food, flowers, location, time of year and theme of your wedding, it's something that needs to be right first time on the day, so give yourself a good chance to think carefully about it.
Choosing a personal song or a crowd pleaser?
Many see the first dance as a magical moment to share as a couple, after all, it's a beautiful tradition and something you're likely to remember for years to come.
But, for those who are unsure of what to play, it can also be worth bearing in mind that you aren't the only ones who will be there.
If you choose a song that's personal to the pair of you, is it something that you'll be happy to share with the hundreds of onlookers?
This is where the decision between choosing a personal song, or a crowd pleaser comes into play. And if you're quite private about your personal lives, maybe instead put on something fun and a bit different to please the guests, such as an unexpected dance routine or music that's more to your taste than the traditional romantic wedding style.
Can't agree on the first dance song?
If you can't agree on the first dance song, then take it back to what's important to you both. What means more? The lyrics? The tune? The song's meaning within your relationship, or, whether the guests will enjoy it? Are you party people who love to put on a show, or do you want the day to be all about enjoying it together?
Once you've worked out what you want your first dance song to represent, then you can narrow down examples to choose from. For examples of meaningful lyrics, you might go for John Legend's 'All of Me', or Elton John's 'Your Song', while, if you want a tune that's more happy and light hearted, examples could include Jack Johnson's 'Better Together' or Pharrell Williams' 'Happy'. Ultimately, it has to float both of your boats, so get your thinking caps on!
What about your dance? Preplanned or a romantic waltz?
Once you've chosen the song you like, you need to think about how you'll dance to it. Is it worth putting a routine together if it's a faster tune? You could practise in the months leading up to the big day. Or perhaps if shuffling across the dance floor sounds horrendous, take in a couple of ballroom lessons to ensure the romance is still aplenty, while you're impressing the guests with your stunning moves.
So, all in all, what should you bear in mind when choosing your first dance wedding song?
Do you have a common taste in music?
What style of music will you have?
Is there a particular song that reminds you of your relationship?
Should the lyrics be meaningful?
How will you appeal to the guests who will be watching you?
Will you put together a routine or learn to dance beforehand?
Will you get other members of the wedding party involved, flash mob style?
As we mentioned earlier, it's always important to make sure the details are right first time when planning your wedding, so give yourself plenty of chances to consider what's best for you.
The same applies when choosing your wedding food, so make sure you've also got your catering covered and that it's everything it needs to be! Happy planning!