A few weeks ago we were the chosen wedding caterers at Maria and Lee's wedding in Derbyshire.
Their wedding venue was just ace with 4 tipis and a chill out tipi too! We had a great time but what was interesting was we had a village to work in ! Quite literally. Over 20 bell tents where you can let your family stay so it has an almost festival feel, a Nimbus so you can have additional outdoor space which also works well as a smoking shelter if the weather is inclement. Plus loads of space around it and a real exclusive feel no worries about bumping into another bridal party!
We love working in tipi as it selfishly reminds me of my own wedding in a tipi a few years ago! We love to work with tipi companies. Get intouch today to see who we recommend.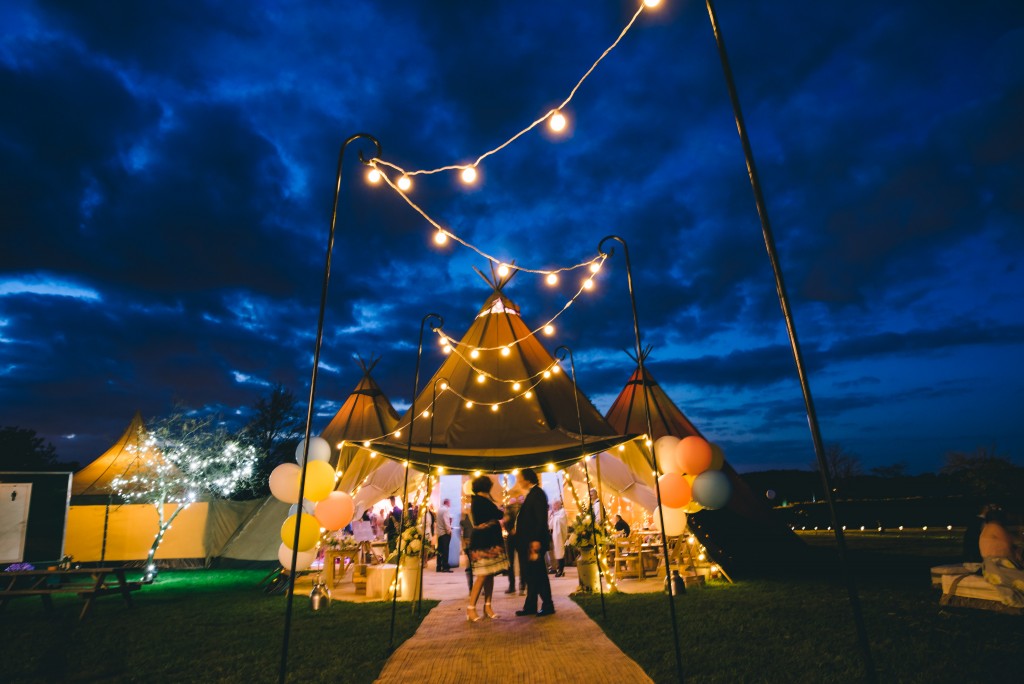 Photo by Matt Brown of a Sami tipi at Bawdon lodge farm