If you're planning an outdoor wedding there is certainly lots to consider and it can be a bit of a minefield.  Finding a location is usually the first step but this can feel a little overwhelming at first, I mean where exactly do you start? Well, luckily our dear friends Jodie and Craig Bidder of Sami Tipi are here to offer some valuable advice:
"Finding the perfect site can seem like a challenge in itself. When deciding on your location or site, consider how do you want your day to look and feel? This could help in deciding on the type of site you choose to host your outdoor wedding celebration.
First and foremost consider what kind of site you would like, what is important to you? 
Would you prefer a farmer's field, a woodland setting, a site close to water or something in the grounds of a stately home?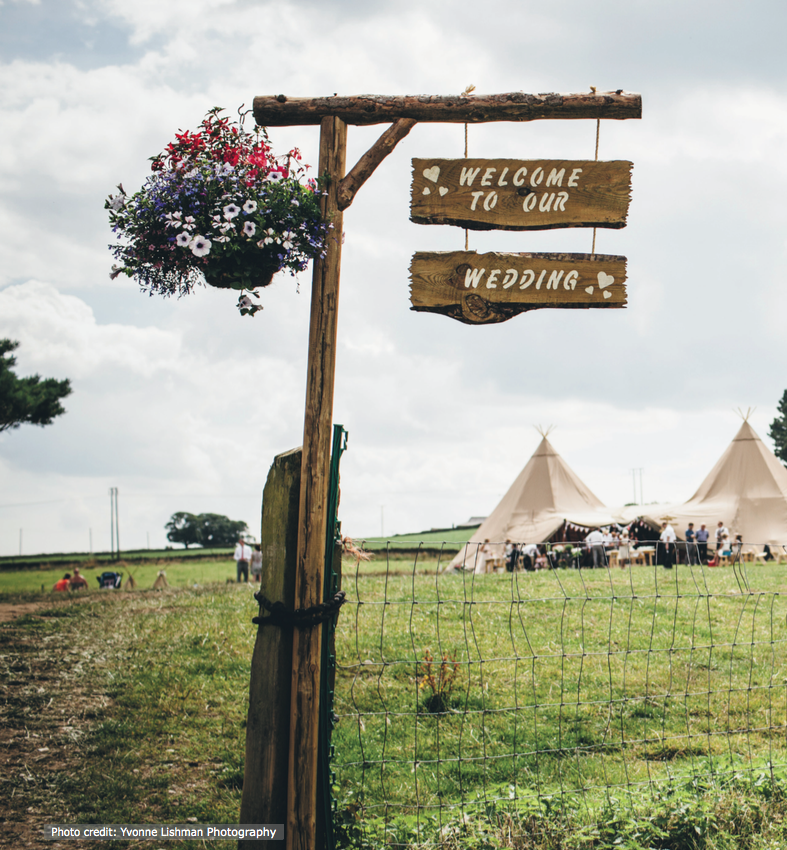 Sometimes the decision is led by budget as ground hire can range from £100's upwards into the £1000's, so have yourself a budget allocation for this purpose.
Often farmers are looking to diversify and will happily hire out a field, and there really can be some gems out there. The tipi/marquee companies that you are considering may have a venue page on their website or have sites they have worked with previously that can be recommended to you.
But how do you find these sites?
Our advice would be to put the word out to family and friends. Facebook is often a good starting point for this, asking people if they know of anywhere. 
Google maps provides a very clever mapping service too. If you know roughly the region you are looking to locate a suitable site in, search for maps.google.co.uk
On the mapping screen there is an option to "search" where you can enter what you would like to locate, i.e. farm, holiday lodge etc. Google will then pin the results for you and if there is a website or contact details available these will also be listed making it easy to contact the owner.
This tool is perfect for searching many different styles of sites. Bed and breakfasts and holiday lodges can make for a perfect setting, providing guests that are travelling a place to stay as well as offering you the perfect wedding venue.
The possibilities are endless, it just needs a little time and research.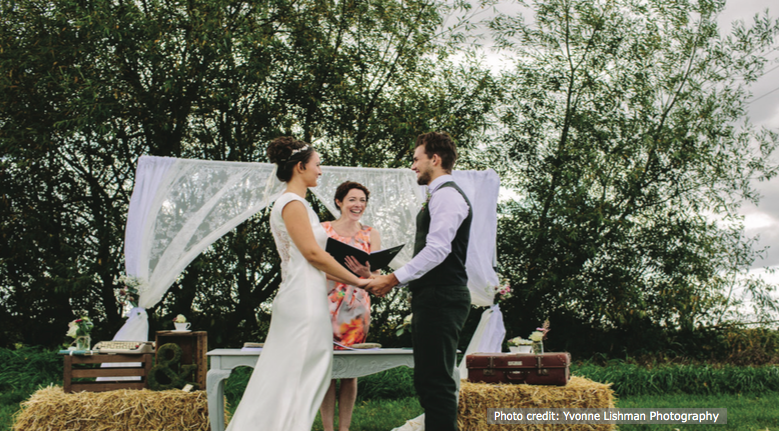 How do you know if a site is suitable?
From a logistical point of view, your site will need to be accessible for large vehicles for the event setup. There needs to be enough flat ground for the tipi/marquee structure plus any room you need outside of this space.
Also look out for overhead cables and underground services, which the land owner should be able to advise on."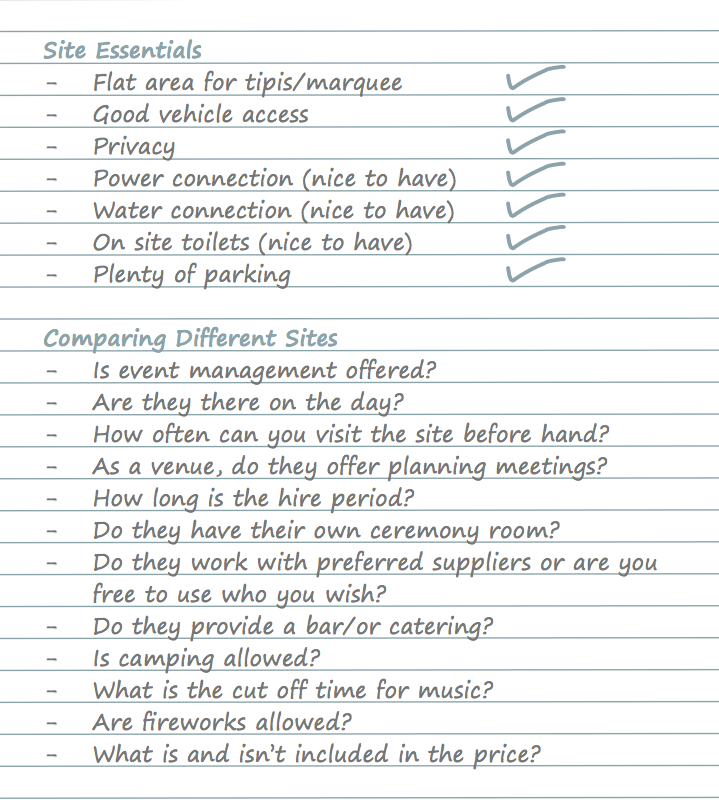 Wow, some great advice and little things that you have probably never even considered! If you found this uber helpful, you can read more fantastic advice and tips to help you plan your outdoor wedding from Jodie and Craig Bidder of Sami Tipi in their awesome new book "The Ultimate Guide to Planning an Outdoor Wedding" available to purchase now here on Amazon