Nadine & John's Festival Style Wedding at Tugby Orchards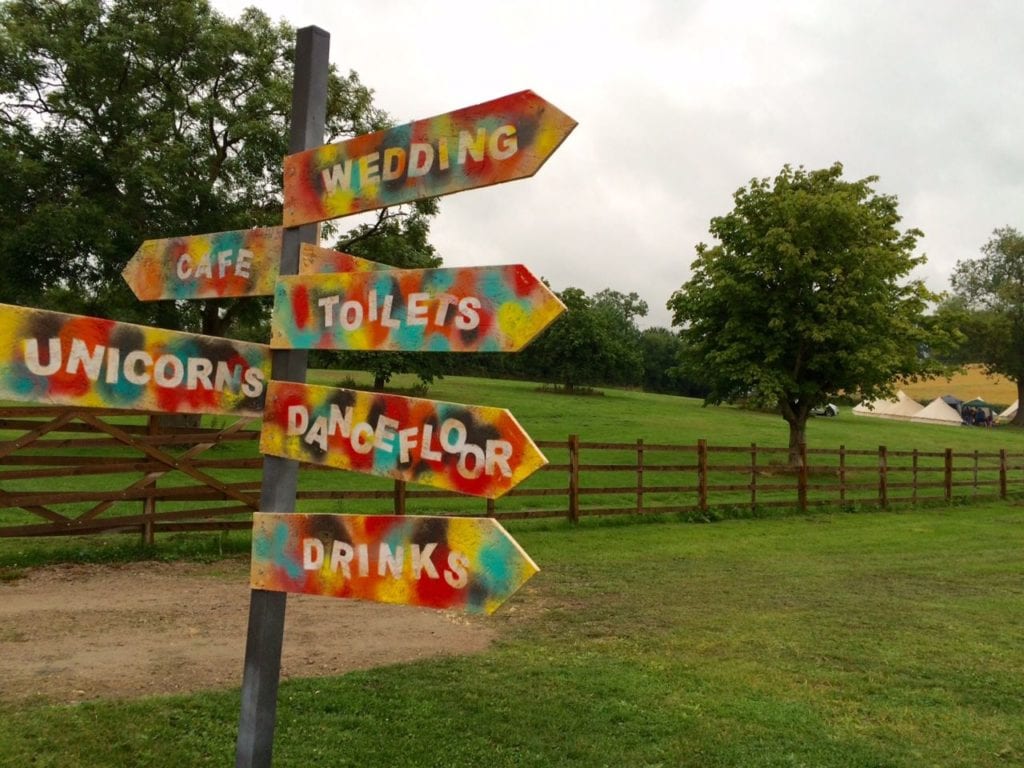 Wowzers, here's a blast from the past – Nadine and John's awesome festival style wedding at Tugby Orchards was a feast for the senses, a throw back to festival memories, without the mud…
With 20 acres of orchard field and astounding countryside views, Tugby Orchards even boasts its own glamping area – perfect to nip over to your tent for a quick power nap after one too many shandys.
Nadine and John wanted a wedding day that was relaxed and full of fun, for their friends and family to enjoy awesome food, creative styling and funky music. Wow did they work with some first class suppliers:
The styling was unreal, with ribbon walls and table runners, records as place settings, a wall of records and cool statements pieces. All created, designed and implemented by Mad Philomena, garnished with beautiful flowers by Fleurs, a cake table by the yummiest cake maker Yummy Little cakes, and all captured by the insanely talented James Melia Photography.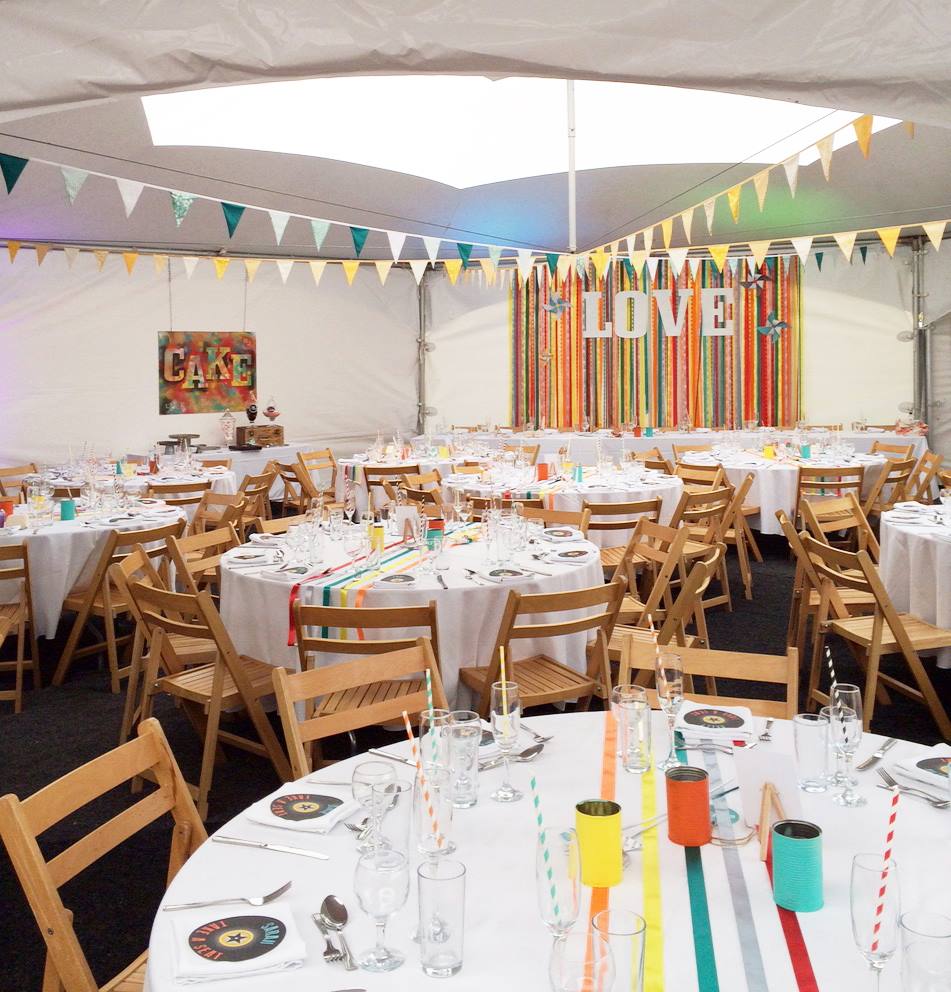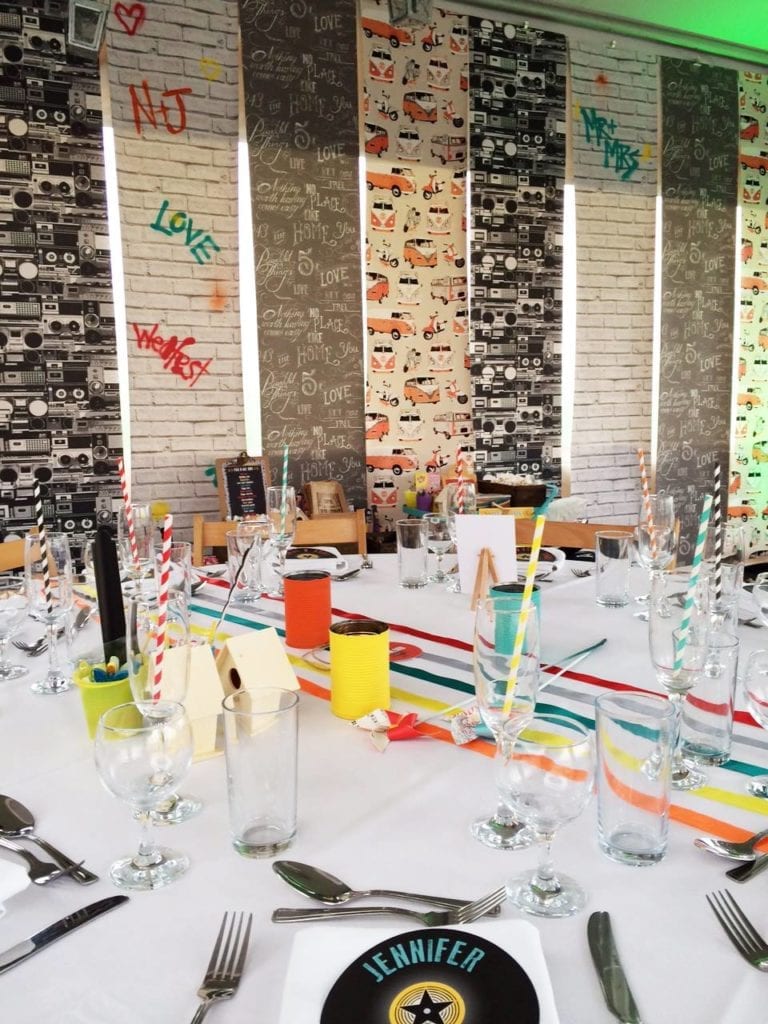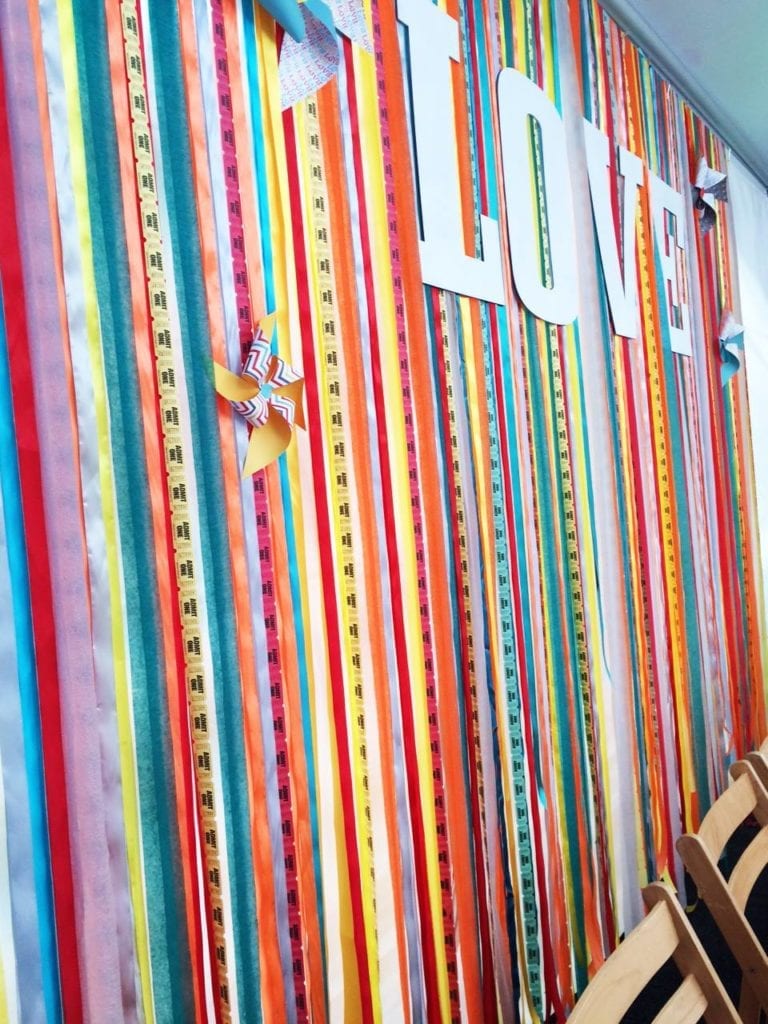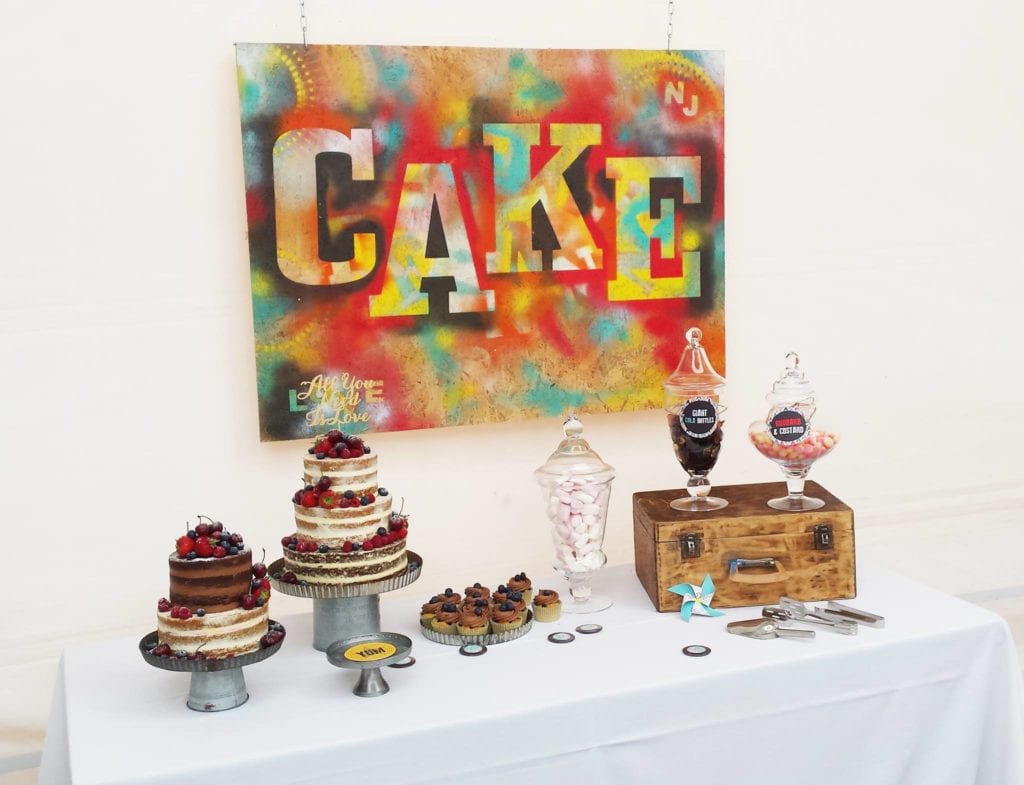 The band tasked with getting the party started was The Anthemics who kicked off with a wicked cover of the Sterophonics' Dakota – amazeballs!
Oh and the food, that was me 🙂
After a few meetings and the occasional menu tweak here's what we served the gorgeous couple to match their funky theme:
The Warm-up Act
Canapés

Mixed Antipasti Boards, including Cheese stuffed Picante Peppers
Dolcelatte and Fig Bruschetta
Chorizo and Apple Sausage Rolls
The Headline Act
The Main

Braised and Roasted Shoulder of Pork, Crushed New Potatoes with loadsa Herbs! Green Beans, Apple and Basil Mayonnaise, Dressed Leaves.
The Cool-down
Duo of Desserts
 Messy & Rustic Meringues, Chantilly Cream and Red Berries,
Thomas the Caterer's Legendary Chocolate Brownies.
The Chill Out
Evening Snacks

Cheese Toasties and Tomato and Chilli Soup Kitchen.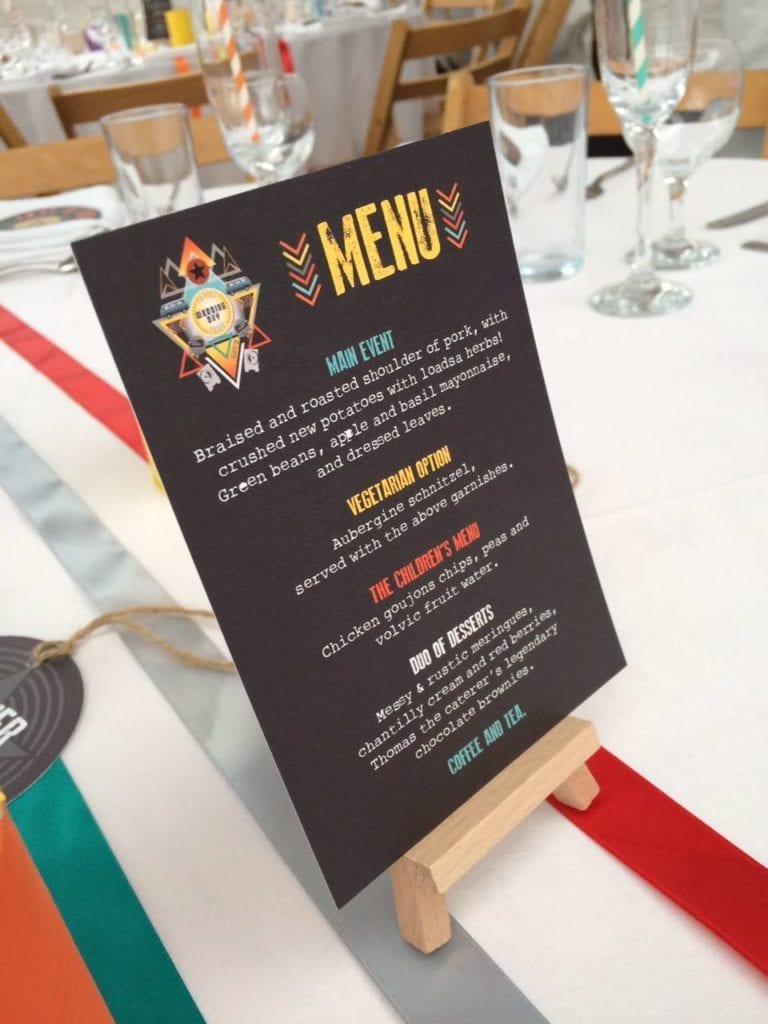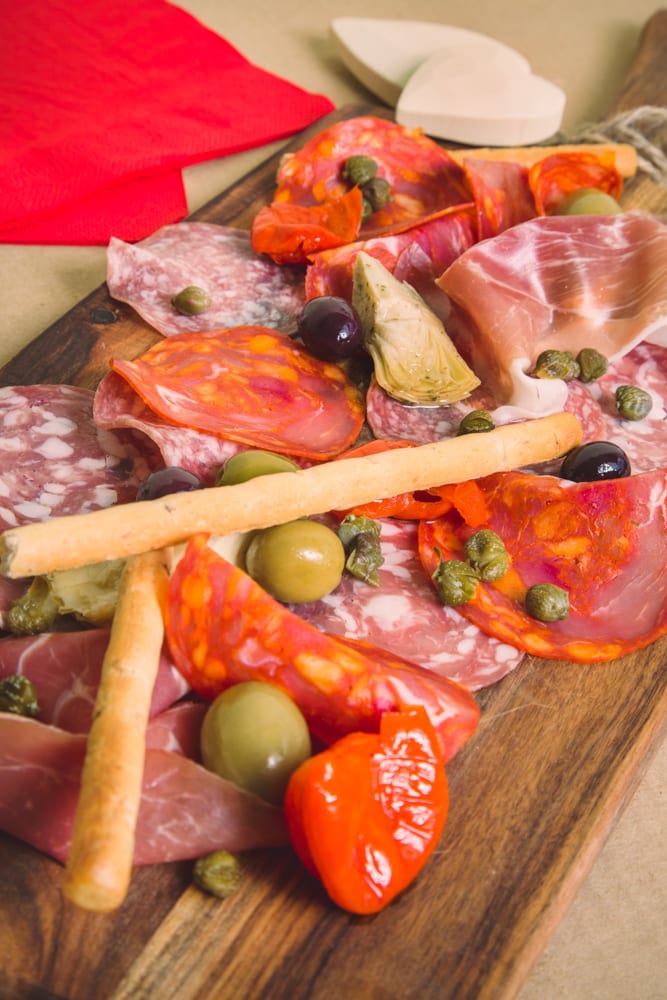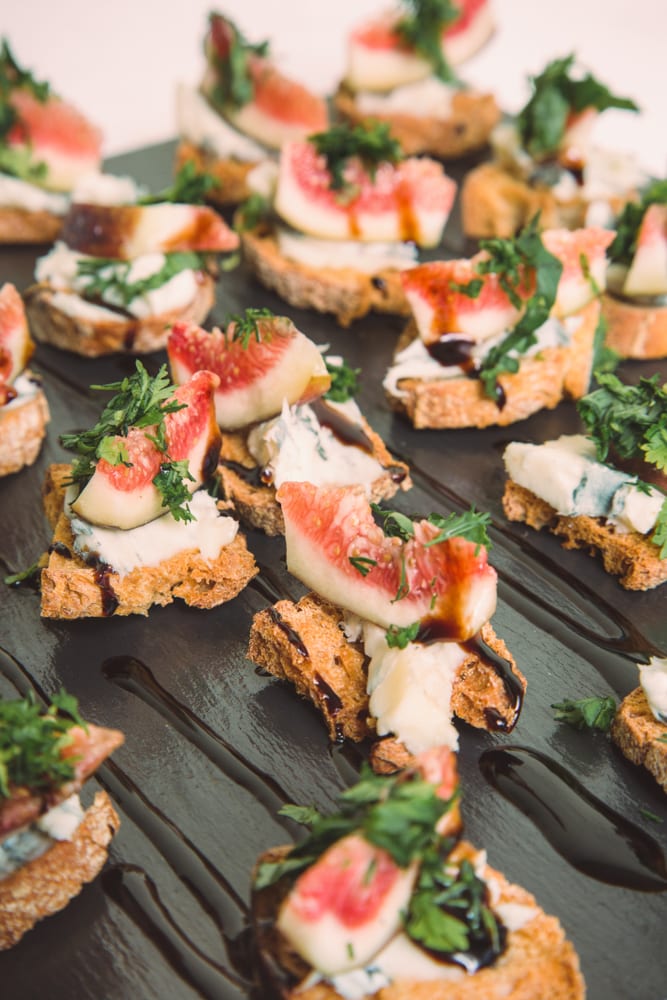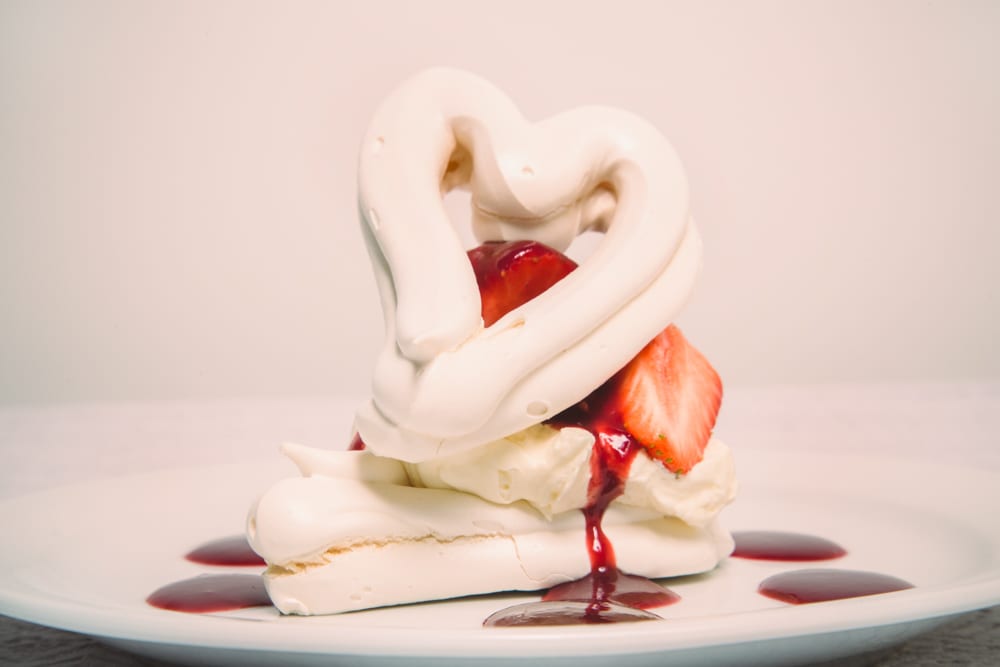 Food photography by Joanne Withers.
If you want to create your own festival themed menu with a delicious line-up then get in touch on 0116 2605034