Aren't these beauties just the perfect summer wedding menus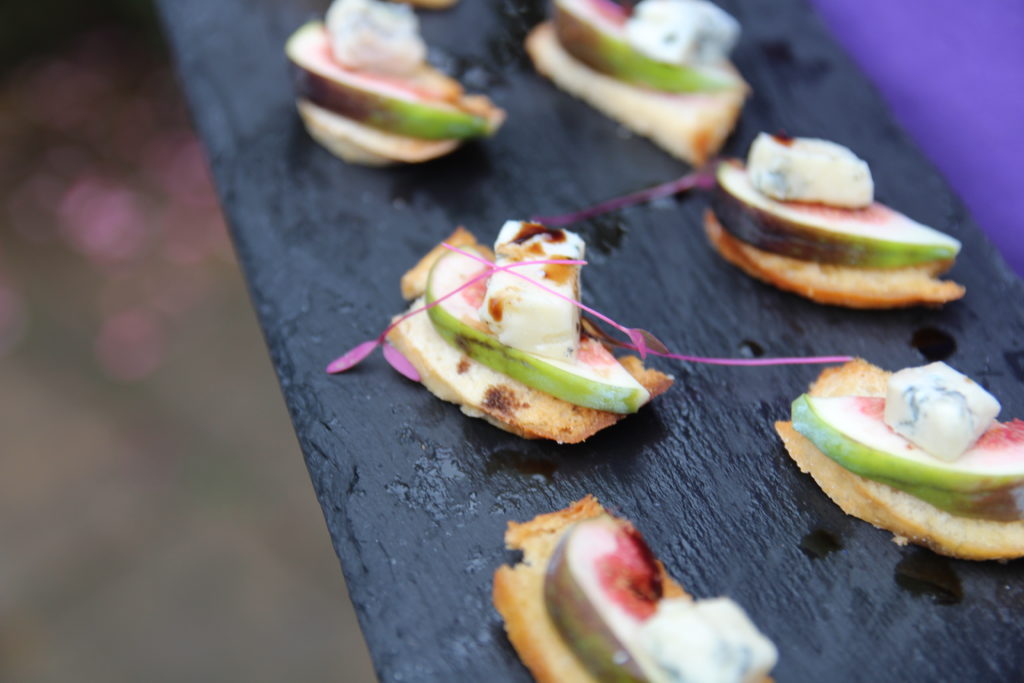 Summers in the UK are a strange thing. You can't predict if you'll be saying "I Do" in the blazing hot sun or pouring rain. You need to prepare for any eventuality, what will be will be. As long as there's plenty of gorgeous food, drinking and dancing, your guests will have an amazing time.  Don't worry what Mr Weatherman says, you can always bring the summer vibes into your wedding menu.  Just like these incredible dishes which are all so different yet all absolutely perfect summer wedding menus. Here's just a sneaky peak at some of the awesome menus leaving Thomas Towers this summer.
Becky and James
Canapes on arrival
Steak wrapped chip, Bearnaise sauce
Cambozola beignets, fruit chutney
Smoked salmon dill cream cheese belini
Jerk chicken, coconut rice and peas, bonbons mango salsa
To Start
Antipasti boards with baked Camembert
Homemade Focaccia
The Main Event
Sharing style
Porchetta with lots of crackling (to be carved at table)
Roast Garlic New Potatoes with Lemon and Thyme
Roast Red Onion, Rocket, Peach and Ricotta Salad
Lemon, Chilli and Coriander Slaw
Green Bean, Artichoke, Olive and oven dried Cherry Tomato Salad
Dessert
Lemon Posset, Elderflower Jelly
Chocolate Brownies.
Mini Eton Mess
Sticky Toffee Pudding Friands, Mascarpone, Sticky Toffee Sauce
Evening food
Handmade jumbo sausage rolls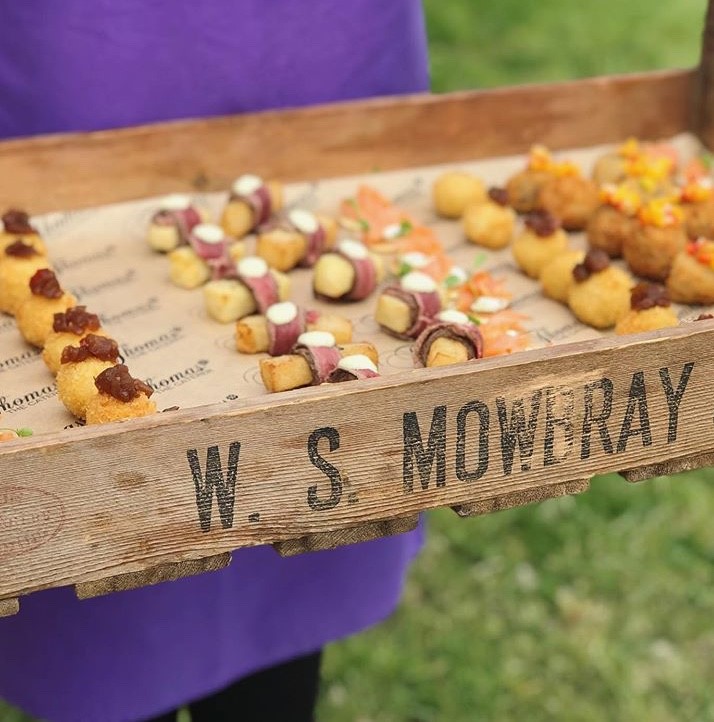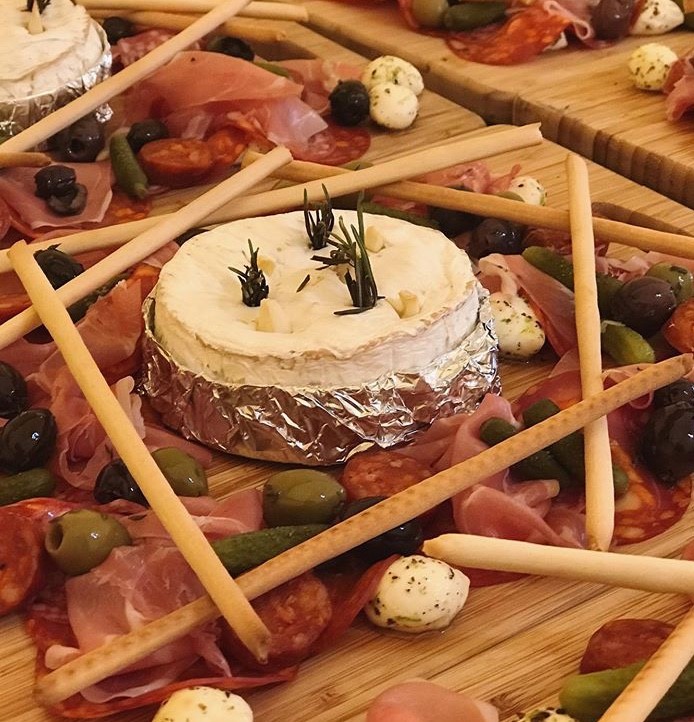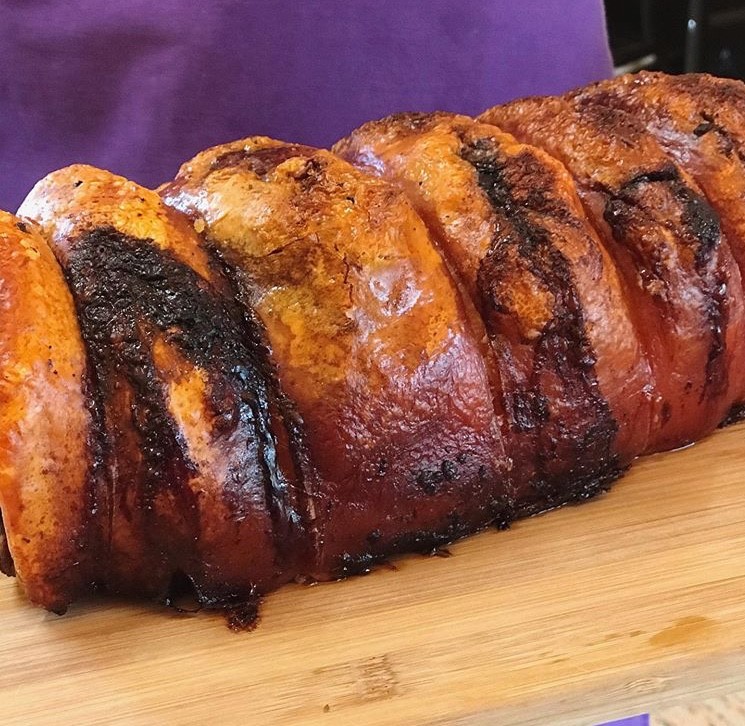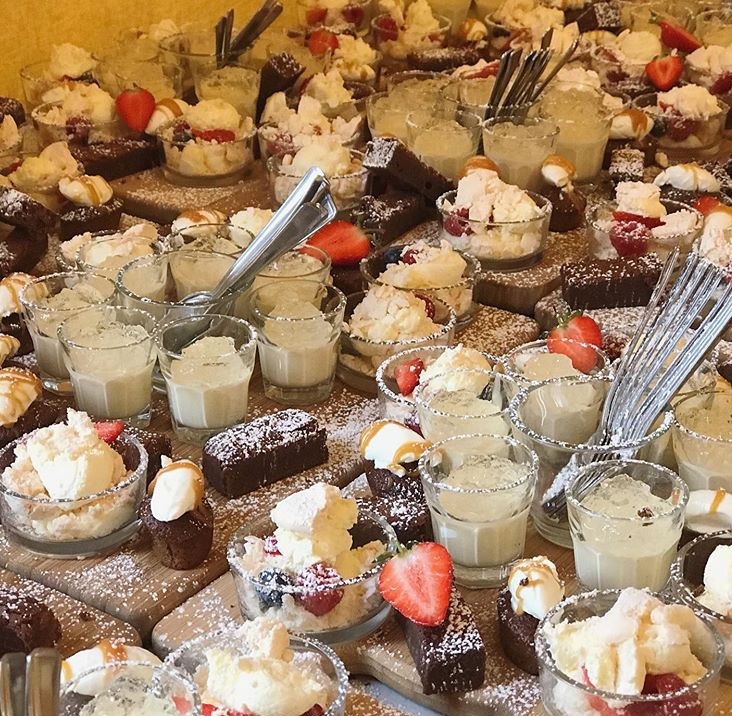 Laura and Charlie
Canapes
Steak wrapped Chip, Bearnaise Sauce
Mini Chicken and Ham Pies
Salt and Pepper Squid
Tomato and Olive Bruschetta
Dolcelatte & Fig, Fresh Herbs & Balsamic Vinegar
Mini Yorkies with Roast Beef and Horseradish Sauce
Trio of starters

Deep fried Panko Prawn, Sweet Chilli Sauce
Teriyaki Pork, Sesame Seed and Asian Slaw
Chicken Bao, Crispy Apple, Peanut Sauce
 The Main Event
(Deconstructed) Thai Red Curry with Chicken and Prawns
Sticky Rice and Asian Vegetables
Dessert
Eton Mess Cheesecake Doughnut Sundae
Evening Food
Laura and Charlie's 'Christmas Sandwich' Rotisserie Chicken with Cranberry and Slaw, on Soft White Bread. Served with chips

Grace and James
Canapes
Parmo Chicken
Mini Yorkshire Puddings, with Roast Beef and Horseradish Sauce
Mini Yorkies with Stilton and Fig Jam (V)
Mini Fish and Chips, Crushed Peas
Beetroot and Goats Cheese Arancini (V)
Starter
Carrot and Cumin Kibbeh, Hummus and Flat Breads, Tabbouleh,
Feta, Mint and Bulgar Wheat
 The Main Event
Garlic and Rosemary Slow Cooked Lamb
Harissa and Quinoa Stuffed Aubergine
Carrot Salad, Orange and Tarragon
Roast New Potatoes, Sea Salt
Beetroot Hummus
Celeriac Remoulade
Broccoli, Roast Garlic and Chilli
Dessert
Eton Mess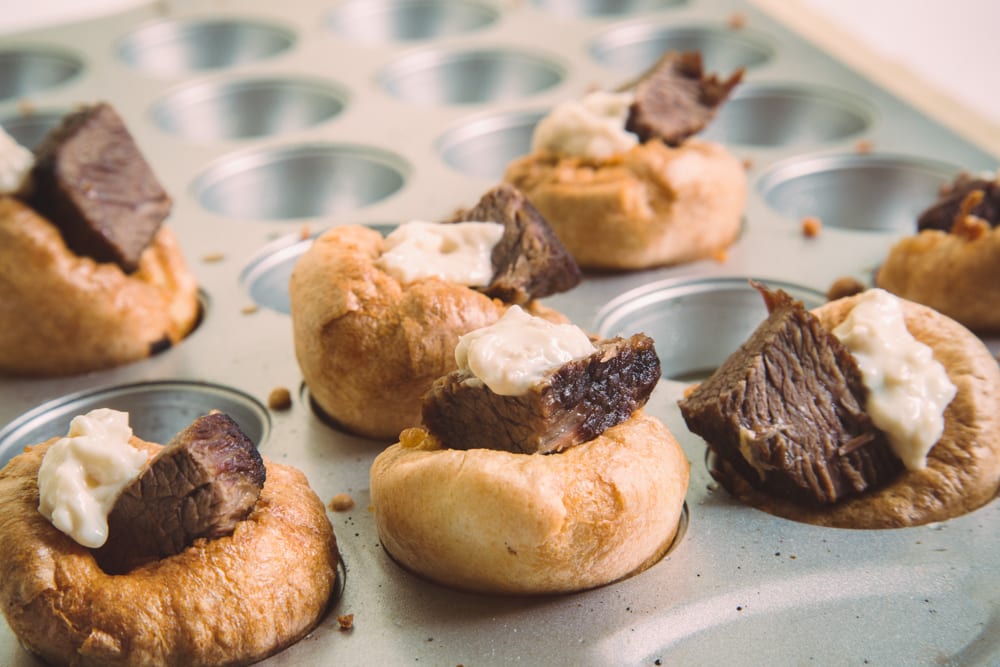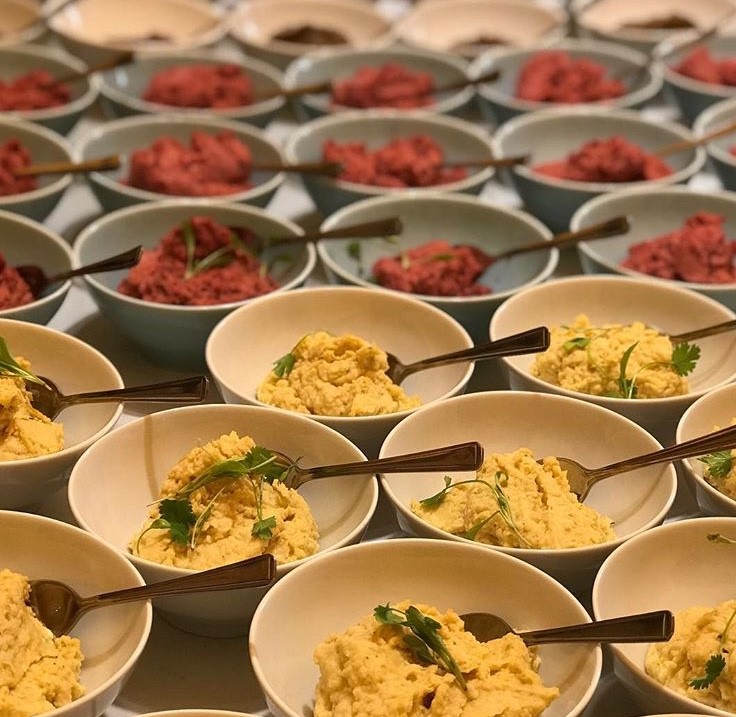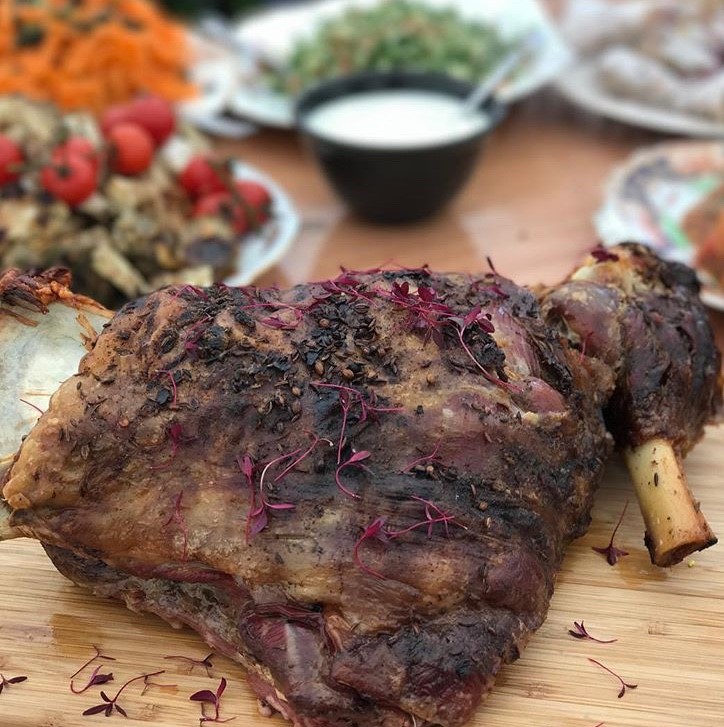 Wowzers hot stuff! For more ideas for perfect summer wedding menus get in touch today.
Be quick, our summer 2020 calendar is filling up fast.