Picking the Perfect Wedding Favours
Wedding trivia: Did you know that the tradition to give sugared almonds as wedding favours was to bring the happy couple health, wealth, happiness and fertility? Almonds were tied together with ribbon to represent strength and they were sugar coated to add sweetness and mask the bitter taste – in the hope that married life would be more sweet than bitter!
While we all still want to spread a little sweetness and good fortune at weddings, the dusty looking almonds have been kicked to the curb in favour of some unique, quirky and downright cool alternatives.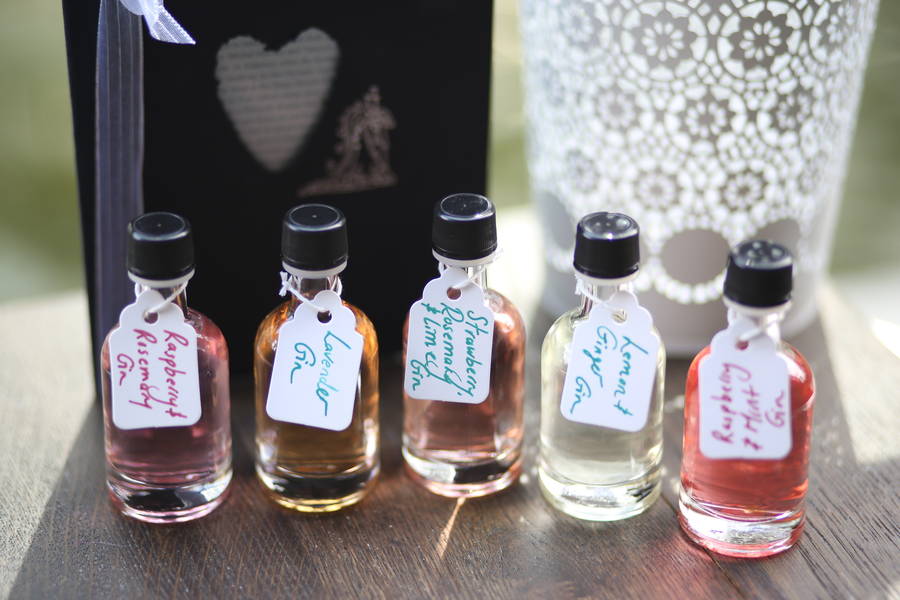 Use or ornament? You may decide to splash out on something useful that people will actually want to take home rather than going down the edible route. These could be personalised glasses, champagne flutes, jars or, our personal favourite, a shot glass (fill them up at the end of the speeches with your favourite tipple for extra applause – Jagerbomb anyone?).
They could be something that comes in useful on the day such as a blanket, sunglasses, sparklers or a beer/bottle holder (just add the line 'to have and to hold' and bingo it's the perfect favour)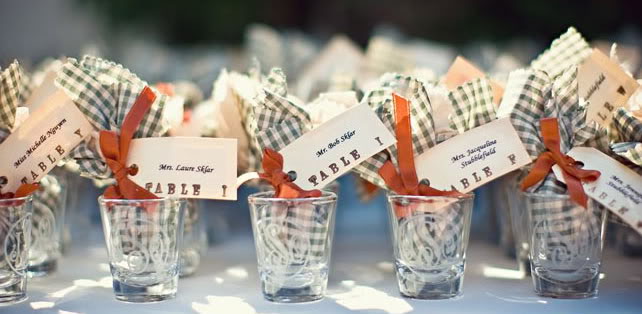 Made with Love. Lots of couples go down the homemade route, lovingly preparing jam, baking cookies or brewing their own wine or spirits. If you have the time and the talent go ahead and really impress your guests.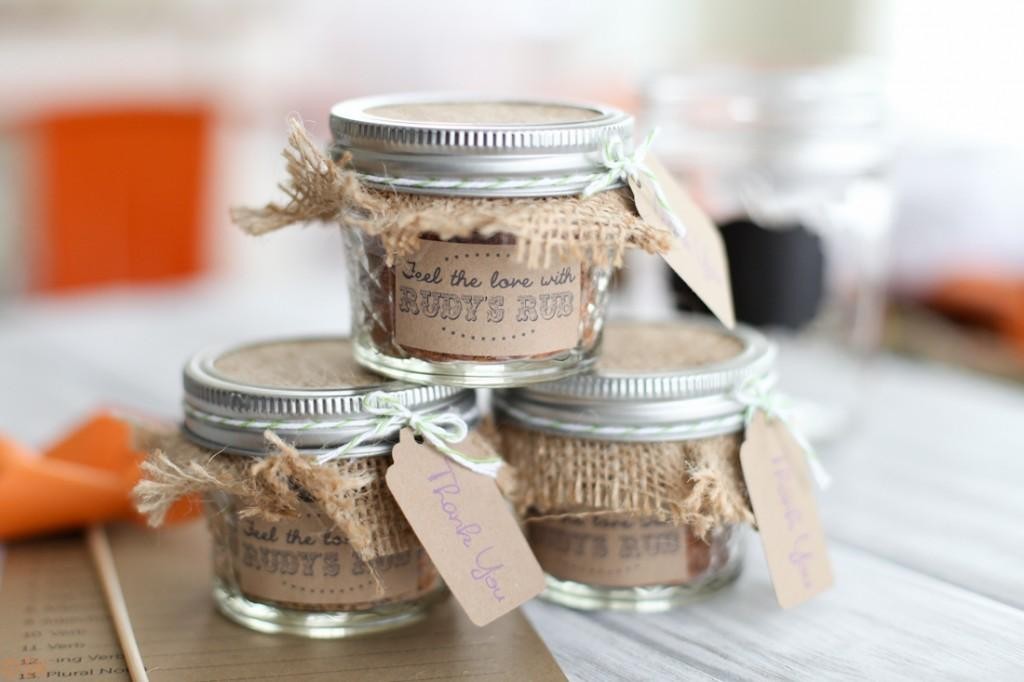 Bring the fun with personalised his and hers quiz cards or treasure hunt clues to lead them to their gift.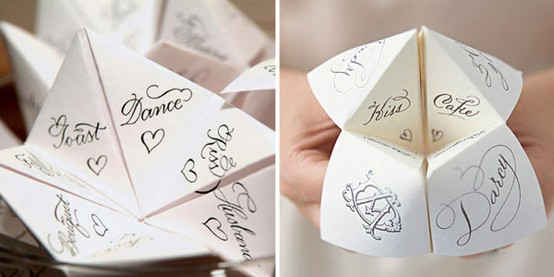 Spread some good fortune with personalised fortune cookies, lottery tickets or scratch cards – You might just get a lucky winner even if it's just a tenner!
Just eat it. If you want to stick with something edible mix it up, choose retro sweets (think flying saucers, rhubarb and custards or bon bons) pick and mix or, a favourite at Thomas Towers, fudge (create your own crazy flavours).
The kids are alright. Look after the little 'uns with their own mini favour packs to keep them entertained (quiet) during dinner with colouring pads, sticker books or even mini games. The mum's and dad's will love you for it (a sweetie keeps them happy for five minutes but a sticker book is a good half an hour of peace).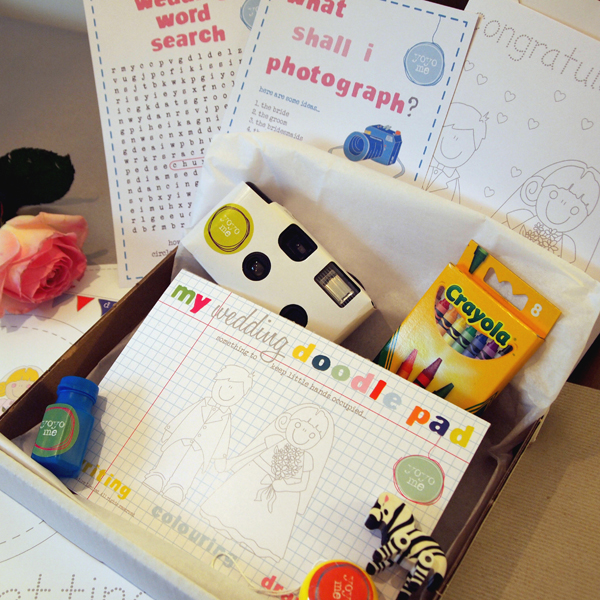 Make a difference. If you'd rather do something more meaningful you could donate the money you would spend on favours to a charity that means a lot to you both. No one will miss a chocolate in a box when they realise the money has gone to aid Cancer Research or help fund Mind. Many charities will send little cards or pins that you can put out on the place mats as a thank you for the donation.
Whatever you decide, it is your wedding so have fun, be a little different and show your personality.