Royal Wedding Menu 
Did Meghan and Harry read my book?
Aww wasn't the Royal Wedding absolutely gorgeeeeous, what a beautiful couple and an amazing day. While you were all be gasping at the dress, cooing over ickle Charlotte or giggling at Kate's side eye to Camila during the preacher's epic sermon, I had only one question – what were they eating? What exactly was on the Royal Wedding Menu?
You see, I sent Meghan and Harry a copy of my book The Definitive Guide to Wedding Catering that is Loved By Everyone and I received a lovely thank you letter from the Palace explaining that they were unable to accept gifts. But….just maybe they had a sneaky peaky before returning it as their modern wedding menu was just up our street.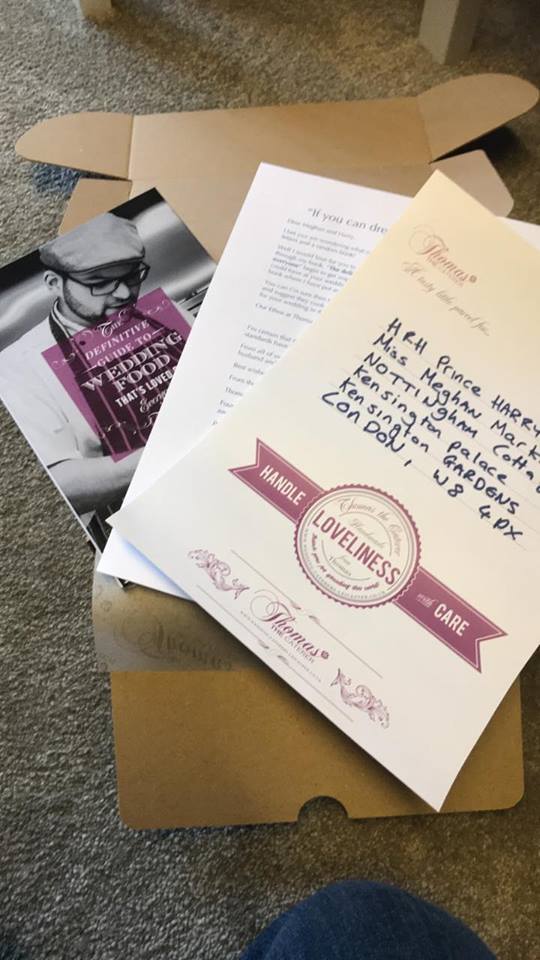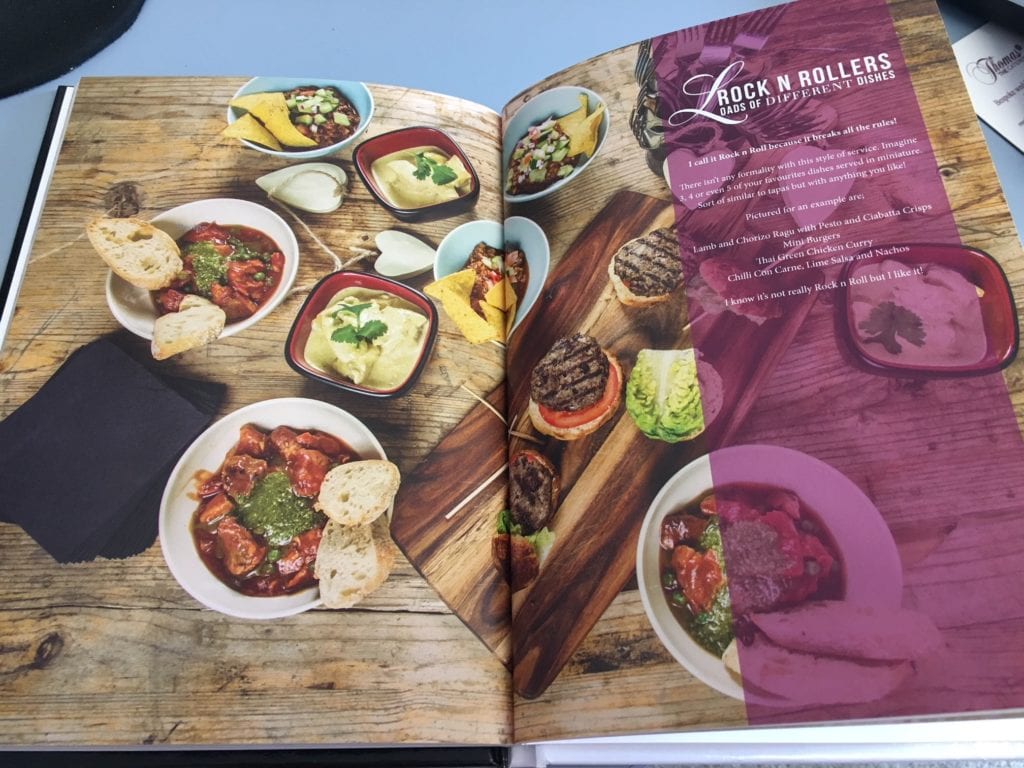 Yes, that's right, in a break from tradition they served bowl food to their 600 strong, eclectic mix of guests – everyone from Princess Anne to Posh Spice tucked into a right old mix of flavoursome dishes  (I don't suppose Posh ate much to be honest!)
Apparently, they served the following gorgeous bowls which some guests enjoyed standing up:
Fricassee of Free Range Chicken with Morel Mushrooms and Young Leeks
Pea and Mint Risotto with Pea Shoots, Truffle Oil and Parmesan Crisps
Ten Hour Slow Roasted Windsor Pork Belly with Apple Compote and Crackling
Their canapes and sides were filled with organic, seasonal veggies showcasing the spring to summer vegetable delights we are blessed with in the UK in May. Loads of asparagus, which if anyone knows me, knows I'll only serve asparagus in May.
Grilled English Asparagus wrapped in Cumbrian Ham
Garden Pea Panna Cotta with Quail Eggs and Lemon Verbena
Heritage Tomato and Basil Tartare with Balsamic Pearls
Poached Free Range Chicken bound in a Lightly Spiced Yoghurt with Roasted Apricot
Croquette of Confit Windsor Lamb, Roasted Vegetables and Shallot Jam
Warm Asparagus Spears with Mozzarella and Sun-Blush Tomatoes
Guests enjoyed a slice of the Lemon and Elderflower wedding cake for pud along with some sweet canapes including: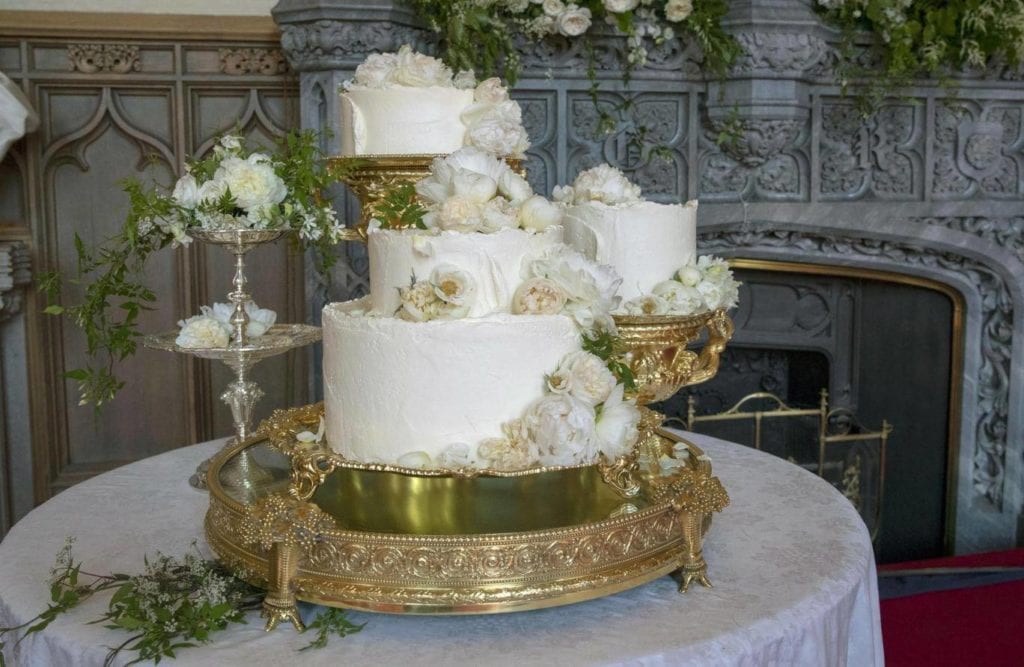 Champagne and Pistachio Macaroons
Orange Crème Brûlée Tartlets
Miniature Rhubarb Crumble Tartlets
I'm a lover of dessert canapes and lots of mini desserts. Why have one when you can enjoy a mix of your favorite sweet treats – just ask me about our Patisserie Boutique.
Late night snacks apparently included candyfloss and 'dirty' burgers – again an amazing choice – You sure you've not been looking in my book Hazza??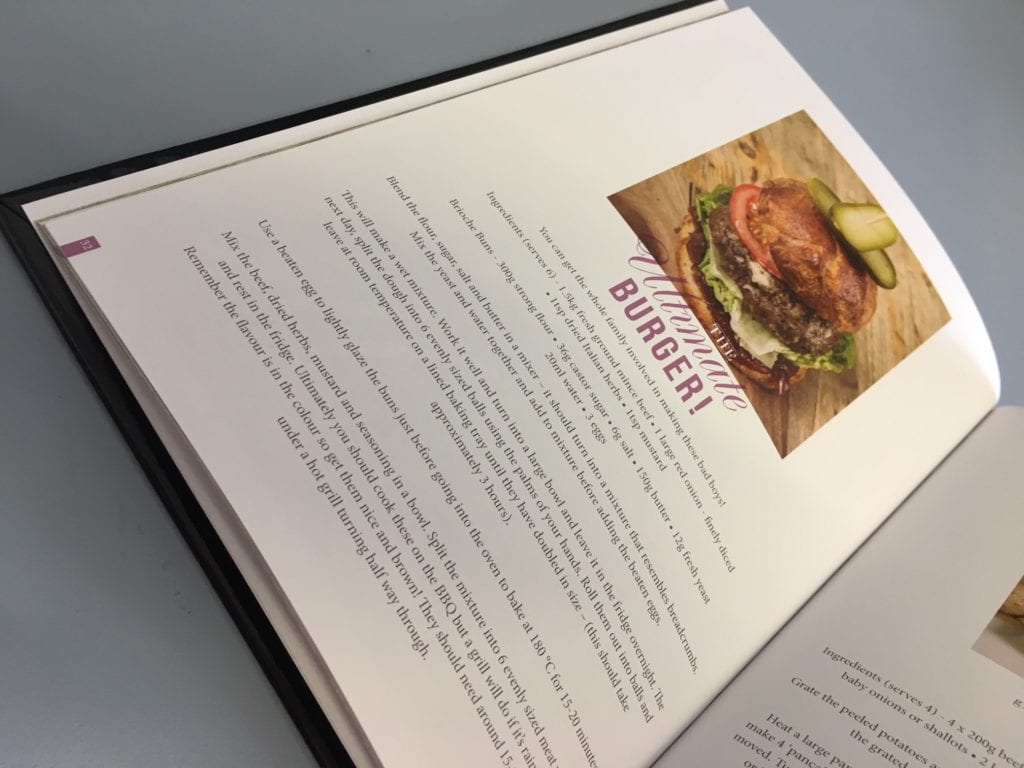 If you were Harry and Meghan, what would be on your royal wedding menu? Do you have a dream menu in mind, then give us a call on 0116 260 5034 and tell us all about it.
We didn't cater the royal wedding (sigh) but we do get to give all our brides and grooms their own fairy-tale wedding menus.