Steph and Adam's Bawdon Lodge Farm Wedding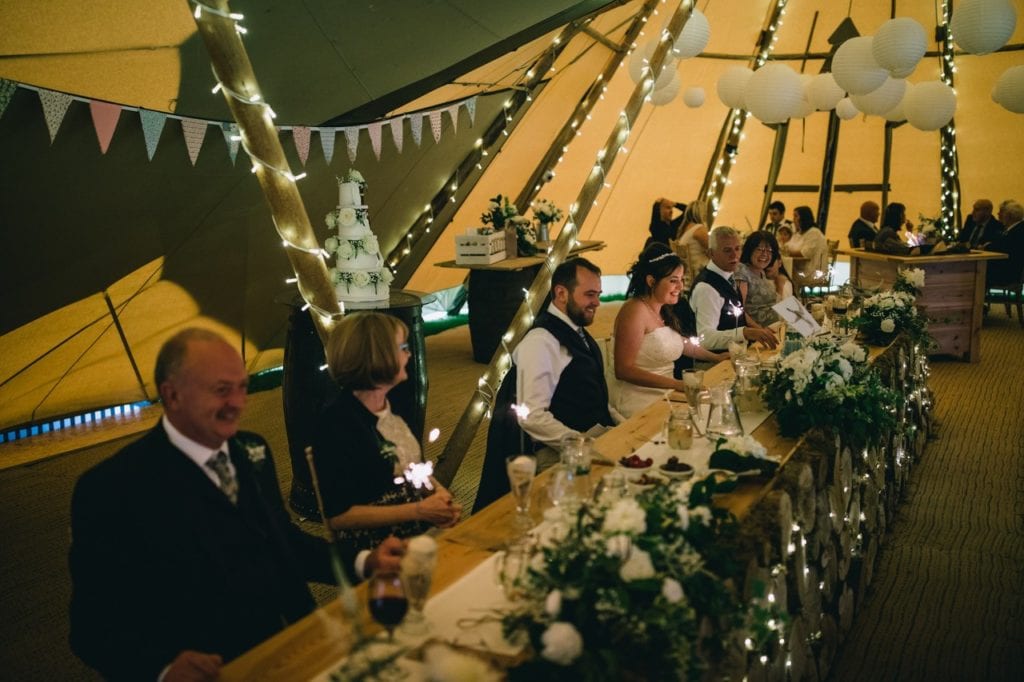 I can still remember the first time that I spoke to Steph about their wedding catering. We'd not long been back from Christmas and New Years break and we had a wonderful chat about all things wedding food. Steph and Adam love lots of different foods and it was important that their menu was unique and as fun and creative as they are. After an amazing consultation at Thomas Towers I was dancing for joy when they asked me to cater their magical Bawdon Lodge Farm Wedding.
We kept in touch throughout their wedding planning adventure, they came along to a couple of our tasting events and made a few tweaks here and there to ensure the menu was just right.
The whole team was super excited when their big day came around. We love a Bawdon Lodge Farm Wedding because the fabulous Lynn, Richard and the team make everything so seamless as well as great fun.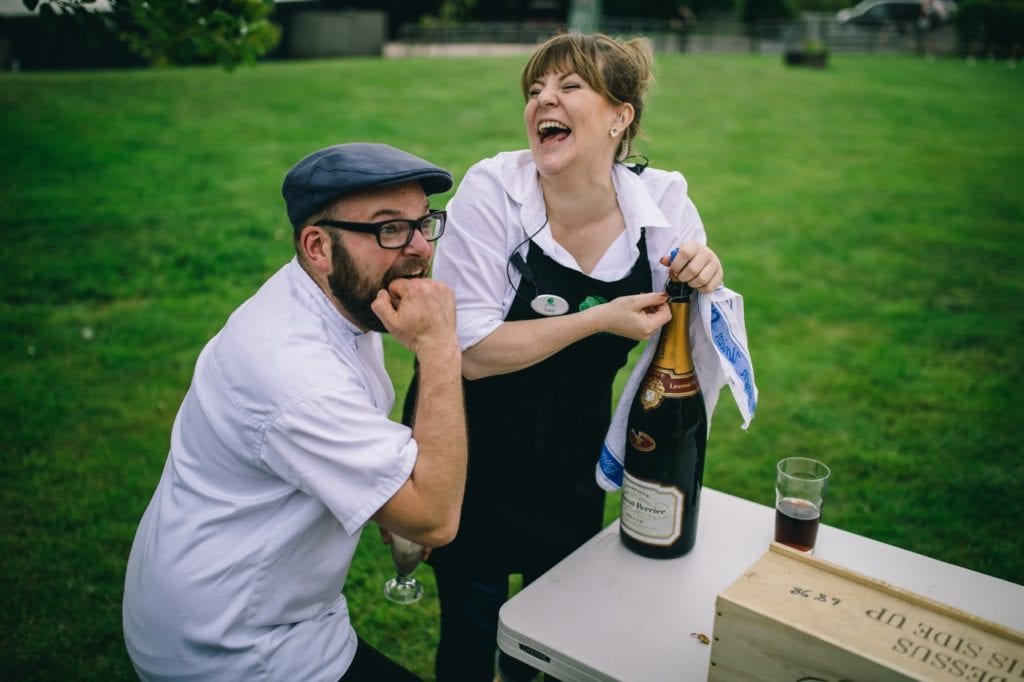 All photos Matt Brown
The tipi was stunning, Steph's creative eye for detail and passion for styling saw her sourcing and designing everything from the tipi decor to the stationery and even the cake. In fact she loved it so much that she's set up her own business – wedding planning, design and prop hire. Check out her lovely website Rustic Rose Company

So what did they eat?
Their BBQ menu was wicked, loads of tasty meats and veggie options with light summery sides. The build your own sundaes were awesome and certainly had the wow factor complete with sparklers. Finally, they served epic lamb kebabs with triple cooked chips and garlic mayo – perfecto after a few glasses of fizz.
Canapés
Hoi sin crispy duck pancakes
Smoked salmon and cream cheese blinis
Crispy calamari
Pakora
Main Event
BBQ
Served to tables on platters for sharing
Garlic and lemon marinated chicken
Glen Lewins Lincolnshire sausages
Pork steak marinated with Thomas' family recipe (a secret for generations!)
Pork and beef skewers
Corn on the cob
Hot buttered new potatoes
Leafy Green Salad
Coleslaw
French Breads
Vegetarian Menu
Mushroom, chilli and soy skewer
Halloumi, pepper and red onion skewer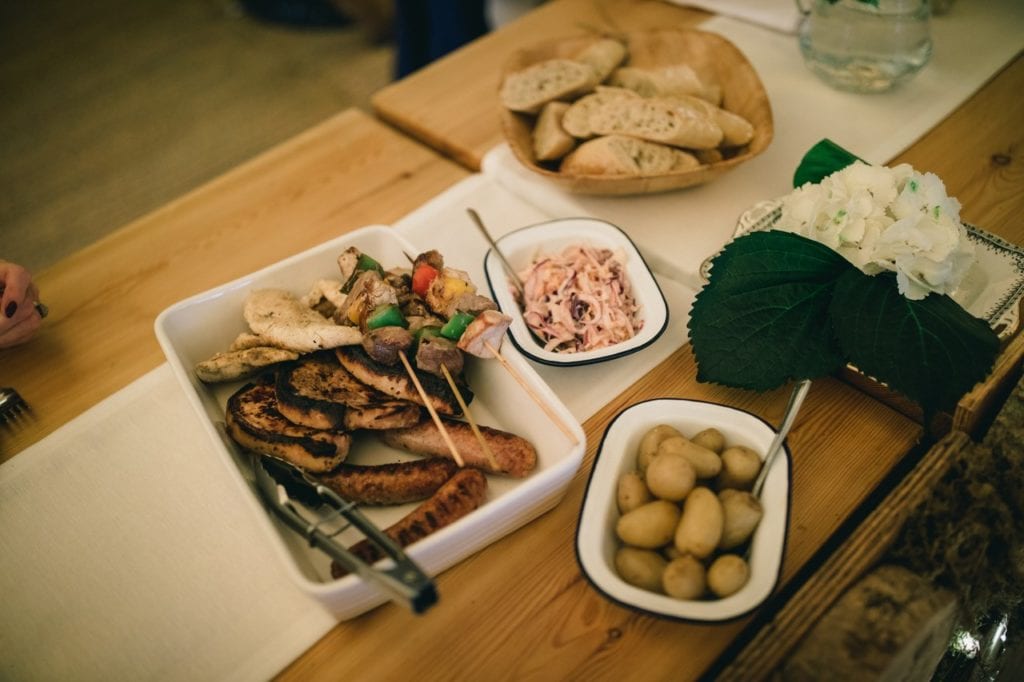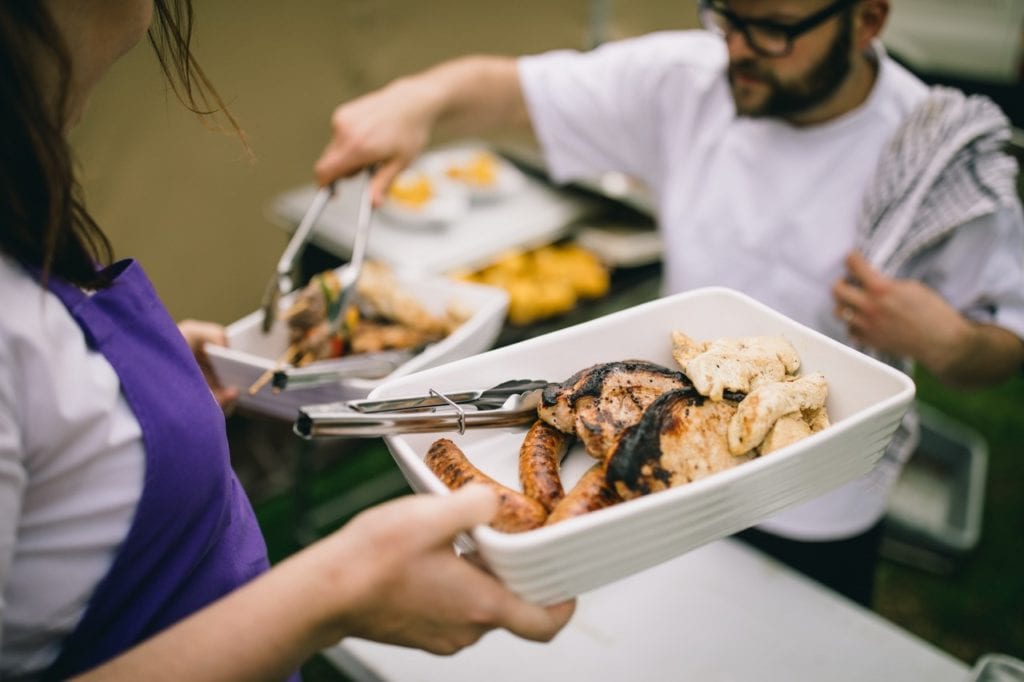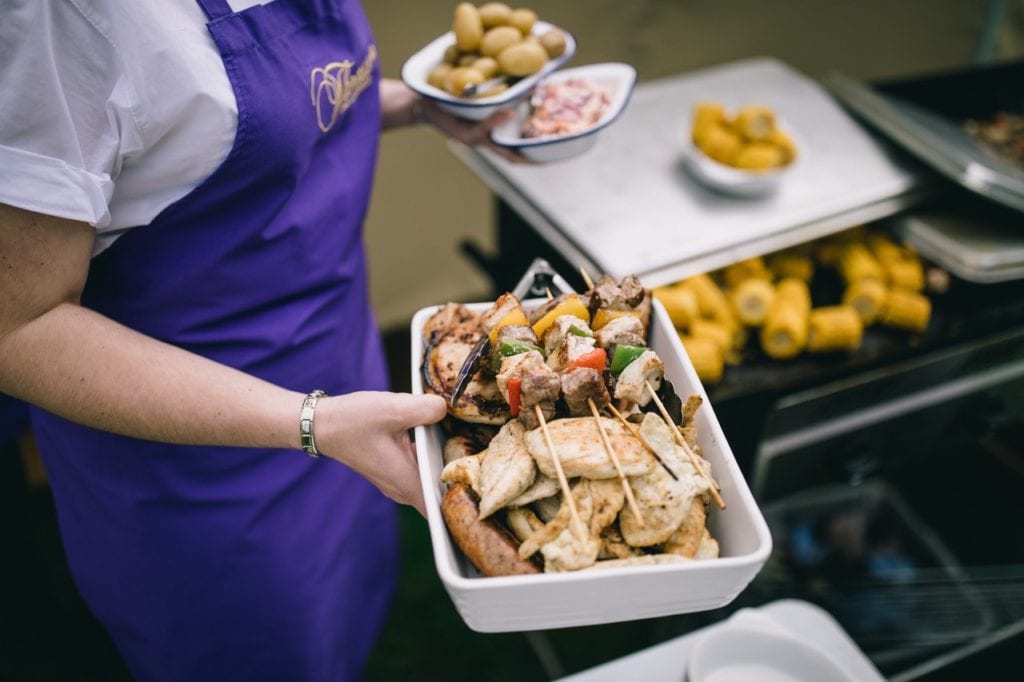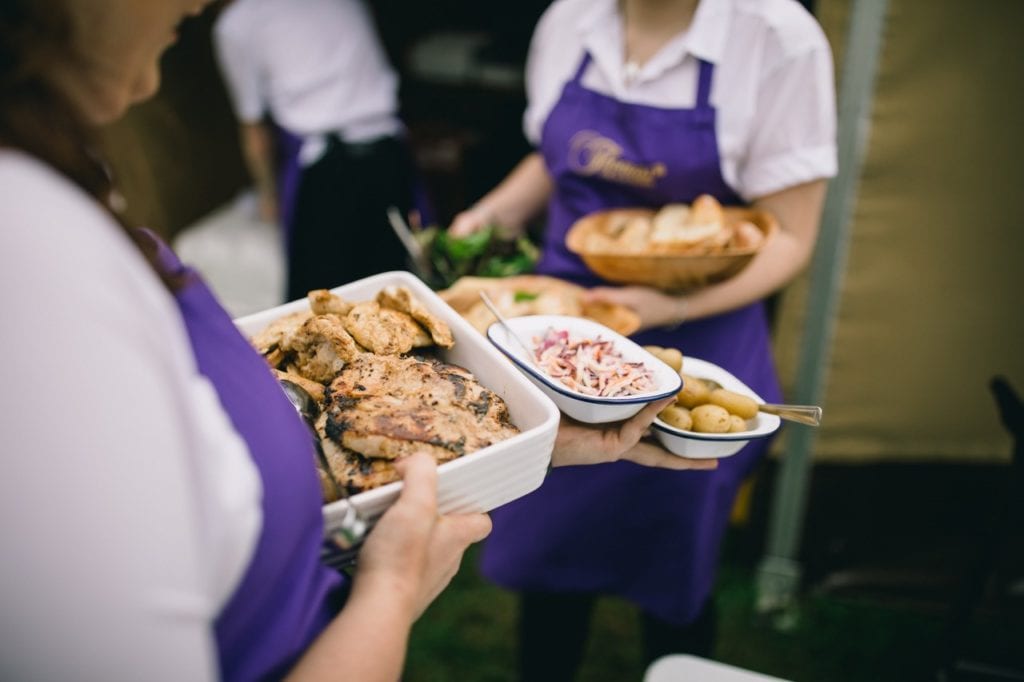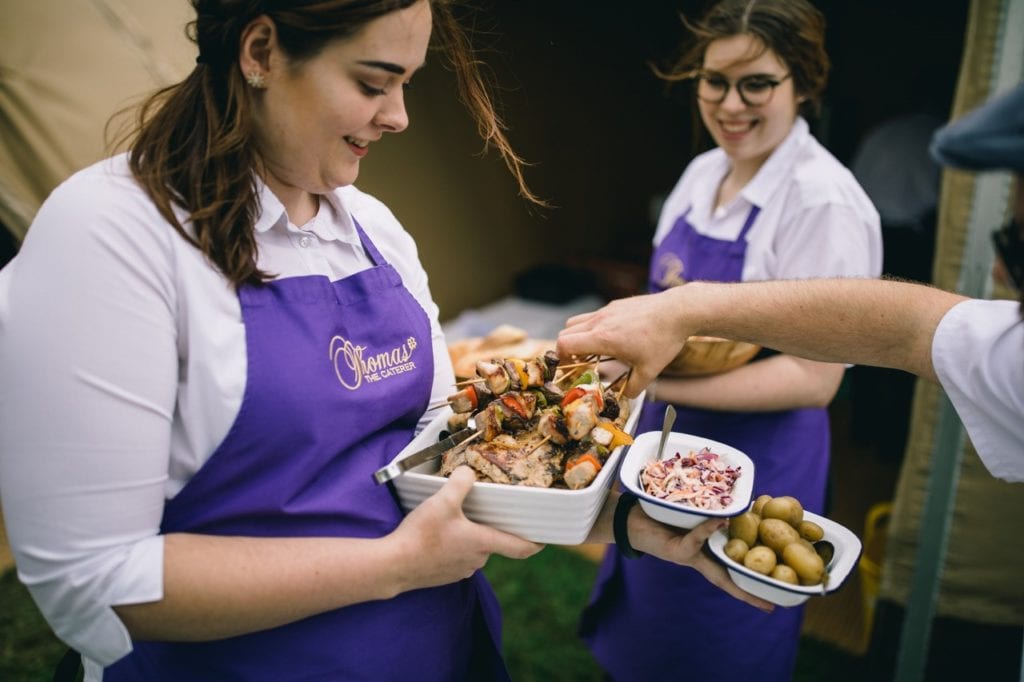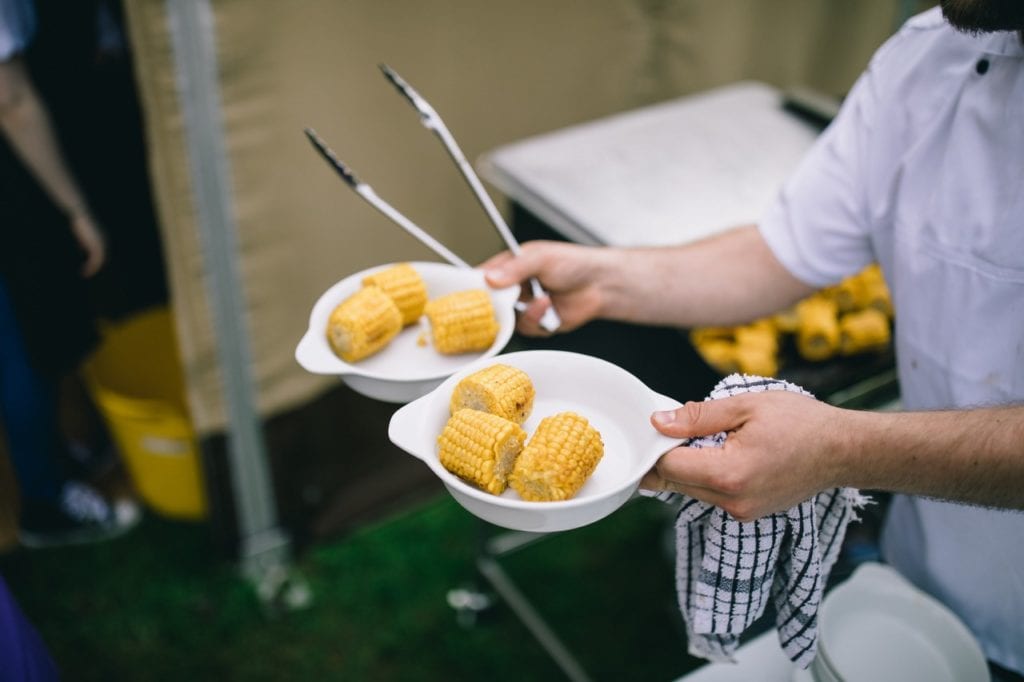 Dessert 
Build Your Own Sundaes
Chocolate brownies pieces, meringue kisses, crushed nuts, short bread crumbles and red fruits served with mixed ice creams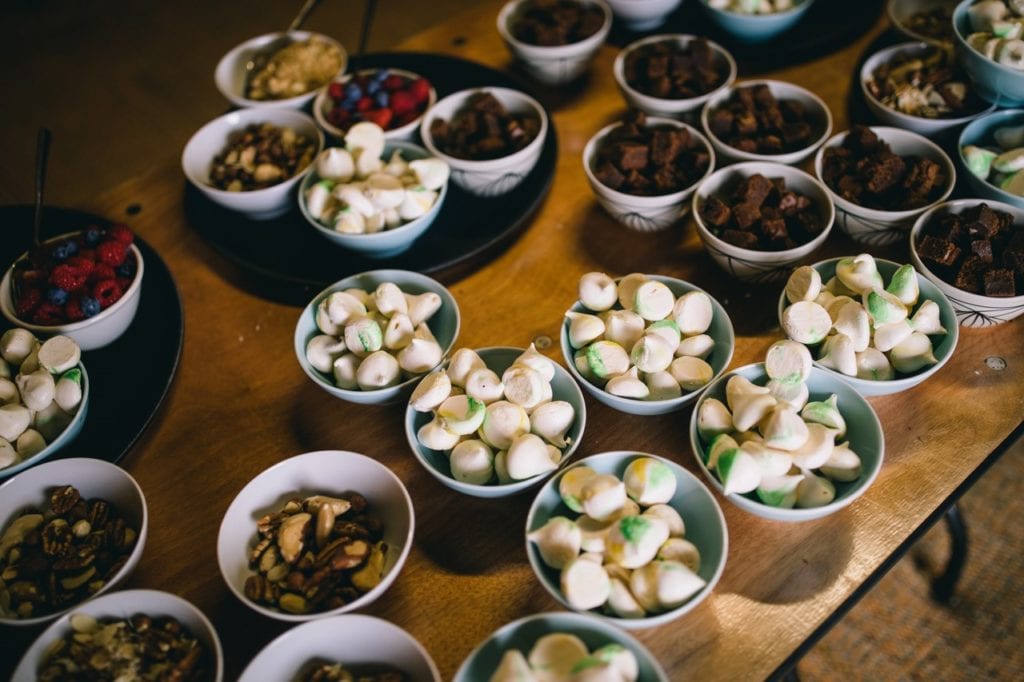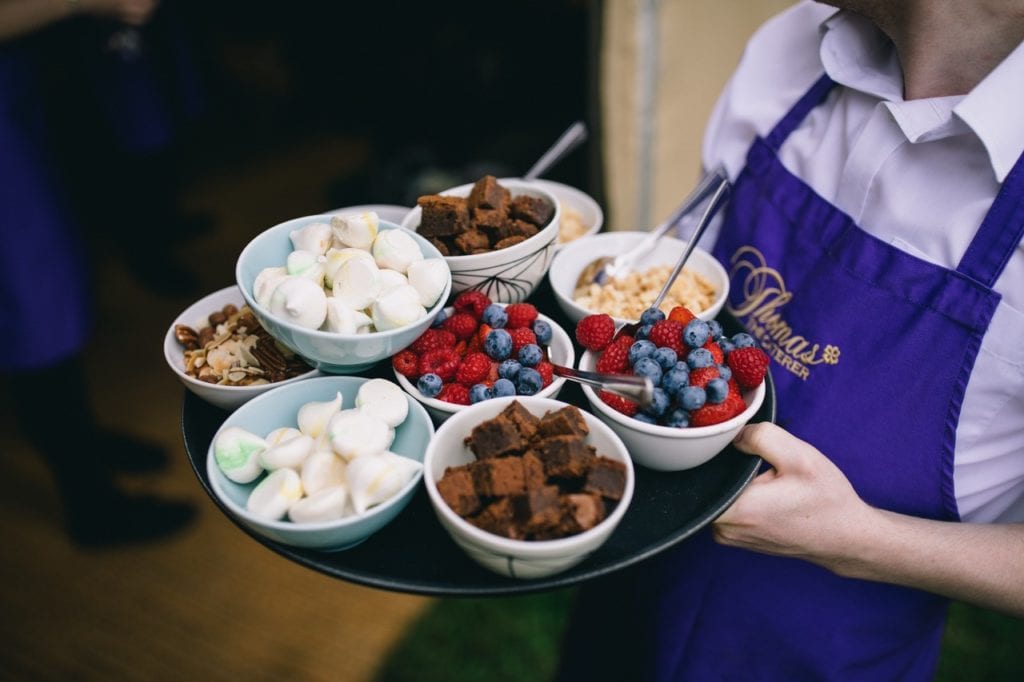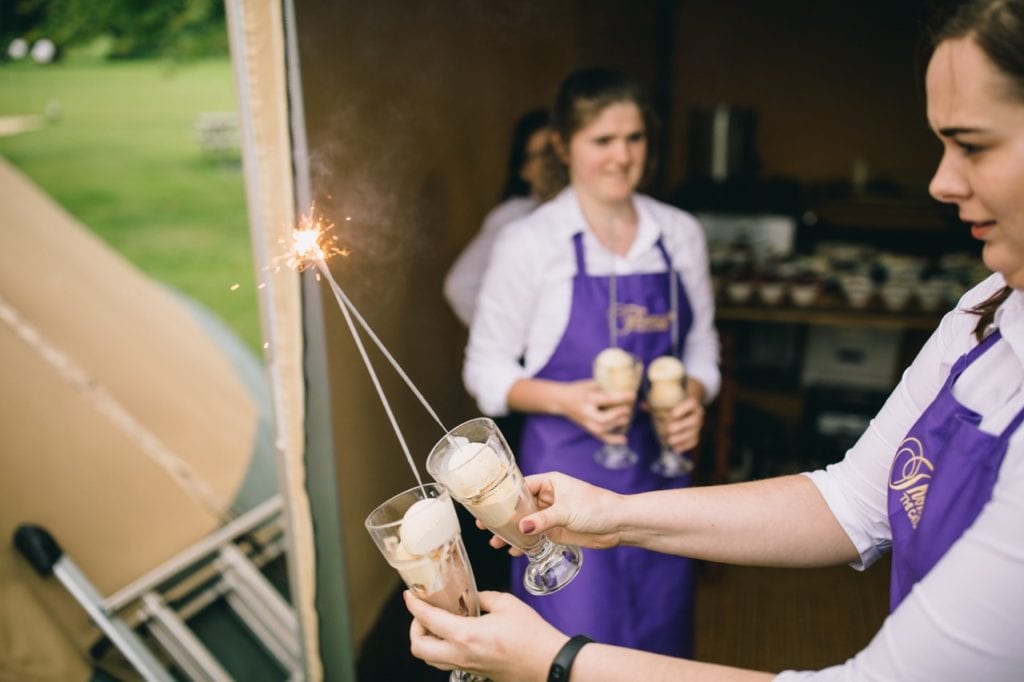 Evening Food
Kebaby- Moroccan slow roasted lamb, served in a pitta with cabbage slaw, triple cooked chips and garlic mayonnaise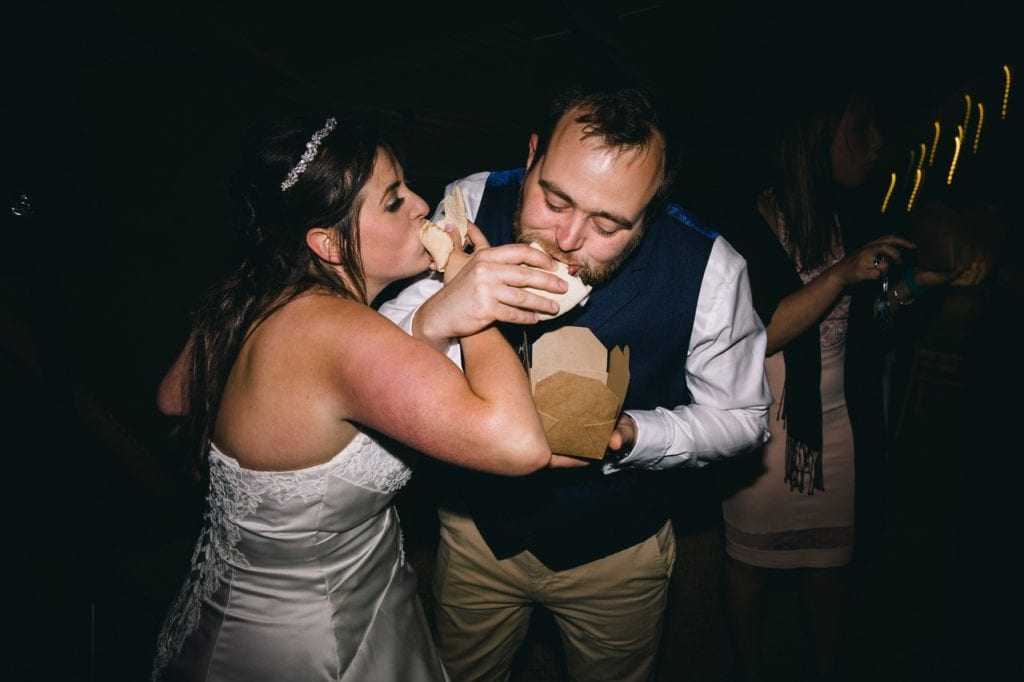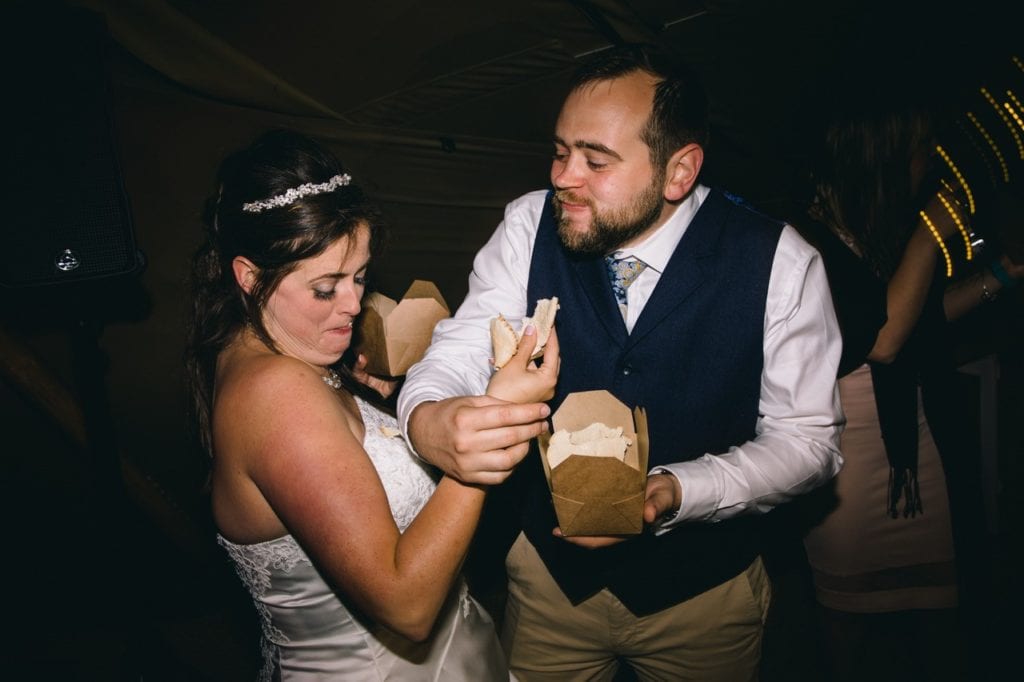 What did the lovely couple think of the food?
"Thomas was amazing from day 1! From our first consultation where he really listened to Adam and Myself and really took on what we wanted from our day. He didn't try and sell us anything and he designed our menu exactly how we had imagined it! He also took our parents concerns that we wanted a bbq for our wedding meal and turned it into a wedding standard banquet! The food was so important to Adam and I as it is a huge part of our personalities and Thomas reflected this in our food! He made great suggestions and seemed to really get to know us! He was genuine and really is the best wedding caterer……….EVER!
We wanted our personalities to be reflected through our food and he did this amazingly, he listened and really got to know us and designed the best menu ever Nothing was too much for him from recommending food and helping us choose our evening food that turned out to be the best kebab we have EVER.
All the food was incredible even the small touches like the sparkler in my dessert more to the point all our guests thought so too! we had so many comments like "the best food at a wedding EVER!"
Thank you Thomas!"
Love Steph and Adam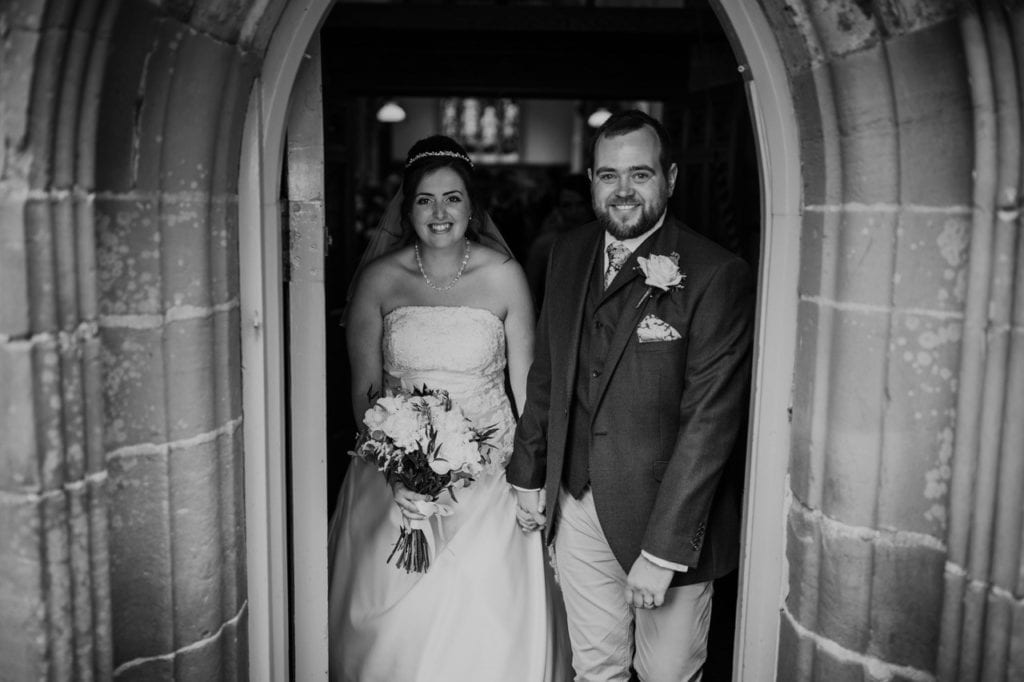 If you are looking to serve your guests "the best food at a wedding EVER!" get in touch on 0116 260 5034
Simply fill out the form, below and one of our team will be in touch.
*Please note prices start from £54 per person inc VAT
Get in touch
Check availability today!
Fill in your details and let's get started