If you are searching for the perfect wedding cake there is really only one lady to speak to and that is the uber talented Natalie O'Dowd of Yummy Little Cakes.  Seriously, these cakes are something else; visually stunning and most importantly they taste AMAZING.
Your wedding cake is more than simply something you cut as a couple while your guests snap away on their iPhones, it can be a bold focal point that sets off your theme perfectly. Gone are the days of a three tier sponge with the tiny bride and groom perched on top, today anything goes and your cake can say as much about your personality as your venue, dress – or wedding menu ;).
Just as we believe in giving every couple their dream menu, Yummy Little Cakes creates dream wedding cakes. Just take a look at these beautiful masterpieces, you can see the incredible attention to detail (from the hand painting to the edible gold leaf). This also shows what magic can be achieved when all your suppliers work closely together.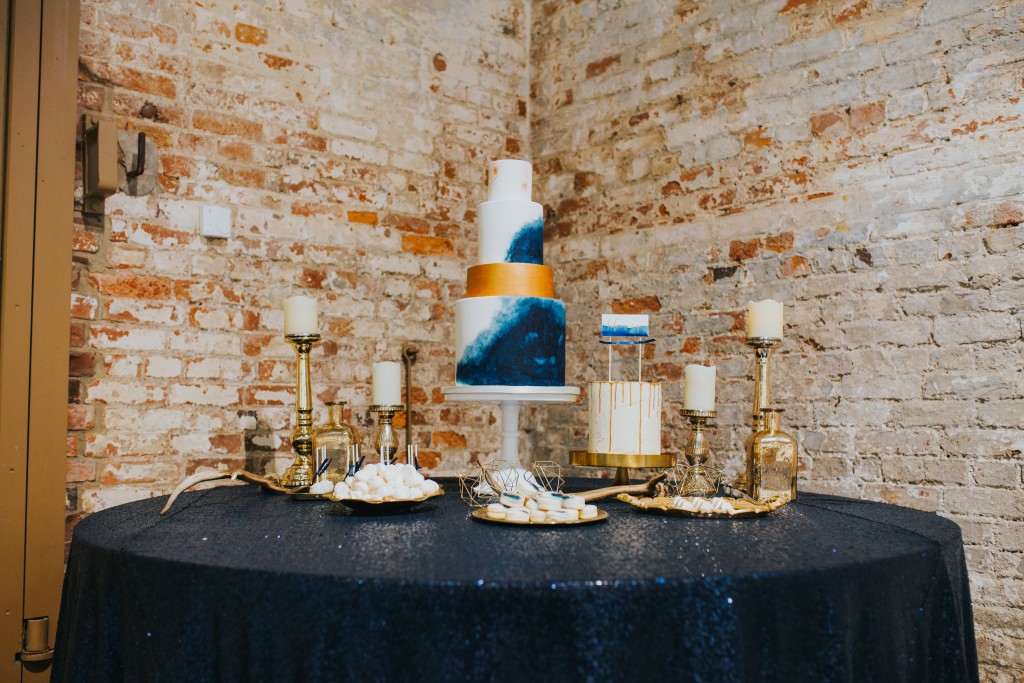 The cake in the centre is four tiers with a variety of flavours: Sticky toffee pudding and salted caramel; Persian love cake (pistachio rosewater and cardamom); Peach and prosecco and a large tier of Mocha (chocolate fudge with latte ganache).
It has been hand painted to match the colour scheme perfectly, with edible food colouring.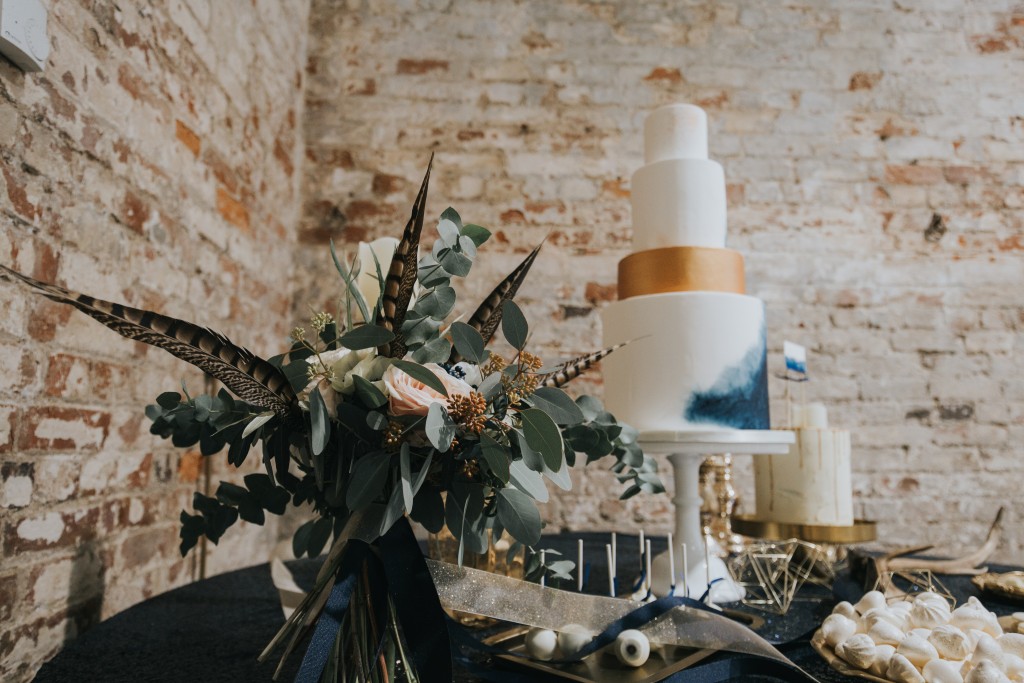 The smaller buttercream cake with gold drips is rhubarb and custard – Yum!
The little meringue kisses are bubble gum.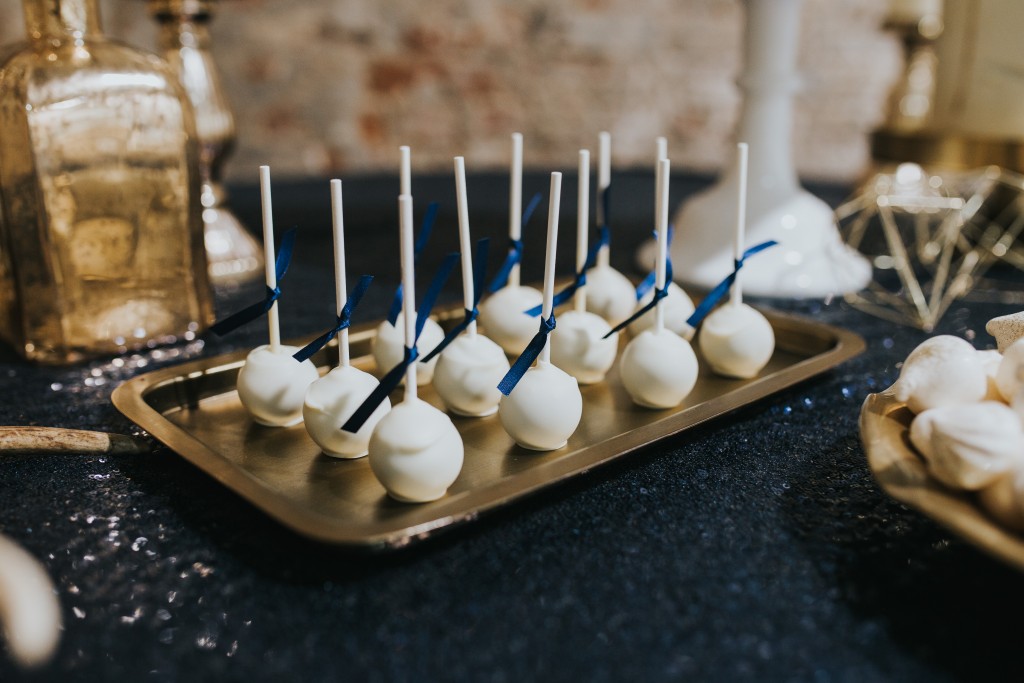 These playful Cake pop's are red velvet.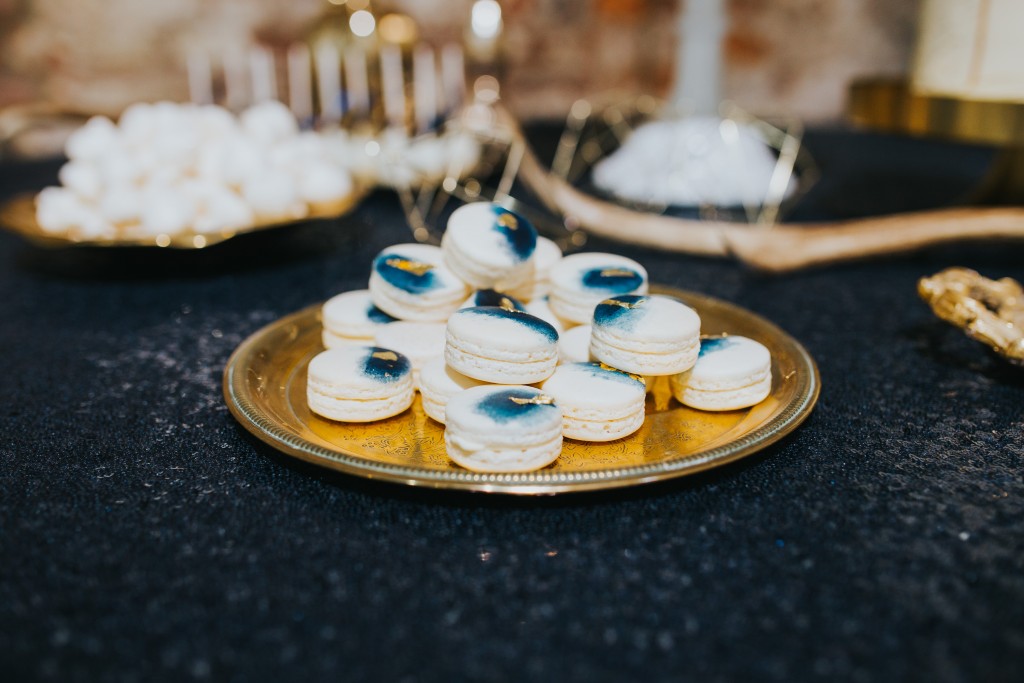 The Macarons are hand painted Oreo cookies and cream, finished with edible gold leaf detail.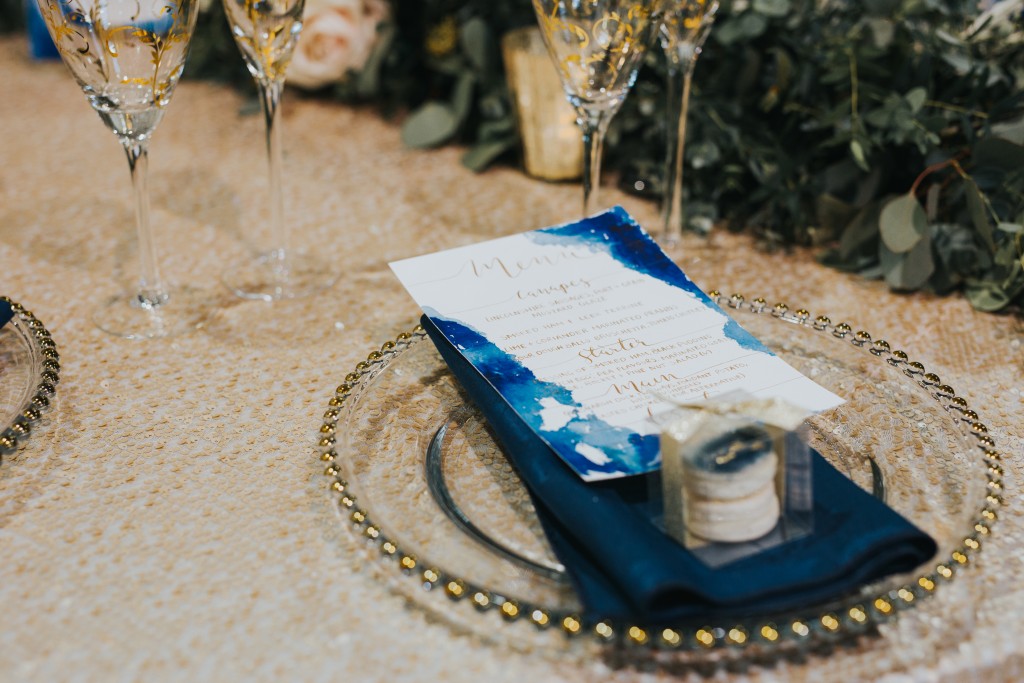 For more info or to speak to Natalie about your dream wedding cake contact Yummy Little Cakes: info@yummylittlecakes.co.uk
Cakes all by Yummy Little Cakes
Photography by Humpston and Bull
Stationery Polly and Me
Styling – Calke Abbey