Wedding Catering Tapas Style 
Small Plates, Mega Flavour



Your wedding food can be anything you want it to be. It really can. You fancy crispy calamari with a lime and chilli salsa – perfecto! Dream of heavenly manchego cheese that'll take you back to that lil bodega in Barcelona  – no problema. Or simply crave good ol' fashioned meatball marinara like'a grandma used to make'a –sì, naturalmente..Enjoy your wedding catering tapas style.

Honestly.  We don't do rules or stuffy etiquette, if you want it, you can have it. Anything goes. 
But here's the problem. What on earth do you pick? When you love so many different styles and influences it can be near impossible to select just one main course for you and your guests.
The solution is simple – don't...
Don't select just one dish, go for an array of dishes and serve your wedding breakfast tapas stylie. Include your favourites and don't be afraid to mix it up with different flavours and influences. The beauty being that there is loads of choice to suit every pallet and guests can eat as much or as little as they'd like.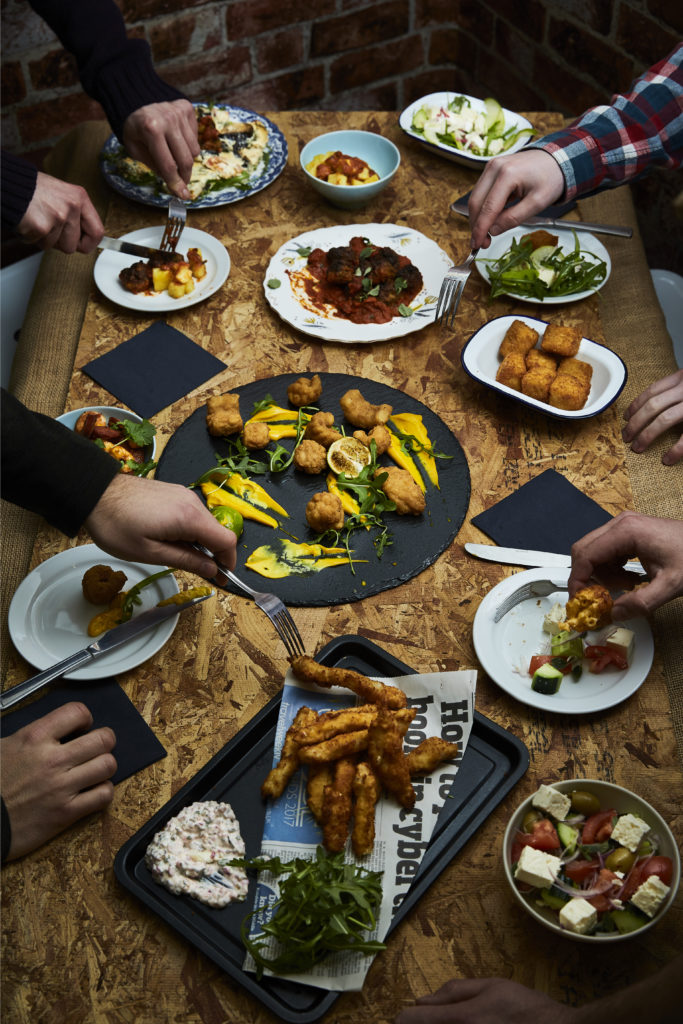 Mix it up
OK so you've got your classic Spanish influenced tapas dishes – patatas bravas, chorizo, garlic prawns, mini paella pans – all super yummy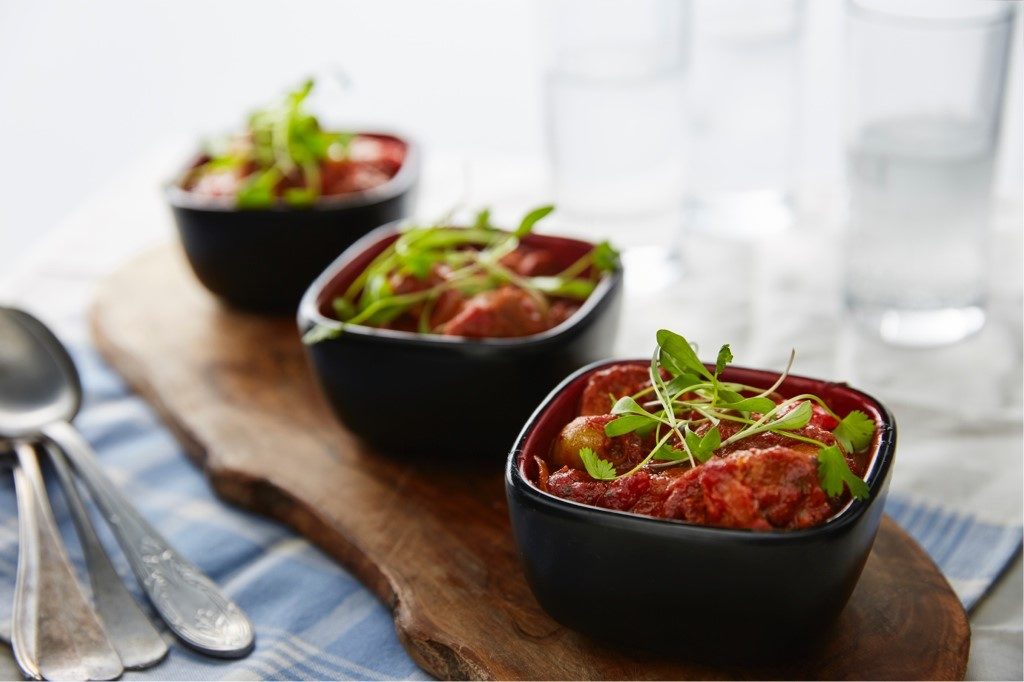 Then you've got your Italian favourites or Cichetti such as thinly sliced roast beef with salsa verde, ricotta and fig or crostini with gorgonzola, pear and walnut – bellissimo!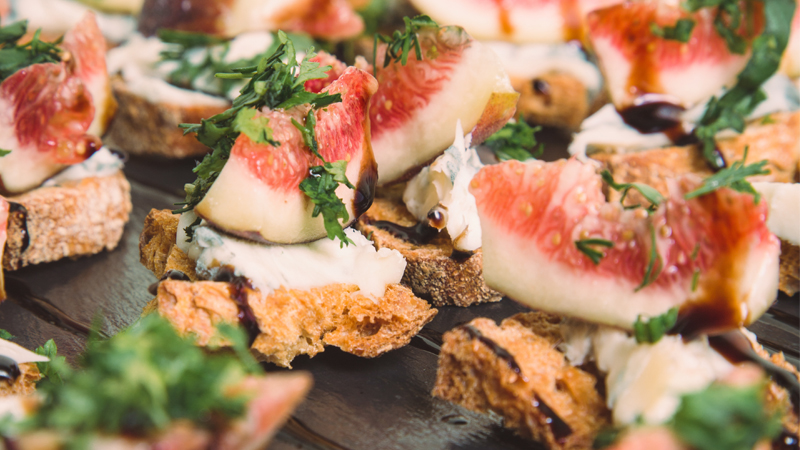 Go Greek with meze dishes of watermelon and feta salad, Dolmades (mince meat and rice wrapped in vine leaves), flat breads with baba ghanoush, homous and tzatziki – perfect.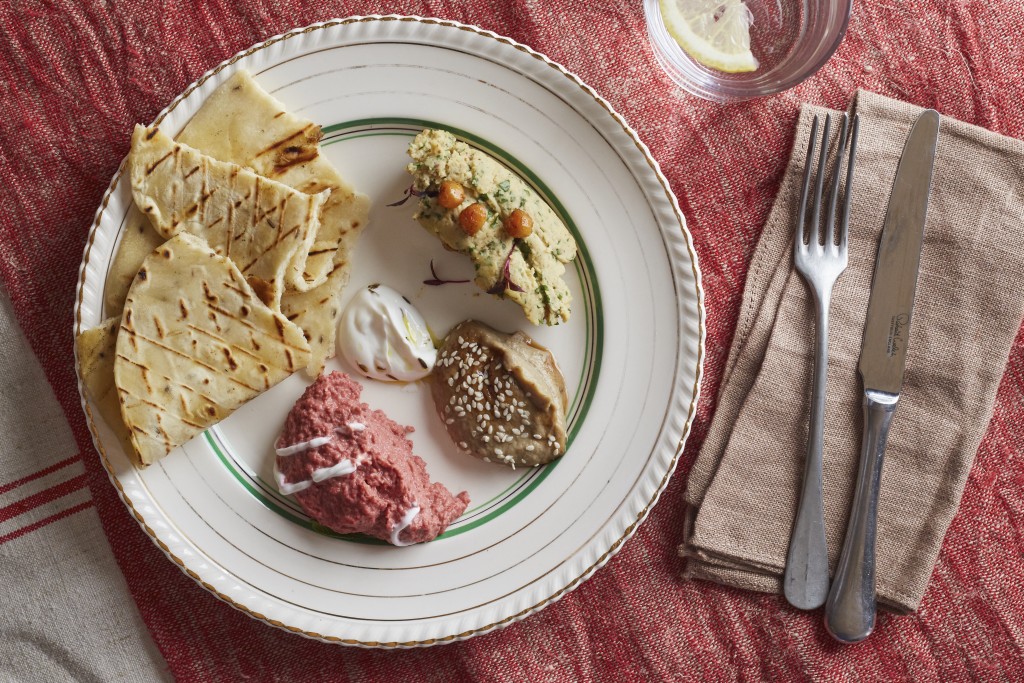 Or get inspired by some Asian delicacies such as soft shell crab with wasabi mayo, spiced squid with lime aioli, tempura prawns with sweet chilli or roast pork belly pancake with hoi sin sauce – wowzers!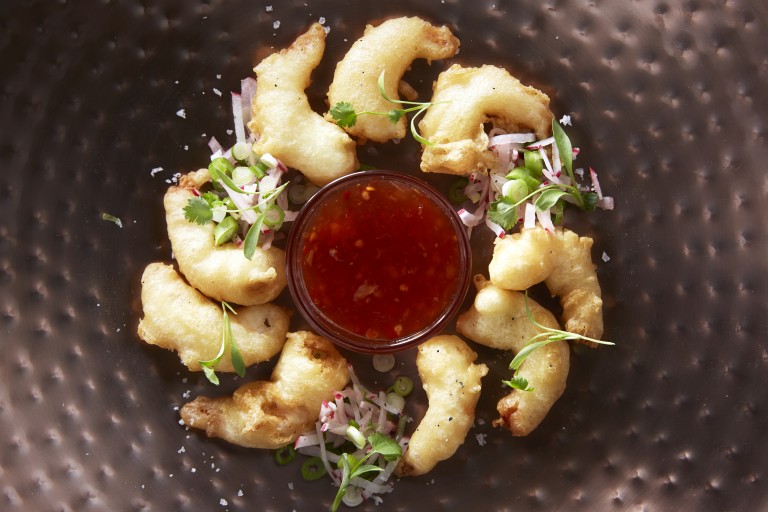 Look a little closer to home for Blighties finest – think black pudding croqutte with mustard mayo, crispy pork belly and apple sauce or lemon and black pepper cod and hand cut, triple cooked chips – right Bobbie dazzlers!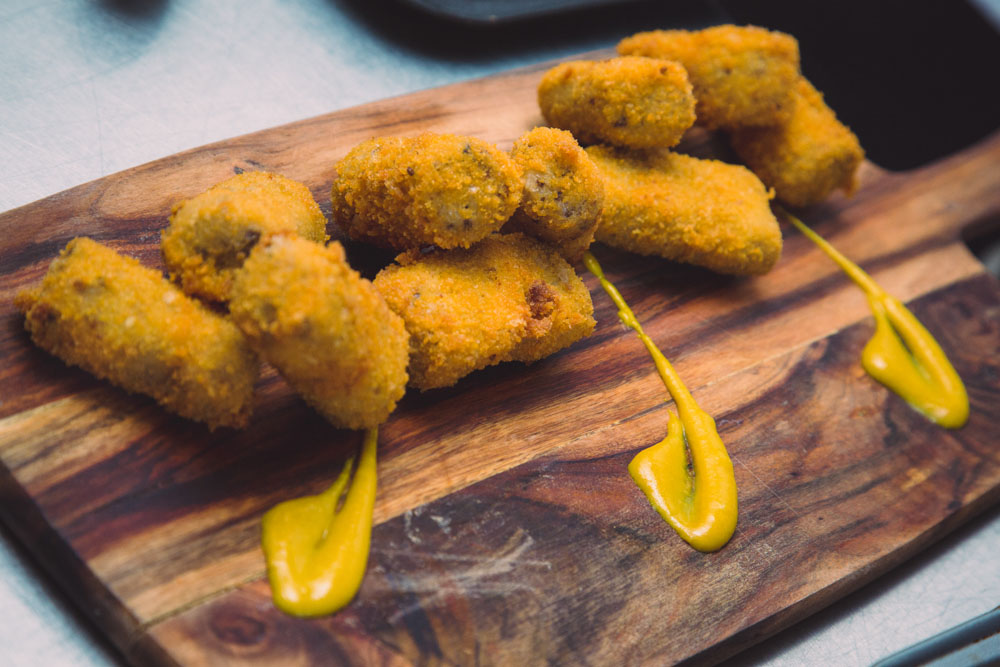 Is a tapas menu for you?
This style suits a more chilled-out wedding  – working like a dream in a tipi or yurt on long, low tables.
Be prepared for a more relaxed service with dishes coming out at a slightly slower pace than a traditional three course meal – Don't worry there will be plenty of food, we'll keep on coming.
You'll be restricted on how you dress your tables as we'll need loads of room for the different dishes so no giant flower centrepieces or vintage tea sets I'm afraid.
Hungry for a little more tapas? Here's a few tapas style wedding menus we have created recently:
Tapas Main
Pasta Pesto and Bacon Bites
Avocado, Mint and Tomato Bruschetta
Pork and Chorizo Meatballs
Lemony Coriander Chicken Patties
Beef Shin Ragout
Sweet corn, Mozzarella, Sunblushed Tomato and Basil Croquette
Patatas Bravas
 Grilled Courgette, Parmesan and Lemon
Greek Salad with Feta and Olives
The Main Event
Tapas Style
Patatas Bravas
Salt and Pepper Deep Fried Squid
Meatball Ragu
Chorizo Roast Prawns
Mac and Cheese Bites
Manchego and Parma Ham Schnitzel
Aubergine Three Cheese Cake
Goats Cheese, Spinach and Apple Salad
Greek Salad.
Fancy talking tapas? Then give us a call 01163 260 529. We'd love to hear what dishes you'd include.