Welcome to Wedfest
Alex and Nick's festival style wedding in the heart of rural Leicestershire
Alex, a teacher and Nick, a lawyer both share a passion (or should that be an obsession) with food. Both adventurous eaters who love a variety of different styles, they wanted their wedding menu to be something truly special. Food that told their story. I was literally over the moon when they asked me to cater their very own Wedfest.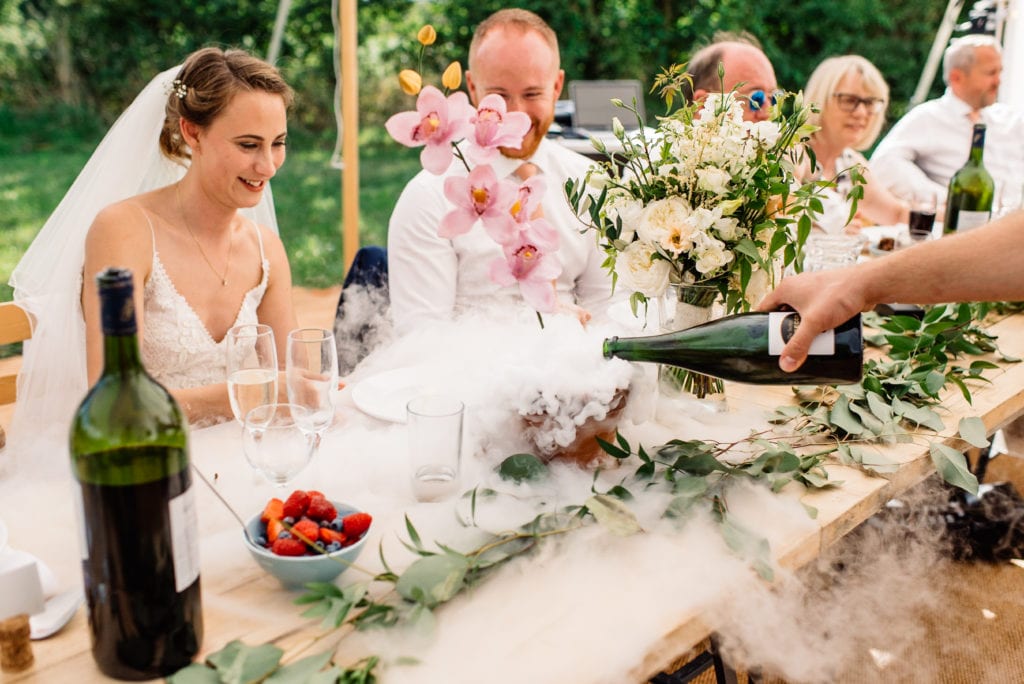 Their festival style wedding took place at Nick's parents' home in the heart of Leicestershire countryside. An outdoor ceremony in the beautifully landscaped garden before a reception under a Sperry tent over-looking the mini festival village they'd created. Blessed with a picture-perfect summers day, the setting looked the quintessential English country garden; adorned with vibrant coloured bunting, hay bales and wheelbarrows filled with chilled beers.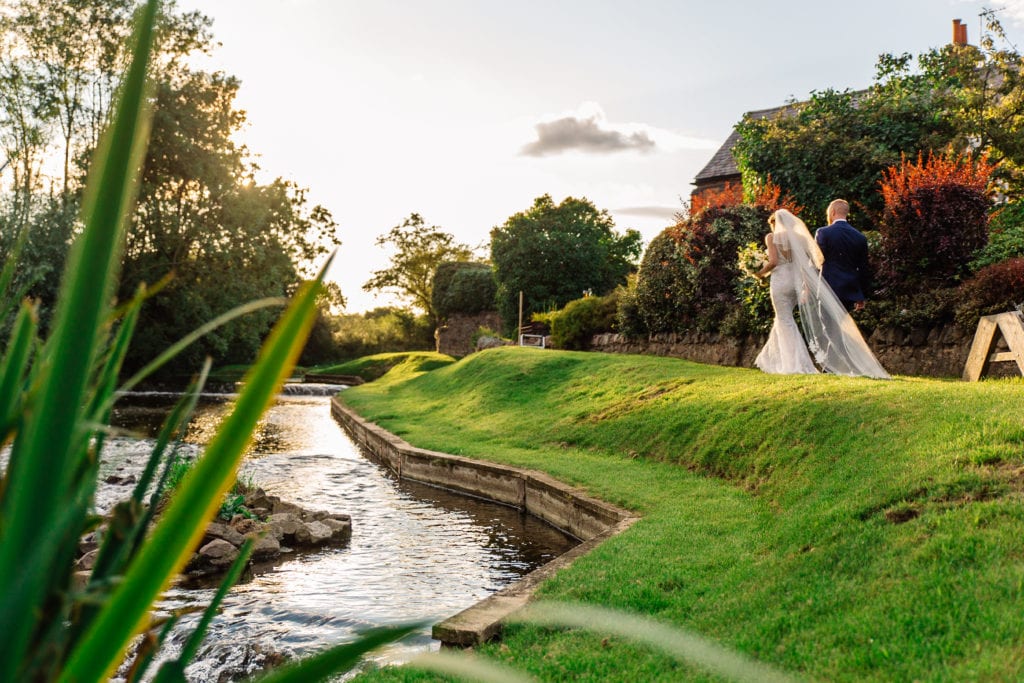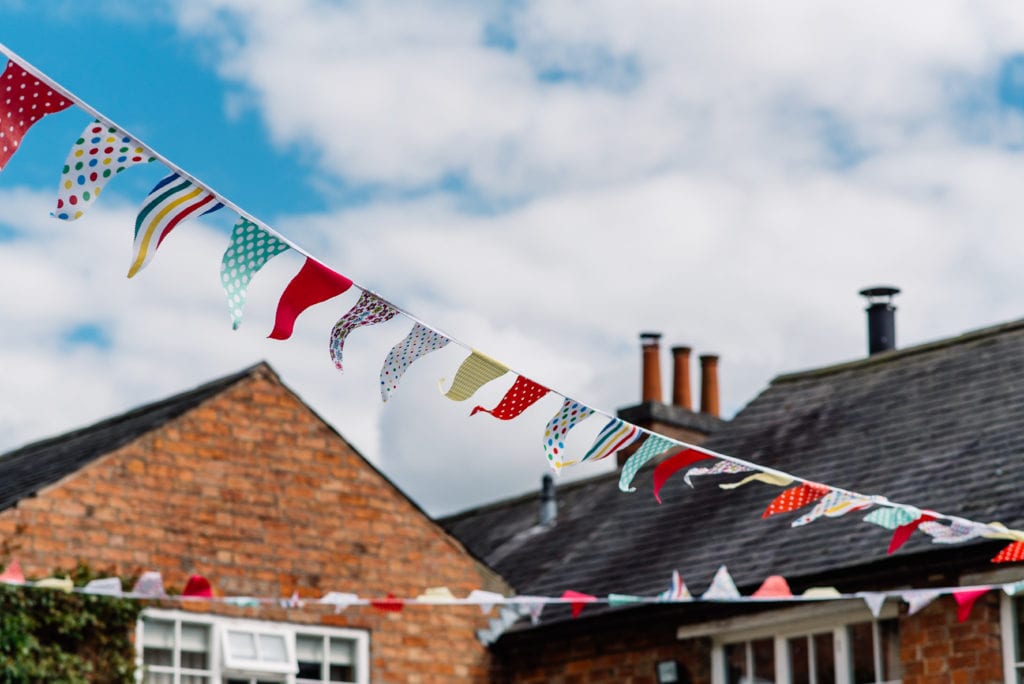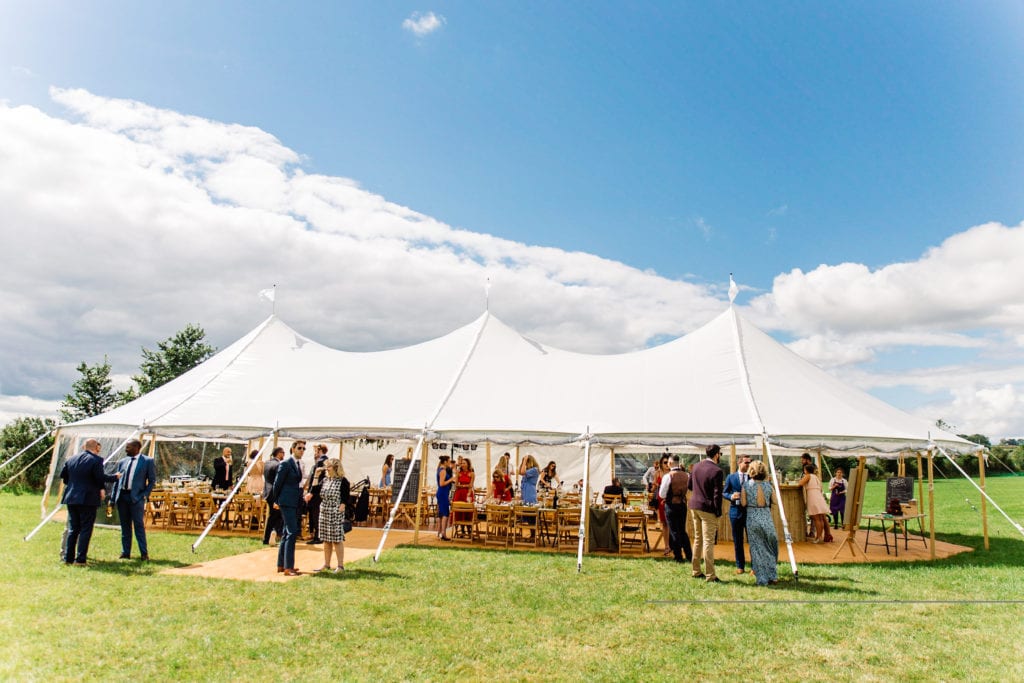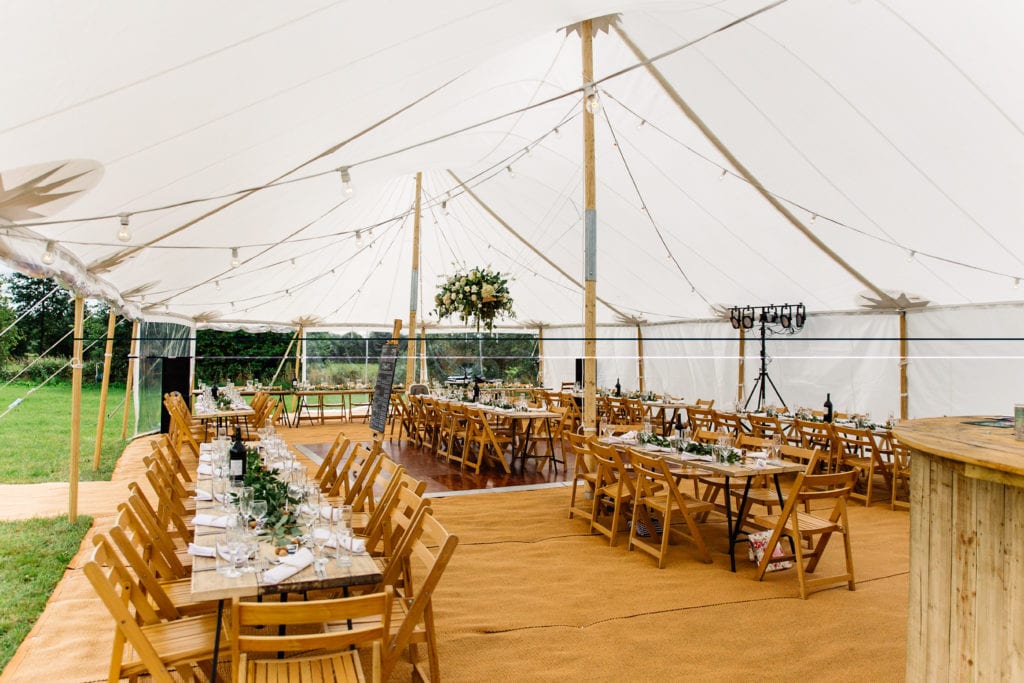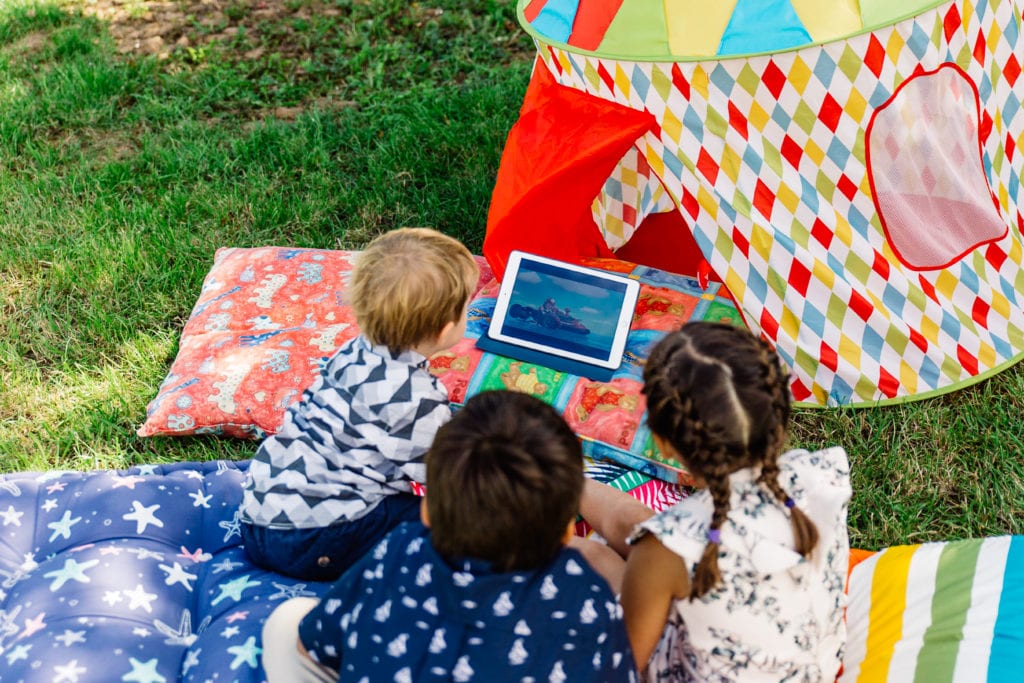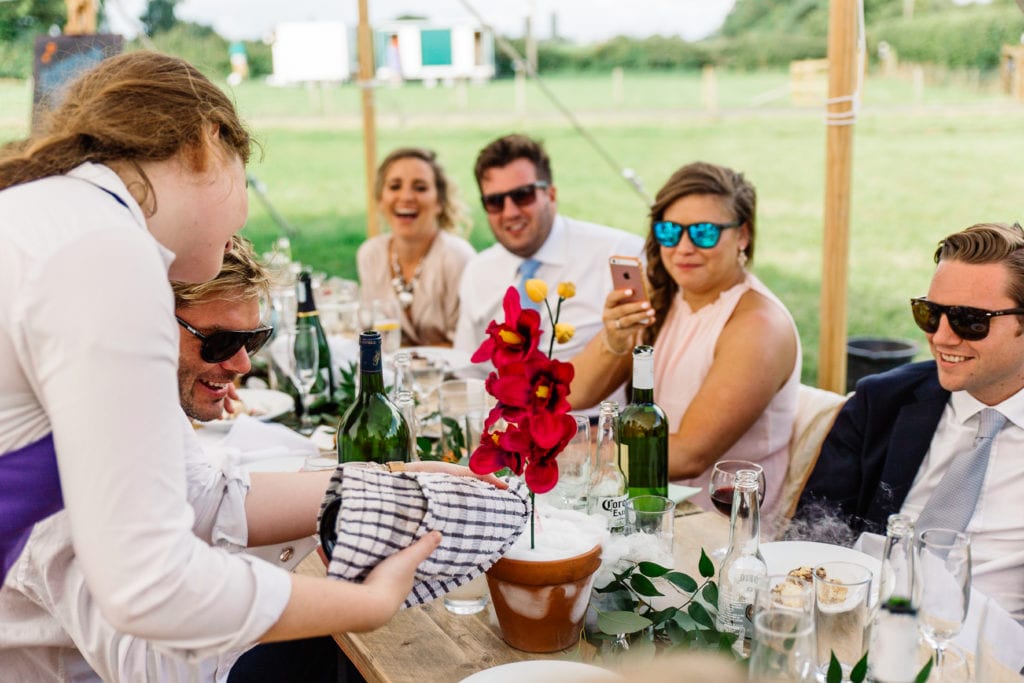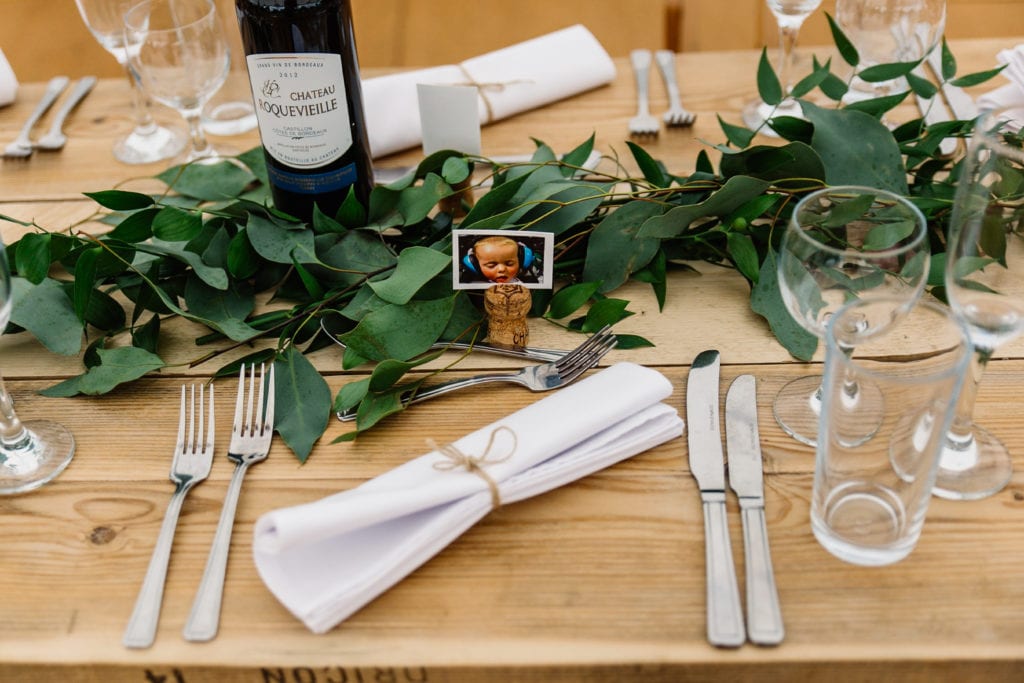 Guests were invited to 'find their face and take their place' on the long wooden tables where they were served a corker of a wedfest feast that had everyone talking about it for weeks.
So what did they eat?
When I first met this cool couple, they told me how much they loved food that was adventurous, beautifully presented and a little playful.
For the canapes I worked in an array of flavours and influences from Asian to Italian. Keeping it light but lots of different tastes and textures.
Alex loves seafood and Asian flavours so we went for ginger and lime crab. The main was roast rump of lamb with polenta cake to combine some of their favourite dishes.
The dessert was epic! Build your own pannacotta with loads of chocolatey, fruity, sweetie goodies served with dry ice – rising up from plant pots to add some theatre.
We made a Brownie wedding cake – and YES it tasted as good as it looks.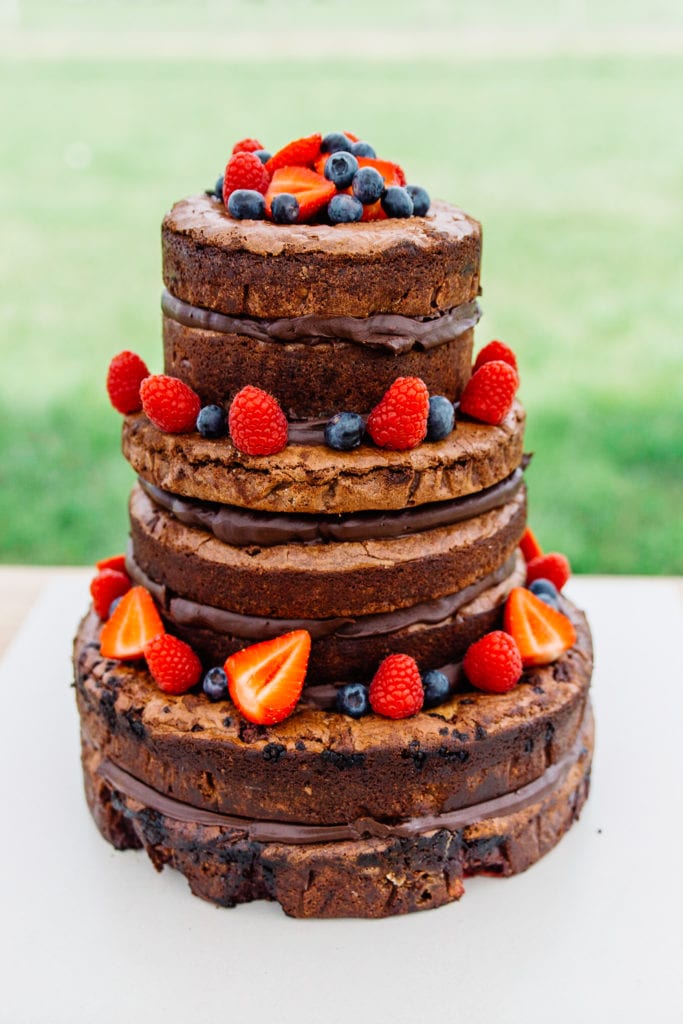 All photos by the insanely talented Nikki Cooper Photography.
Here's their Wedfest menu in full
Canapes

Dolcelatte, fig and fine herb bruscetta, balsamic reduction
Pea and chorizo croquette, lemon mayonnaise
Salt and pepper squid, Aioli
Vietnamese chicken nem, sweet chilli dipping sauce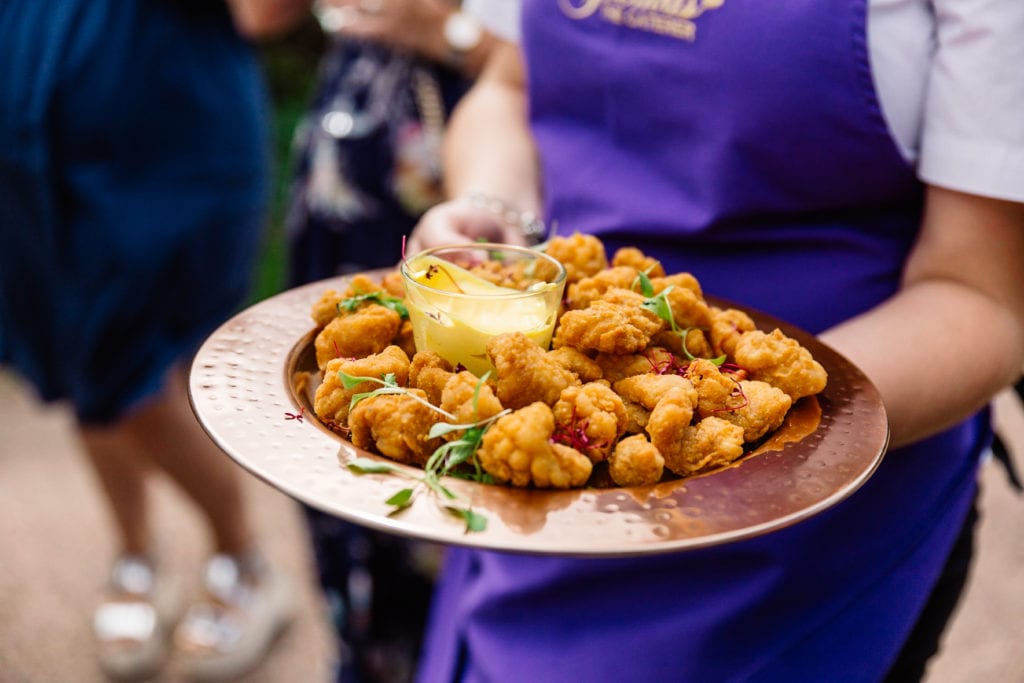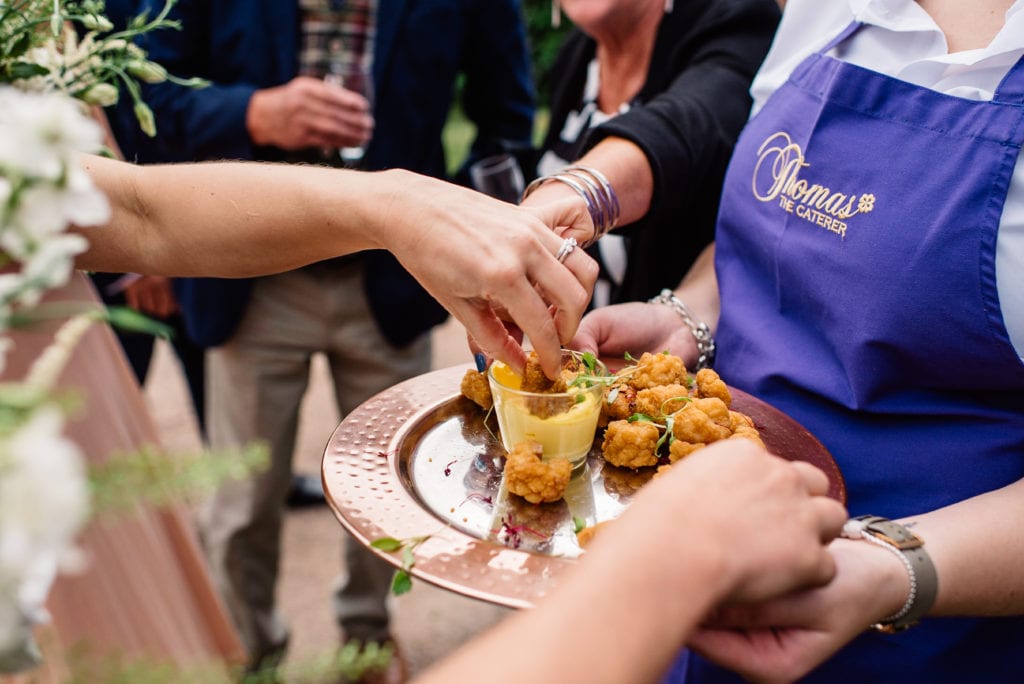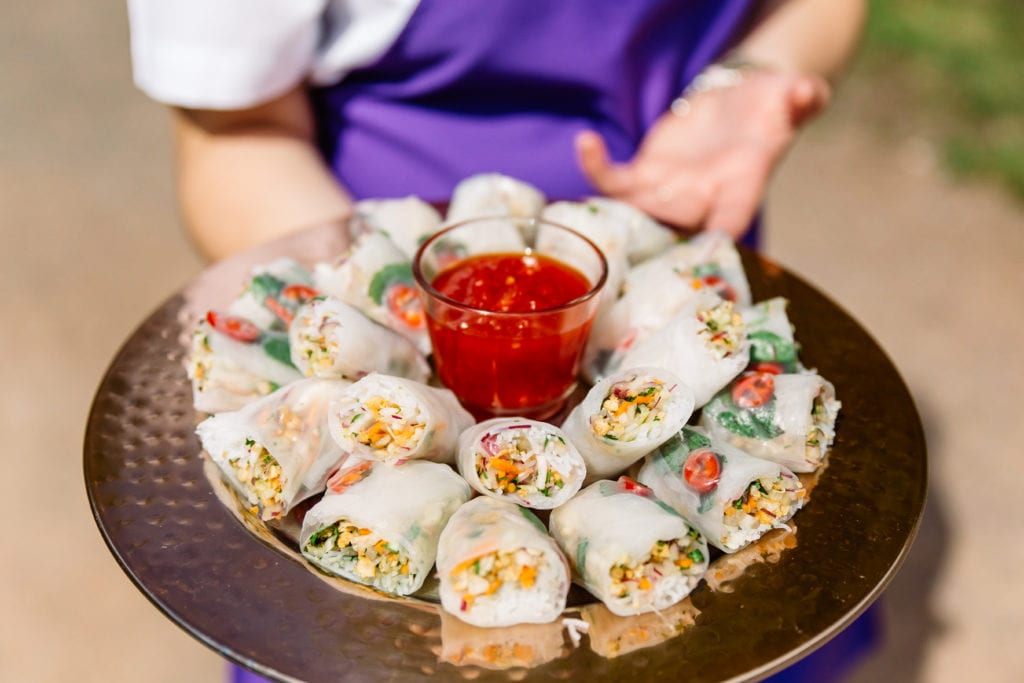 Assiette of Mixed fish
Ginger, lime, cucumber crab mille feuille chive dressing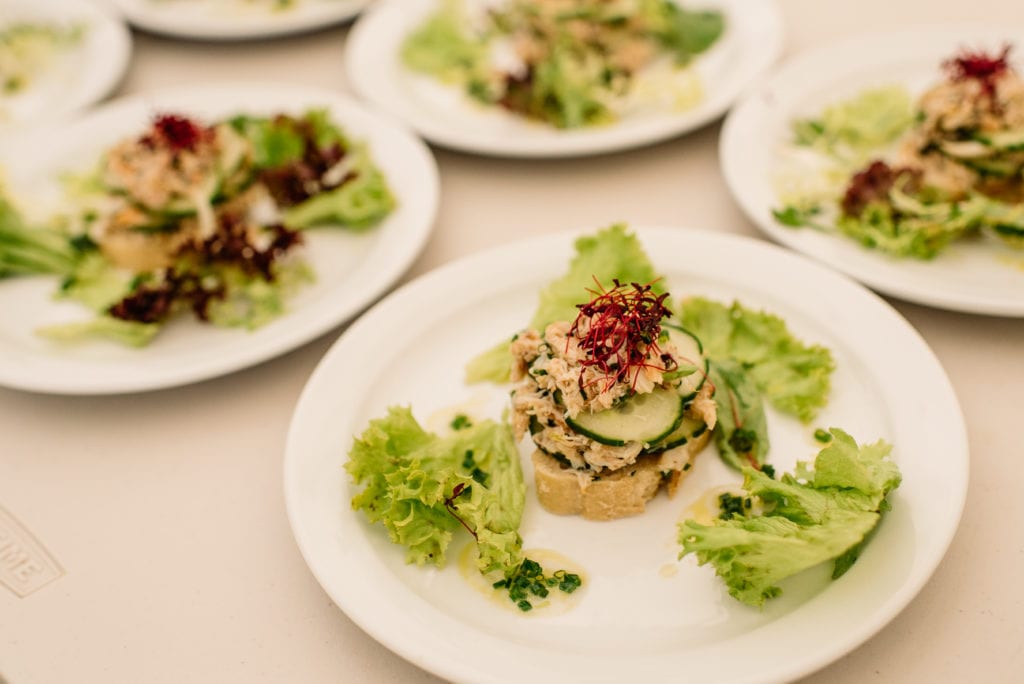 The Main Event
Roast rump of lamb, salsa verde, olive and herb polenta cake, grilled courgette and marinated aubergine.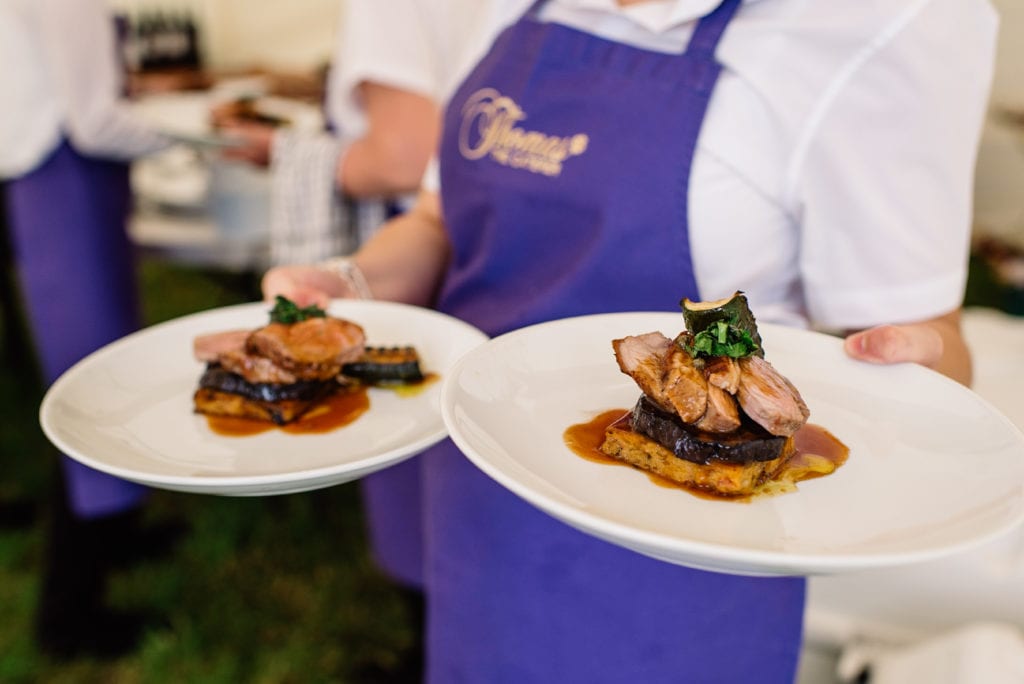 As a finale
Pimp your Pannacotta,
Vanilla pannacotta served with….
Chocolate soil, shortbread crumbles, brownie bits, red fruit compote, meringue kisses, served over dry ice. To share with loads of theatre!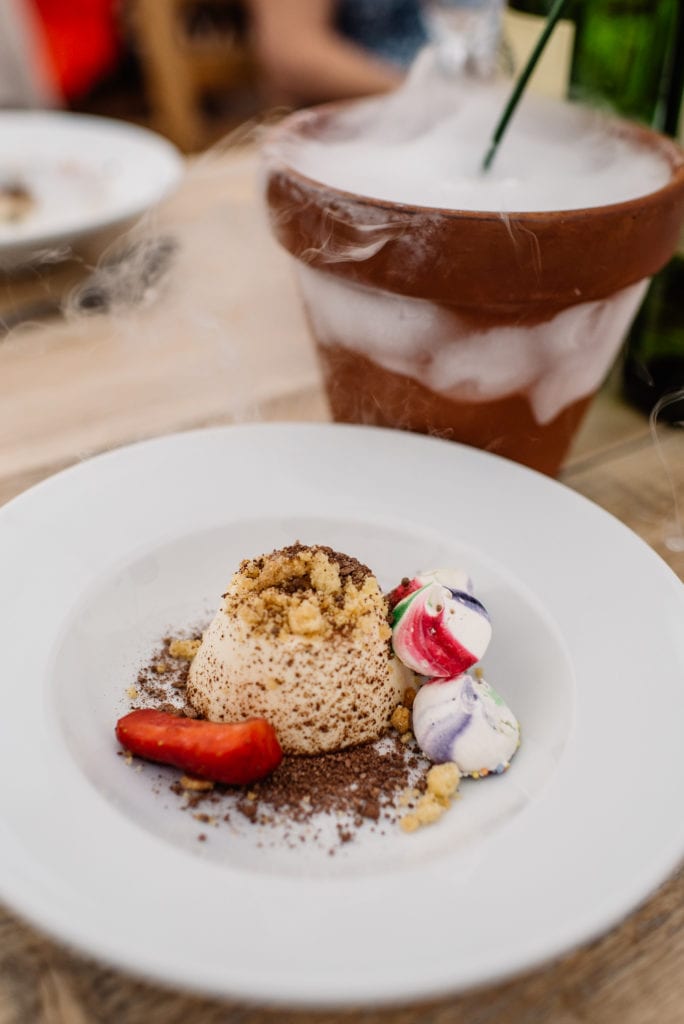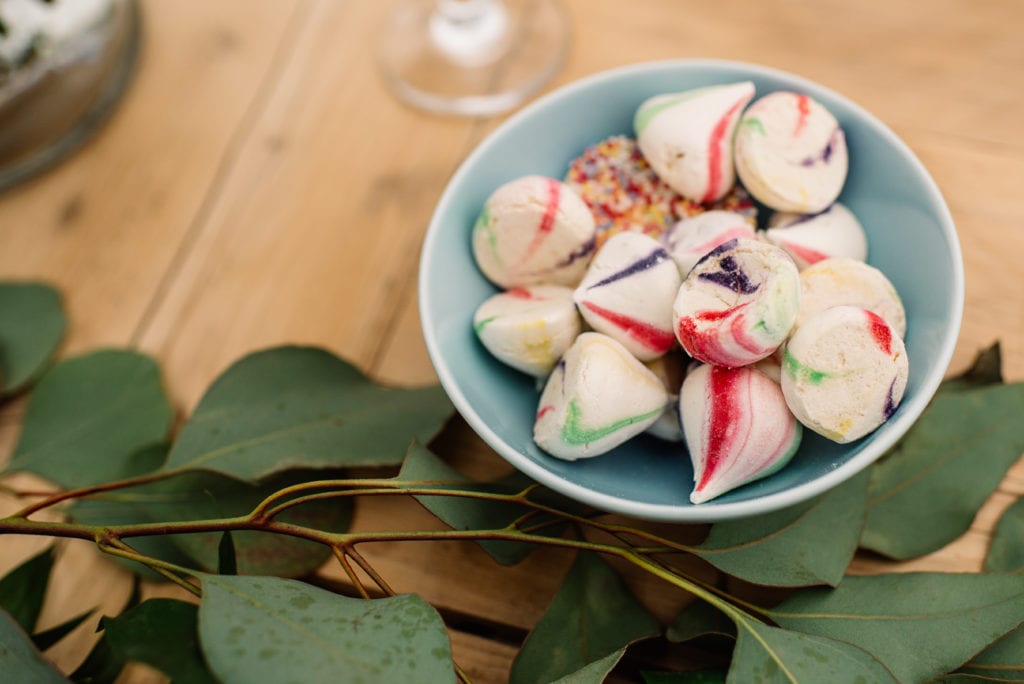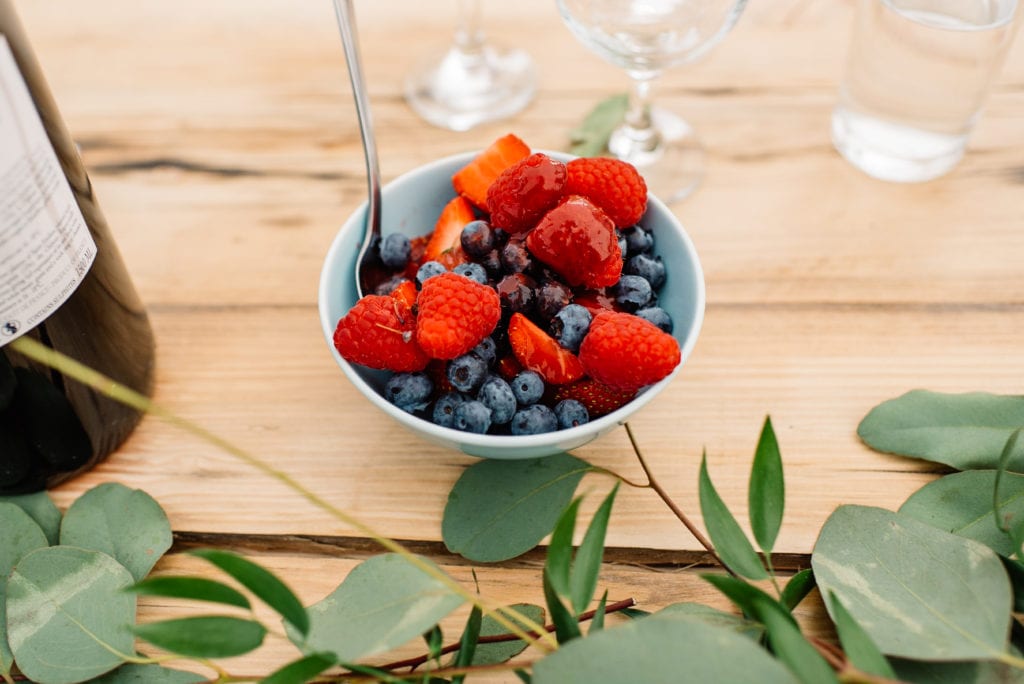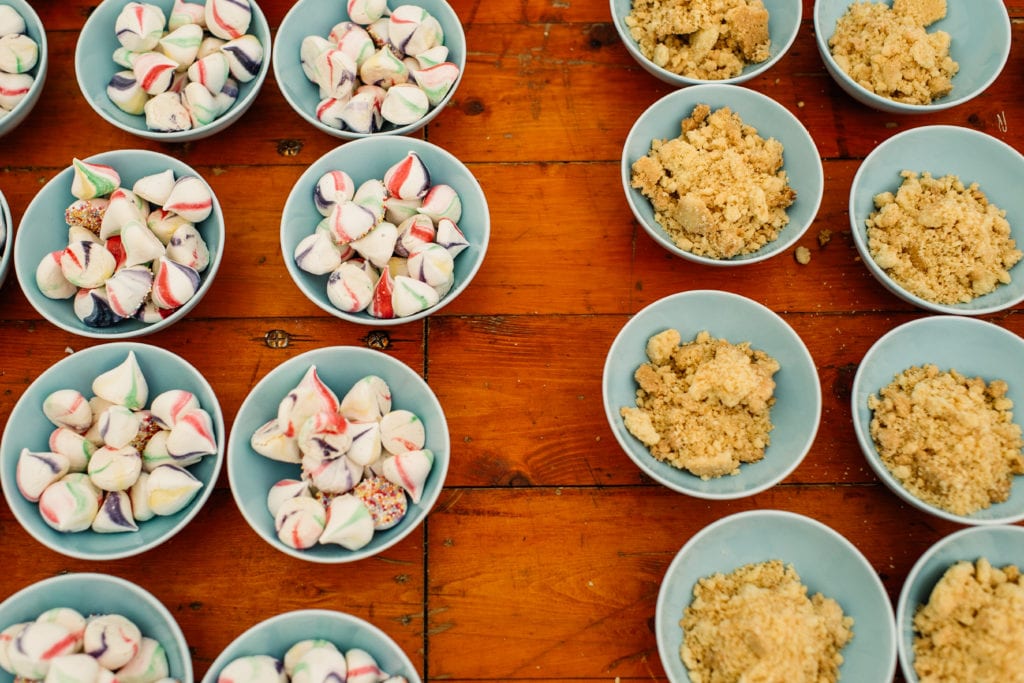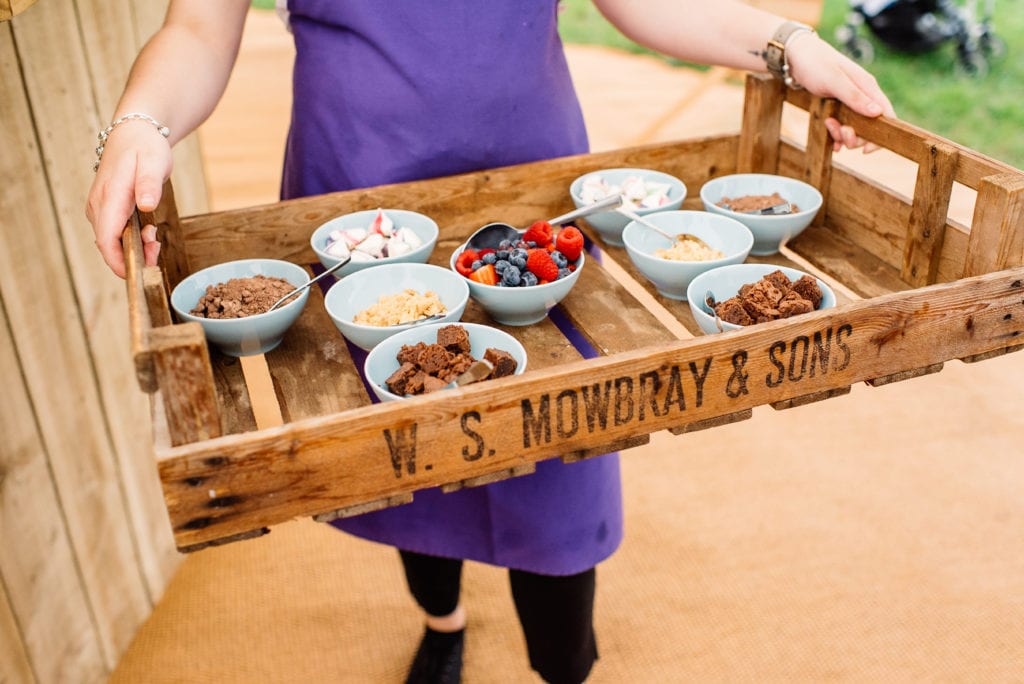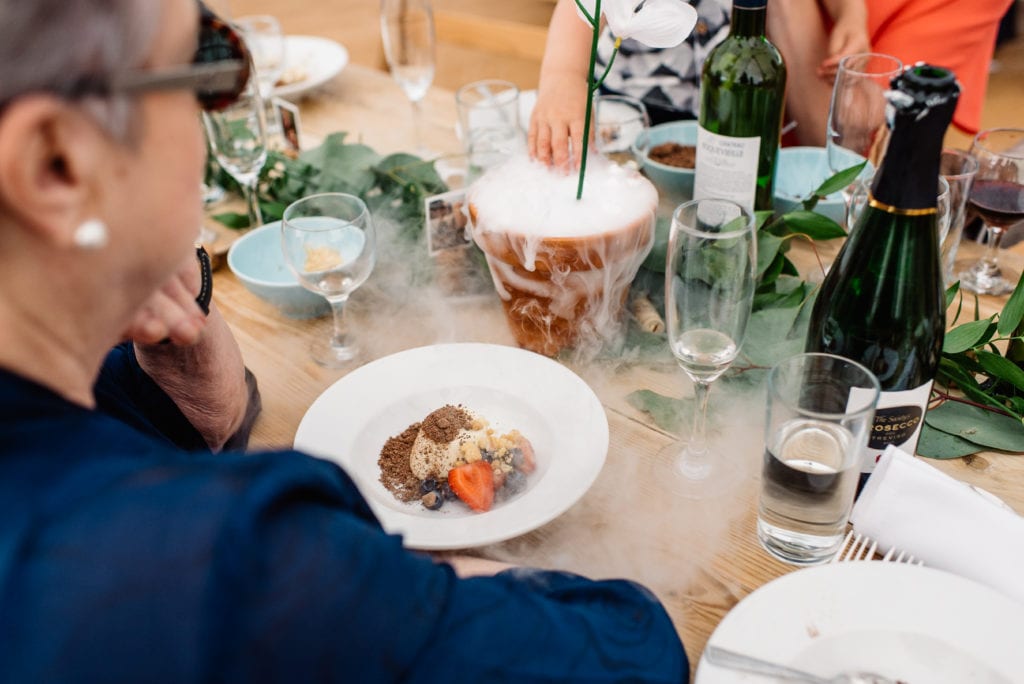 Brownie Cake
Three-tiered brownie cake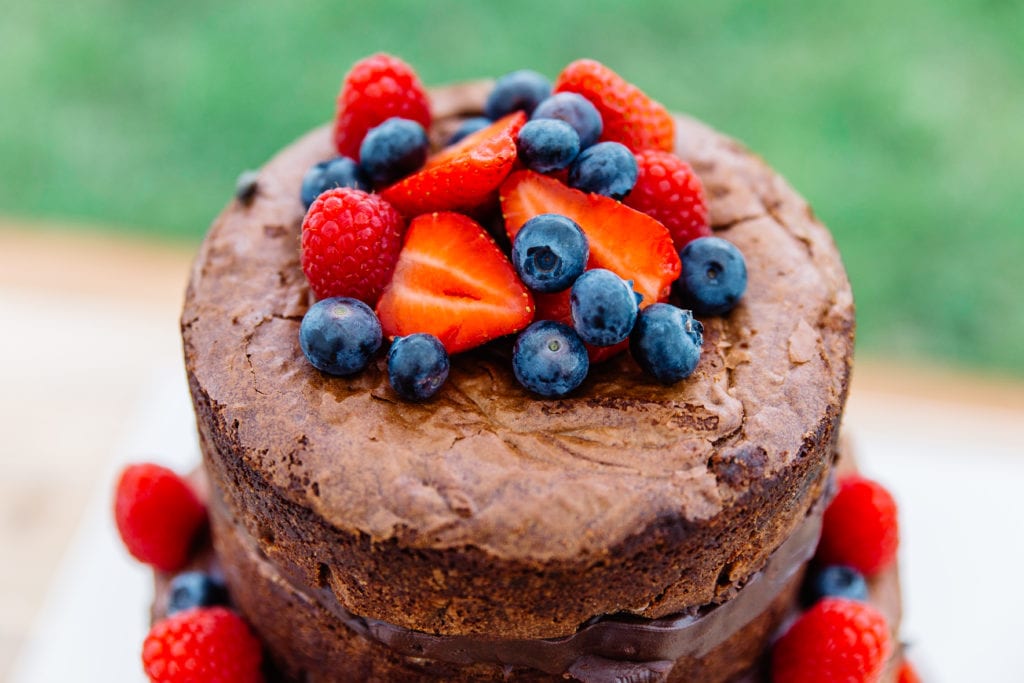 Cheese Platter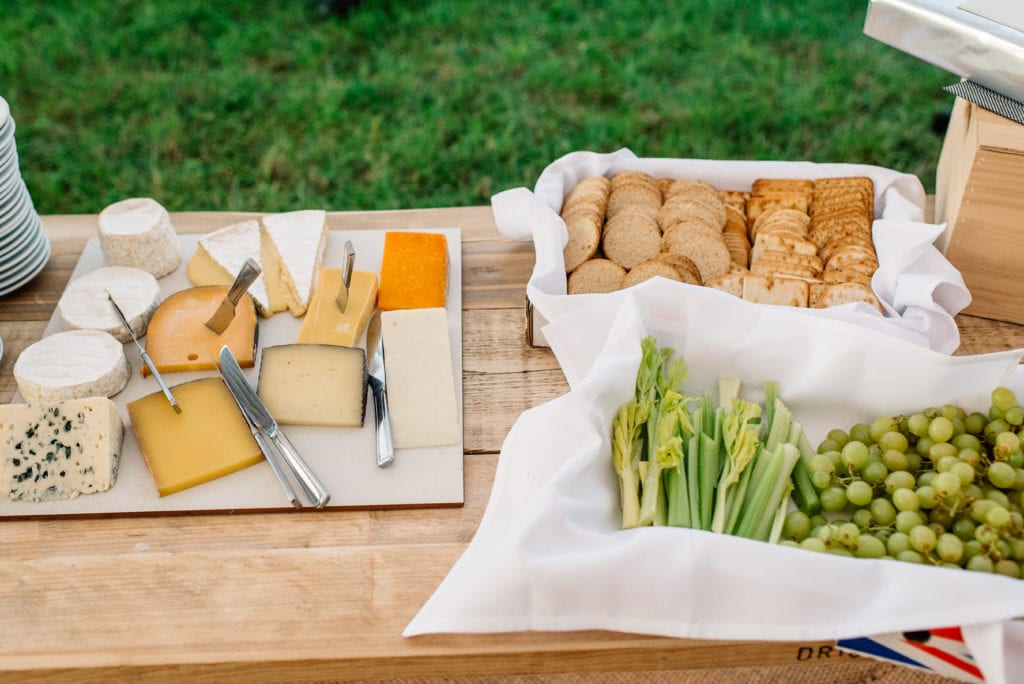 Evening food
Pulled pork kebaby, slow roast pork wrapped in a tortilla with no mayo slaw garlic mayonnaise triple cooked chips and cheese.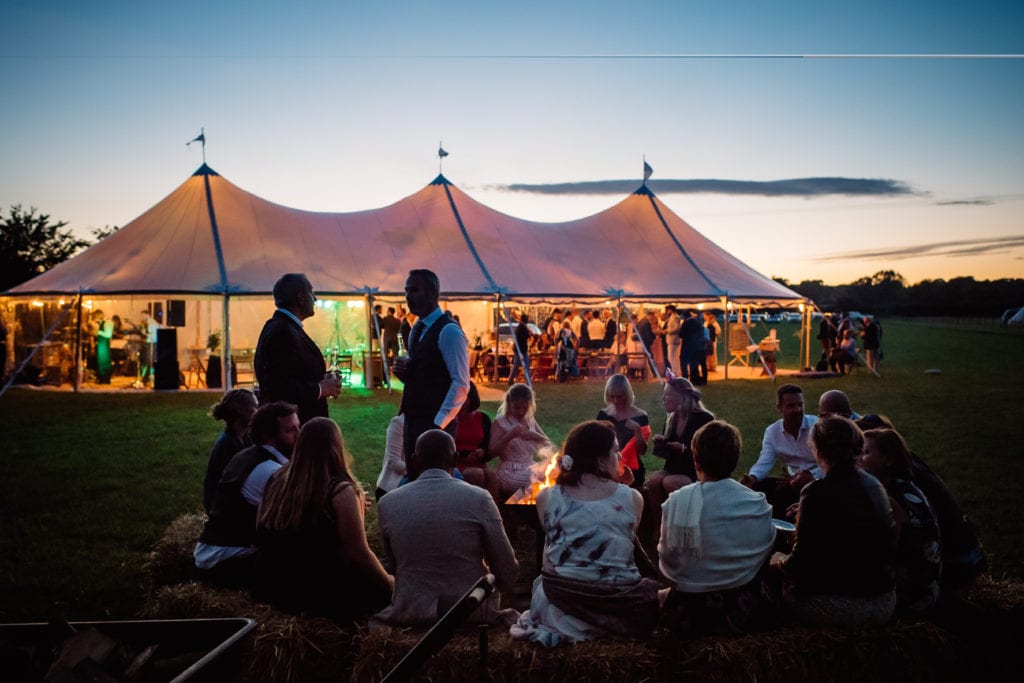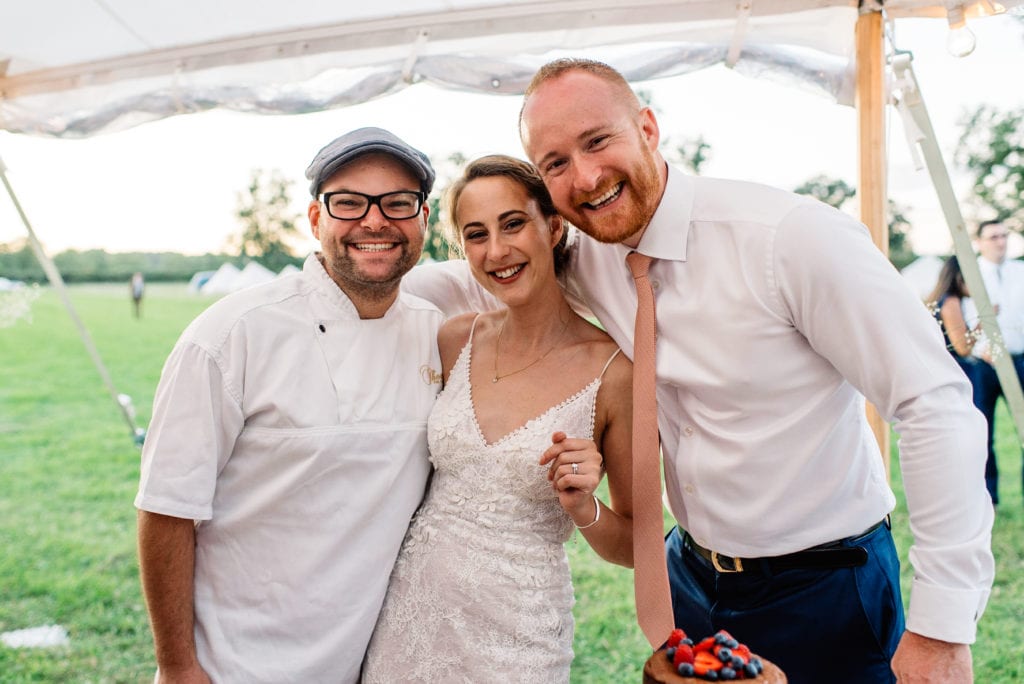 So what did the happy couple think?
"From the moment my wife and I met Thomas he was friendly, open and full of ideas. I couldnt imagine having used another caterer for our big day. Thomas (and team) were superb and so many of our guests commented on the food, from the canapes, to the lamb, to the kebabys in the evening. Superb!"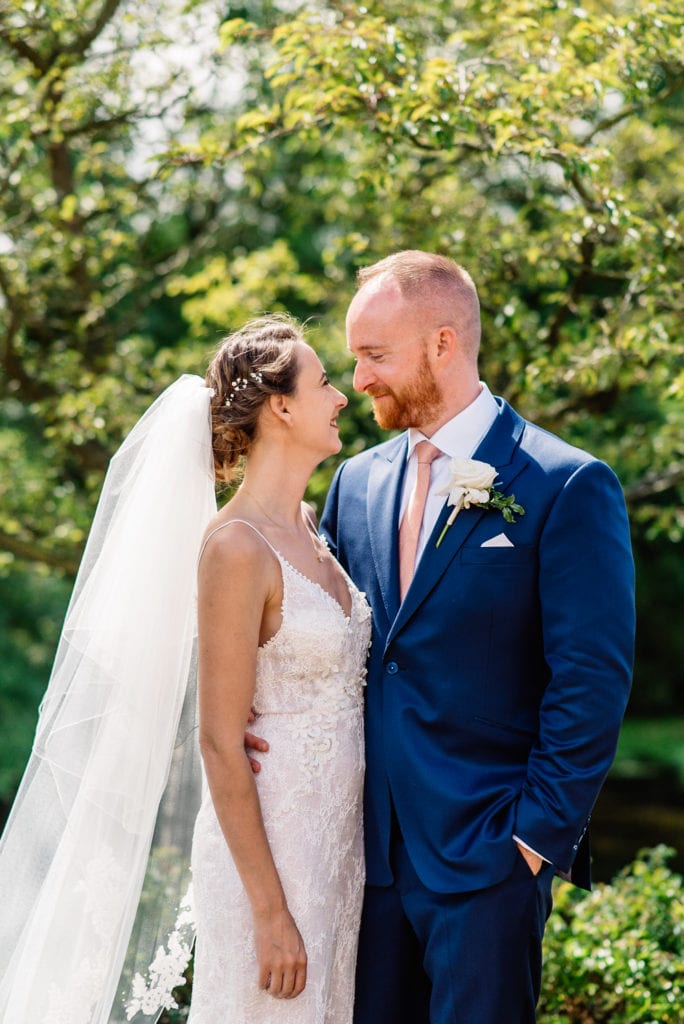 If you are looking for a caterer to deliver a wedding feast for your own Wedfest or want to inject some creativity and fun into your wedding menu get in touch today on 0116 2605034.
Simply fill out the form, below and one of our team will be in touch.
*Please note prices start from £54 per person inc VAT