Trick or Treat?
We love this time of year, the vibrant autumn leaves, conkers, apple picking, pumpkins and of course Halloween. As wedding season draws to a close we have time to spend on product development – researching and creating new dishes as well as meeting lots of lovely new couples to discuss their wedding plans for next year.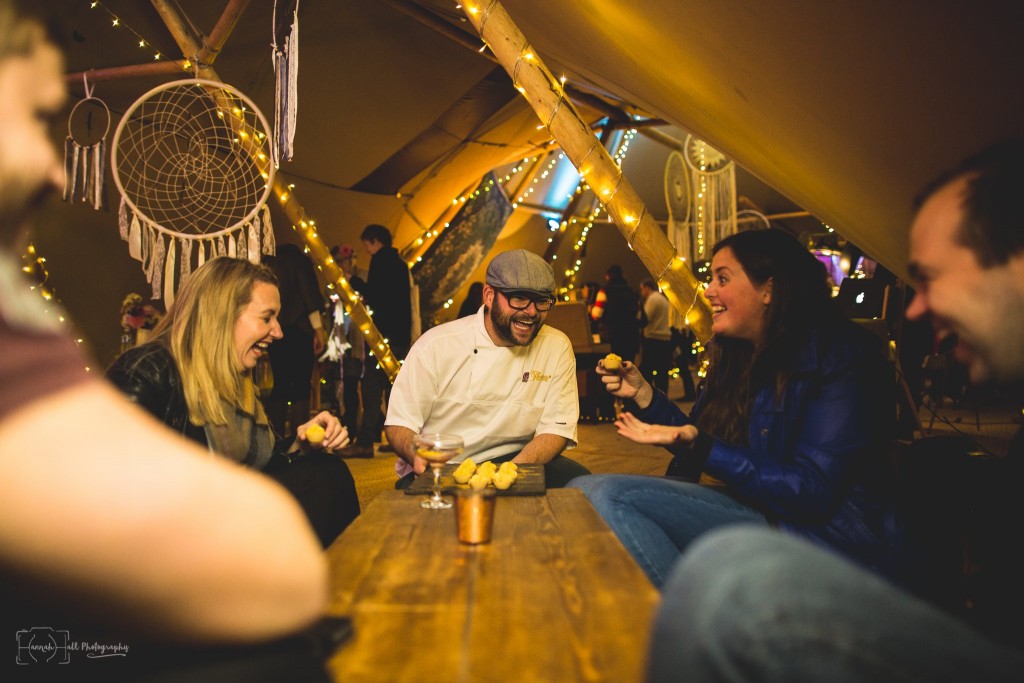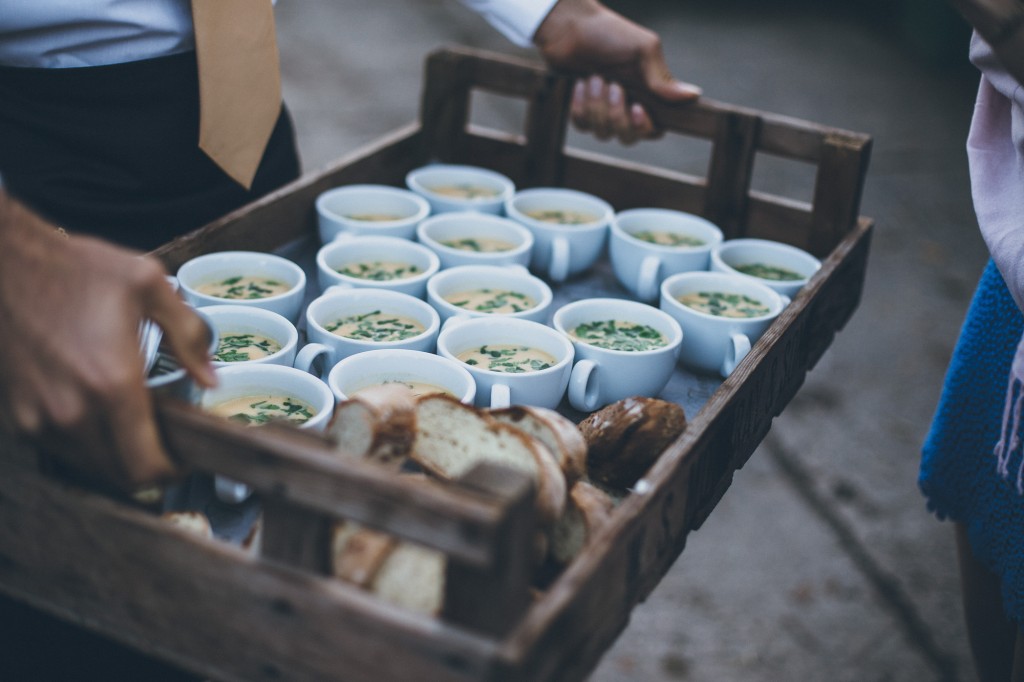 The Last Supper (of the season)
Wedding season finished in style with this cracker of a menu – a true autumn warmer
Starter
Tomato and Roast Garlic Soup
served in hotch potch mugs with a husk of Bread
Main Event
Chicken Supreme
Roasties, Yorkies
Pigs in Blankets
Honey Roast Parsnips, Sprouts and Glazed Carrots
With lashings of Gravy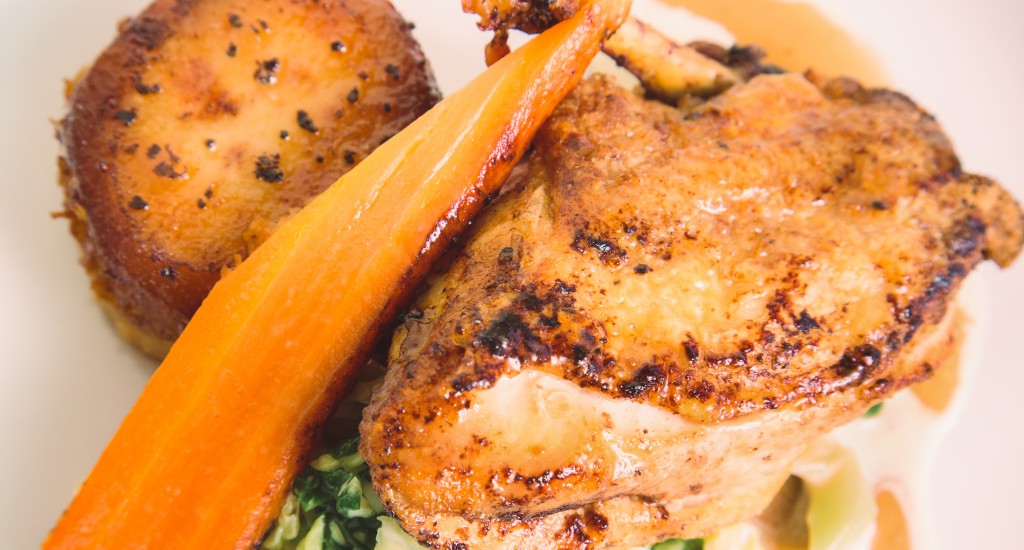 Dessert
Banoffee Pie Cheesecake
Evening Food
Roast Shoulder of Pork
served in white baps with Apple Sauce, Banana and Avocado Salsa
A Beast of a Feast
We also served up this awesome selection of dishes at our Bohemian Feastival Tasting Evening – we certainly rocked the roof off the tipi with these beauties which went down an absolute treat:
Lemon and thyme pulled pork rolls.
Falafel and tahini sauce
Fish pakore mango chutney and Raitia
Shepherds pies
Steak wrapped chips bearnaise sauce
Butternut squash sage and parmesan pop corn arancini
Black eye bean chilli chilli sauce and sour cream crisp nacho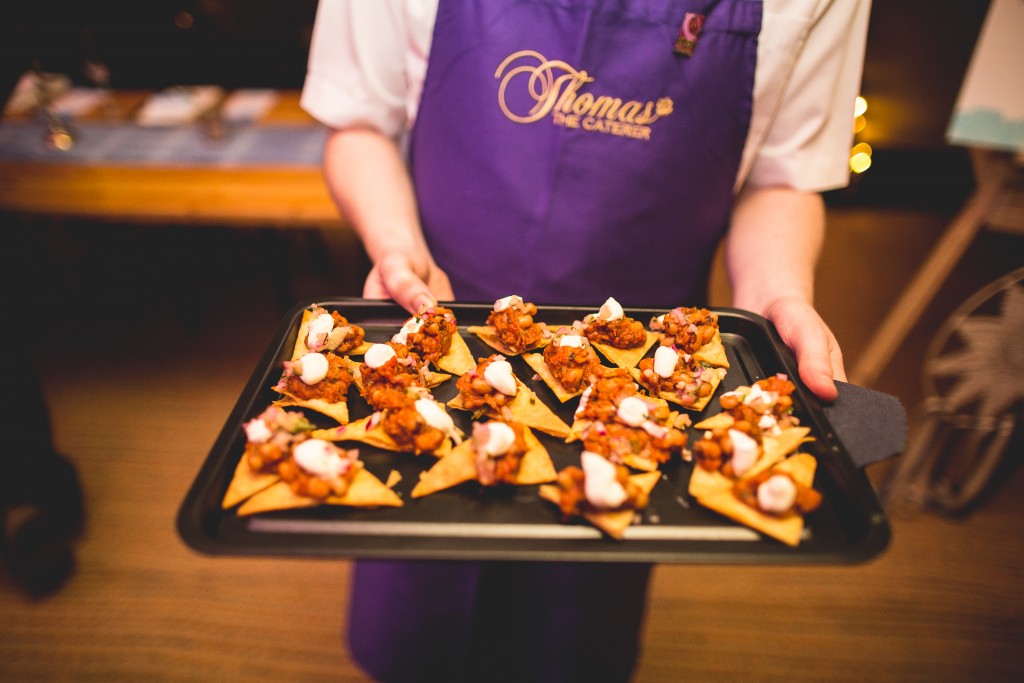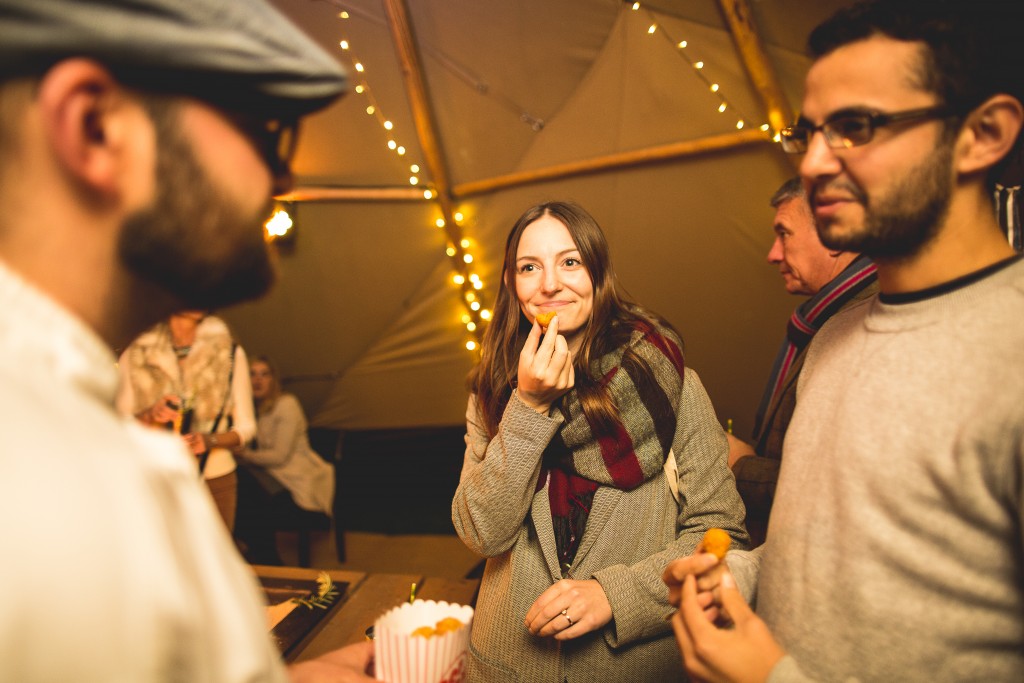 Desserts
Churros and chocolate sauce
Chocolate brownies
Apple walnut crumble tarts