Springing into Wedding Season
Spring is finally here whoop whoop! Warmer weather, longer days, brighter evenings and wedding season is only a hop, skip and jump away. In fact we had our first wedding at the weekend and what a gorgeous menu to kick us off:
Canapés on arrival
Salmon fish fingers, tartar sauce
Steak wrapped chips
Minted mushy peas croquette
To start
 Burratta caprese, marinated pepper compote, foccacia crisps and basil oil
As a main course 
Supreme of chicken, fondant potato, roast carrot, creamed savoy cabbage
or
Beef and ale pie, fondant potato, roast carrot, creamed savoy cabbage
Veggie Option
Caramelised leek, shallot and Camembert pie
As a finale
Banoffee trifle
Evening Food
Lamb Skewers and Ostrich Koftas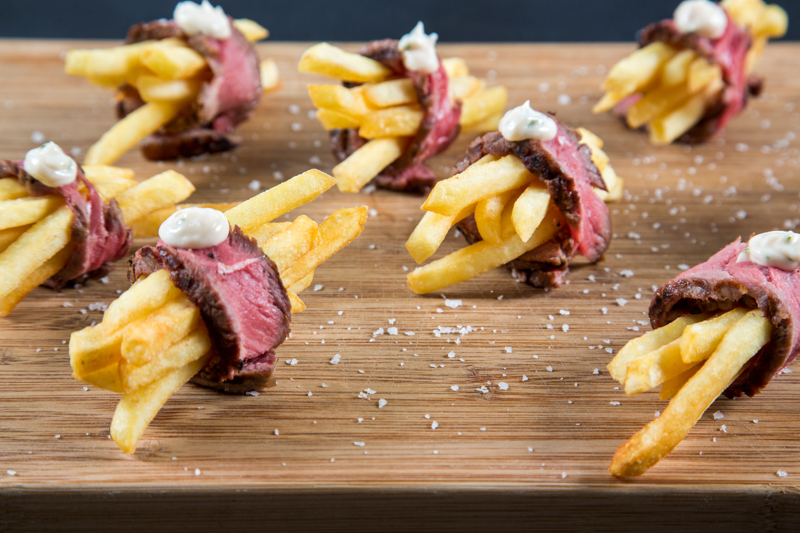 Supper Club Italiano
We also had another fabulous Supper Club at our pop-up restaurant at Thrussington Village Store and Tea Room. This time we went all Italiano. Mamma Mia, we gnocchi'ed our guests' socks off with our olive arancini, crab tortelino and lemon and ricotta cannoli likea mamma usea makea
The bellissimo menu in full
Fennel & olive arancini salsa verde air dried tomato
Seared cod, crab tortelino, aubergine & Serrano ham
Pork milanese, arrabbiata sauce, green beans & gnocchi alla Romana
Lemon & ricotta cannoli
Tiramisu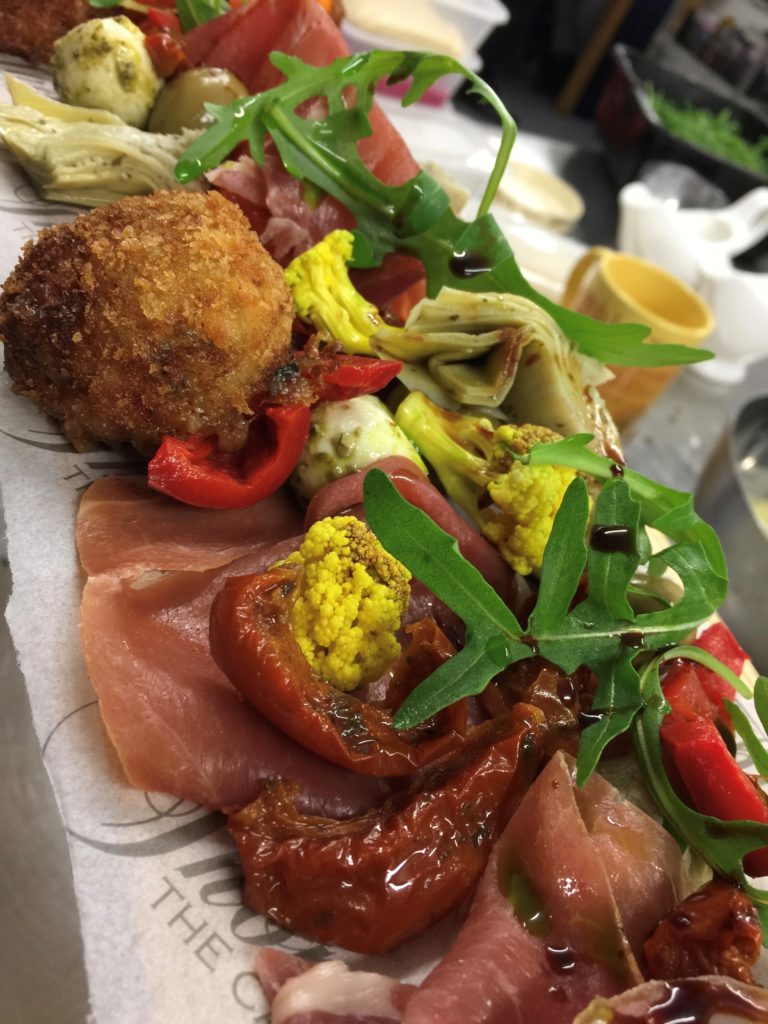 Return of the Mac
Team Thomas were also at Cuttle Brook, Swarkestone in Derbyshire at the Sami Tipi open weekend this month. Meeting lots of newly engaged couples who all braved the snow to come and see the giant tipis, as they stood firm against the elements – having just seen them do their thang in Lapland, our flurry of the white stuff looked tame in comparison. We cooked up some warmers in the form of our awesome pimp my mac and cheese stall. The concept is so simple yet so much fun. You take a regular bowl of our yummy mac and cheese and add the toppings of your choice – Mac'tastic!