Initially Dora & John wants a non fussy simply hog roast, and that's cool, but with just a few tweaks something ace can become of something so humble. Check it out!
All Photography by Hannah hall photography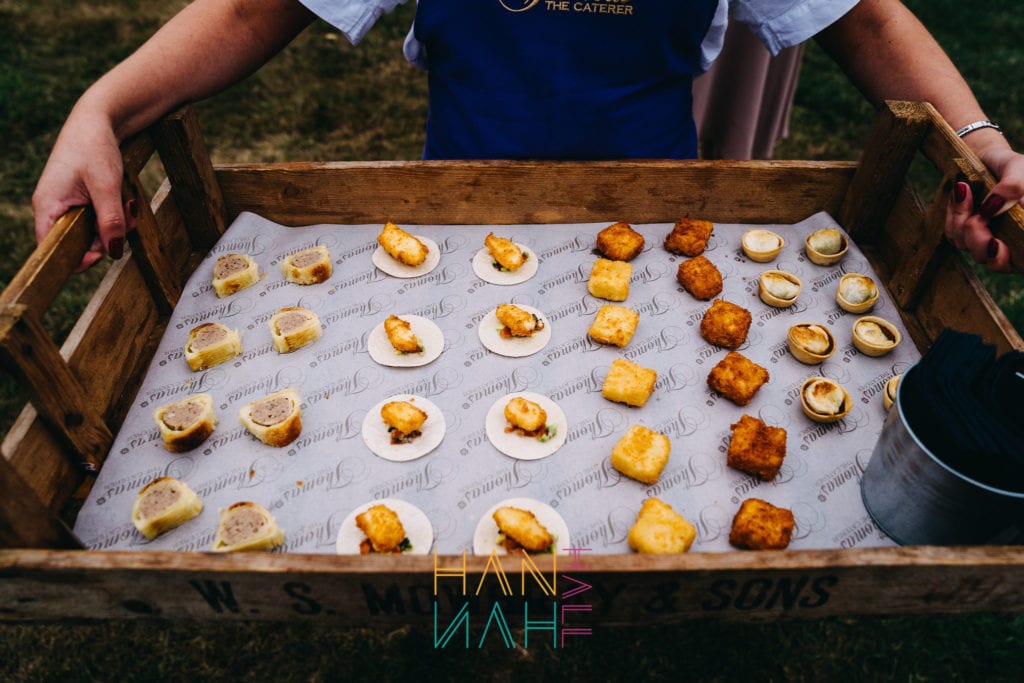 Some of their fave canapés to start with!
Hulloumi taco, avocado and tomato salsa
Mini beef pie
Hand made Lincolnshire sausage roll.
Mac cheese bites
Starter
Flat breads, olives, hummous & pea hummous
Main course
Shared at the table.
Slow roast pork shoulder
Greek salad,
Caprese salad,
Saffron rice, cucumber & spring onion salad, guacamole & pineapple salsa
Crusty cobs.