If you are looking for a Northamptonshire outdoor wedding venue then you have found it!
Pipewell Hall Weddings are re-launchng after 5 years of rest during that time the phone hasn't stopped ringing despite the time off so it's a Venue in demand.
Carolyn Acton of Carolyn Acton Events comments:
"We are hugely grateful to owners Mr and Mrs Shawn Baker for opening their magnificent estate and parkland for this occasion. The Open Day on 4th June will be a stunning showcase event, relaunching Pipewell Hall as a magnificent wedding venue and introducing our wonderful array of quality local preferred partners and suppliers, which I am honoured to be part of. There is a real need in our area for a magnificent quality wedding venue which offers our local brides so much more. I look forward to meeting so many of you at Pipewell Hall on June 4th."
With soooo many great suppliers involved in the relaunch including Carolyn Acton , Sami Tipi & Paul Martyn both of which I have personally worked with before on some awesome events.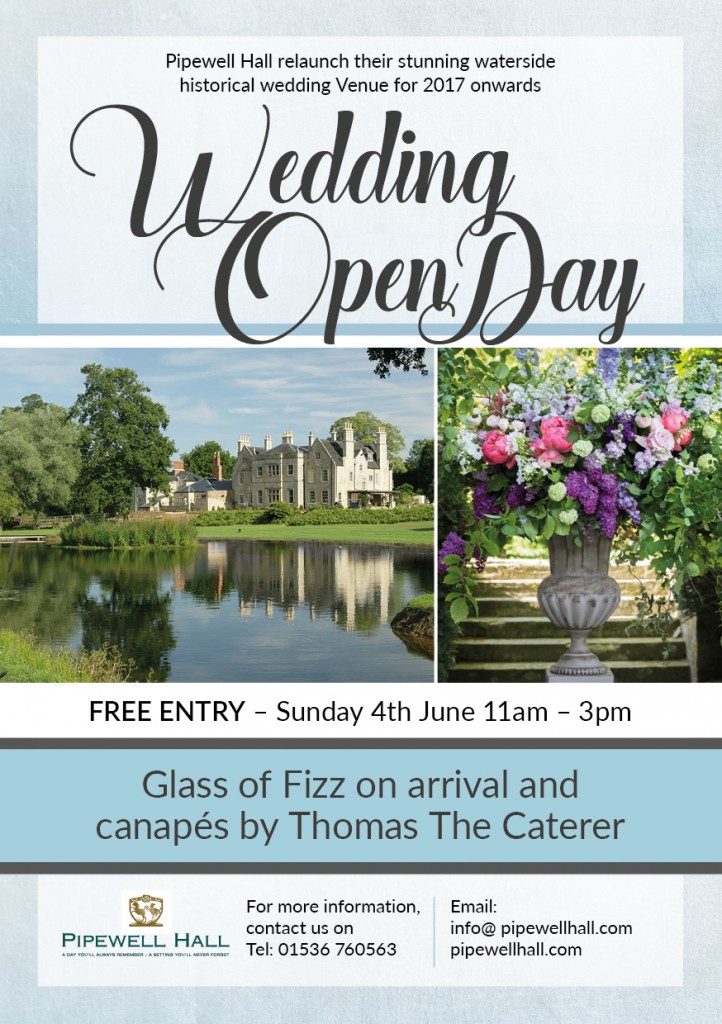 Reserve your Free tickets here: TICKETS