What's Cooking in April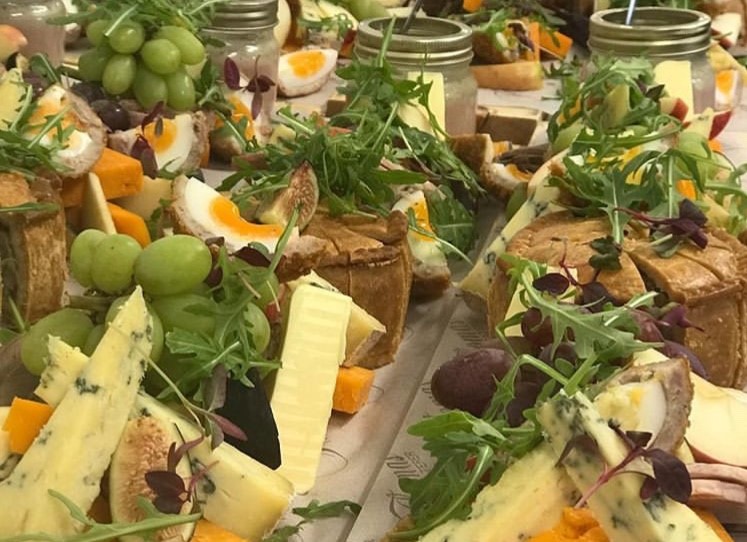 Wowzers what a month. A cracking start to wedding season with some gorgeeeeeeous menus leaving Thomas Towers. We've already brought awesome sharing platters, pies, a veggie Mexican fiesta and a 'Frenchlish' masterpiece to the table. Not bad for a month's work. Take a peep at these beautiful wedding wonders that have been bringing joy to hungry wedding guests across Leicestershire.
Holly and Eddie
Springtime on a plate
Sharing Platter Starter
Selection of local cheeses
Sliced cold meats including ham and pate
Homemade focaccia and breads with butter
Melton Mowbray pork pie
Scotch eggs
Homemade chutney /piccalilli
Pickled onions
Figs, grapes and apple slices
The Main Event
Award winning Steak and ale pie served with creamy mash, chantenay carrots, broccoli, beans and lashings of gravy
Served family style
Veggie/Vegan option
Sweet potato, spinach and wild garlic pie
Dessert
Sticky toffee pudding, toffee sauce and jugs of cream
Evening Food
Veggie Indian curry with rice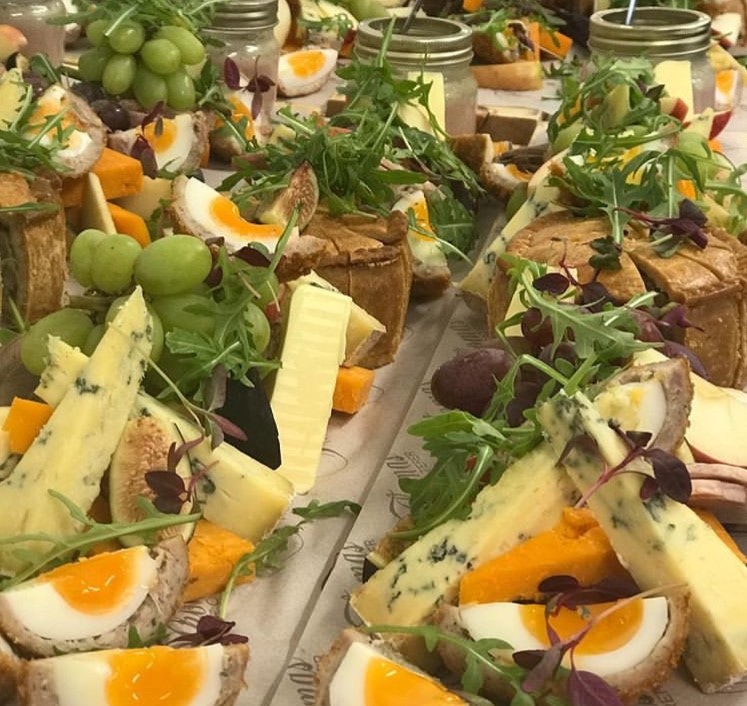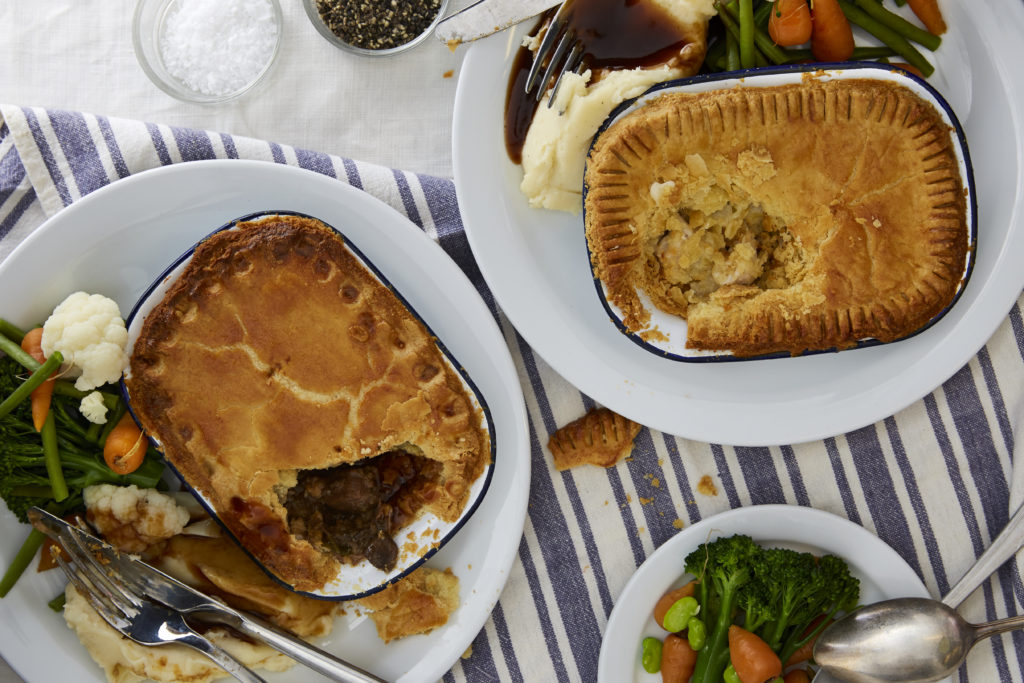 Helen and Thomas
Cocktails with a Twist
Canapes
Mini Fish and chip
Worcestershire sauce Bolognese bites
Red Leicester scotch egg, Langton brewery ale shot
Halloumi Fries with tomato salsa
 The Main Event
Buttered rump Leicestershire lamb, wild garlic sweet potato puree, spinach rosemary, garlic and red wine jus.
Triple cooked aubergine (v)
Dessert
Desserts on the theme of cocktails
"Verrines"
Rhubarb poached in ginger gin, ginger bread biscuit
Limoncello panna cotta, blackberry jelly
Kahlua espresso chocolate mousse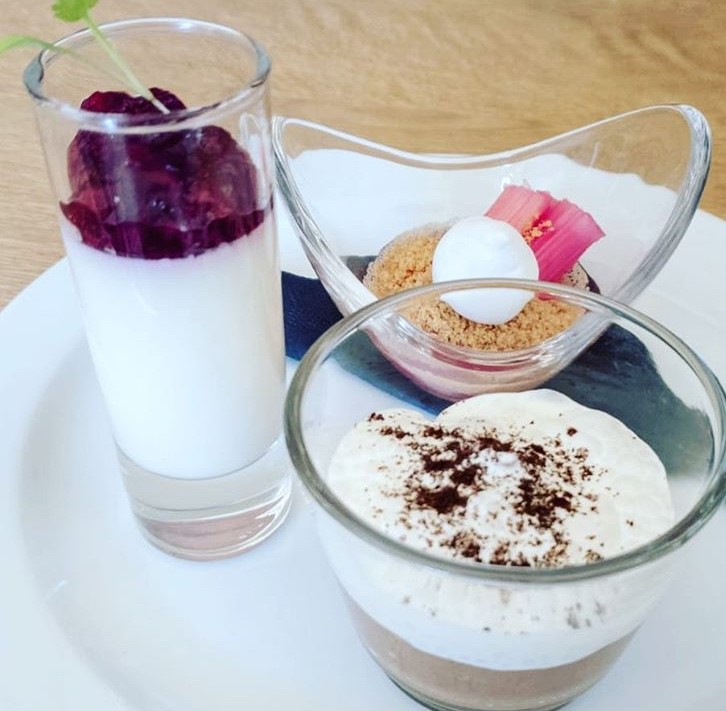 Claire and Dan
Frenchlish Fancy
Canapes
English
Mini Steak and Ale Pie
Mini Fish and Chips
Chicken Tikka Curry and Nan Bread
French
Snail Garlic Kiev
Oeufs en Meurette Croute
Ratatouille Tarte Fine
Starter
Sharing Style
Crusty Bread
Sauccisson
Remoulade
Cheese Gougeres
Pulled Pork Sausage Roll
Chicken Liver Parfait with homemade Chutney
Dressed Leaf Salad
 The Main Event
Pan Roast Duck, Honey and Lavender, Potato Galette, Tender stem Broccoli, Leg Confit Bon Bon
Pallet Cleanser
Apple sorbet with a dash of calvados
Dessert
Cheese Plate
Morbier (semi soft cream)
Compte (hard)
Stilton (blue)
Toasted walnut and raisin bread, dressed leaf salad and grapes
Patisserie Boutique include dessert spoons
Baked vanilla cheesecake
Apple and frangipane tart
Salted caramel layer cake
Layered cookie dough-peanut butter brownie bites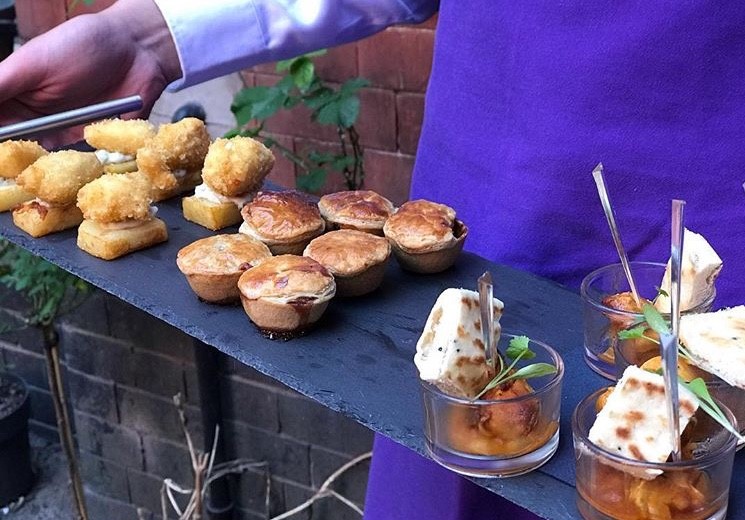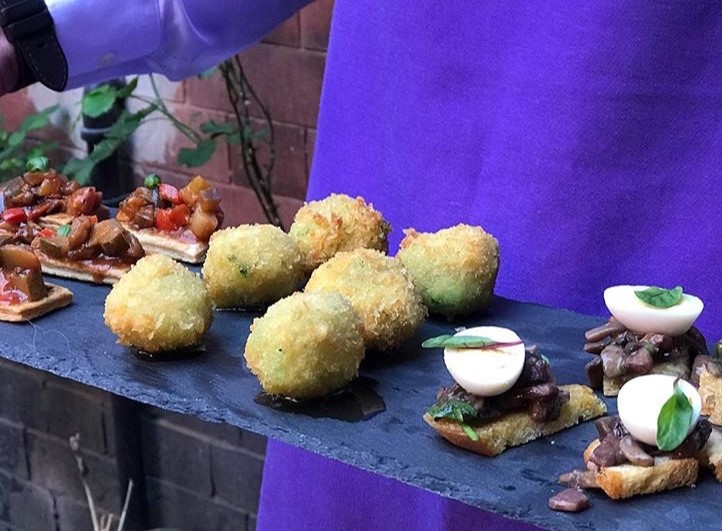 Sharon and Colin
Vegetarian Mexican Fiesta
Canapes
Wild Mushroom Arancini
Wild Garlic, Butternut Squash and Spinach Mini Pies
Caramelised Onion Welsh Rarebit
Vegetable Pakora, Mango and Mint Salsa (Vegan)
Vegan Canapes
Mushroom crostini with harissa hummus
Balsamic roast tomatoes and avocado on sour dough toast
Starter
Vegan Mezze style sharing platters
Pitta Chips and Focaccia
Roast Peppers, Olives, Caper Berries
Hummus & Dips
Rice stuffed Vine Leaf
Grilled marinated Courgettes
Pickled Mushrooms
 The Main Event
Mexican Extravaganza
Sharing Style
Pulled Jack Fruit
Black Bean Chilli
Mexican Red Rice
Baby Gem Salad
Tortilla
Sour Cream
Salsas
Hot Sauce
Trio of Desserts
Lemon Posset
Sticky Toffee Pudding, Honeycomb & Toffee sauce (Vegan)
Raspberry Sherry Trifle
Evening Food
Cheese and Leek Burger with triple cooked chips + ketchup and Sweet chili sauce
Patisserie Boutique
Banoffee Cheesecake
Lemon Drizzle Cake
Treacle Tart (Vegan)
Chocolate Brownies (Vegan)
Fruit Tartlette and Vanilla Crème Patisserie