6 ½ things to consider when planning a tipi wedding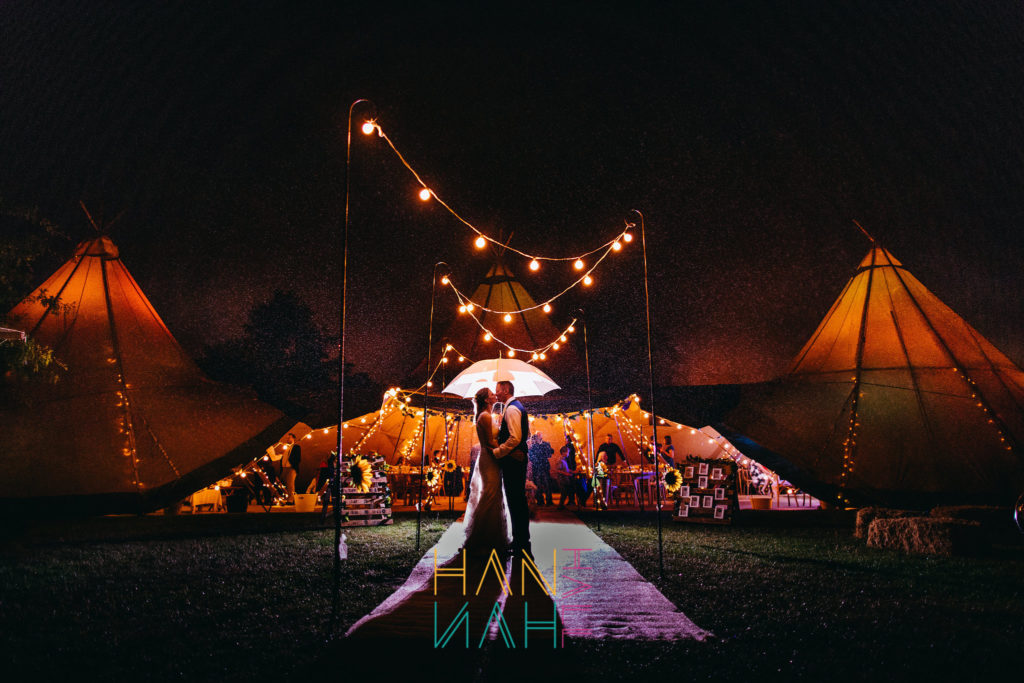 We LOVE a tipi wedding at Thomas Towers, they're just so flaming awesome. You have the freedom to design your own day when planning a tipi wedding; something that looks and feels 'so you' under those funky giant hats.
If you're dreaming of a chilled out, super-relaxed wedding with all the festival feels then a tipi is just the tonic. You can go to town on your styling or keep it wonderfully rustic – that's the beauty, it can be totally unique to you.
As outdoor wedding catering experts we've brought our culinary delights to hundreds of tipi weddings over the years and have picked up a few hints and tips along the way. You may find these useful if you are embarking on your tipi wedding journey. Here's our 6 ½ things to consider when planning a tipi wedding.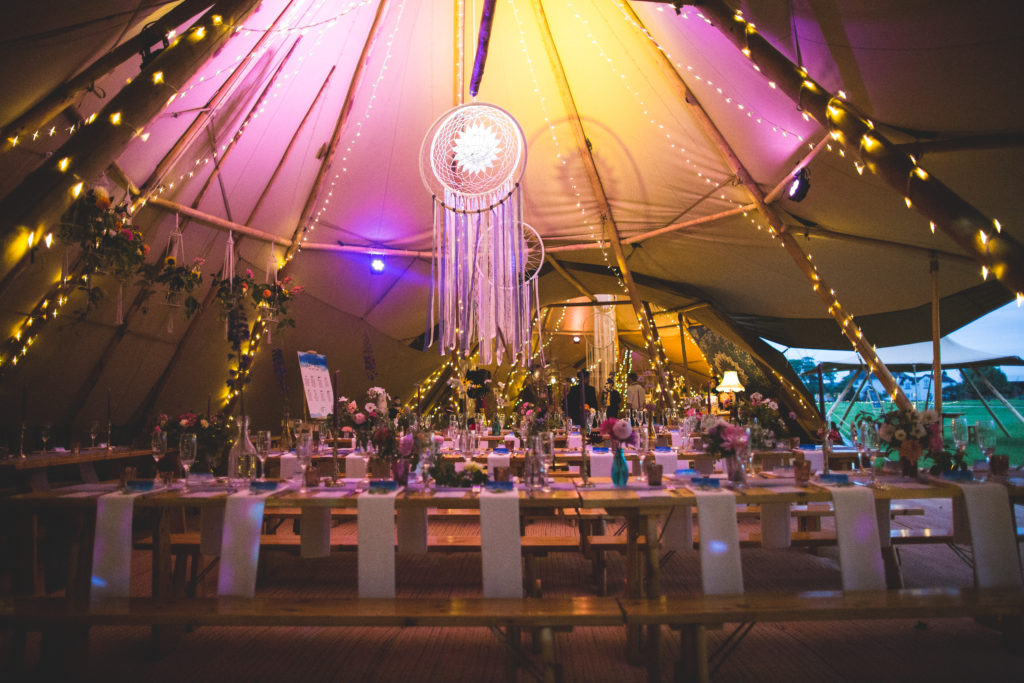 One – Embrace the Space

It's groovy to mark out different areas – dining, dance floor, bar, chill out but don't feel that you have to stick to this rigidly for the entire day. It might look great to have the dance floor all clear and shiny, ready for the party but not if you've got a load of burly blokes practically sat on each other, squished into one tent while they eat.
Utilize your entire space for the wedding breakfast so that your guests feel comfortable. You can move tables after you've eaten to make space for the dance floor, etc. Your caterers will be happy to help. They'd much prefer to move a few tables than try to zig zag around a tiny space with plates, trying not to spill anything onto said burly blokes.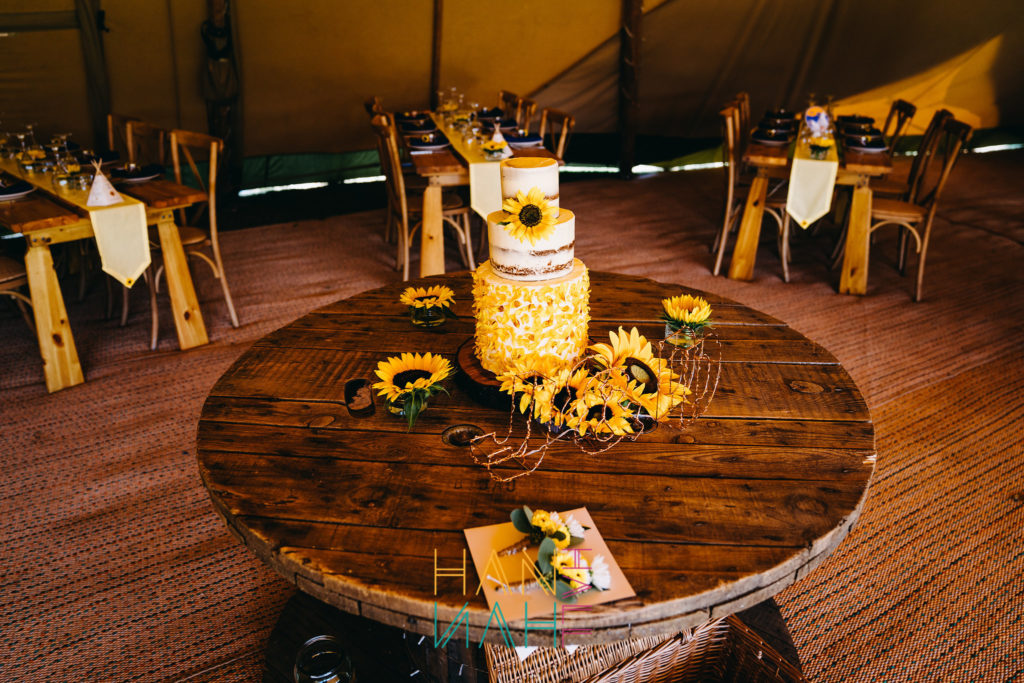 Two – Don't Put Baby in the Corner

Think about where you are sitting your guests. Don't sit grannie beside the opening of the tent as she'll be up and down like a yo-yo letting people by – not fun with her new hip.
Pop any parents with toddlers near the exit instead,  they are most likely to need a quick escape route for regular toilet breaks, fresh air or to let everyone hear the speeches without Paw Patrol playing in the background. Consider the shape of the dining space too and avoid seating really tall guests or pregnant ladies near the slopping walls of the tipi.
If you are having long tables with benches try to alternate boy/girl rather than sitting three or four blokes next to each other on the same bench – it can be a bit of a squeeze, especially on a hot day!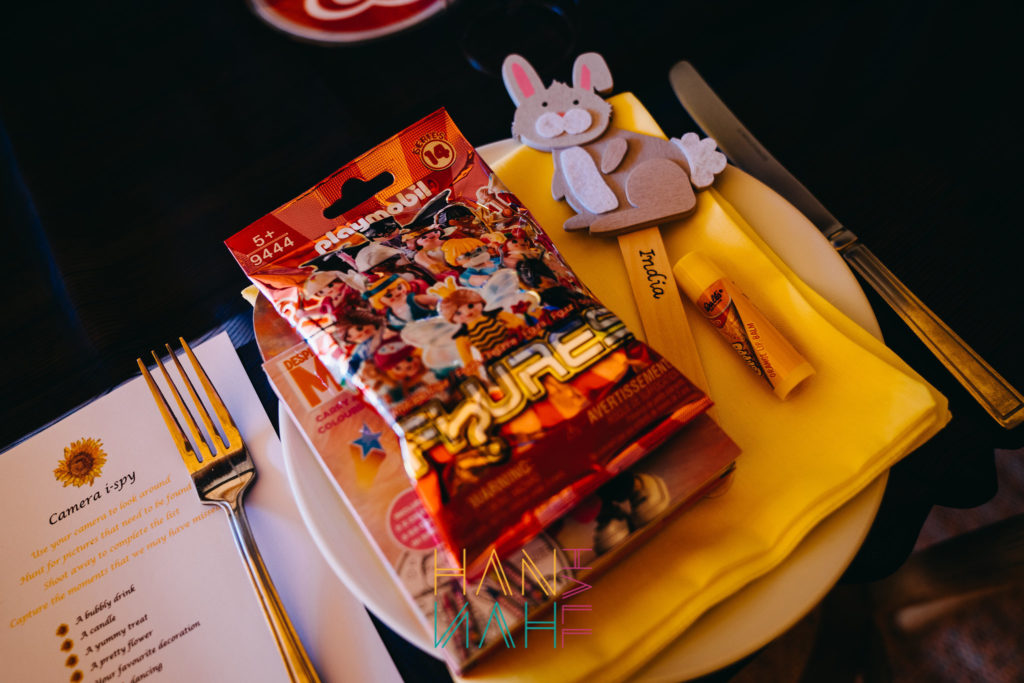 Three – Pick a Fire Starter

If you've got a lovely open fire pit in your tipi, designate one person to oversee fire duty. If no one is given the role, the fire will die out in a quick puff but if too many people are getting in on the art, it can get a little crazy. Ask a groomsman to be the chief fire starter, it's a better job than overseeing the guest book I'm sure he'd agree.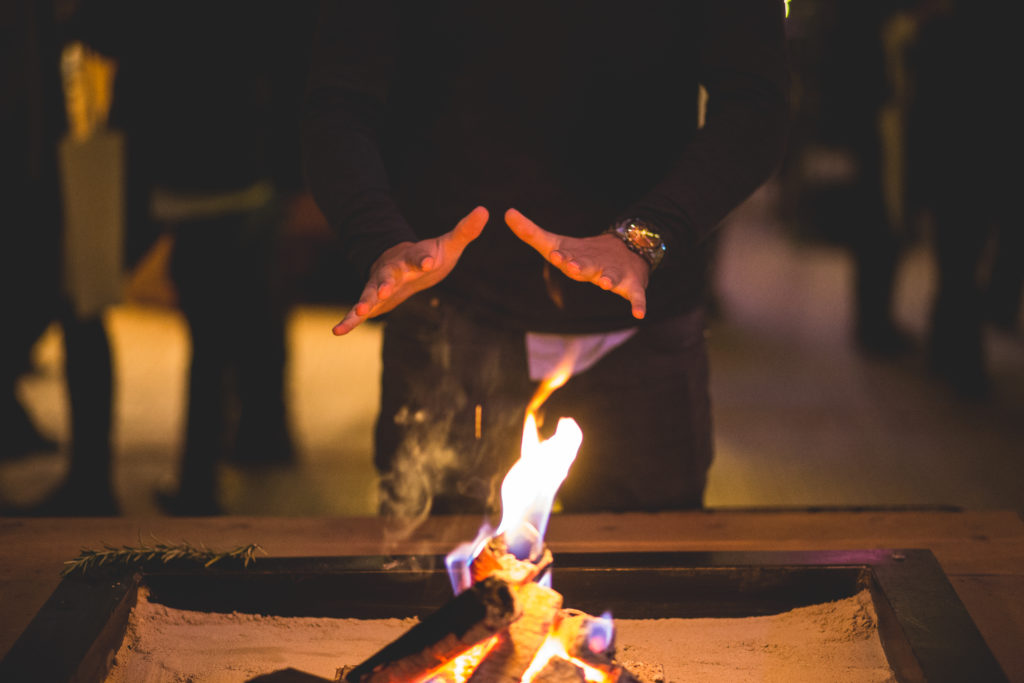 Four –  Look Good on the Dance Floor
It might look super cool and bohemian on Pinterest to have a carpet or large rug as a dance floor but in reality it can be more of a hazard than you might think, especially after Auntie Pam has had a few too many sherries. If you can, invest in the real deal or make sure you've got a flat surface so everyone from little Timmy to Granddad can boogie the night away.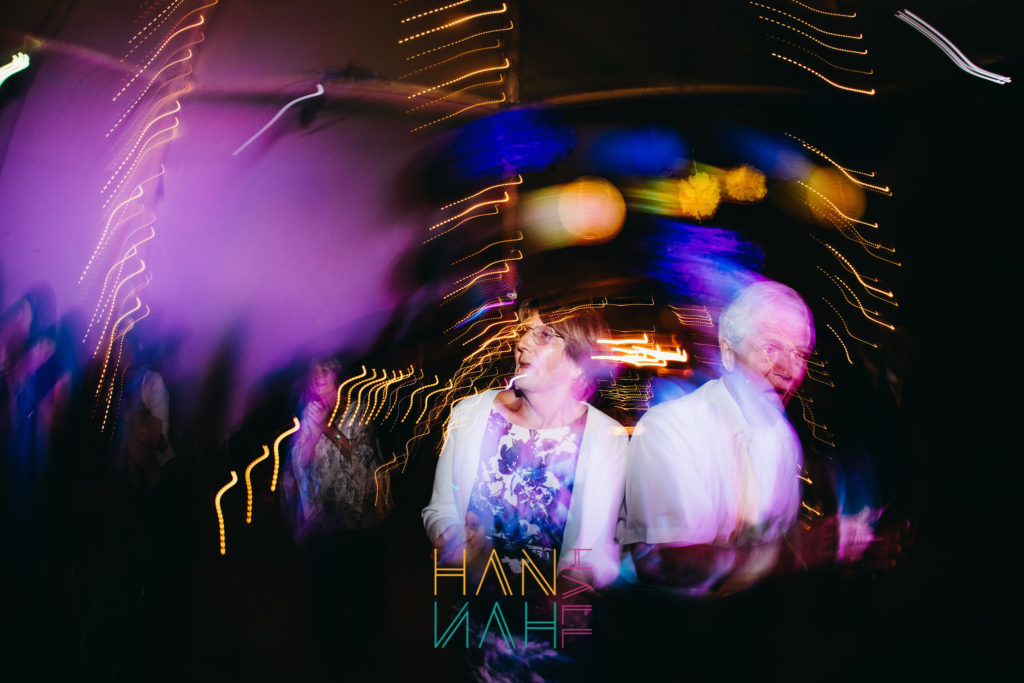 Five – Keep your Friends Close and Your Caterer Closer

Whatever you decide for your food, your chef's will need somewhere to cook so a catering tent is a must. Ideally your tipi provider will have a catering tent that will attach so that all your gorgeous food can be brought to the tables quick smart.
If the catering tent is positioned half way down the garden, past the frog pond and over a rickety bridge, chances are your hot pot wont be so hot and fillet beef may arrive with a side of rain water as the waiters complete the Ninja Warrior style assault course to get to your tables.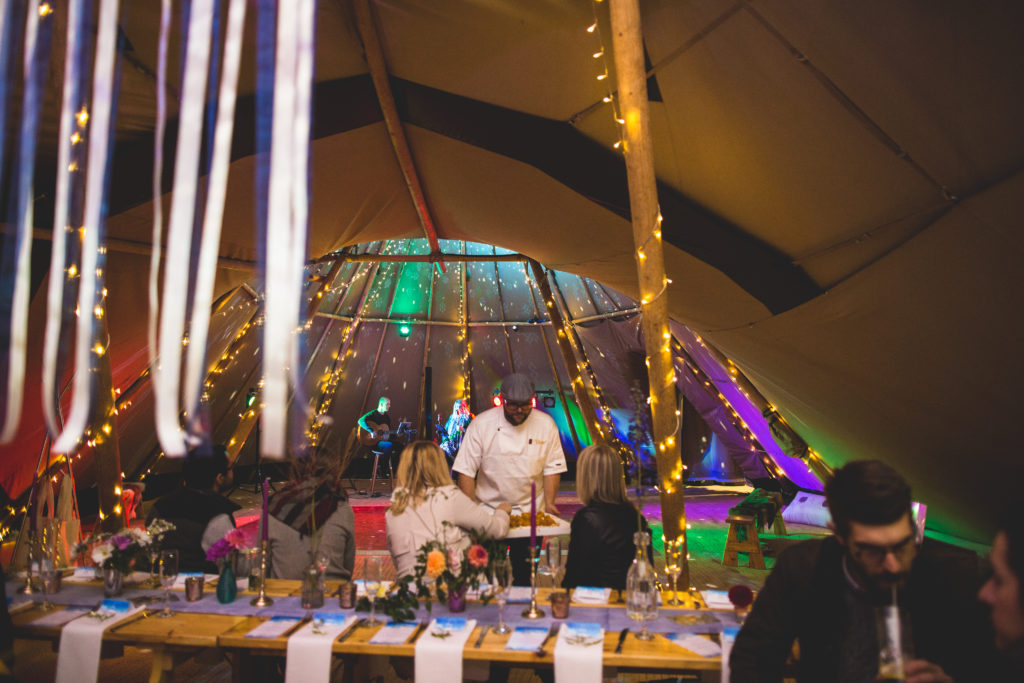 Six – Share the Power

Make sure there is ample electricity supply from your generator to power everything from the PA system to your light bulbs. Ask each of your suppliers how many devices they need to power at any one time.
Try to spread out the plug sockets so everyone isn't crowding around the same two sockets trying to jam in another extension lead. You don't want a blackout every time your caterer turns on a fryer or for your music to suddenly go silent because cousin Keith has unplugged the speakers to charge his phone.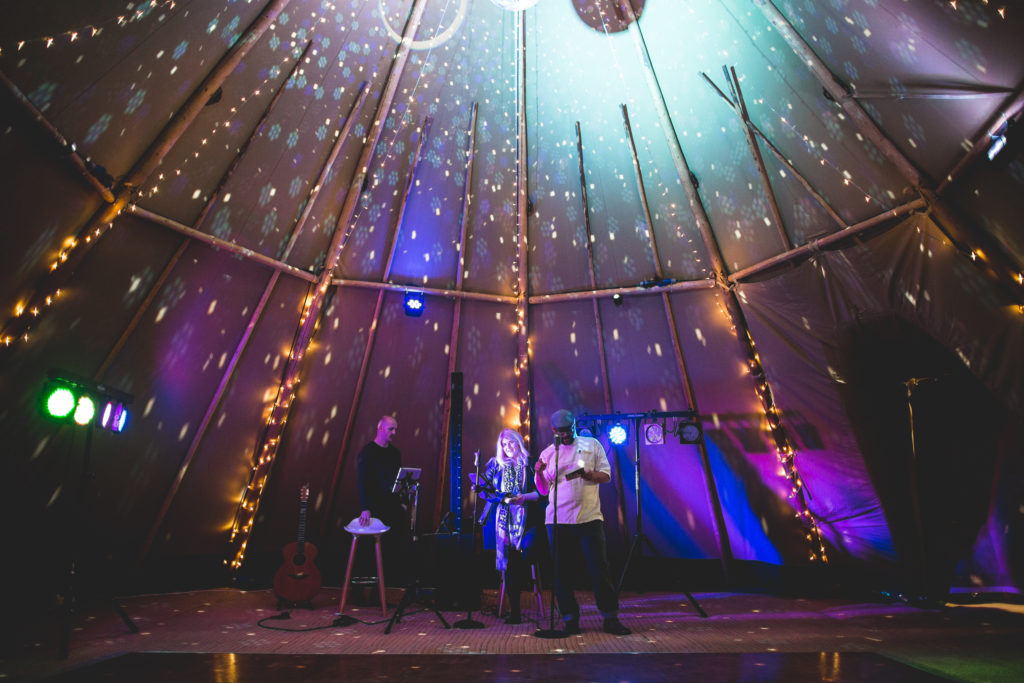 1/2 – Call the A Team

Get awesome suppliers on your team such as tipi super stars Sami Tipi who'll guide you every step of the way and an amazing catering team who work in tipis all the time….like…..oh us 🙂
We just happen to be in a Sami Tipi this weekend at the Cuttlebrook Spring Showcase so if you are planning a tipi wedding and want to talk tipis some more, come and say hi.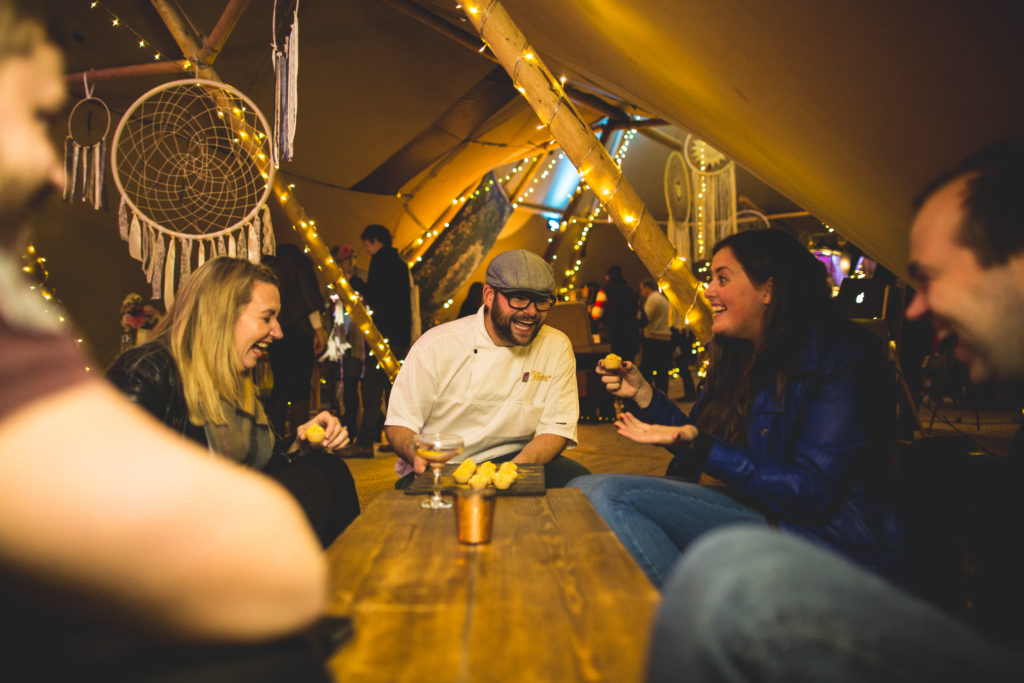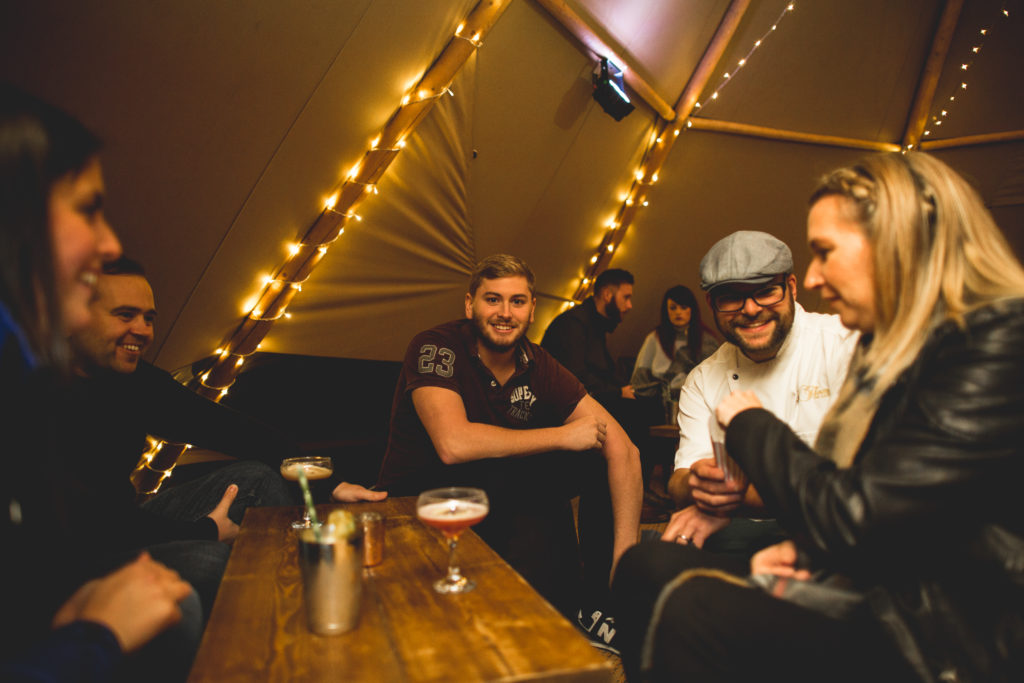 If you just cant wait for the weekend, call us today on 01163 260 529
Photos by the hella talented Hannah Hall Photography