Aaahhh, the dress. Ask any bride to be and I'm sure they'll all agree that this is the most important purchase. Whether you have dreamed about it since you were a little girl and have a clear vision of exactly what you want or you are excited to literally try on the entire shop in order to find 'the one', it takes time and careful planning to find the perfect dress.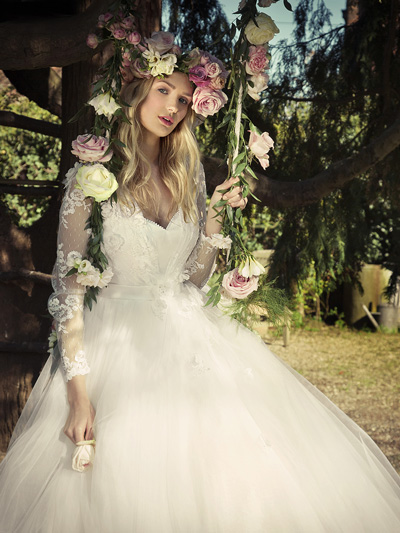 We chat to Val Mattinson of Benessamy Weddings and Events for her top tips when shopping for THE dress.
"Hands down the most fun part of wedding planning for so many brides! You can finally, legitimately walk into a bridal shop and look around without worrying anyone is going to give you a funny look…
But fun as it may be, there's still lots to think about before you slip into that first little number, to make sure you get the dress of your dreams. Here are a few tips from us to help you on the way!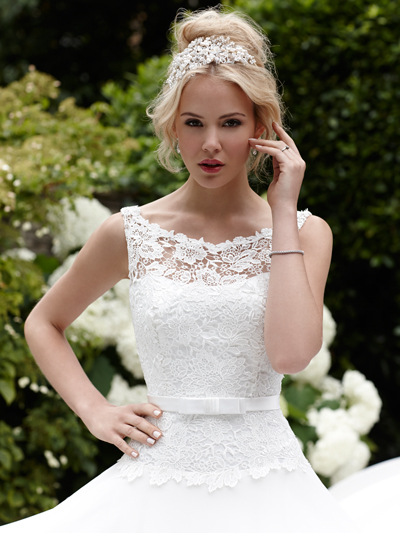 1. Think about your budget
This is super important to know beforehand – how much can you / do you want to spend on your dress? Most experts agree that the average dress costs up to £1400, and in truth you could spend anything from £800 to £10,000 on it – depending on what you're after.
It can help you avoid disappointment if you ask the bridal shop to only show you dresses in your price range.
2. Think about your bridal style
Pin a few images of what kind of dress you can see yourself in, to give you an idea of which dresses to look at first – but don't narrow your options when it comes to trying on. So many brides say they end up going for a dress they would never have imagined, merely because someone convinced them to try it on and think outside their style. So be open-minded but come with a few ideas!
3. Start looking as soon as possible
If you can, start looking at wedding dresses more or less as soon as you're engaged. It can take a few weeks (or maybe months) to find the right one and fitting in appointments around your schedule, and many bridal shops advise ordering 6-9 months before the wedding date to allow for fitting, alterations and delivery.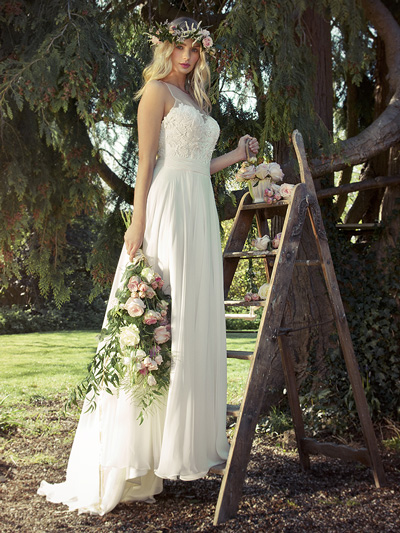 4. Research your bridal shops
Have they been recommended? Which designers do they carry? What prices do their dresses range from? Have they received good online reviews? Are you allowed to take photos of yourself in the dresses? Due diligence is a must when it comes to booking your bridal appointments.
5. Consider your shopping buddies
Once you know how many guests your dress appointment will allow, have a think about who you want with you when you're trying on dresses. Do you want someone who can give you honest, practical advice? Or do you just want someone who can tell you how great you look in every dress! Mums and bridesmaids are great to bring along to these appointments, just make sure none of them will be more of a hindrance than a help! A stressed-out bride doesn't enjoy trying on dresses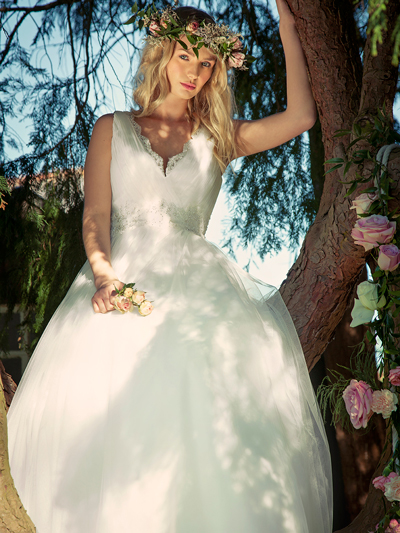 6. Dress up for your dressing up
It's usually a good idea to come to your bridal appointments dressed a little like you imagine yourself to look on the wedding day – to get the best idea of how the dress will work for your style. If you plan on an updo, try a makeshift version of it for the appointment. Bring your nude underwear and your control pants just in case!
7. Ask questions
When you're at your appointment, make sure you grill the advisor as much as you can. How does the payment process work? Are the alterations included? They are the experts, so soak up as much of their advice as you can!"
For more great tips check out Benessamy Weddings and Events
Dresses featured all Charlotte Balbier