Natasha and Dean were married late last September, in the gorgeous autumn sunshine. This lovely wedding was alive with colour and our mouth-watering autumnal sharing dishes were just as vibrant.
Natasha's father is from Abu Dhabi and when I met with Natasha I soon discovered that she is crazy about the Middle Eastern cuisine. I also share her passion for this style of food so making a menu based on her tastes was certainly no hardship! In fact this is one of my favourite menus – a joy to create and serve up to hungry wedding guests. A stunning Middle Eastern Wedding Menu.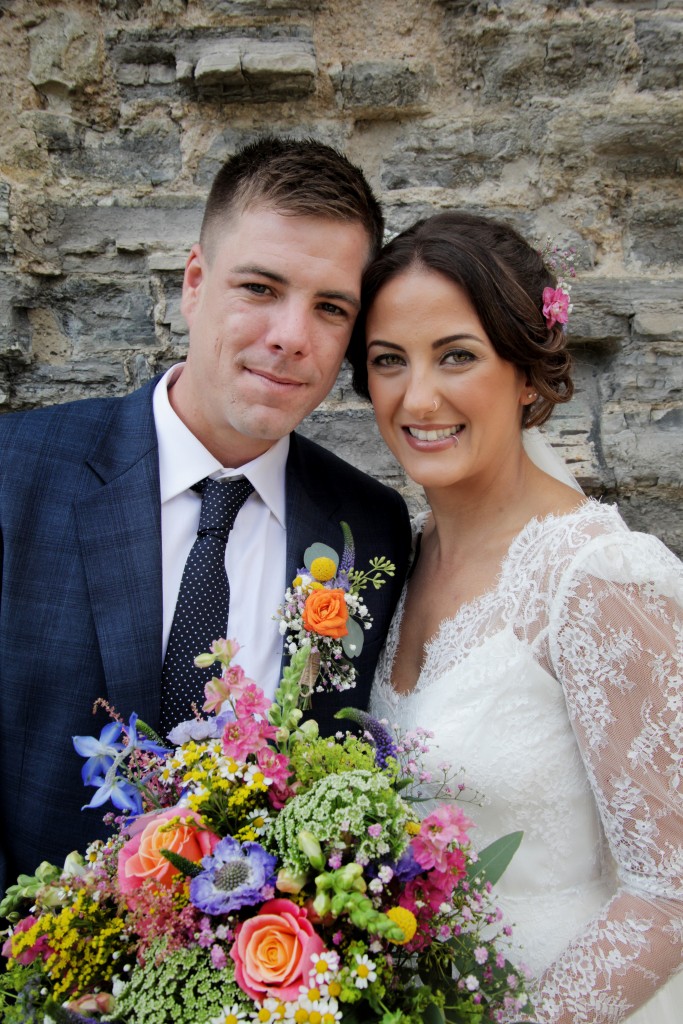 We kept the canapés quite approachable for their guests with a few of the classics then went into a Middle Eastern Extravaganza that was truly an attack on the taste buds. Served family style the platters were visually stunning and tasted out of this world.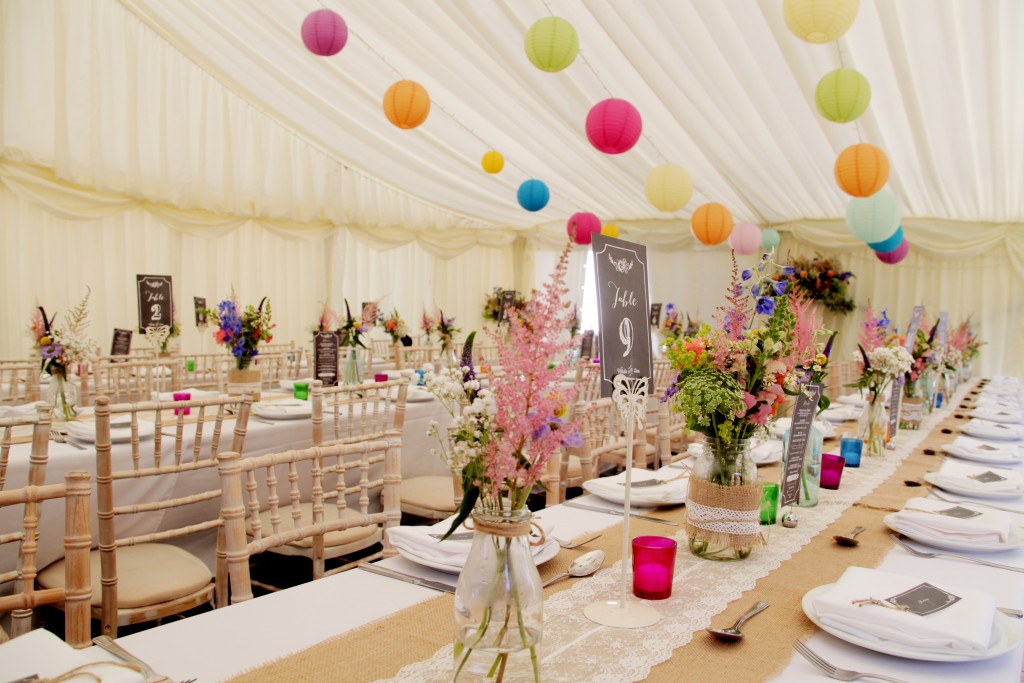 Here is their amazing menu:
Canapés
Mini Yorkshire Puddings filled with braised Beef & Horseradish Sauce
Smoked Salmon & Herb Mascarpone Blini
Goats Cheese & Red Onion Crostini
Oven dried Tomatoes & Parmesan Tart Fine Balsamic Vinegar
Main Course
The Middle Eastern Extravaganza! 
Chicharronse (Lemon & Cumin roasted pieces of Pork Belly)
Cumin Roasted Lamb Leg
Chicken Thighs roasted with Saffron Hazelnuts & Honey
Courgette & Pine Nut Tortilla
Roasted Aubergine Herb Yoghurt, Pomegranate & Almonds
Ratte Potato, Mint & Feta Salad
Autumnal Tabbouleh, with Figs Almonds & Cinnamon
Char Grilled Cauliflower, Dill, Cherry Tomatoes & Capers
Flat Breads
Filo Cheese & Herb Berek
Dessert
Eton Mess served in jars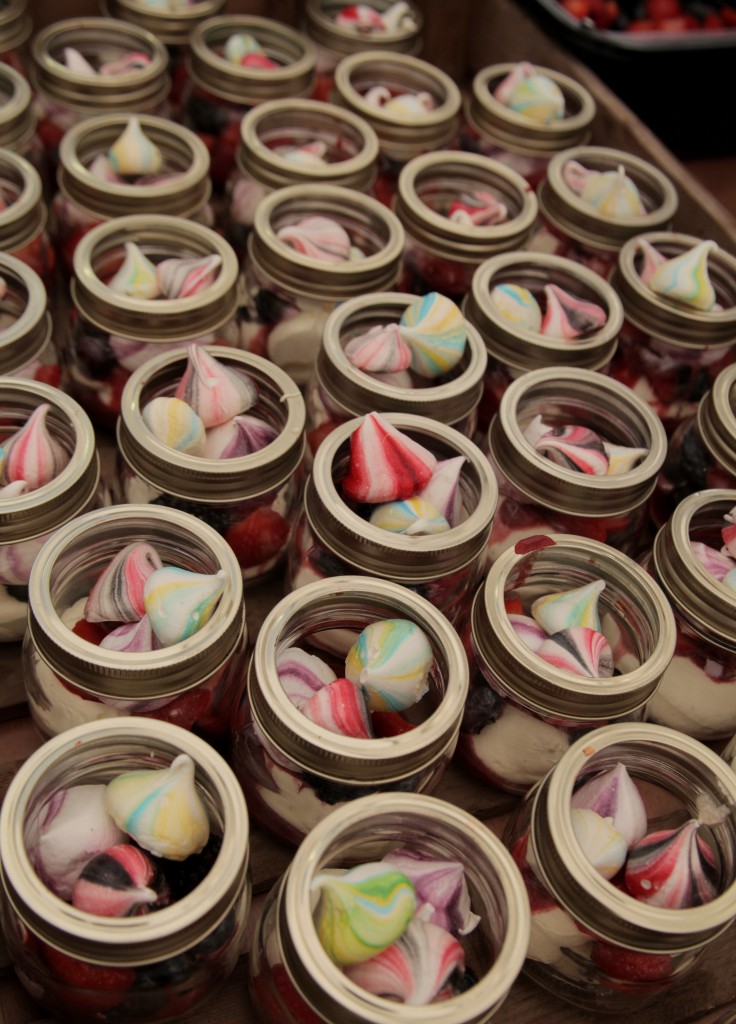 Evening Food
served in NYC take away boxes
BBQ Chicken Skewer Kebabs served with Pitta Pockets Cabbage Slaw, Triple cooked Chips & Garlic Mayonnaise
Here is what Natasha and Dean thought:
"Thomas was enthusiastic about our wedding catering. He listened to what I wanted the food to be like and he had a vision about what he wanted to create and created a Mediterranean extravaganza.
He and his staff were extremely professional, the food tasted and looked amazing. Thomas and his team were on hand throughout wedding planning and answered all of my questions promptly and clearly. My wedding guests all commented that they loved the food and that it was presented beautifully."
Mrs Natasha Azar Parker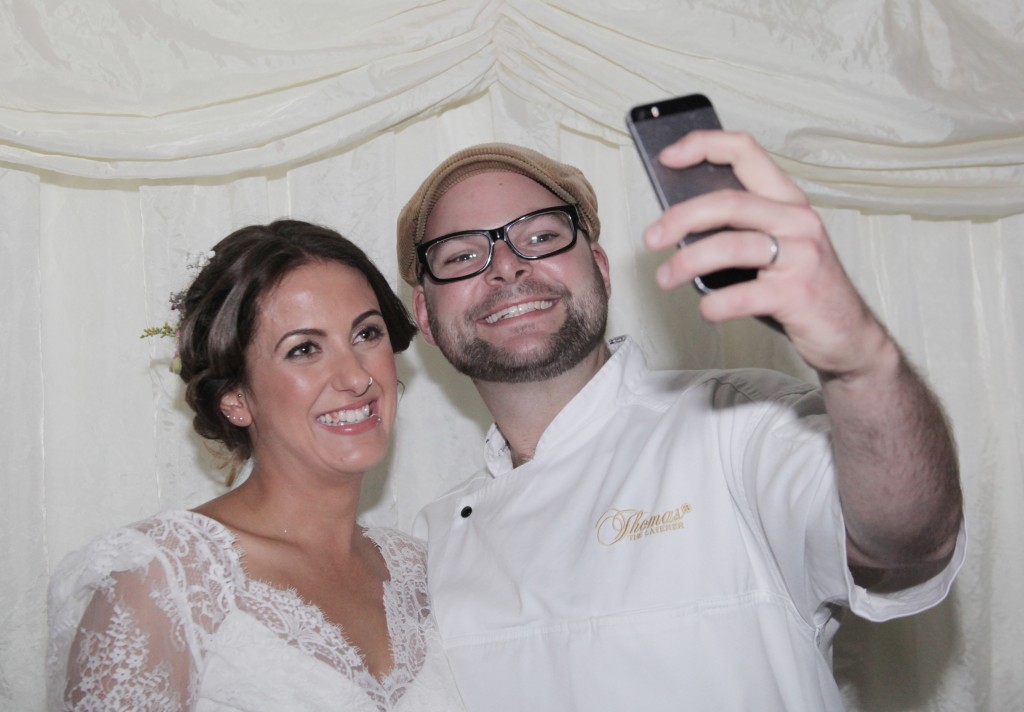 See the video for yourself, by the fabulously talented of Lara Elliott
Natasha + Dean from Lara Elliott on Vimeo.
Wedding planning – Benessamy Weddings and Events
Wedding photography – Burnt Orange Photography