So this happened…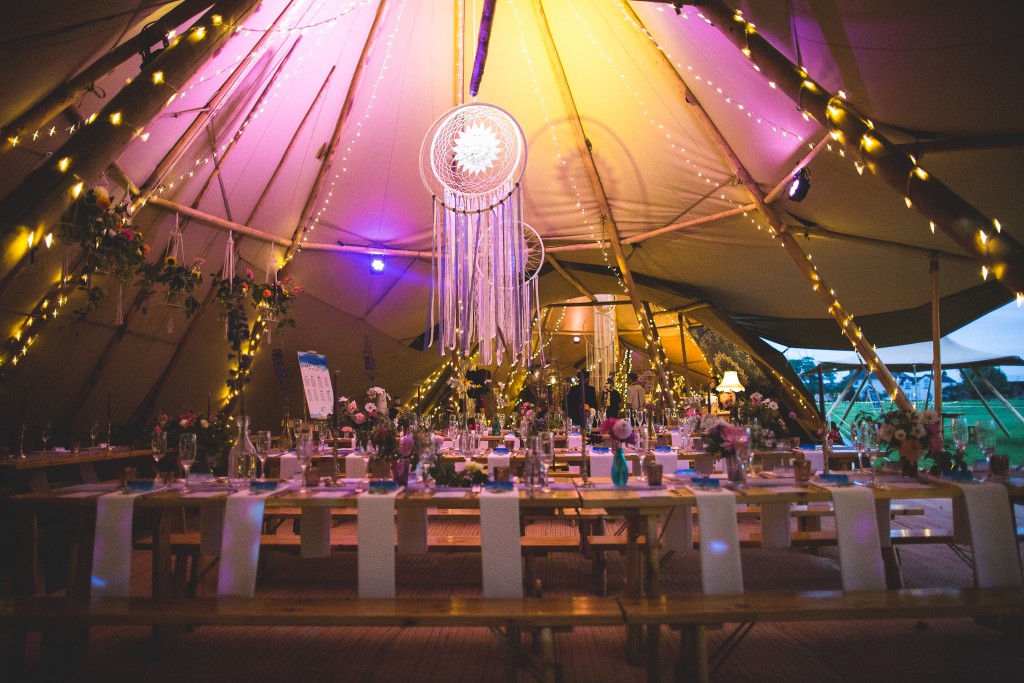 Earlier this month we teamed up with our friends Jodie at Sami Tipi, Caroline at Cattows Farm and Cathy of Boelle Events to host our Autumn tasting event which was a roaring success.
All photos are by the amazing Hannah Hall Photography.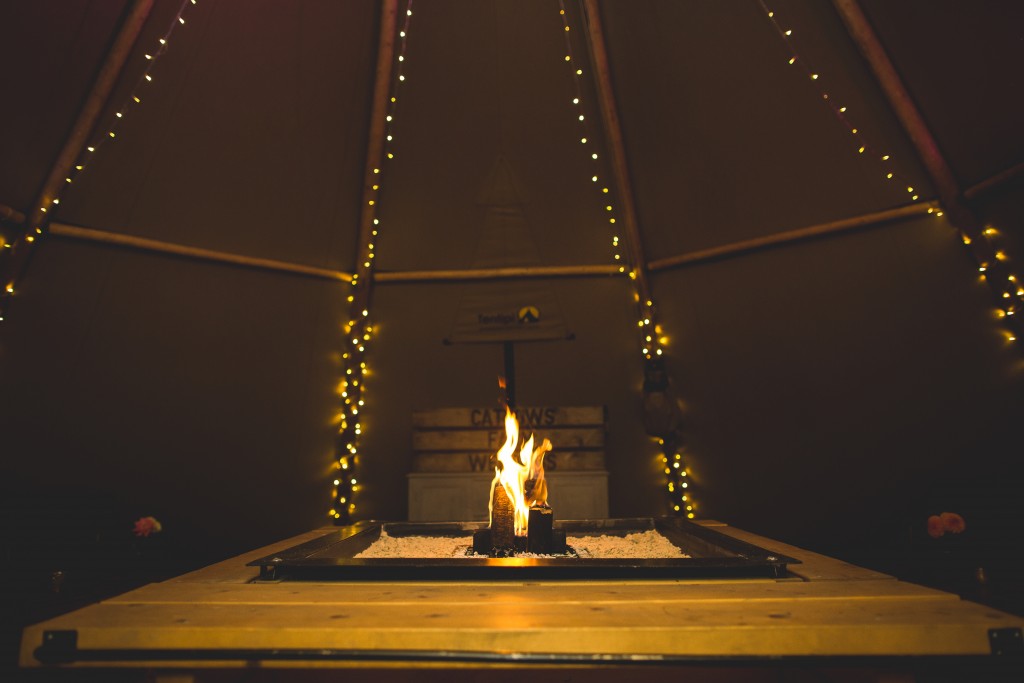 "The atmosphere inside the tipi was just wonderful and every detail had been so beautifully thought out. I've been lucky enough to experience a tipi wedding before but for Jon it was the first time he'd seen them and he thought they were amazing! All the suppliers were lovely to chat to and there were some really super ideas." Sarah and Jon
We were already part of the Sami Tipi and Cattows Farm Open Weekend so when we needed a venue for our tasting evening they kindly gave us free reign to takeover the tipis on the Friday night to host our Bohemian Feastival Event.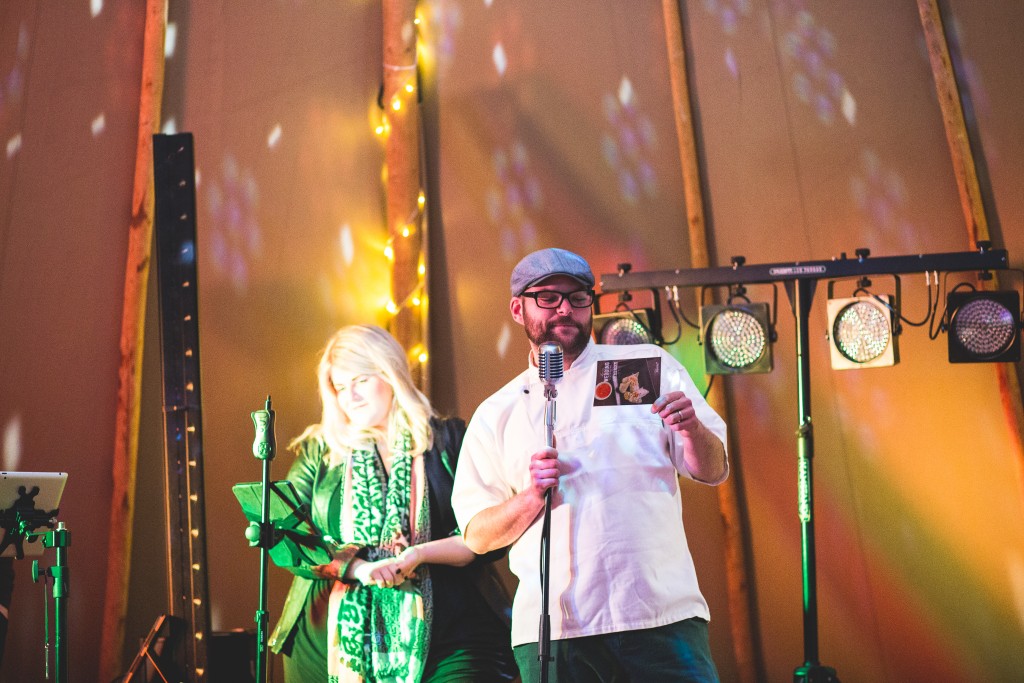 90 lovely brides and grooms joined us for cocktails and canapés with a difference where we served up an array of bite sized dishes from black bean chilli and shepherds pies to churros dipped in chocolate sauce and apple and walnut crumble. See the full menu here.
"Thank you so so much for inviting me! It was as brilliant as i imagined!" Joanne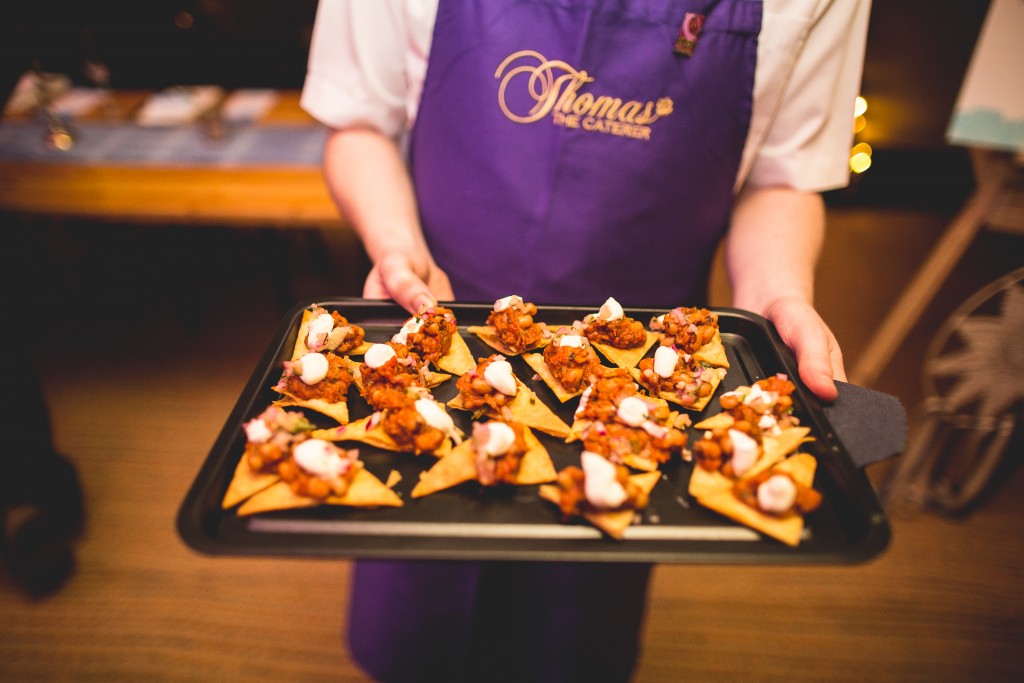 "We L-O-V-E-D the pulled pork sausage rolls and the black bean chilli – nom! My only thing to change would be to have the steak and chips come out earlier as we (and by we I mean me!) would have loved a few more before we had to leave! Haha!" Gemma and Ryan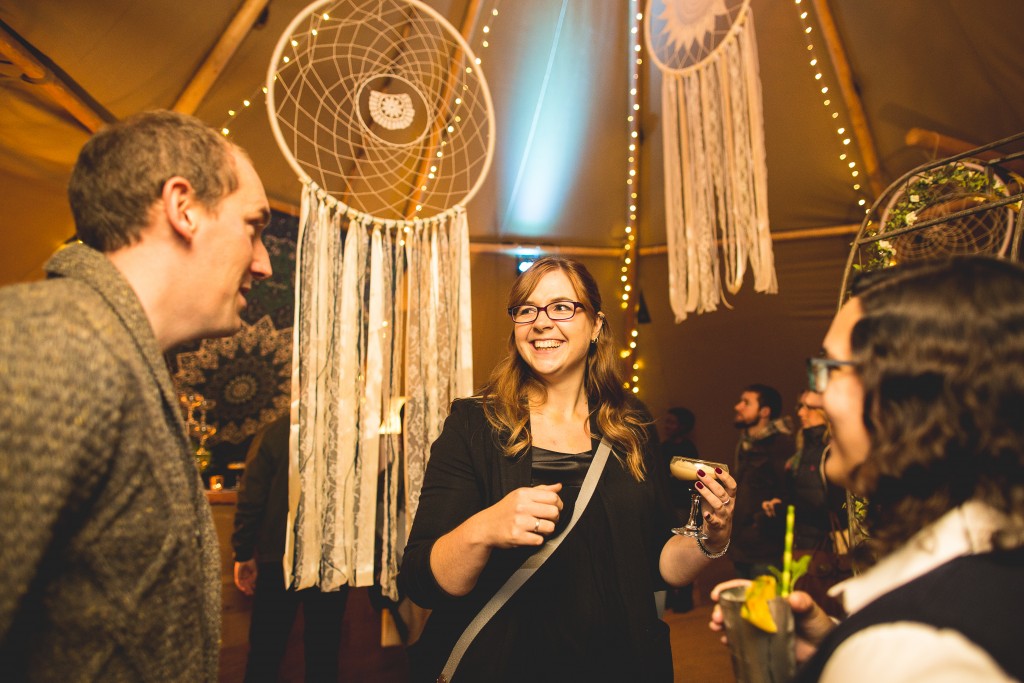 "We thought the food was amazing, particularly the black bean chilli nachos, the steak wrapped chips and the mini cottage pies. We also loved the service provided by you and your team. Super friendly and professional." Laura and Rob
It was a pleasure to see some of our previous brides and grooms, couples who have booked us for next year and of course, lots of new faces.
The tipis looked out of this world thanks to the uber talented Boelle Events, the Boho vibe was complete with giant hand-made dream catchers, tie dyed table runners and rich, vibrant coloured fabrics. The stunning stationery was designed and created by Susie Said
"I loved the setting and especially the stunning dream catchers hanging so beautifully. The lovely selection of mocktails was great for me as I was the driver for the night . The endless supply of tasters just confirmed that paul and myself have picked the best person for our wedding catering. Especially the brownies!" Sue and Paul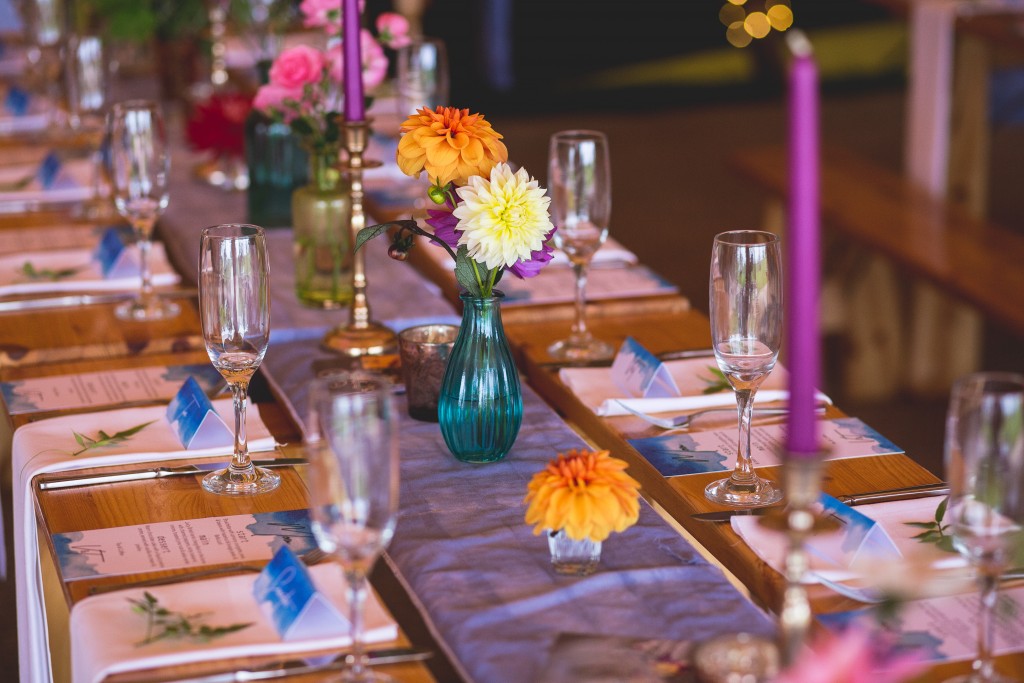 "The venue was wonderful and the way it was dressed really set the scene. I loved the food, it was amazing…the steak and chip canapés were to die for…in fact they all were. It was my personal favourite and ive been raving about them all week!" Cheryl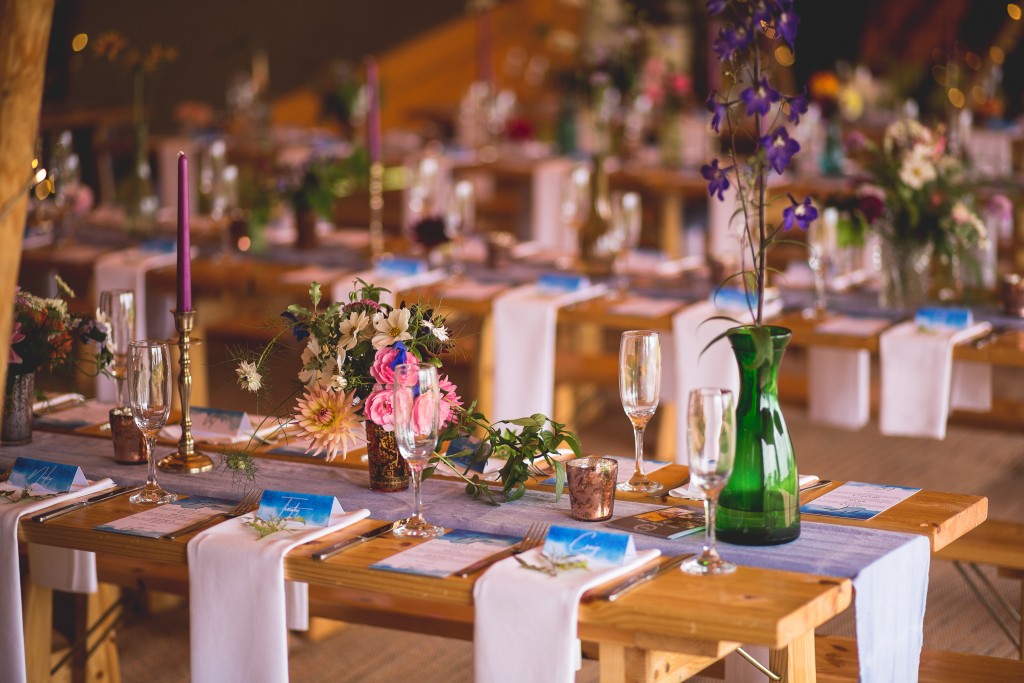 The gorgeous floral displays set off the look thanks to Maria at the Flower Patch who also held a mini 'make your own flower crown' workshop.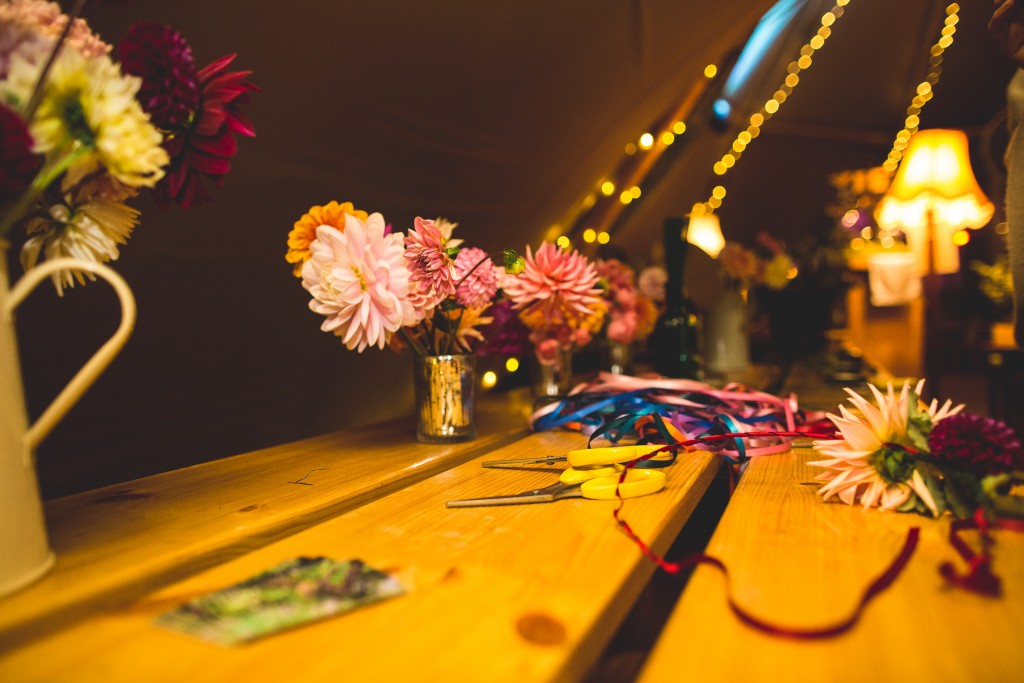 Cocktails (and mocktails) were flowing thanks to Thomas and his talented team at Mambo Mobile Bars and the fabulous Rebecca Diamond performed.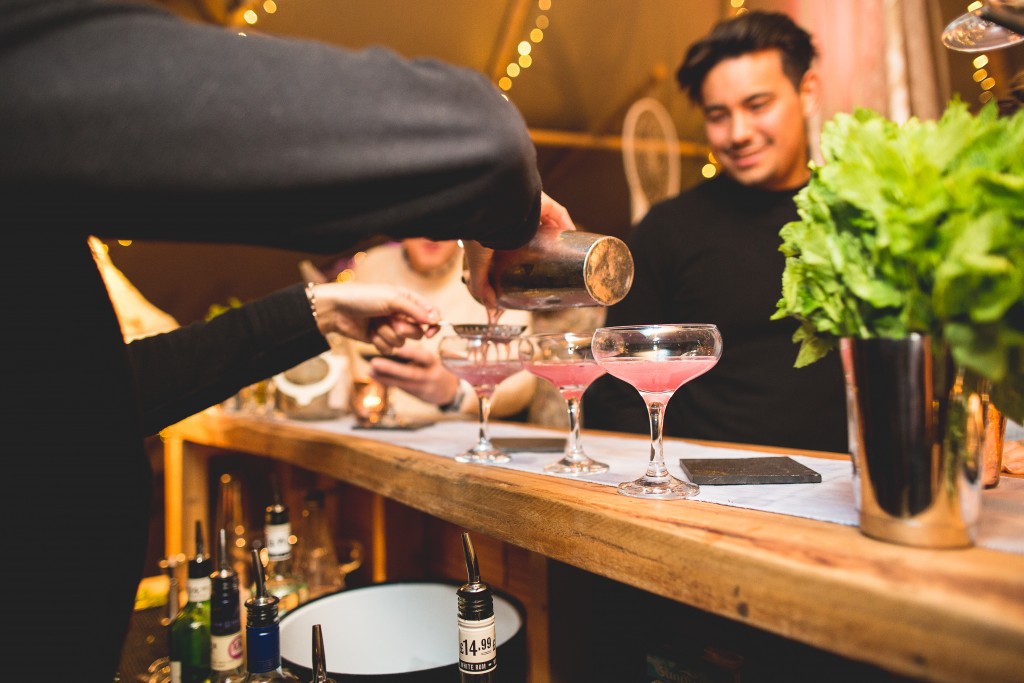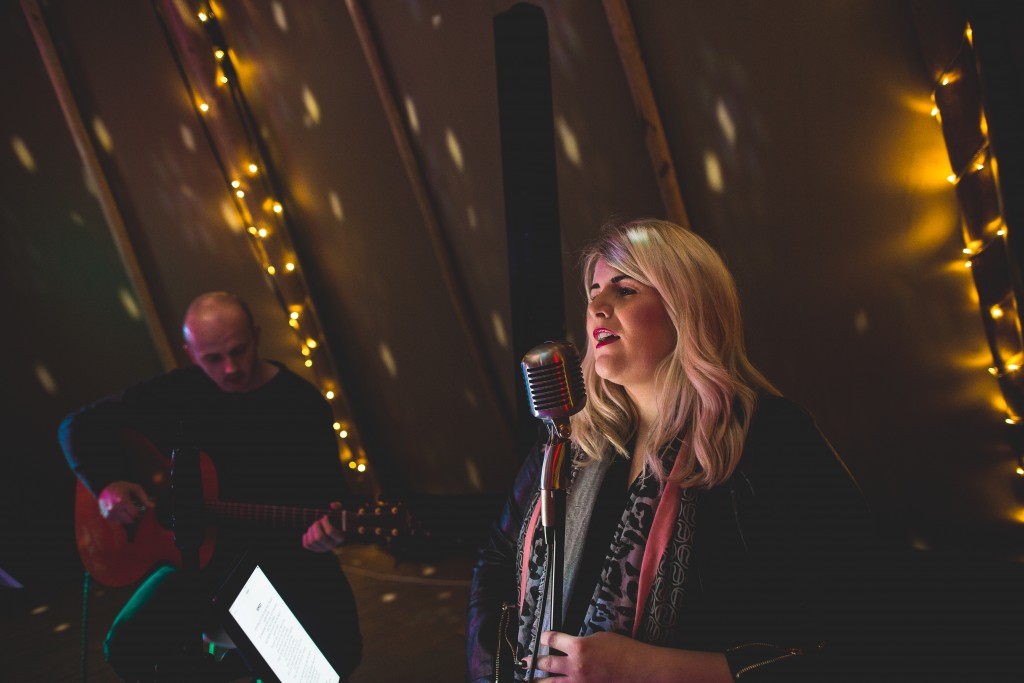 The coolest photo booth we've ever seen came courtesy of Old School Booth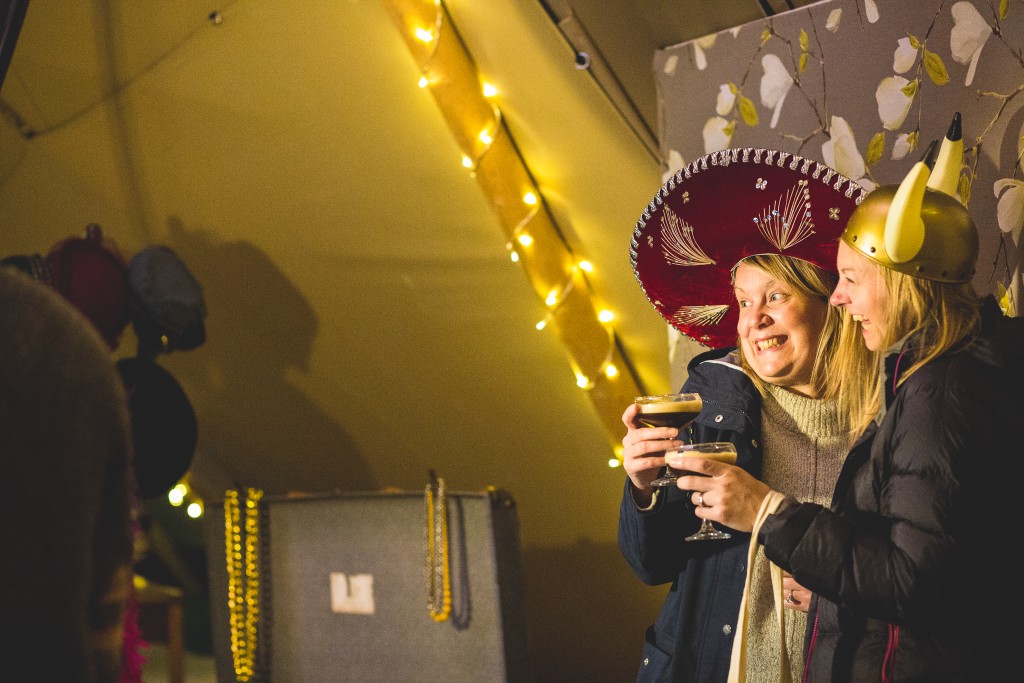 Video by Uncover Media to follow from so watch this space.
For more information on our tasting events visit our Tasting Events Page