Funky Wedding Bands
 (the rings not the musicians)
Choosing your funky wedding bands is tough I know I have been there… it's going to be on your hand for…. well, forever so it's got to be right! moreover! You've just become a gemologist  and searched high and low for your engagement ring for the missus anyway! you will be knighted soon for your efforts in the gem stone trade imagine that a JKNght hood for gem stones you never though tit would happen and here it is! well done you! so you need a break!
Fellas, not really feeling the classic gold or white gold wedding bands? Looking for something unique and edgy? Check out these bobby dazzlers – meteorite, tianium, carbon. These funky wedding bands are truely awesome.check these out!
Then you can put your feet up and relax knowing all your wedding duties are done ….wait a minute what about the suits! DOH!
Come on, this will be a breeze chaps you have managed to convince the love of your life to spend the rest of her days with you you will be fine be brave here we go!
Titanium Meteorite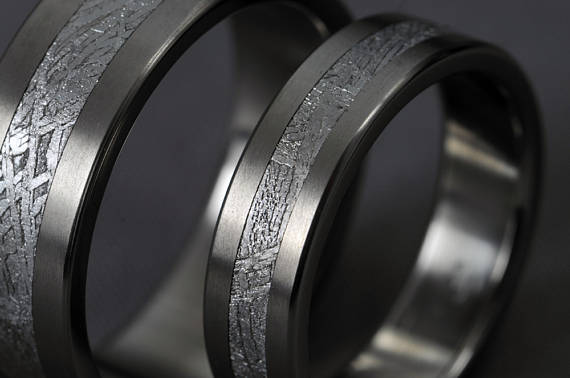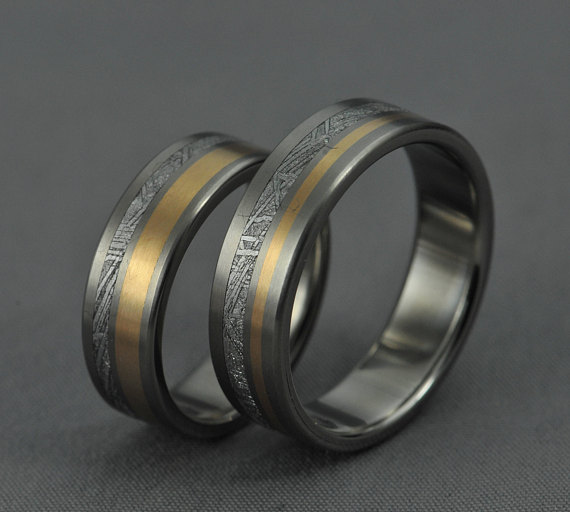 Handmade in Hungry by the very talented  Bence Fordos.
Brazilian Kingwood Wood Inlay Black Zirconium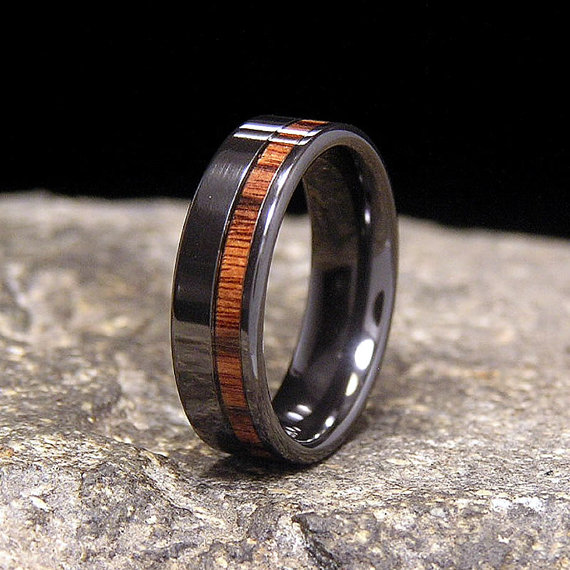 Carbon Fiber Ring, Wood Ring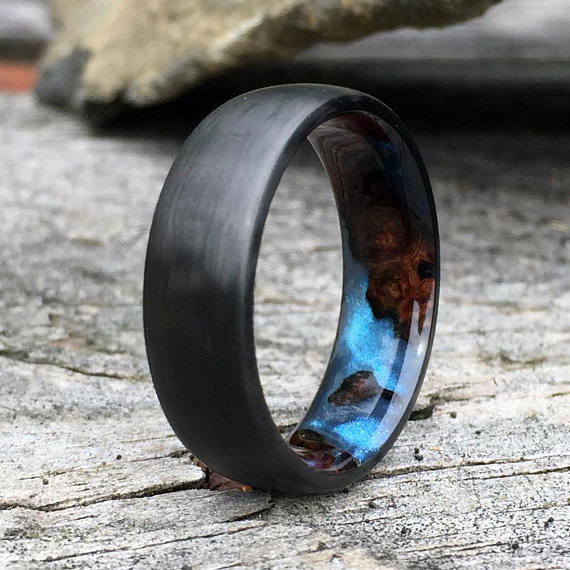 Carbon Fibre and Titanium