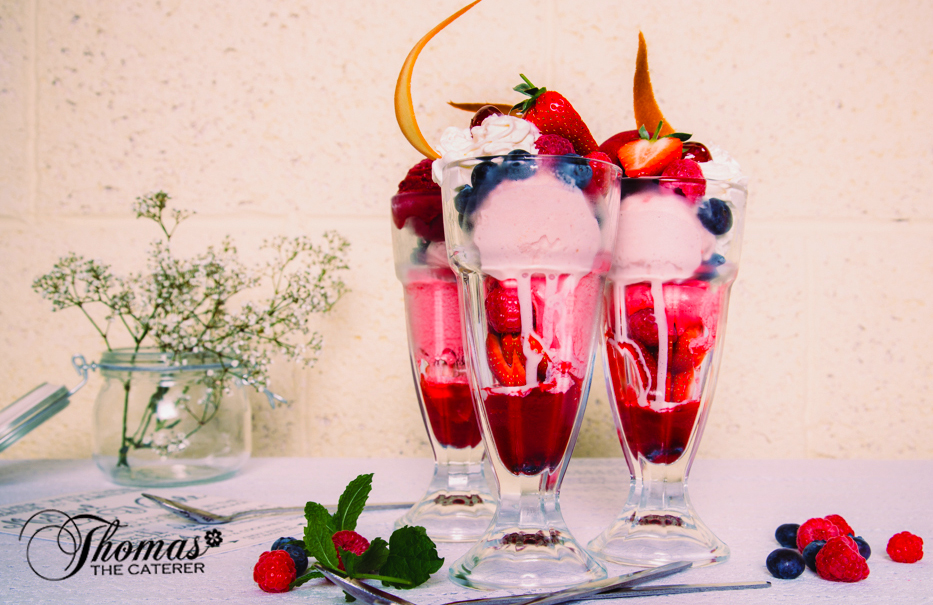 You just need to step off a train in any major city these days and pop up food stalls are aplenty. It's such a fab opportunity to enjoy a whole range of street food while you're on the go, cuts out the stuffiness of a sit down meal and even if you aren't hungry, the smells are divine.
It's from some of these many street food stalls and internationally inspired markets that I find much of my funky wedding food inspiration. There are no limits here and the only rule is that it has to smell and taste delicious.
Check out a few of my favourite ideas for feeding your guests at a wedding and get ready to chuck the boring aspect of a traditional sit down wedding meal right out the window.
A few different ideas!
Go Greek – from posh kebabs to delicious home-made tzatziki, this is a delicious and very summery way to entertain the guests at your wedding. If you're going Greek you could consider including mini bottles of ouzo on the tables to give it that added Grecian touch.
Hog roast – pulled pork wraps teamed up with the delights of coleslaw, home made barbecue sauce and delicious salads, pasta dishes and cheese platters to accompany. Pull up a hay bale and enjoy, as even the smells coming from a hog roast are to die for.
Veggie heaven – if you and your friends prefer vegetarian dining, there are some fantastic options here which blow the nut roast stereotype out of the water. You can get really inventive with vegan and vegetarian foods and flavours so let your mind wander.
Simple pleasures – remember the smells of a fairground hot dog stall or the delicious aromas that come from a barbecue? If you're looking to incorporate something simple like a hot dog stand into your wedding, you can go as upmarket with your options as you like.
Pie and mash wedding – using only 100% free range British meat and veggie approved ingredients you could serve up a huge range of hand made pies at your wedding, which would be guaranteed to impress.
Mexican madness – how about adding a little spice to proceedings with some casual wedding catering Mexican style? Offer your guests a range of tacos, burritos, fajitas, quesadillas and nachos, with some delicious home-made salsa.
Creamy goodness – love your ice cream? How about having a mobile ice cream van at your wedding which serves up a magnificent variety of home-made ice cream ranging from luscious fruit flavours to the decadent delights of fudge and salted caramel.
Contact us now to discuss your wedding catering plans
If you have some great ideas for food at your wedding and like the thought of stepping away from the norm, there really is nothing that can't be achieved.
Contact us today to discuss your wedding catering plans, pick our creative brains and discover what unusual treats could be in store for you and your guests on the big day.