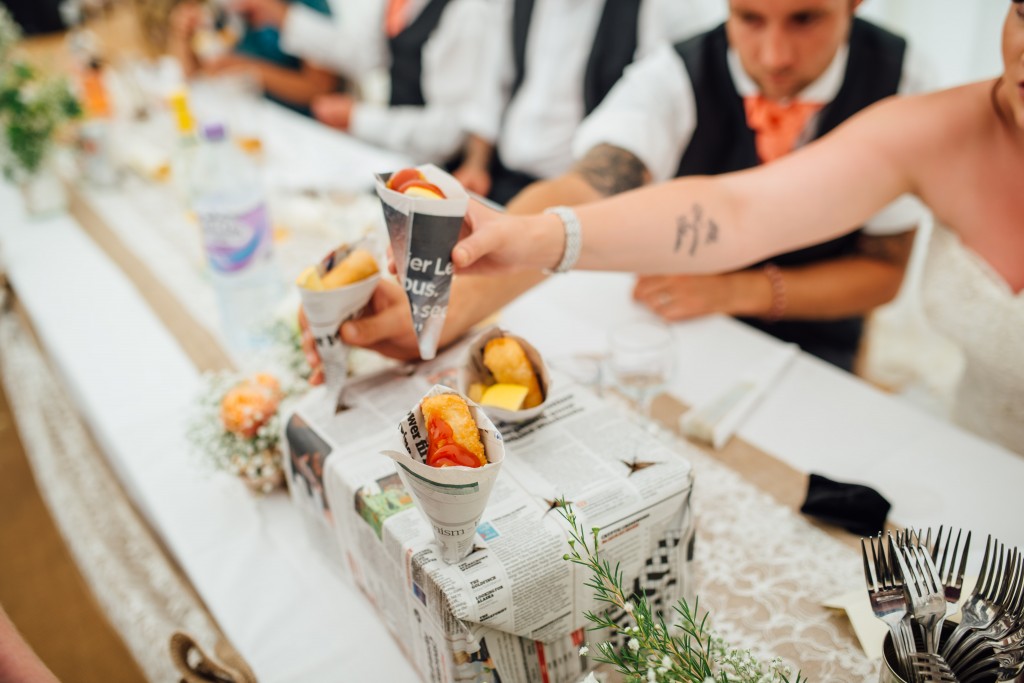 Let's be honest, wedding catering can be a lottery, because unless you get some guidance from trusted friends on who is good and who isn't, how can you know what you're buying into? So how much does wedding catering cost?
If you're going into it blind, prices can be baffling and there is no real set answer either. It's like trying to say what water tastes like or describe the difference between left and right – so many ways to do it but so difficult to put your finger on.
One thing is for definite though, if you are going for wedding catering, make sure you know what you want, how much you can spend and you've asked around and got some opinions or read reviews before you take the plunge.
How much can you afford to spend?
One of the most important factors in wedding catering is your budget and often the food and drink can be one of the things you'll spend the most on. You could have a wedding in a field with wild flowers in your hair, your brother's mate playing the banjo and a vintage second hand dress at next to nothing, but one thing remains the same, if you're feeding your guests, you'll want it to be delicious.
If you don't fancy rolling your sleeves up and cutting a few sandwiches out on the morning of the wedding and if your Mum or Aunty Sue don't either, you might have decided on a caterer. After all, it takes the strain away of having to do it yourself and it's lovely to be waited on, even if it is in the middle of a field. As with all of the other wedding planning though, work out what you can afford and stick to it, this way you won't be disappointed.
Check out our blog to find some other top tips on choosing a wedding caterer.
Our prices start at £48 per head incl VAT
When we're cooking for our happy couple and their wedding guests, there's always two things that we ensure. Firstly that the menu is bespoke and created especially for them and secondly that we only use the freshest and finest ingredients, locally sourced and hand picked. It's from this base that we can know the food will be great. We don't charge through the nose either and our prices start at £48 per head incl VAT.
Discuss your plans today
When it comes to the cost of wedding catering, once you know that the caterer is good and they can provide what you need, all it comes down to is what you want to be included on your menu. To find out more about the costs of wedding catering, give me a call and discuss your plans today.