Festival Feel Boho Wedding Menu in Leicestershire
Leanne and Rich came to Thomas Towers with loads of cool ideas for their Boho wedding menu. They'd been let down by another caterer so were looking for someone they could trust. I was so pleased when they booked us as their wedding was totally ACE!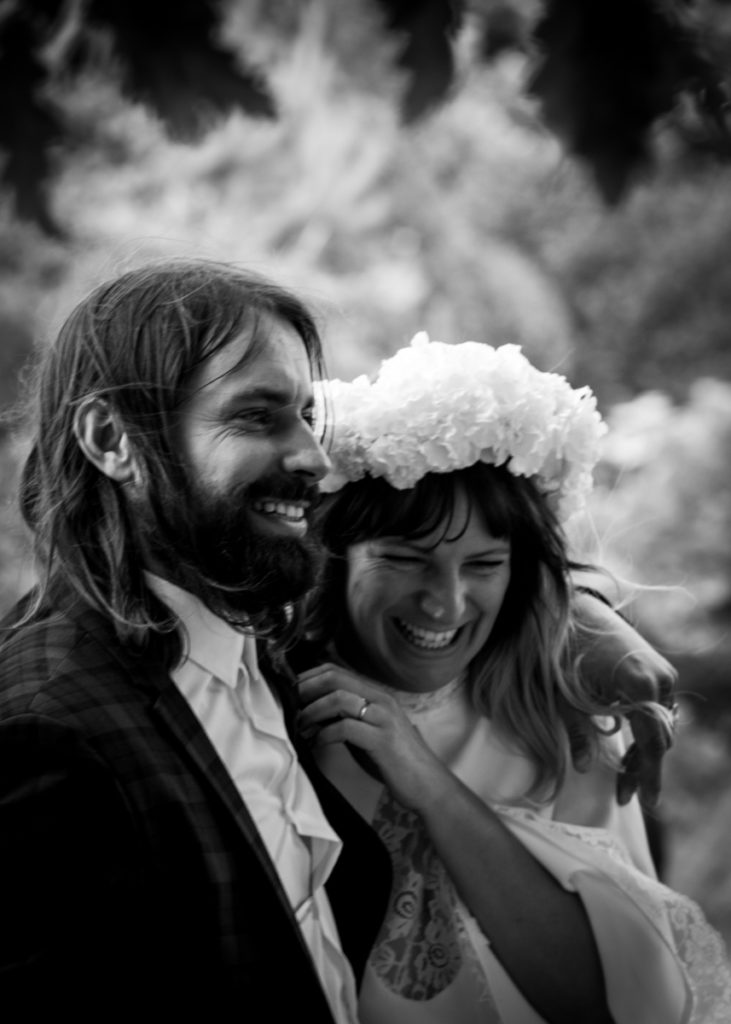 This super cool couple had a festival feel wedding and wanted the whole day to be relaxed and loads of fun – Drinking, dancing and good times. And of course, they wanted uber tasty food.
They had a tipi by Peak Tipis at the beautiful Bawdon Lodge Farm. Styling was bright, bold and bohemian – simply stunning!
Friends and family were seated on hay bales as they watched the happy couple say their vows under their very own flower adhorned archway (hand crafted by the groom himself).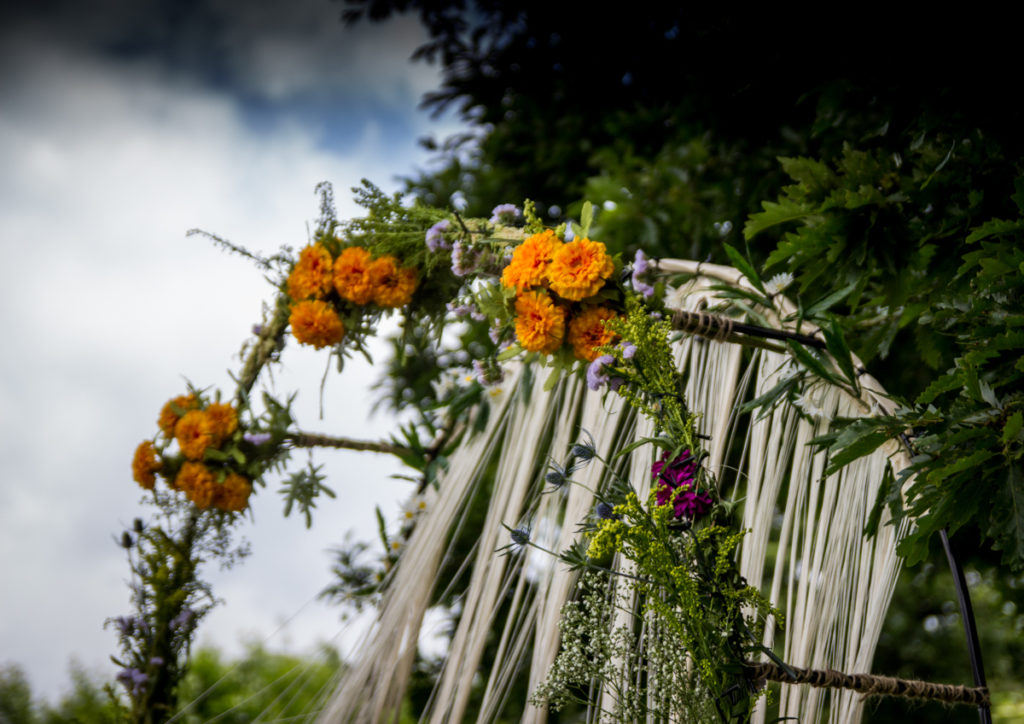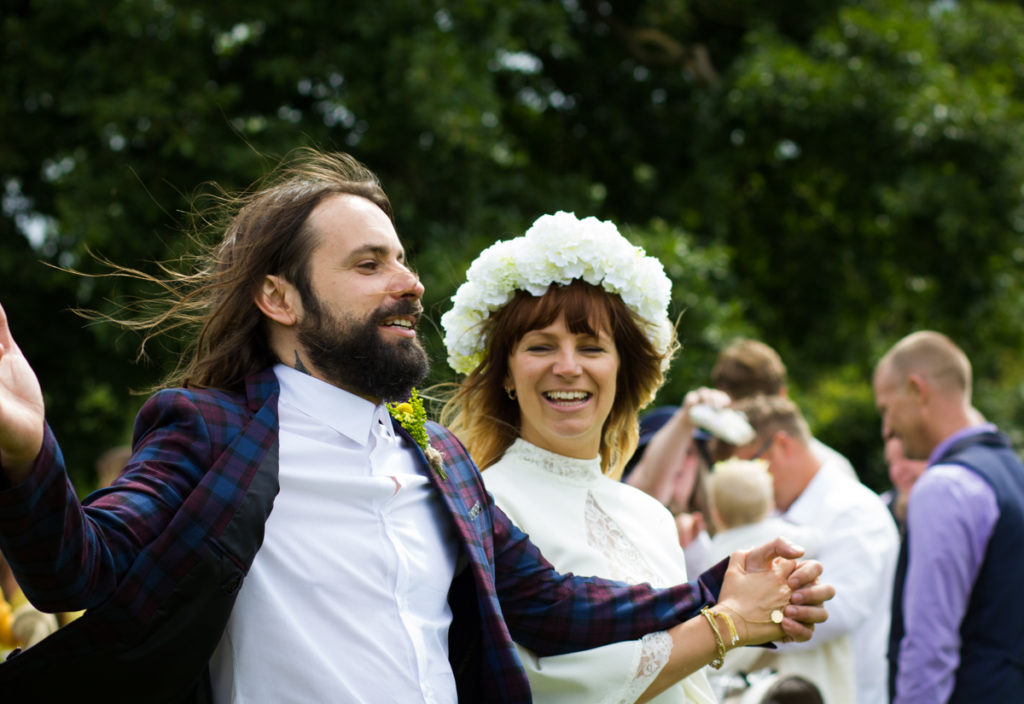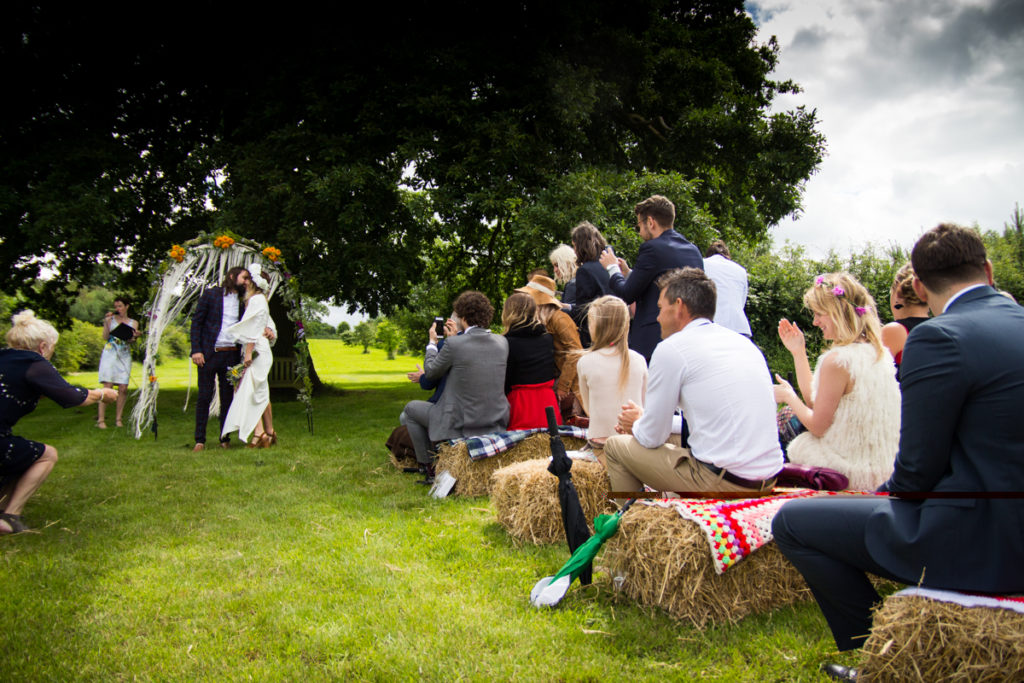 After the ceremony, which was officiated by the wonderful Jo from My Perfect Ceremony, it was time for fizz and food in the tipi.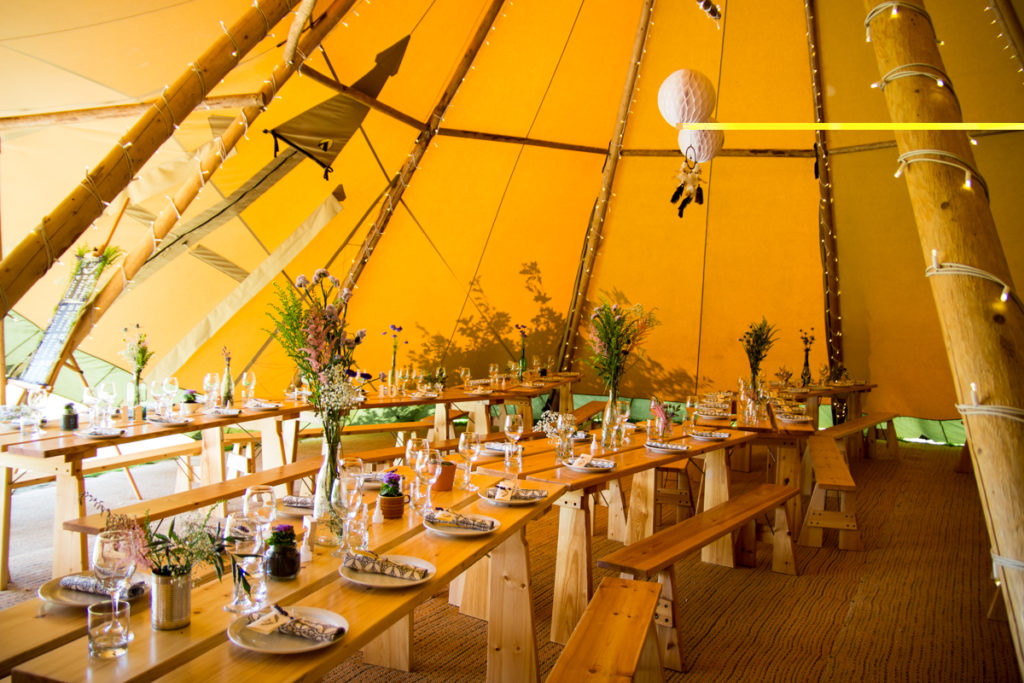 They wanted food that was simple but super tasty – a nod to their days living in London where there was loads of amazing street food on every corner. So we created a few of our own street food inspired shacks, serving awesome food that worked perfectly in the tipi. A real festival vibe.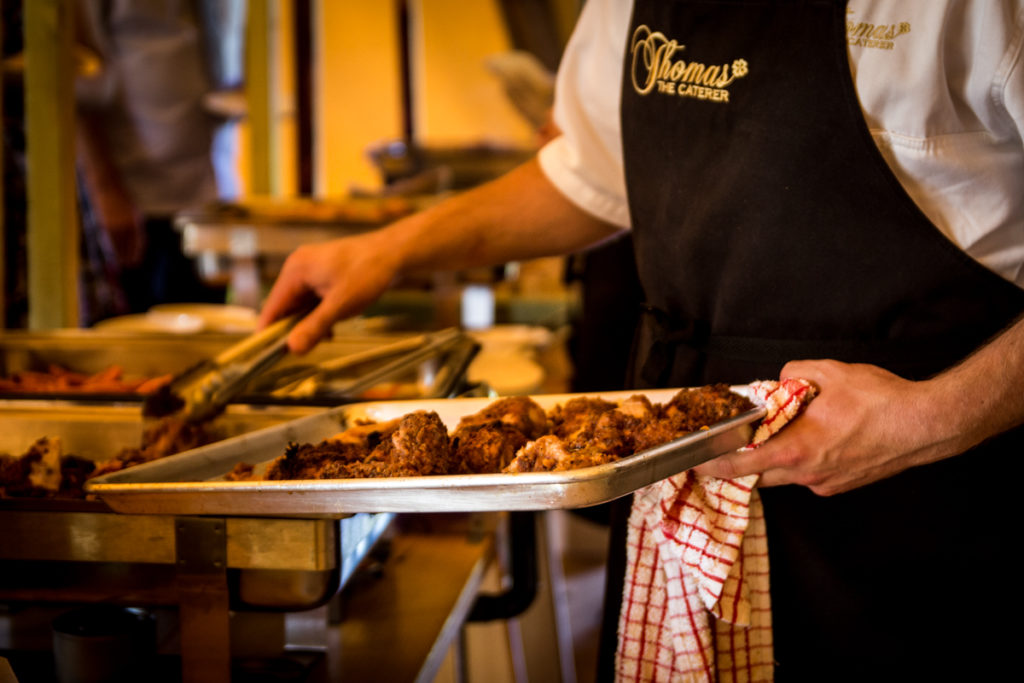 So what did they eat?
Tommy's Pulled Pork Wraps, Banana Salsa and Avocado
Falafels with No Mayo Zone Slaw, Tahini Yoghurt Sauce and Hummus
Southern Fried Chicken with Sweet Potato Fries and Creamed Corn
Mixed Leaf Salad
Bread rolls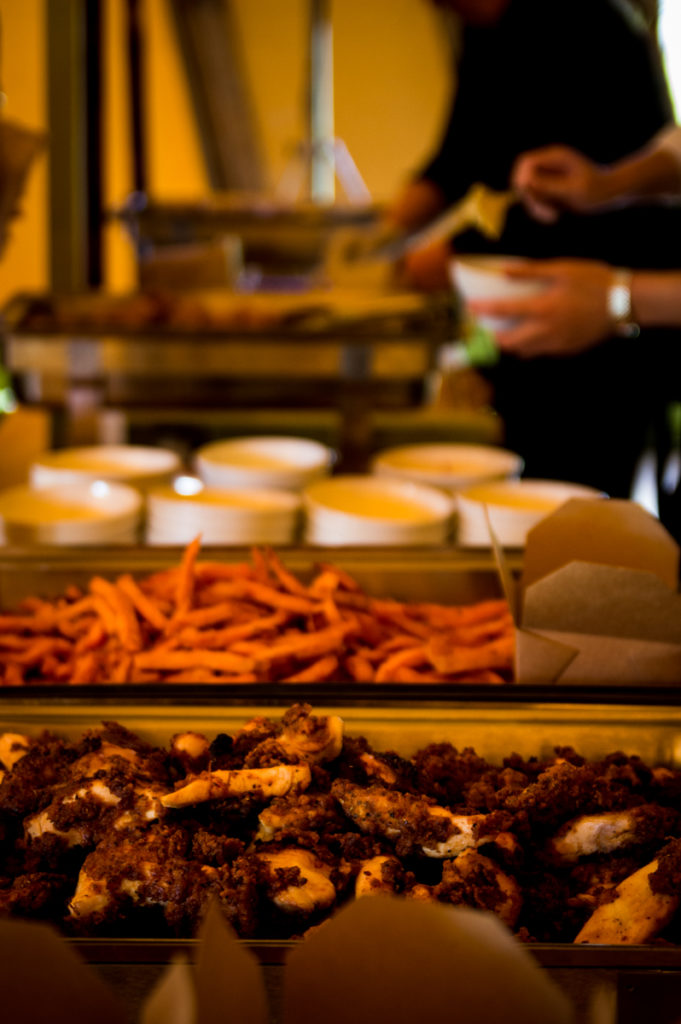 So What did Leanne and Rich think?
"He was recommended to us by several people and when we went to see Thomas he had great innovative ideas and really pushed the boat out to get what we wanted for our big day!
The best wedding caterer by far!"
Leanne Long
Photos by Sarah Brittain Edwards