Wow, wedding season is very nearly upon us and I cannot wait, not only for the fabulous sunshine, but for all the gorgeous weddings I get to go to this year!
If you have a wedding coming up this spring/ summer, then you might have picked up on the popular  trend around these days for having your reception in a marquee. And, if you're looking for a marquee wedding caterer Leicester has got some great locations to hold your reception at.
Recently there's been a big trend towards the rustic marquee wedding reception situated in one of the many beautiful countryside locations across the county. The sort of ones with tons of wildflowers, long grass and bare wood banqueting tables, open sides and plenty of delicious food and drink. For these, imagine a hog roast or barbecue with beer and cider flowing.
Or, on the other end of the scale and equally stunning is the more traditional marquee wedding look with shimmering glassware, pristine linen and lovely lighting effects that make the reception look like something from a sophisticated fairy tale.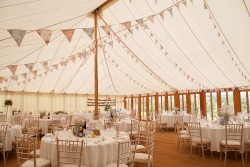 Things to consider with marquee catering
When it comes to holding your reception in a marquee, it might seem like the easy, no fuss option and it can be absolutely fantastic – if you get it right. Like with any wedding the perfection is in the planning and there are a few things you should bear in mind that might not be already thought of, as they would be if you were holding the reception at a country house or hotel, for instance.
Things to consider with marquee catering include ensuring there's a fresh water supply, making sure the marquee is large enough to feed the amount of people that you want to invite, the style of the marquee – will they be sitting down formally or standing up buffet style? And also, is there a suitable area to prepare the food or does it need to be brought in?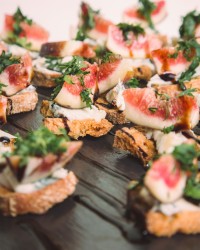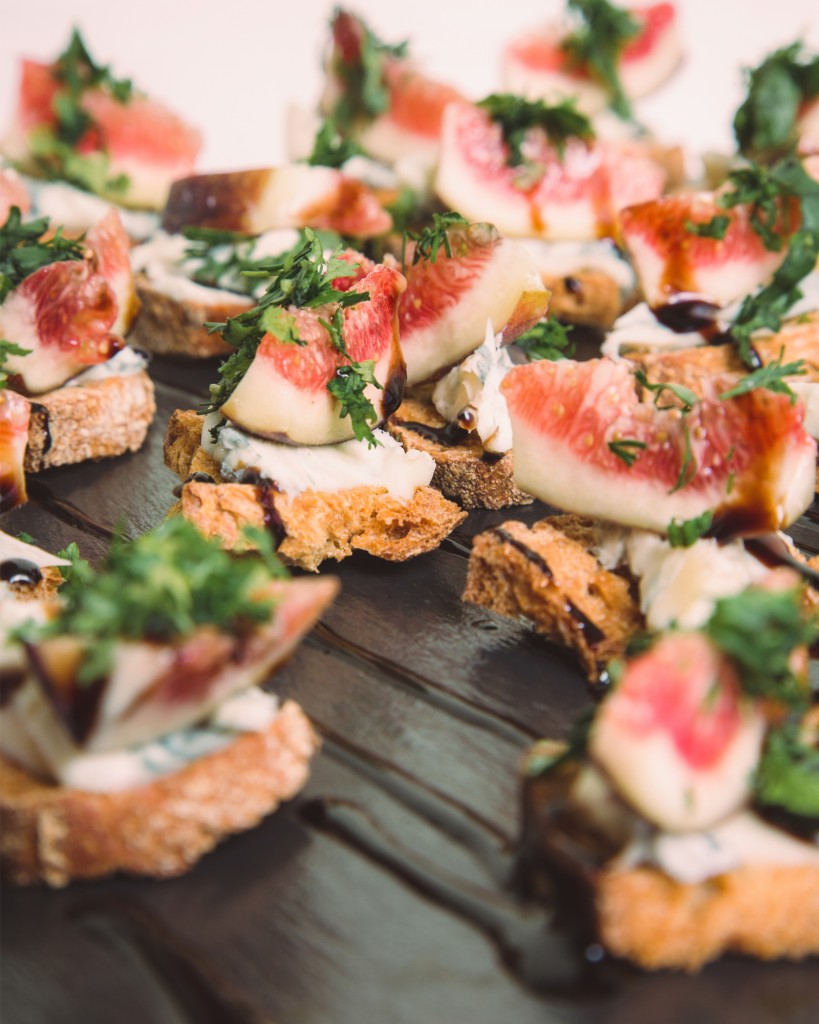 We have plenty of experience in marquee catering
One thing that's really great about having a marquee wedding is the fact that each and every time it's unique. From the style, layout and theme, to the beautiful award-winning food and drink you serve, there's nothing standard here. And, thanks to our many years of providing delicious wedding food, we have plenty of experience in wedding catering. We love working with the happy couple to help plan a marquee wedding reception from start to finish, so if you have any questions just shout!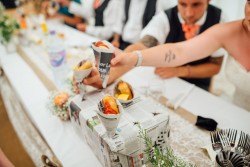 Marquee wedding? Contact Us
If you're planning a wedding and are looking for a marquee wedding caterer, then why not make the most of our years of experience in catering for a huge variety of celebrations. Get in touch with us today to find out more about what we can do for your wedding!