A Marquee, Mezze Wedding Menu and Meringue Crumbles.
Charlotte and Hakan had a vision for their wedding menu… they wanted lots of meat, loads of colour and a whole lotta flavour. Their mezze wedding menu was mouth-watering.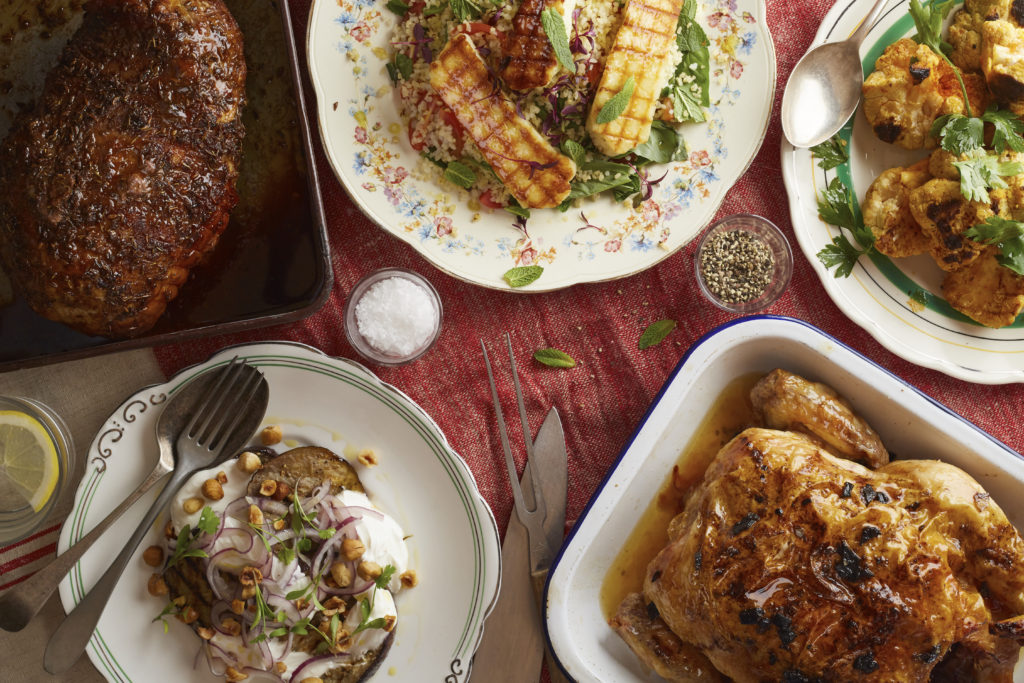 When I first met this lovely couple, Hakan explained that meat played a huge part in his family dishes and the menu should feature loads of mouth-watering meat dishes with lots of Eastern flavours. They wanted mezze sharing, oodles of colour and, above all, it had to taste incredible. So I set to work on a menu that would knock their socks off and wow wee, what a scorcher.
Originally the wedding was to be held in Derbyshire but a change of circumstance meant that the venue was moved to Hertfordshire so they took us and their killer menu with them to the beautiful Buckettsland Farm. The weather held off and after an al fresco service and drinks reception they invited guests into the marquee where The Singing Waiters were secretly immersed within our team – we didn't let them slack off either, they had to carry their share of the platters before busting into song.
Their photographer was the fabulous Chris Seddon Photography, to see more beautiful snaps of their incredible day visit  Derbyshire Wedding Photographer
So what did Charlotte & Hakan eat on their wedding day?
Canapes 
Mini Toad in the Hole
Salmon Wrapped in Basil, Lemon Mayonnaise
Pea and Feta Tartlets
As a starter to share
Mezze – Olives, Sun Blushed Tomatoes, Stuffed Vine Leaves,
Spiced Flat Breads, Aubergine Puree and Pomegranate molasses toasted sesame seed,
Chic Pea Roasted Garlic and Parsley Puree,
Beetroot and Star Anise Hummus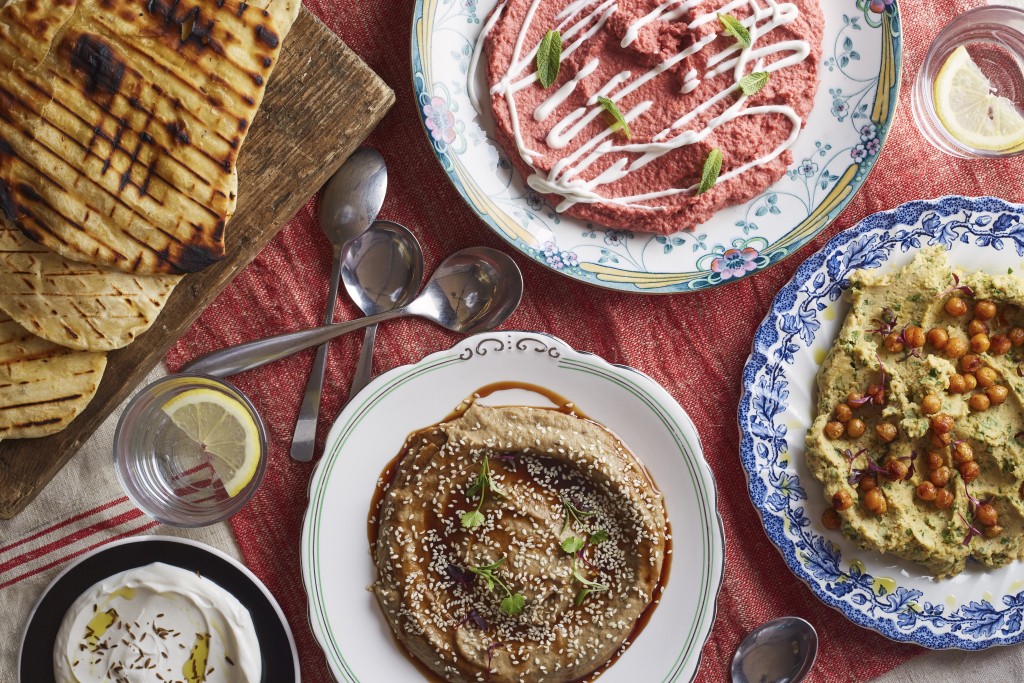 The Main Event
Cumin Clove and Honey Roast Lamb Leg,
Lemon Confit and Zatar Roast Chickens,
Roasted Aubergine, Yoghurt and Hazelnut Salad,
Grilled Halloumi toasted Bulgar Wheat and Herb Salad,
Chargrilled Cauliflower,
Filo, Feta, Spinach and Mint Pie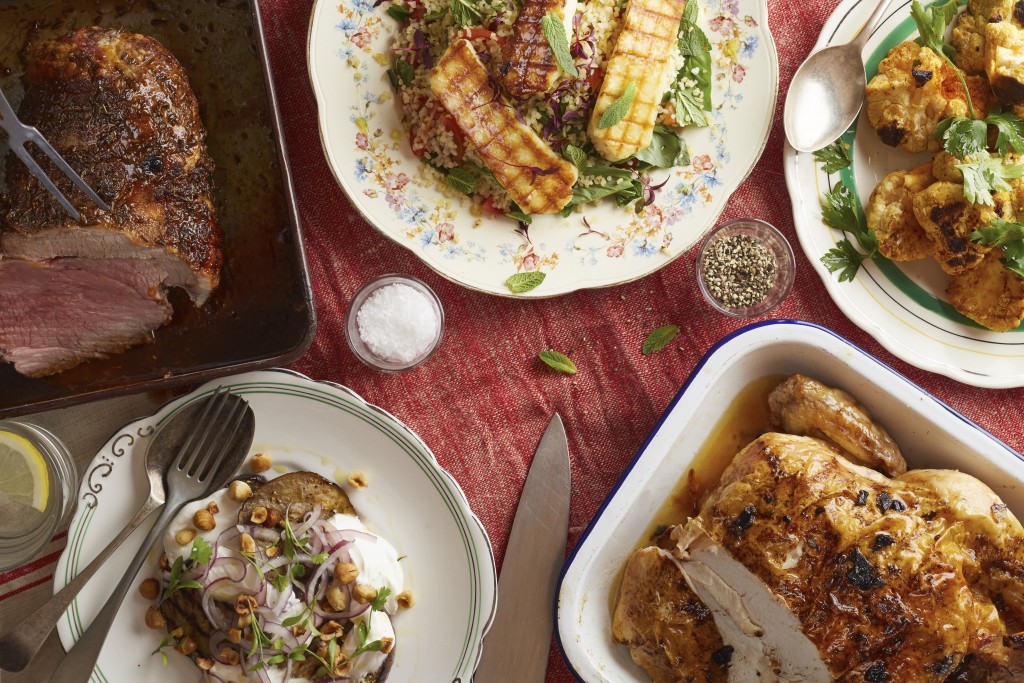 Something Sweet
Vanilla Pannacotta, Salad of Red Berries, Meringue Crumbles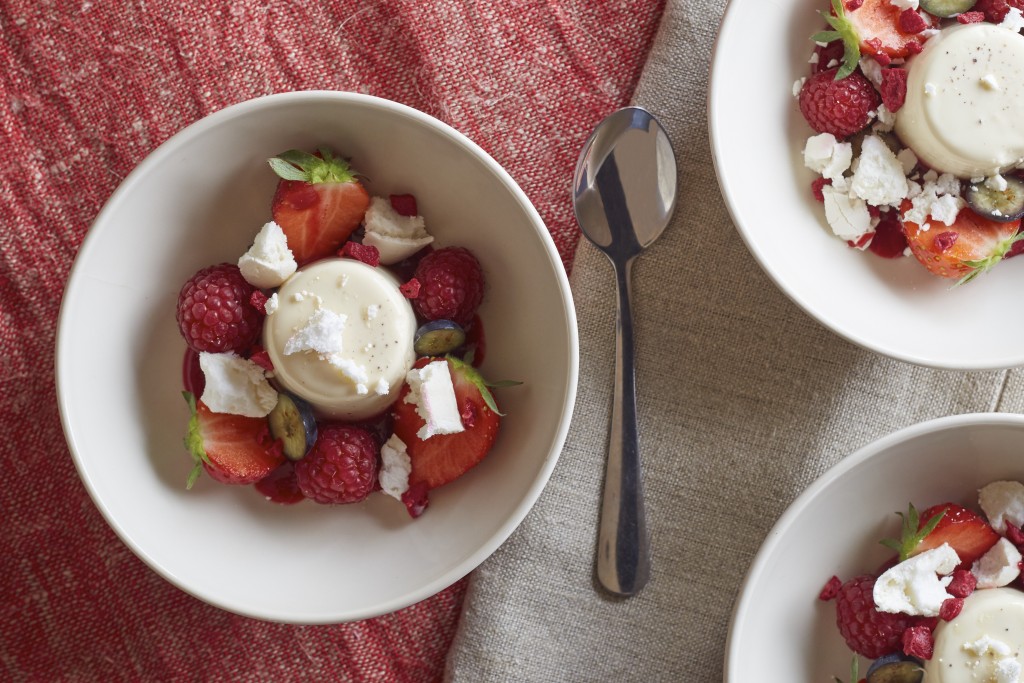 All Food photography by michael rozycki
What the lovely couple told us:
"Thomas was very helpful and full of energy towards the food. It was clear it was his passion. This filled us with confidence that he would produce a bespoke menu that tasted amazing, and he didn't fail to deliver."