East meets East
Middle Eastern Wedding Catering in the East Midlands
Krazy about Koftas or can't get enough of Baba Ganoush? Why not sprinkle some Arabian charm into your wedding menu. Team Thomas have oodles of experience in bringing show stopping middle eastern wedding catering to life.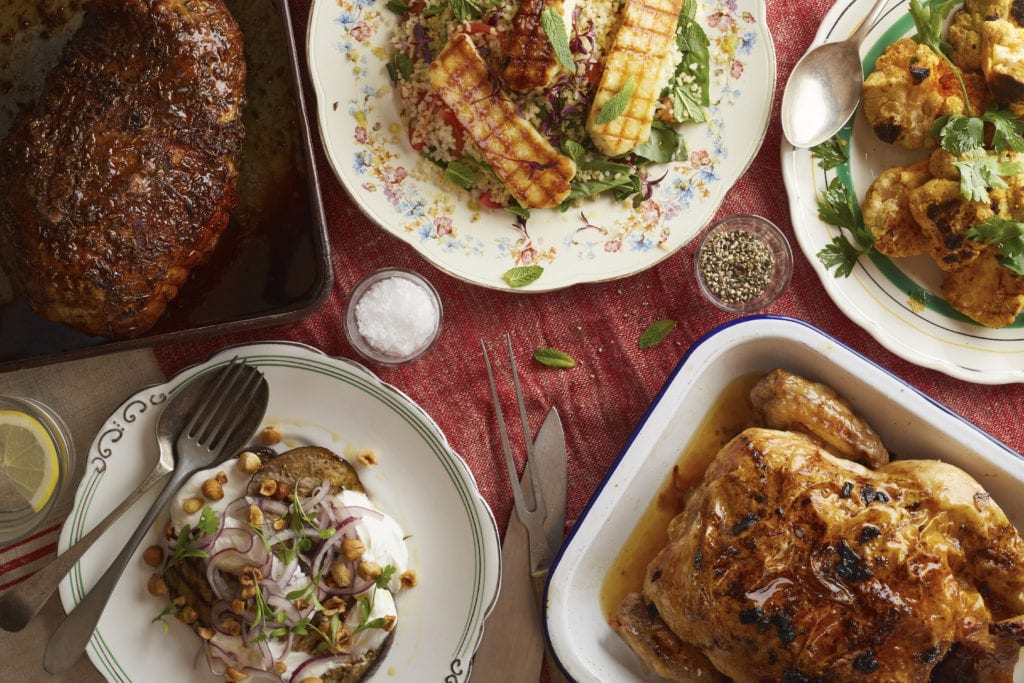 Whether it's the divine charcoal grilled lemon chicken at your favourite Lebanese restaurant; the quaint Greek Taverna where you ate the best Mousakka ever or even the Shish kebab from your local Turkish takeaway that's your go-to food after a few beers, let an array of middle eastern flavour inspire your wedding menu.
Here's just a few ways to bring middle eastern food into your wedding menu
Canapes
Weave in a few middle eastern treats to your canape reception with anything from Kibbeh (spicy minced meat and pine nuts in a crunchy shell) and minted lamb koftas to Sfeeha (Shamazing mini meat pies)
To Start
Serve delicious Greek or Arabic style Mezze with mixed flatbreads, mixed hummous and baba ganoush – the big daddy of the eggplant world. Jam packed with flavour and a fabulous way to encourage guests to interact over the tables.

The Main
Think melt in your mouth lamb or juicy chicken breast infused with cinnamon, cumin, nutmeg and coriander. Accompanied by fig and almond tabbouleh, Saffron scented pilaw rice and beautiful fresh salads of tomato, aubergine, red onion and crunchy peppers – Delish!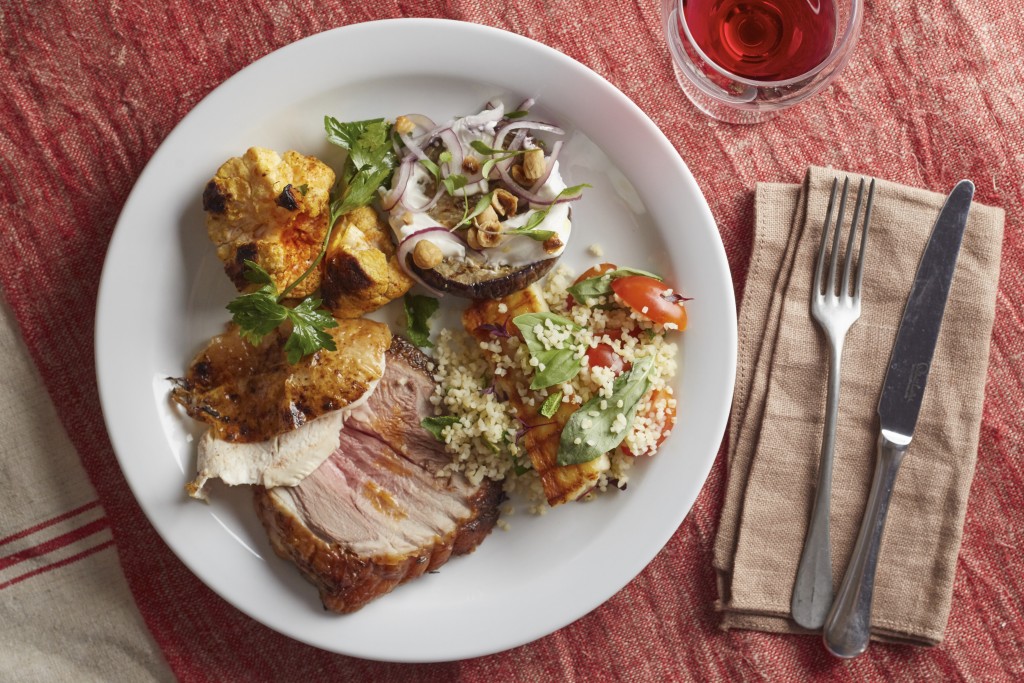 Desserts
It has to be Baklava – buttery filo pastry with nuts, honey and syrup (sweeeet) or Mouhallabieh – mini rice puds sprinkled with rose water syrup.
The Evening Food
The obvious is the daddy of all late night snacks the lamb kebab served in a toasted pita with all the trimming but for veggies think falafel with tahini sauce and lemon dressed cabbage slaw or grilled halloumi with toasted bulgur wheat and herb salad. The perfect pick me up after a few glasses of the fizzy stuff.
Here's some real wedding menus that showcase team Thomas' talent for middle eastern wedding catering:
Joanne and Jonathon
Ottolenghi inspired sharing feast!
Chicharronse (Lemon and cumin roasted pieces of pork belly)
Courgette, pine nut and feta tortilla
Chicken thighs roasted with saffron hazelnuts and honey
Autumnal tabbouleh, with figs almonds and cinnamon
Lamb Meatballs in Tomato Ragu
Chive buttered New Potatoes
Ratatouille
Babygem lettuce with oven dried tomatoes and balsamic shallots
Flat breads 
and dip Hummus, mixed dips
Dessert 

Eton Mess inspired Sundae with
Thomas the caterer's famous chocolate brownies, raspberry sorbet, chocolate ice cream, 
vanilla ice cream, berries and raspberry sauce
The evening Food
Turkish chicken wraps made up and served with slaw, salads and sauces
Halloumi and red pepper wrap for veggies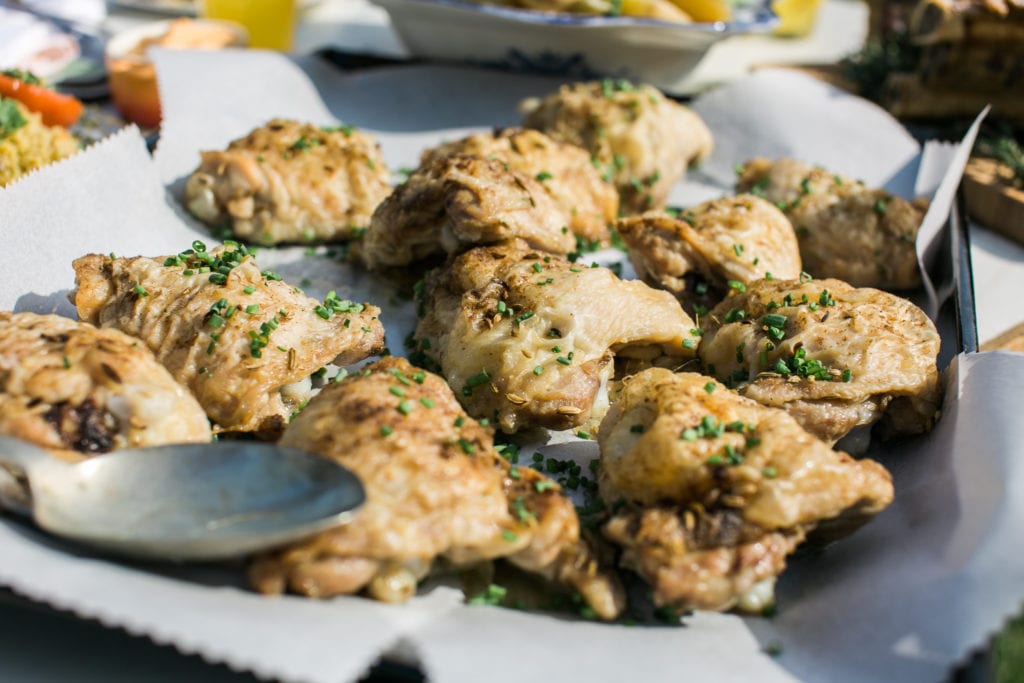 Natasha and Dean
Main Course
The Middle Eastern Extravaganza! 
Chicharronse (Lemon & Cumin roasted pieces of Pork Belly)
Cumin Roasted Lamb Leg
Chicken Thighs roasted with Saffron Hazelnuts & Honey
Courgette & Pine Nut Tortilla
Roasted Aubergine Herb Yoghurt, Pomegranate & Almonds
Ratte Potato, Mint & Feta Salad
Autumnal Tabbouleh, with Figs Almonds & Cinnamon
Char Grilled Cauliflower, Dill, Cherry Tomatoes & Capers
Flat Breads
Filo Cheese & Herb Berek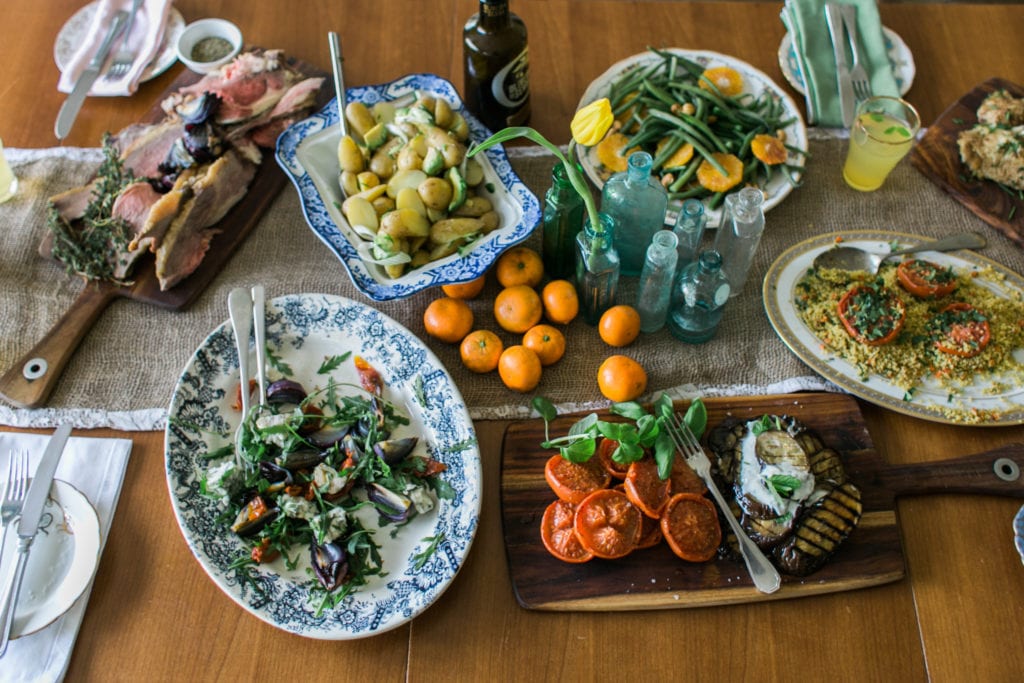 Charlotte and Hakan
As a starter to share
Mezze – Olives, Sun Blushed Tomatoes, Stuffed Vine Leaves,
Spiced Flat Breads, Aubergine Puree and Pomegranate molasses toasted sesame seed,
Chic Pea Roasted Garlic and Parsley Puree,
Beetroot and Star Anise Hummus
The Main Event
Cumin Clove and Honey Roast Lamb Leg,
Lemon Confit and Zatar Roast Chickens,
Roasted Aubergine, Yoghurt and Hazelnut Salad,
Grilled Halloumi toasted Bulgar Wheat and Herb Salad,
Chargrilled Cauliflower,
Filo, Feta, Spinach and Mint Pie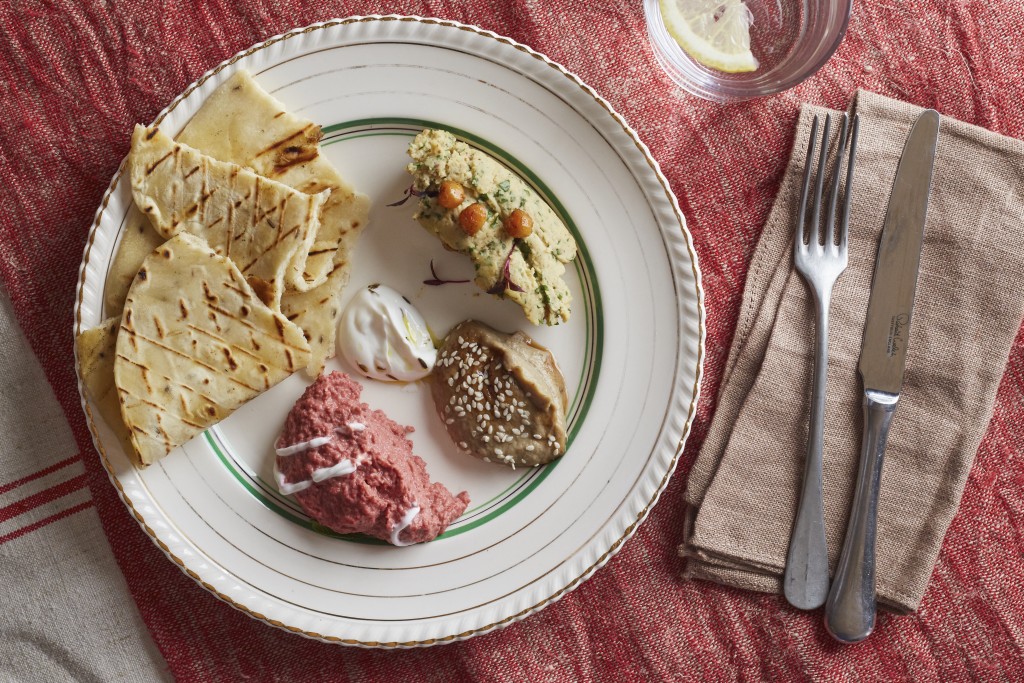 Philly and Josh
Main course
Roast pork Chicaronnse
Slow roast Beef brisket, cumin, chilli and salt
Root vegeatable slaw
Grilled aubergine, pickled chilli and saffron yoghurt Courgette, Crispy onions
Wild rice, cinnamon, charred cauliflour and coriander.
Crispy caper, chervil, tarragon and mixed summer bean salad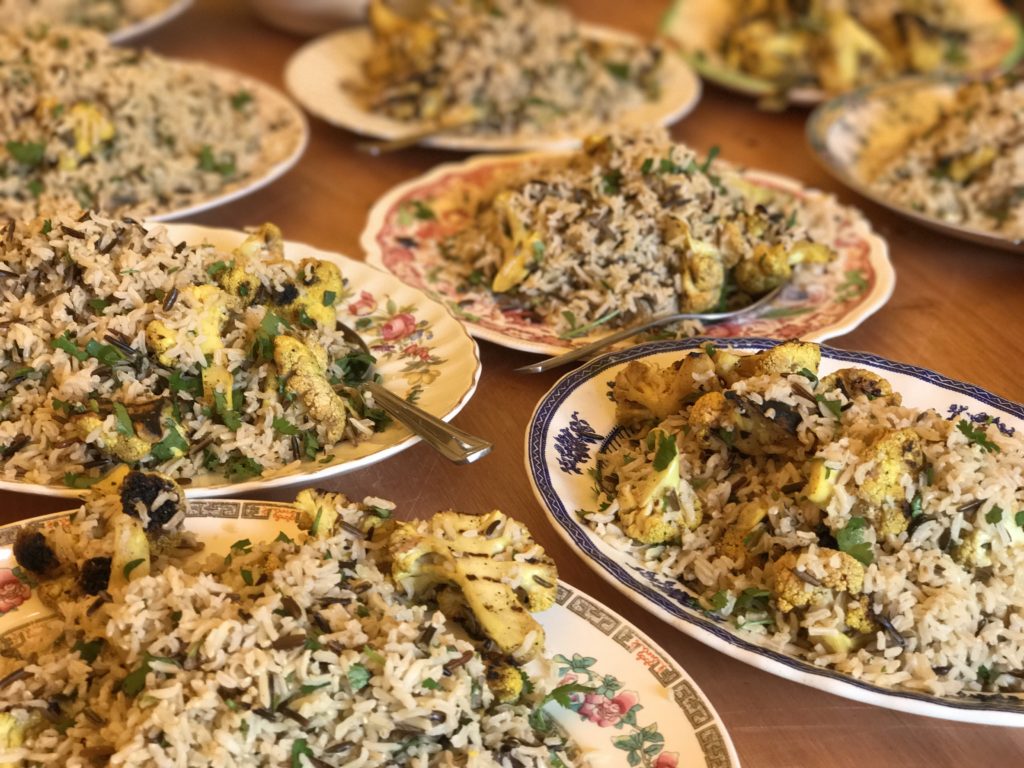 Photos by Michael Rozycki and Ed Brown Photography.
If you are looking for middle eastern wedding catering or simply want to inject some serious flavour into your wedding menu get in touch today on 0116 2605034.