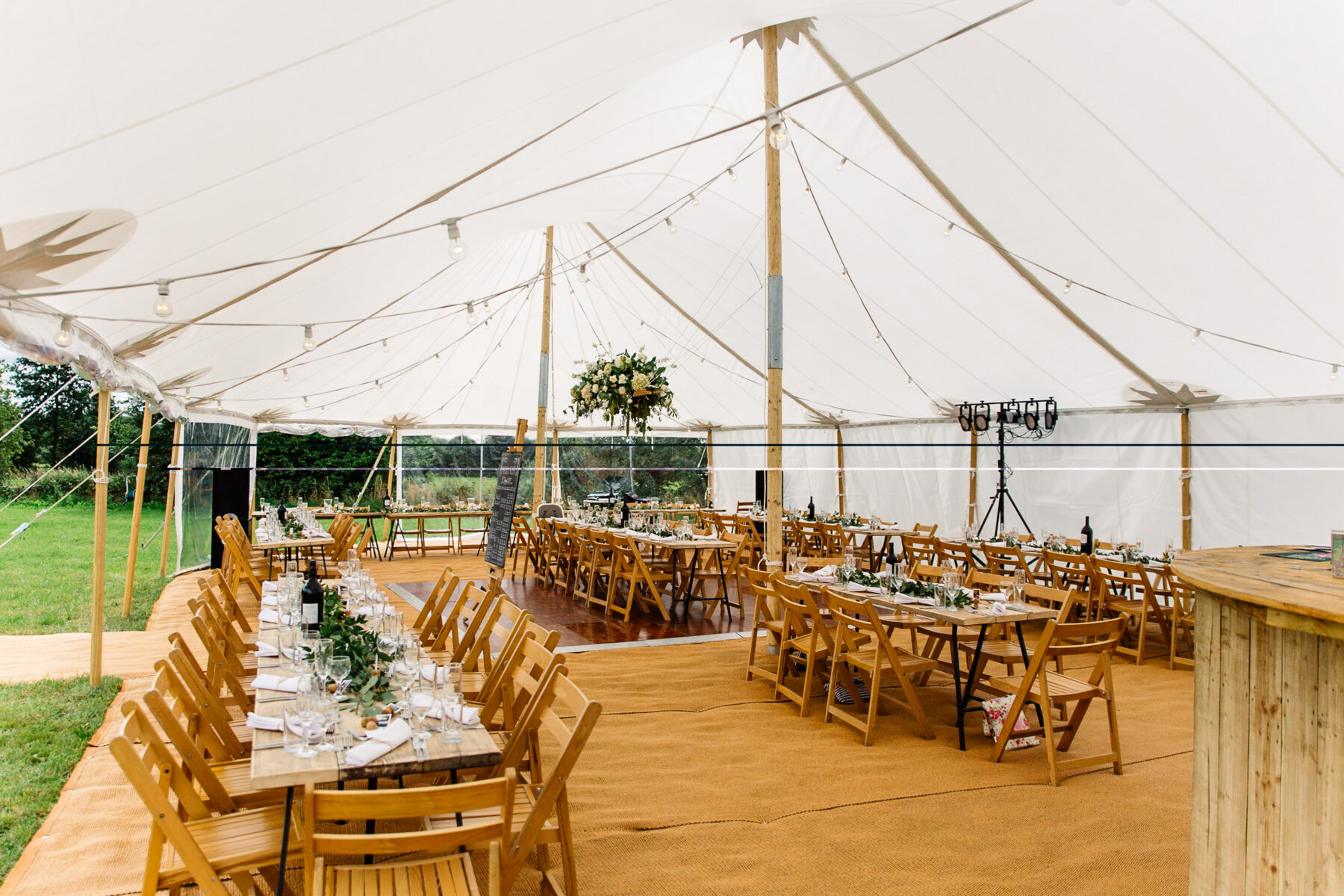 While the weather might not be so great right now, there have been some absolutely picture perfect winter days recently and it's got me dreaming about outside catering in Leicester.
It doesn't have to be the depths of summer to do it,in fact you don't need to completely guarantee the sunshine. Eating alfresco is a fantastic way to get back to nature and enjoy a good old dose of fresh air, while putting on a brilliant bash to remember forever.
I've catered for some absolutely top notch outdoor weddings in the past. While some have been in the awesome grounds of a stately home or someone's marvellous back garden, others have been held in the rolling fields of Leicestershire miles away from anywhere.
From more relaxed occasions where guests sat on hay bales enjoying a gorgeous hog roast, to some splendid open sided marquees where everyone took in the panoramic views while they tucked into a three course meal, it's such a fabulous break from the norm and makes for some truly amazing memories.
There's no missing out on anything when you're holding your special event outdoors, because even electricity and running water need not be a problem. And when you choose Thomas the Caterer to get your wedding food and drink sorted, there's not much you can't do menu wise either!
Everything you need to know
Of course you want your food to be fabulous, so here are a few things to bear in mind when planning an outside wedding:
Plan well in advance
Choose food for the time of year – chocolatey gooey puddings and hearty stews might not be the best in the height of summer, while a fruit salad and tiny tit-bits may not be quite as welcome on a winter's day. Discuss your options with your wedding caterer, bearing in mind your location.
Decide on the theme of your wedding
When you've got your theme, then base the style of your food around it. Ask yourself, will the wedding be more formal or informal, for example. Will it have a party feel or more of a sit down type occasion? 
Bottoms Up!
Choose a signature drink such as mojito, Bellinis, Pimms, iced tea or homemade lemonade. This is also a lovely way to give a nod to your outdoors theme. If it's a summer time wedding, choose some gorgeous drinks to go with the great outdoors.
Pick a caterer who has plenty of experience of outdoors weddings 
Do your research when choosing your outdoors wedding caterer and make sure they know their onions. When they've got it all covered, it means much less worry and more chance to relax and enjoy yourself.
And finally here are 10 great ideas to think about food wise for an outdoors wedding:
Ice cream van
Mimosa bar
Posh kebab van
Mini fish and chips
Barbecue – sizzling entrees with fruity flavours
Picnic style buffet
Stunning salads
Fresh fish platters
Toasting marshmallows over the fire
Pick n Mix station
Whether you're having a winter or summer wedding, holding it indoors or outdoors, if you're looking for something a bit different and need some wedding food inspiration, just give me a shout.
We've got some great ideas based on experience from weddings we've catered for in the past, all mixed in with some wild and wacky musings of our own. The team at Thomas Towers love a challenge, so get in touch to find out more!