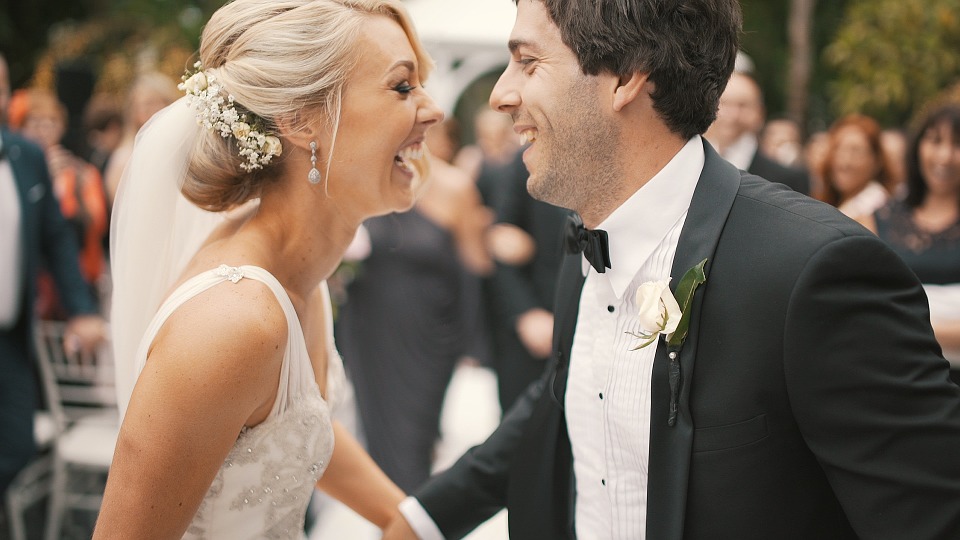 We've been having some gorgeous weather lately and it's set the scene for some wow-tastic and stunningly beautiful outdoors nuptials!
For anyone planning the perfect summer wedding, May to September is a great time of year to get married, as there's every chance of getting some fine weather in and it seems that this year is no exception.
We have loved providing the summer wedding catering for a whole variety of fabulous big days so far and the food and drink has perfectly matched the hot weather, leaving guests nicely full, but not bloated in the heat.
So, are you planning for a summer wedding next year and wondering what food to offer for your guests? Check out some of our tips below:
How To Pick The Perfect Summer Menu
There are a few rules on how to pick the perfect summer menu. Some are obvious, some less so, so take a look at our ideas below.
Appetites aren't huge when it's hot, so consider finger food, canapes, mini kebabs or tapas that the guests can pick and choose from.
Focus more on the drinks you provide if it's hot, ensuring a plentiful water supply and of course, lots of delicious alcoholic treats, such as a mimosa bar, summer cocktails, or prosecco ice lollies.
No gooey melty stuff – so chocolate puddings are out, try an ice cream van, frozen fruit, ice lollies or sorbet instead.
Have nothing too heavy or stodgy, so instead of winter stews and roasts, think more of chicken and fish, delicious salads, artisan breads, cheeses from around the world and sizzling steaks.
Consider adding a fruity flavour to some of the main dishes to keep it light and summery – such as a lime marinade, or citrus/fruity glaze.
If the weather is fine, why not consider a barbecue or kebab station? The smells in themselves wafting through the warm summer air are simply to die for!
Keep the salads coming – there are so many awesome ones to choose from, which make the most of the great fruit and vegetables, green leaves, delicious dressings and healthy grains that are around.
Ensure there's plenty of ice on tap ready to keep everything nice and cool.
Keep important stuff, such as the cake, out of the direct sunlight, so it doesn't get ruined.
Provide plenty of shade while people are eating– especially for children and elderly guests.
Sizzling Summer Snacks
As we mentioned above, when it comes to feeding people in the hot weather, think less is more and offer sizzling summer snacks that smell and look as great as they taste.
It's barbecue season for a reason, so get creative and have a range of savoury treats on the menu that your guests will love!
Summer Sweet Treats
The puddings have to be one of the best parts of the wedding day menu, so, again, you don't want anything too heavy or that will melt everywhere.
Instead, go for a variety of bright, colourful and light summer sweet treats that will leave them wanting more.
Include plenty of fresh fruit and frozen goodies, maybe teaming it up with an added flare of citrus to freshen up people's palates.
Let's Make Summer Scrumptious!
There are so many ideas to choose from when it comes to summer food, but why settle for something that's been done before?
It really is time to get eye-catchingly creative and sumptuous when planning a summer wedding menu, so remember the world is most definitely your oyster!
Get in touch with us at Thomas Towers today and let's make summer scrumptious!