Pie Wedding Catering – Pie'fection

I've always said that the perfect wedding breakfast main course is pie. Made with love and meant to share. Bringing together so many rich and scrumptious ingredients, carefully crafted into a pastry-cased masterpiece. Yummee. As award-winning (did I mention we've won a award or two 😉 ) pie masters, we have become experts at pie wedding catering; from individual plated yummyness to giant sharing style delights. Our pies really are awesome.
If you are thinking of having pies at your wedding, we have some great credentials: Just last month, our Steak and Stilton and Chicken and Leek pies were named as champions in the British Pie awards beating off stiff competition. Not forgetting our Chicken, Bacon and Mushroom taking home a bronze.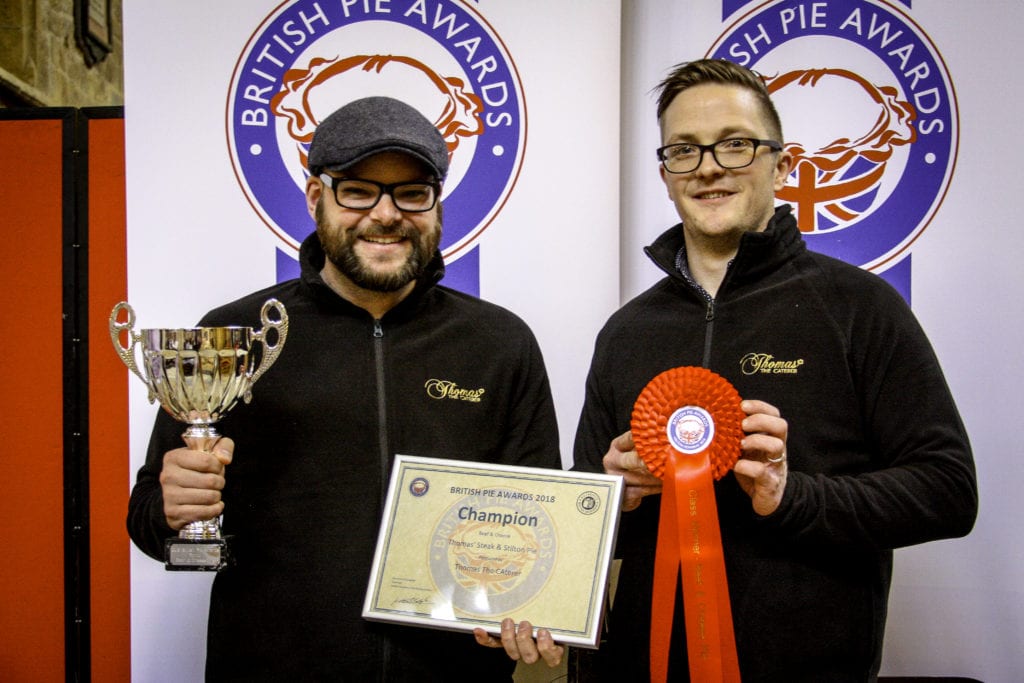 Thomas the Caterer officially have the best Beef and Cheese and the best Chicken and Vegetable pies in the whole of the UK! Just call us the Mary Poppins of pie wedding catering – practically pie'fect in every way.
The beauty of serving pie as your wedding meal is that there is so much choice of fillings and flavours from the classic crowd pleasers, steak and ale, chicken and leek and meat and potato to the more exotic pulled pork and apple or jerk chicken.
Special diets – not a problem. These veggie fillings are incredible: Sweet potato, goats cheese and sage, mushroom, leek and caramelised red onion or mushroom, tarragon and butternut squash filo pie for vegans. Gluten free pastry can also be used to ensure there is no stopping the pie fest.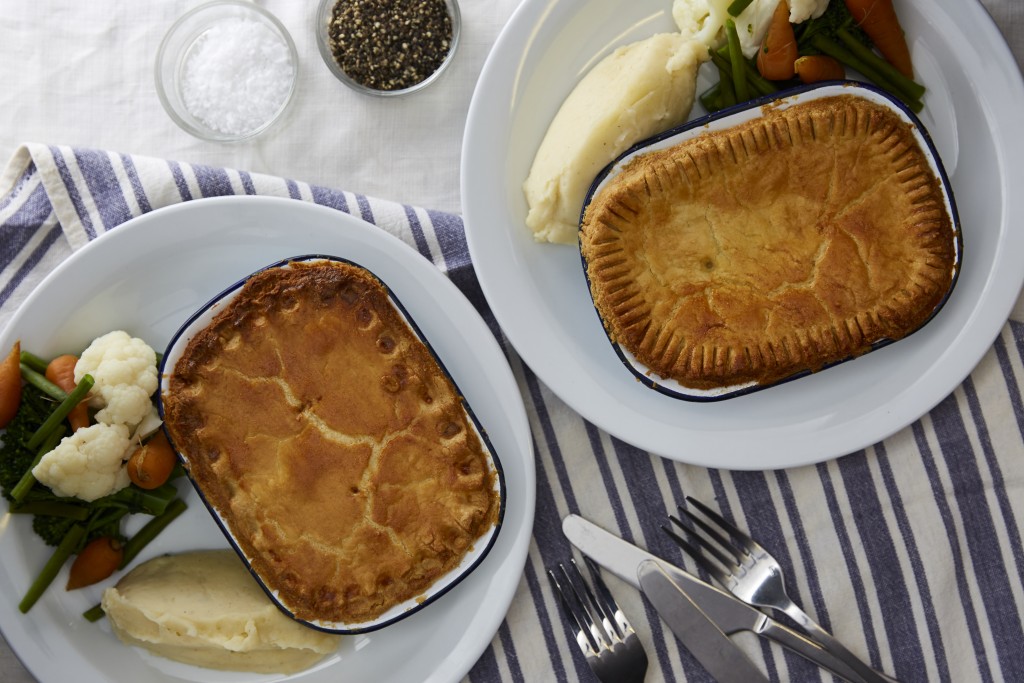 Here's a couple of recent pie wedding menus to get your taste buds twitching:
Amy and Chris
Main course served family style
Steak & ale pie, chicken and chorizo pie,
Creamy mash, seasonal veggies & lashings of gravy
Vegan/veggie
Aubergine, courgette, pepper & tomato ragu pie
Sweet potato mash.
Miniature Desserts served family style.
Salted Caramel brownie, White chocolate and raspberry cheesecake,
Mini lemon meringue pies.
Anna Marie and Miles
As a main course
Individual caramelised Leek, onion & Camembert.
Or
Butternut Squash, Sweet Potato & Feta.
Mash, Mushy Peas in small bowl & Roasted Chestnuts
Served family style
 Sage Yorkie's & seasonal Veg; Brussels, Red Cabbage, Broccoli, Glazed Carrots…
Red Wine Gravy
Mint / Cranberry Sauce
As a dessert
Pear crumble & baileys Ice-cream.
Claire and Steve
Main course
Family shared pies
The 'Christmas dinner' pie, stuffing topped, turkey, ham and cranberry pie
Roast root veg, red cabbage, sprouts, roast potatoes.
Veggie Christmas pie
Parsnip, leek and chestnut, stuffing topped pie.
Dessert
Apple blackberry and cinnamon crumble, vanilla Custard
Emma and Craig
As main course served family style.
Steak and ale pie, lamb and mint pie, chips, mash and seasonal veggies all served with lashings of gravy, to share.
Dessert table
Apple and black berry crumble and custard,
Strawberry cheese cake
Lemon tart
Brownies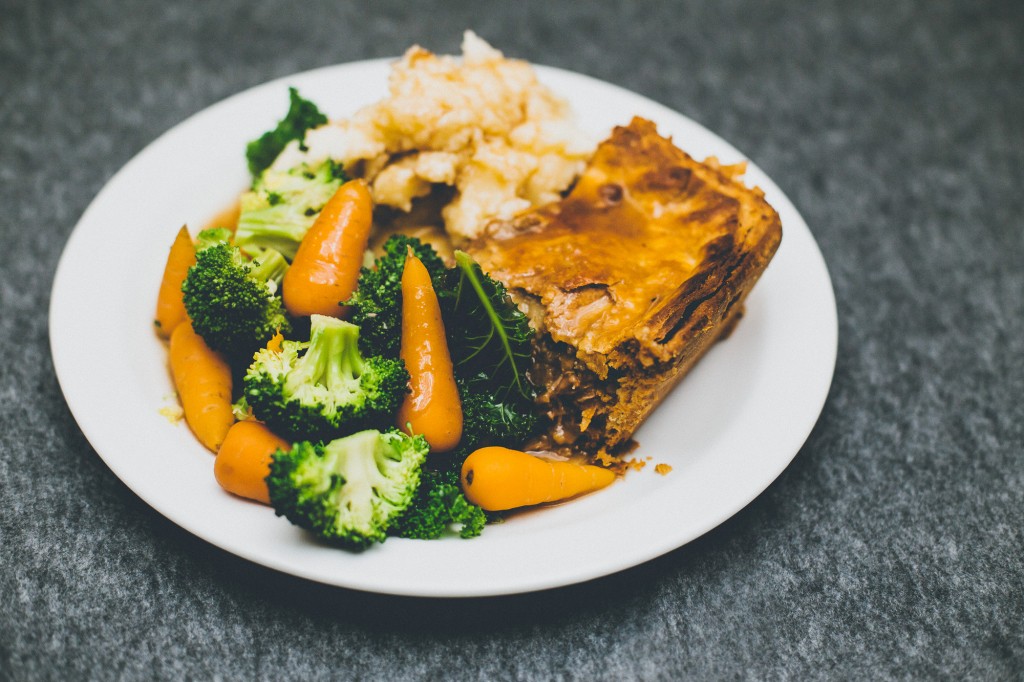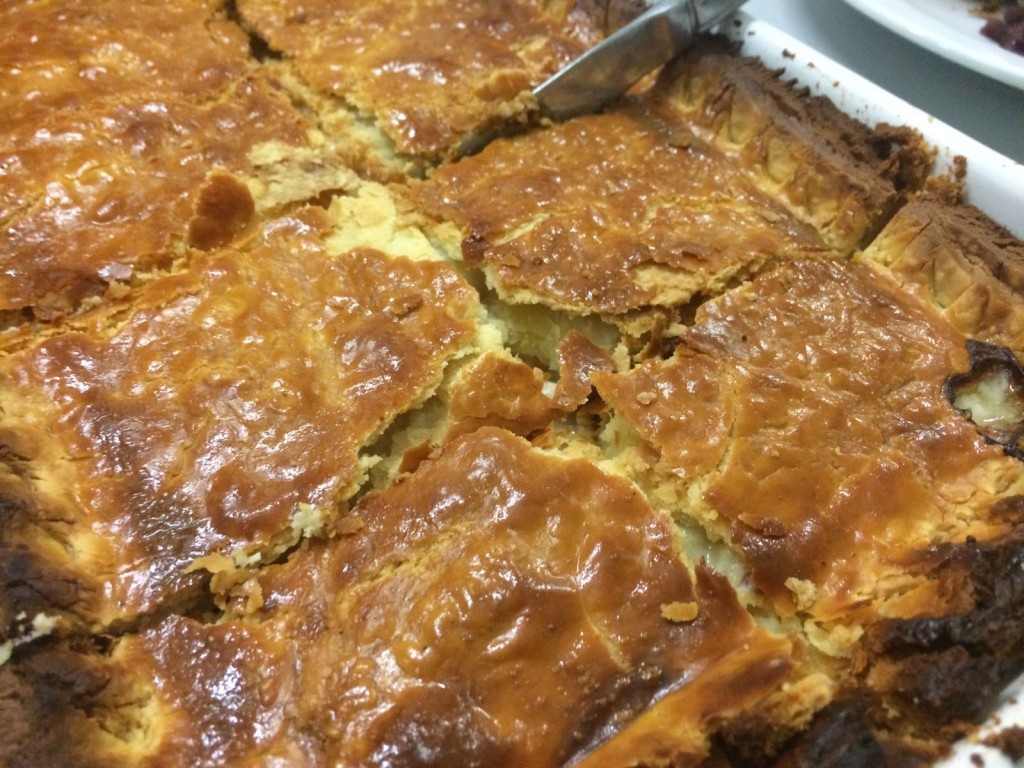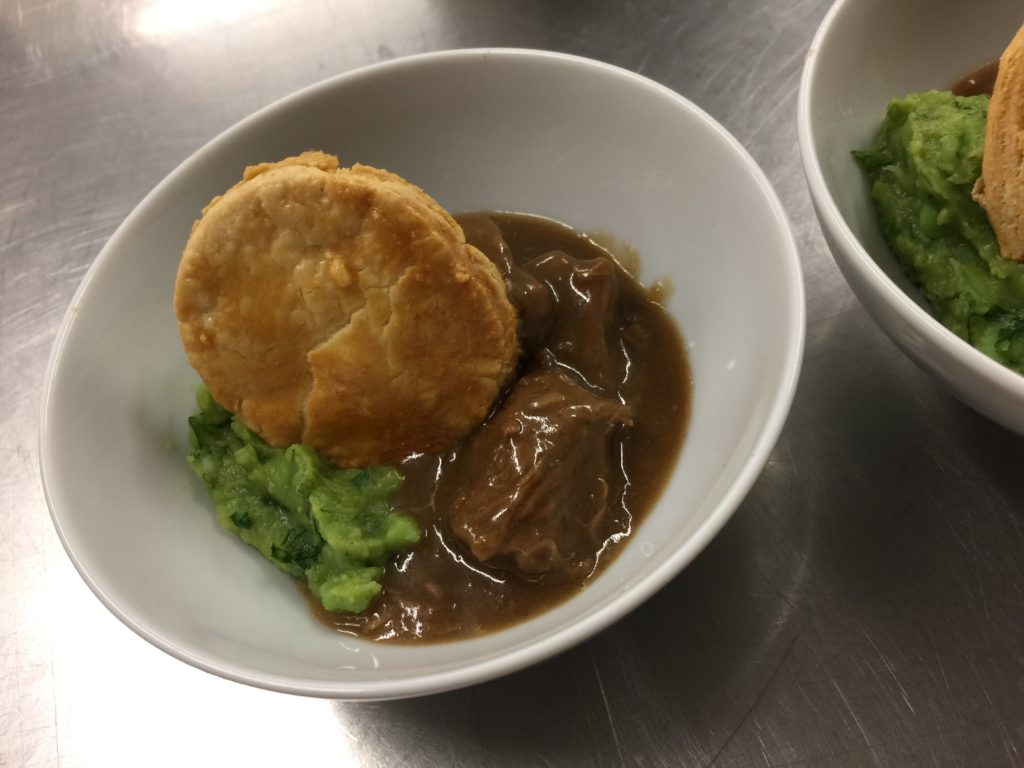 If you want to have a chat about pie wedding catering or any other menu ideas get in touch we love talking about food almost as much as we love making it.
Simply fill out the form, below and one of our team will be in touch.
*Please note prices start from £54 per person inc VAT
Get in touch
Check availability today!
Fill in your details and let's get started