Goa to Glastonbury
Tan and Deb's Tapas Style Wedding Menu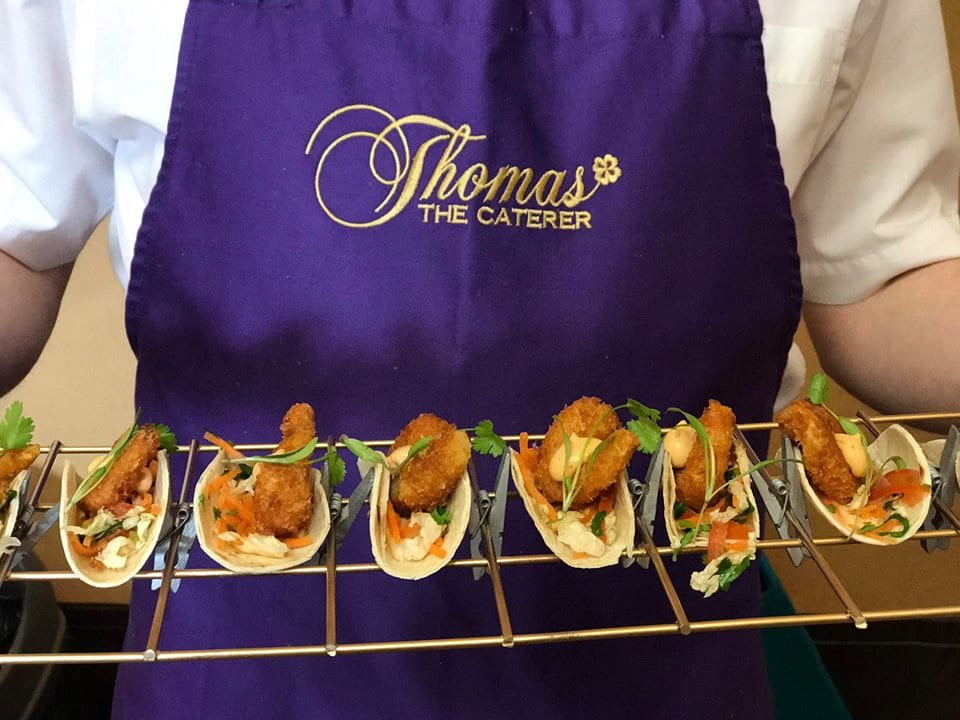 When I first met Tanya and Deb, I knew instantly that we'd get on like a house of fire. Not only were they such great fun with a wicked sense of humour, they also loved adventurous food. They didn't want a traditional sit down meal. It just wasn't them. They were looking for a more relaxed, sharing style with loads of exciting tasty dishes. We brainstormed over a coffee and nibbles and designed an awesome tapas style wedding menu celebrating their adventures together. From sipping Champers at Ascot to camping in muddy fields at Glastonbury, the menu was inspired by their story.
Tan and Deb had a shared love of travelling and world cuisine so it was an absolute joy to cook their super funky menu. From Biryani Chicken (a nod to where they first met in India) to Mexican Fish Tacos and American Beef Sliders to celebrate some of the amazing holidays and memories they'd shared. It was an explosion of colour and flavour. Their guests absolutely loved it.
Their festival style wedding was in a Sami Tipi on the gorgeous grounds of Bawdon Lodge Farm. What a beautiful sunny July day.  The drinks and fun times were flowing and the hungry guests were delighted to tuck into their spectacular menu. After their yummy tapas feast they were ready for something sweet. Having sampled our legendary brownies they opted for a brownie bar, six scrumptious flavours including Chocolate Orange and NYC Cheesecake – amazing!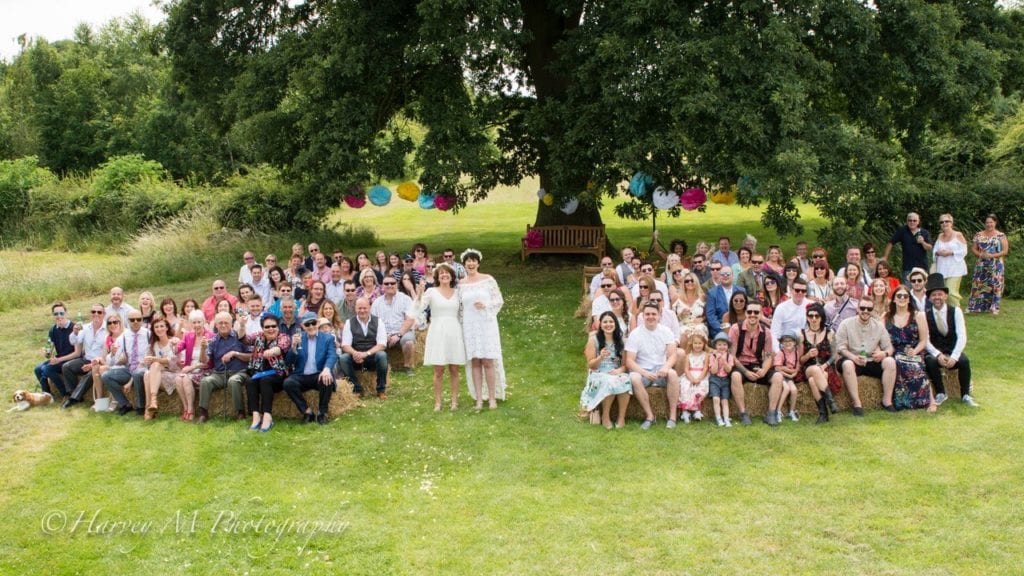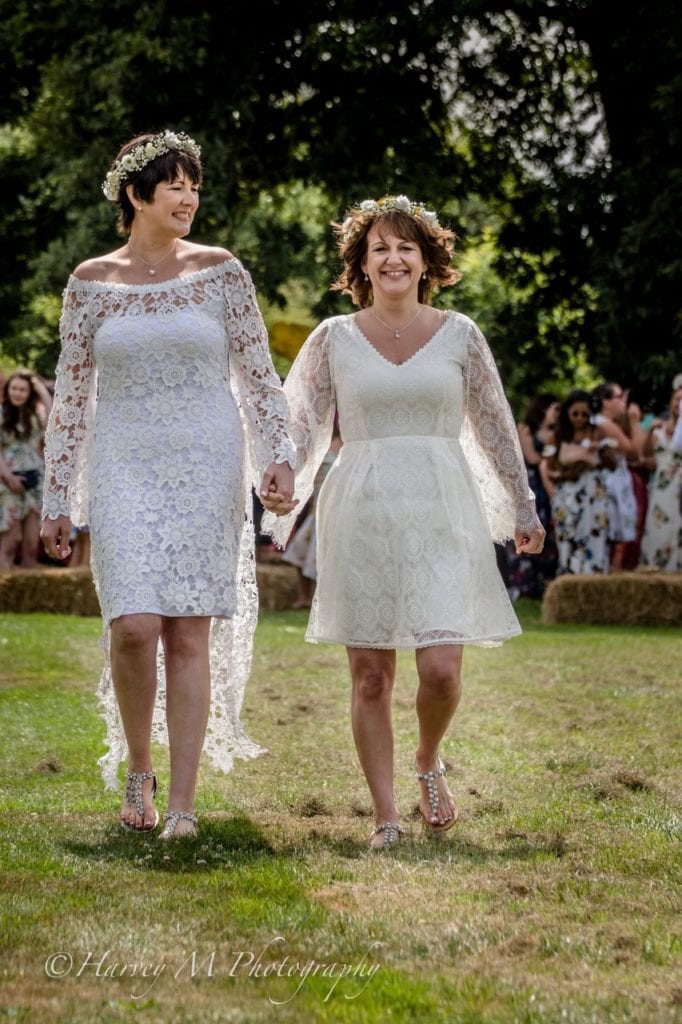 So what did we cook?
Canapés
Mushroom, Parmesan and Truffle Arancini
Steak wrapped Chips, Bearnaise Sauce
Lamb Poppadoms, Lime Pickle Yogurt and Raita
The Main Event
Served tapas style
Indian – Biryani Chicken
Thai – Chicken Satay Skewer Asian Salad
Mexican – Fish Taco, Lime Salsa
USA – Beef Slider Burger Sauce, Pickles and Swiss Cheese.
British – Roast Beef Dinner with the trimmings served in a Yorkshire Pudding (extra gravy)
Something Sweet
Brownie Bar
Chocolate Orange
Original
White Chocolate and Raspberry
Peanut Butter
NYC Cheesecake
Salted caramel
Pork Pie Cheese Cake
8 layer pork pie/cheese cake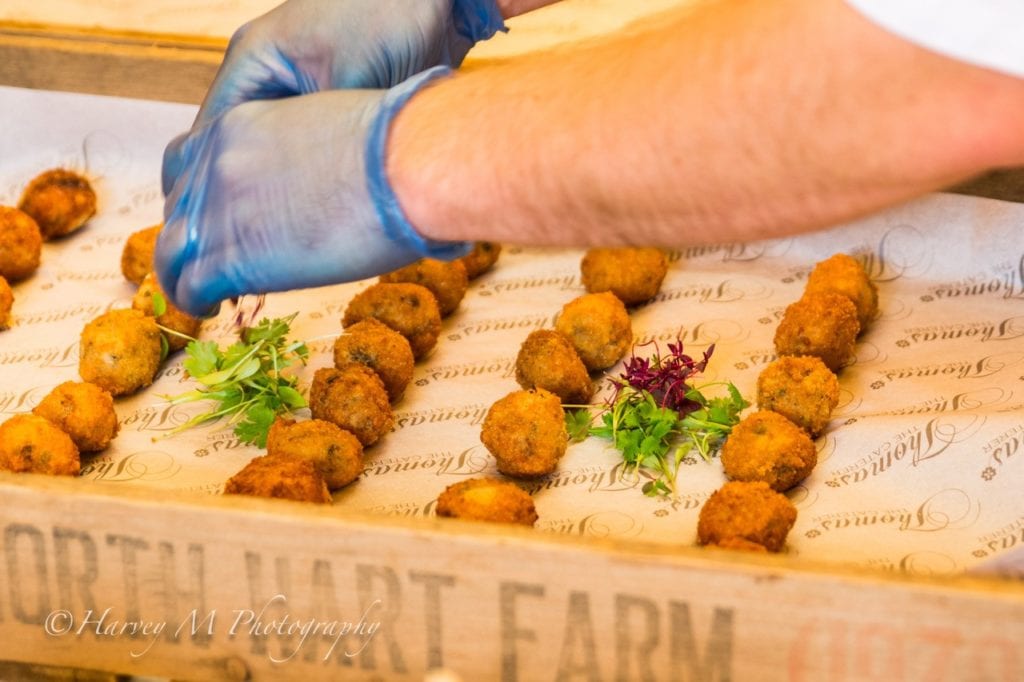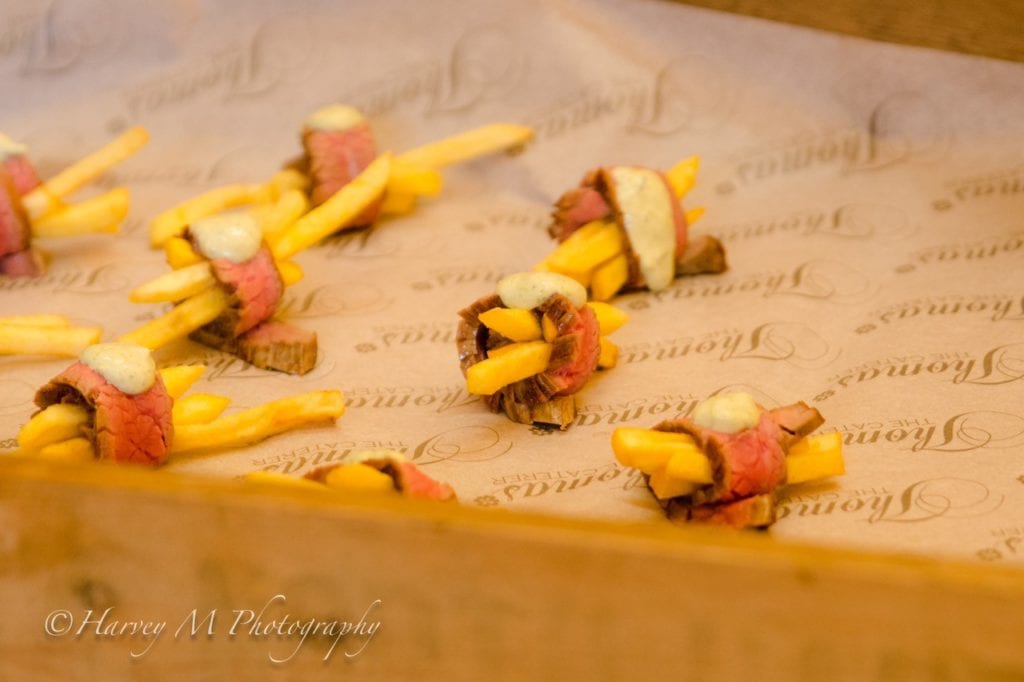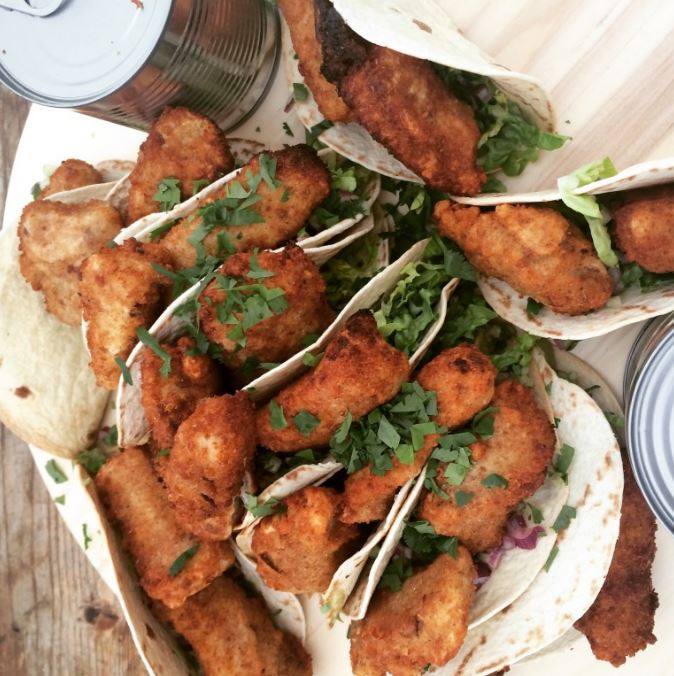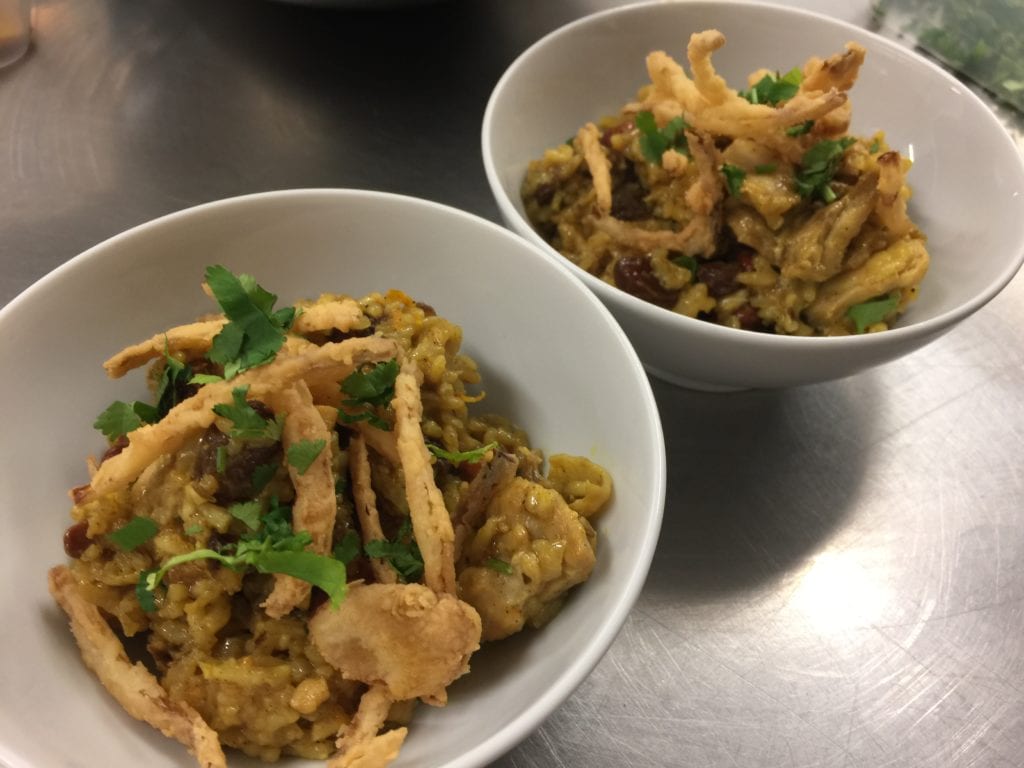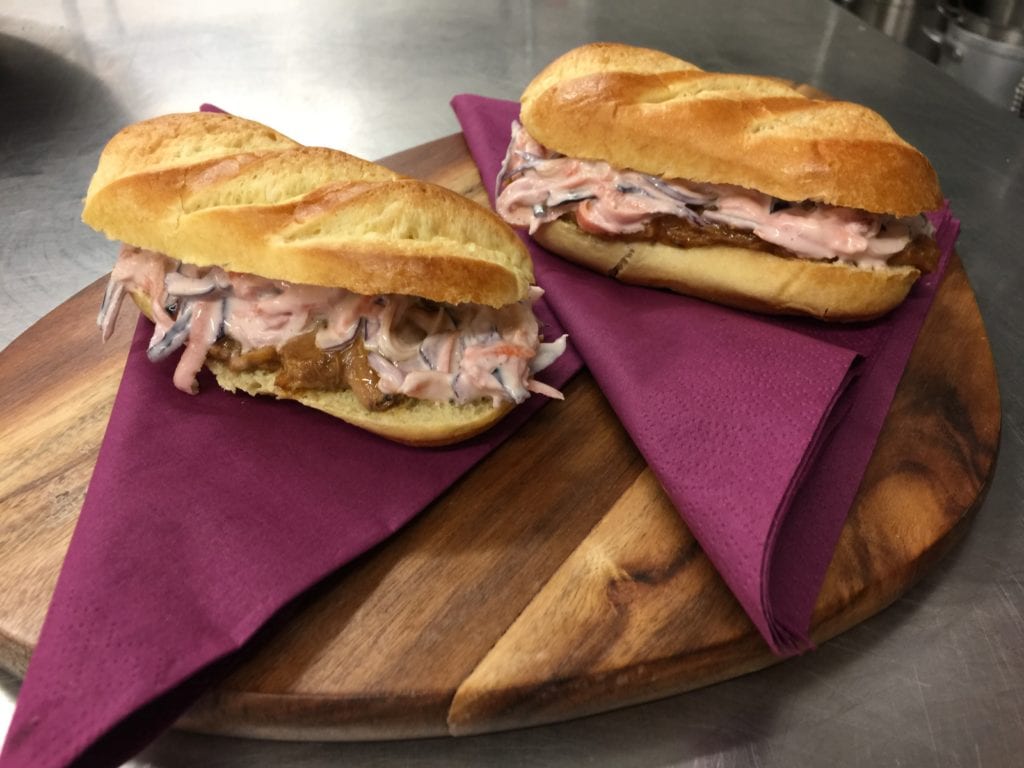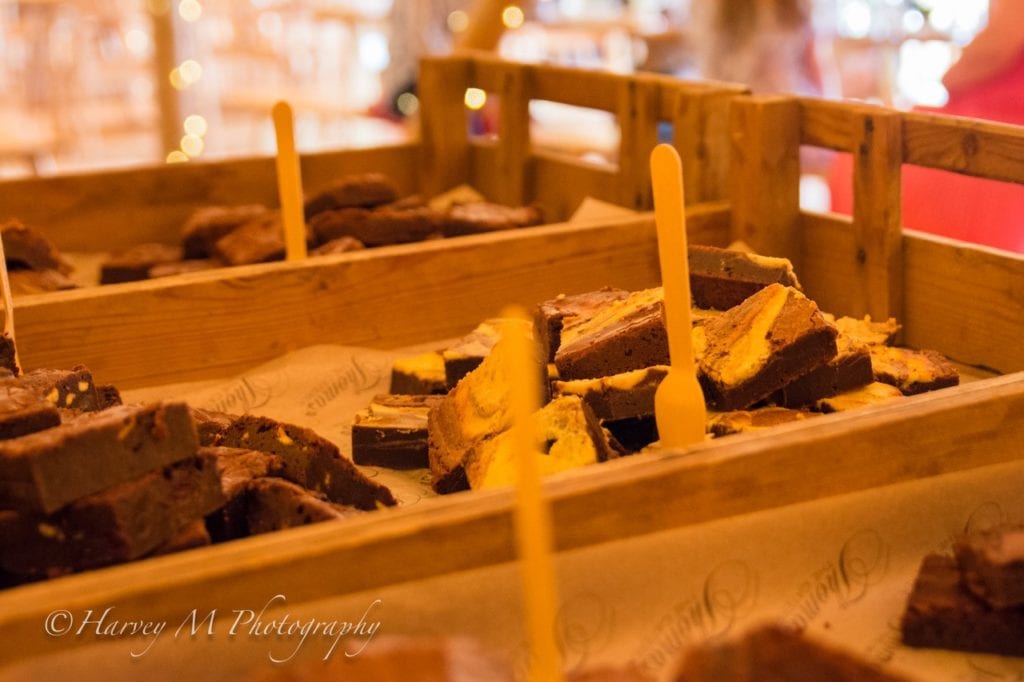 What did the lovely couple think?
"This is not just wedding catering. This is a bespoke, personalised service providing food of the highest quality served impeccably. Thomas meets and gets to know you first, finds out what makes you tick, them supports you with ideas to suit.
We wanted an informal meal which spoke of us as a couple…we chose a tapas style menu from around the world, one dish each from some of the countries we've visited. Each course was delicious, and the informality of it meant that we as a couple could mingle with guests in between, exactly what we had in mind!!
We had the 'brownie station ' for dessert….Thomas's delicious chocolate brownies in 6 flavours of our choice….mouth watering!! The evening saw everyone tucking into the cheese and pork pie cake…a huge hit! We can't recommend Thomas the Caterer, Callum and the rest of the team highly enough!!
Thanks so much…
Love
Tan and Deb xx"